Spain's Golden Visa
I've previously written about the Spanish non-lucrative Visa (NLV) which is the visa most non-EU nationals seek to get residency in Spain.
But there is a much easier way that also gives you many more benefits. That's the Golden Visa.
But there's a catch.
A quick summary of the Golden Visa
The Golden Visa is also known as the Investor Visa. That's the catch – you have to invest a minimum of 500,000 Euros in Spain to obtain this visa.
If you can manage the above, your path to residency is easy.
One thing you have to know: the Golden Visa is not handled by the usual immigration department. It is handled by a government department called the UGE-CE (Large Business and Strategic Groups Unit). The Golden Visa scheme was put in place in 2013 under the Entrepreneurs Law (law 14/2013) which promotes different types of Visas with more favorable conditions. Why? After the 2008 financial crisis, Spain decided that it needed to attract more foreign capital. So it decided to target high-value individuals with such schemes as the Golden Visa, The Entrepreneur's Visa and the Highly-qualified Worker Visa.
---
---
The advantages of the Golden Visa
Fast track application. Instead of applying to your local Spanish consulate like you would when applying for a NLV, your application for a Golden Visa is processed in Madrid (you can apply at your local consulate but it is recommended that you apply when in Spain). Although the Golden Visa is processed by the UGE-CE in Madrid, you can submit everything online from anywhere in the country. And whereas the NLV may take up to 3 months, application for the Golden Visa is resolved within 20 working days.
Longer duration. Under the NLV, you have to renew after the 1st year in Spain and then again 2 years later. After 5 years you can apply for Permanent Residency. With the Golden Visa, you start with 3* years of residency and then renew for another 5 years.
*note: 3 years if you apply in Spain, 1 year if you apply outside Spain wherein after you will then have to process the 3 year residence permit in the country.
You can work. The NLV Visa does not allow you to work. But with the Golden Visa you can start a business, be employed locally, work remotely…the bottom line is that you can continue working as you did prior to coming to Spain.
You only need to Visit Spain once a year. This is the only time requirement. So you can get a Golden Visa with barely setting foot in Spain (if that's what you want). And since you're less than 183 days in Spain, and your main source of economic income isn't in the country, that means you don't have to file Spanish taxes. But you still need to pay relevant municipal taxes and any rental income taxes on your properties.
Include your family. You can include your family (wife, children under 21, and dependent elderly parents) in your application. And your dependents are also allowed to work.
Travel around Schengen. You have complete freedom travelling around the Schengen zone (ie. most countries in the European Union). With the Golden Visa you don't need to obtain a separate Schengen Visa or Tourist Visa when you enter Europe.
---
---
Qualifications for the Golden Visa
The Golden Visa (like the Non-Lucrative Residence Visa) is for nationals of countries outside the European Union. Applicants must be above 18 years of age, must have clear criminal records in any country they have resided in for the last 5 years, and must have full-coverage health insurance in Spain.
Golden Visa Requirements in detail:
Be of Legal age (18+)
Have no Criminal record, both in Spain and any country you have resided in over the last 5 years.
Have health-care in Spain. That usually means contracting private health care (even if you don't intend to live in Spain). The health care coverage has to be valid for your entire residence permit period. Note: you can book private insurance with Adeslas here. They're the #1 private insurer in Spain and it's what we use.
Provide a medical certificate showing you have no diseases that pose a risk to public health.
Sufficient economic means. Just like under the NLV, you have to prove sufficient economic means (apart from the Golden Visa investment) demonstrating that you have enough to live on. Sufficient economic means is determined by the Multiple Effect Public Income index (known as the Público Renta de Efectos Múltiples (IPREM) in Spanish) * 400%…which in 2023 means you have to demonstrate 2400 Euros/month income for the primary applicant and 600 Euros/month for dependents.
Have the necessary investment requirement which is:
1) 500,000 Euros invested in property (can be for multiple properties). Golden Visa Type: Residency Visas for Acquisition of Real Estate (RIV)
2) 1 million invested in Spanish investment funds/bank deposits/ shares. Golden Visa Type: Residency Visas for Capital Investors (RIC)
3)2 million invested in Spanish public debt. Golden Visa Type: Residency Visas for Capital Investors (RIC)
---
---
Documents required when applying for the Golden Visa
You will need these documents to support your application:

The Spanish Golden Visa application form
2 Photos, Spanish passport type
Relevant documentation that accredits the investment. Depending on the type of investment the document required will differ.
For Residency Visas for Acquisition of Real Estate (RIV): Certification containing information of the dominion and taxes of the Land Registry, which corresponds with the property purchased.
Residency Visas for Capital Investors (RIC): A copy of a statement of investment made in the Registrar of Foreign Investments of the Ministry of Economy and Competitiveness, in case of investment in unlisted or company shares.
Or
Certificate of a financial intermediary, duly registered with the National Commission of the Stock Market or the Bank of Spain in case of investment in listed shares.
Or
A certificate of the financial institution or the Bank of Spain, if the investment is made in government bonds.
Or
In the case of a bank deposit investment, a certificate from the financial institution.
Criminal records from countries you have resided in over the last 5 years. It has to be issued within 90 days of your visa application date.
Health insurance coverage
Proof of sufficient economic means. Documentary proof must bewithin 90 days of your visa application date.
A medical certificate proving you have no diseases that pose a risk to public health (issued in last 90 days)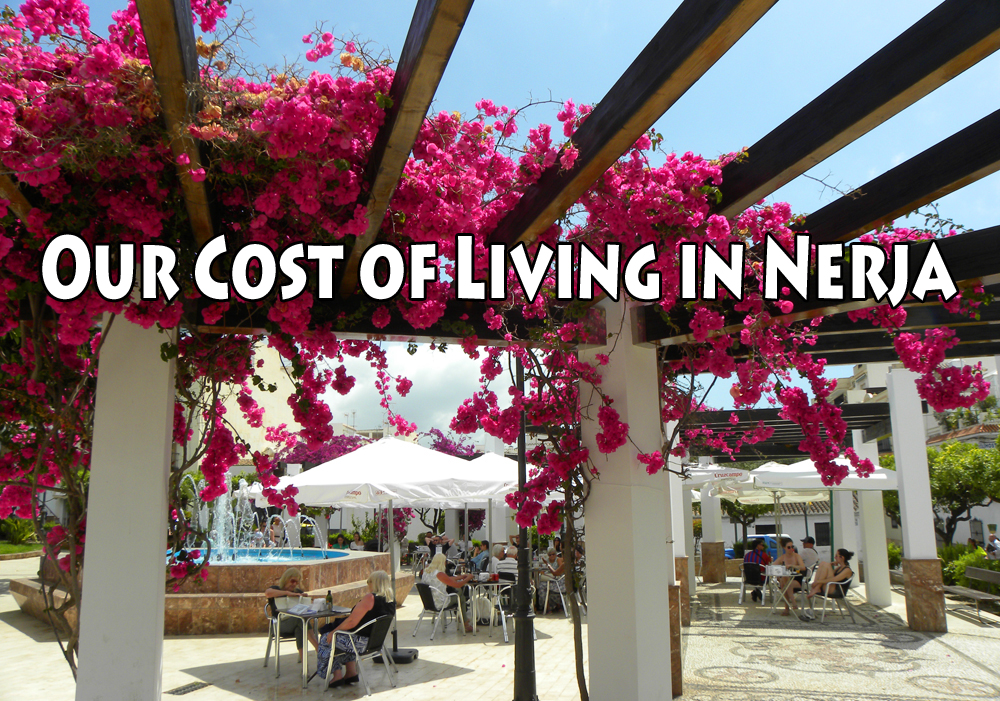 Join Our Newsletter
If you haven't subscribed yet and want to get our posts sent to your email, just insert your email address below. It's free!