Why this Ukrainian chose Alicante to start over
Kateryna and her husband had plans to one day live in Spain. But the war in Ukraine brought a new urgency to their plans.
An interesting post covering Kateryna's story, a common real estate scam to watch out for, and the difficulties of starting over in a new country.
---
Name: Kateryna Oleynikova
Age: 42
Country of Origin: Ukraine
Number of years living in Spain: 3
---
Hi Kateryna! Please tell me about yourself and on how you ended up moving to Spain
My husband and I had visited Spain in 2019 and had it in mind to move there at some point.
But since the war in Ukraine has started, we decided to change our plans and make our move to Spain a bit sooner than we planned. I am living in a flat in Alicante which I bought to eventually rent out to tourists. My husband is still working as an engineer in Georgia and is with my daughter who is finishing her final school year there. Next year, my husband will join me in Alicante and my daughter will go to university in France. We hope to buy another apartment for ourselves. I am a certified body oriented, massage and kinesiology therapist. For now I am working to establish and grow my business here in Alicante.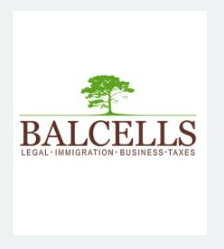 Need help with your immigration needs? Contact Marta at Balcells Group. She handles it all, whether it be a Spanish non-lucrative Visa, Golden Visa, Digital Nomad Visa, Work Visa etc…. More detail here
What was your criteria/process looking for a base? And how did you end up choosing Alicante as the place you wanted to live?
By chance we found our dream flat on the Internet. We then came in Alicante and fell in love with the city. Unfortunately, we met with the real estate manager who turned out to be a fraudster. It was not easy, but I fought hard to get my money back [more on this story below]. Even with that experience, we still chose Alicante because it is affordable. I love the climate and the friendly local people. I find people friendly and smiling – even in the poorer districts.
You told me that you've fallen in love with Alicante. Can you please tell me all the reasons WHY you love Alicante?
I think it's a city for people. You can walk and walk and walk. And have you seen that seaside? It's just beautiful city. It's affordable too so I was able to buy our first flat. I found my place in Spain.
You mentioned to me that when you bought your apartment the real estate manager tried to scam you. Can you tell us about that? Do you have any advice on how to avoid getting scammed?
I saw a flat in internet, a great flat at Plaza de América. The agent gave us a price of 40 000 which was a good price (I later found out that prices in that district are 60,000+).
But there was a reason.
We came and gave her 5000 Euros. But I was told my offer on the apartment was rejected. 6 months later I came back to Alicante. I tracked the agent down (I had a courier receipt with her address) and told her I wanted my money back, said I would call the police. I contacted some lawyers. They knew about her, she had done the same thing to 3 other people. She promised them apartments at good prices but there was never an apartment – she just took advances and disappeared.
With the help of a lawyer I got my money back. I also helped the other people get their money back.
Advice based on my experience:
Before you give money to someone you should:
… see the flat and the documents for the flat to know who is the owner.
… ask other agencies about flats in this district to understand the level of prices. If the price is too good to be true it probably is…
… make contracts in advance (as well as a final contract) with a notary or lawyer
Some agencies ask for about 1000 euro before you sign a contract and rush you to pay money as soon as possible. This is also a scam because you cannot get this money back – it is neither an agency's commission nor part of the final price as you will discover later.
My second flat was bought through a very good agency. I paid everything in the very end.
Trust is important. Listen to your internal voice.
---
---

How was your transition to life in Spain? What was the hardest thing when you arrived in Spain to get used to? Do you have any funny or strange stories?
The biggest challenge is to start doing what I love the most. It is like starting all over again from zero. I enrolled in local courses and am trying to get re-certified in my field. There was no way around that. I would not be able to work without going through this process.
Most challenging is at times, I feel like a stranger in my own body. There's a lot to get used to. New people, sounds and culture. Strange sounds and voices coming from outside my window. Sometimes I feel lonely. In the beginning change can be exciting. You have everything to look forward to. But starting a new life is difficult. I look forward to the day my husband joins me. When I begin to feel overwhelmed, I call my husband and he reminds me that the sea is just a 15-minute tram ride. That's why I love Alicante. The nature is close.
I know you work as a massage and kinesiology Therapist. Was it difficult to set this business up? (I've had people tell me that setting up a business in Spain can be complicated because of bureaucracy). And how is the business going?
I am certified body-oriented psychotherapist, kinesiology and massage therapist. I don't have any certification in Spain yet so I work for myself. I work with some clients online and also have a few clients here. But it's difficult, it's not easy to be autonomo (self-employed) in Spain – it is a bureaucratic country. So I have to go through the steps of getting re-certified. Then I can work in clinics or health centers.
But I want to make it work, it is what I love doing.
Note: if you're in Alicante and looking for a massage or therapist, Kateryna would be happy to help you. Contact her on her Instagram page.
---
---
How do you keep busy in Alicante? What are your favorite things to do when not working?
I go for walks and sometimes I can just sit by the sea. That's enough to make me happy. I am here but I'm also anxiously waiting for my family to arrive. I feel like in some respects, my life is on hold until there are here with me. I also go to expats meetings.
When we were in Alicante, the lady who we rented an apartment from was Ukrainian. There seems to be a Ukrainian community in Alicante. Do you met with fellow Ukrainians? Do they make feel a little more connected to living in Spain?
Yes a lot of Ukrainian people are here since the war has started and it is important to be in touch with other Ukrainians. They tell me to forget about the past, to relax and smile.
They give us me hope for the future. I want them to meet my family when they come.
Have you made friends in Alicante? What kind of people have you met? (mostly expats, mostly Spanish, or a mix of each?)
I love meeting people. Yes, expats mostly. Some of them have been living here for 15 years. Also Ukrainians as I mention above.
Do you have any advice for foreigners coming to Spain and considering a life in Alicante?
Spanish life is unique. No rush. No stress. That way of life can sometimes create big stress if you are not used to it. So you need a lot of patience. And acceptance. You will eventually adapt. But this is true in every country. There are plus and minus and you have to find your place in it.
Do you think Spain will be your forever home?
I hope so. I want to travel for 15-20 years and discover. And Spain is a great base: sea, mountains, sun and friendly people. It is easy to be happy.
Thank you for doing this interview Kateryna!
---
---
Join Our Newsletter
If you haven't subscribed yet and want to get our posts sent to your email, just insert your email address below. It's free!