What's it like living in Barcelona?
Sydney left Vancouver to live in Barcelona. She keeps busy between working as a copywriter, having a child, adopting a dog and working at a dog shelter.
In this interview she tells us what brought her to Barcelona and why, despite it being a big city, it has been the perfect place to raise a family.
---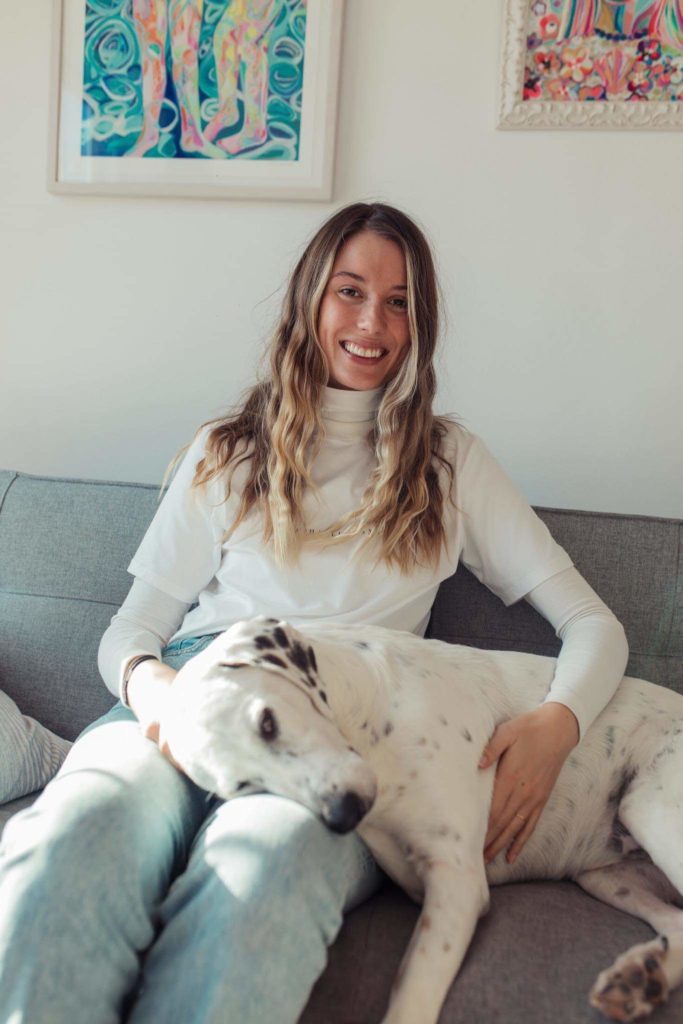 Name: Sydney Triggs
Age: 28
Country of Origin: Canada
Number of years living in Spain: 4
Above: Sydney and Ur
---
Hi Sydney! How did you end up in Spain?
I ended up in Spain because my husband is from Barcelona! We met each other while we were traveling, and then ended up in a long-distance relationship for a little while. Finally, we decided that we should live in the same city to see if our relationship could work long term. It didn't take a lot of convincing for me to move to Barcelona, and I ended up never leaving. 4 years later and we're married and have a six-month-old baby!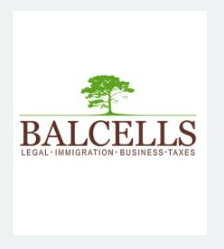 Need help with your immigration needs? Contact Marta at Balcells Group. She handles it all, whether it be a Spanish non-lucrative Visa, Golden Visa, Digital Nomad Visa, Work Visa etc…. More detail here
What do you like about living in Barcelona? Is there anything you dislike?
I honestly love most things about living in Barcelona, and the things I don't think are tiny in comparison to the great lifestyle I have here. Specifically, I love that it's a big European city but has a very laid-back atmosphere and general approach to life. People really know how to enjoy life here. It's also great to have the sea and the mountains so close. That really reminds me of where I'm from (Vancouver) and makes it easy to escape the city for a few days when I'm craving a nature fix. Although I moved to Barcelona because of my husband, the city would have been at the top of my list if I had been able to choose a city in Spain.
In terms of dislikes, I'm sure most expats will agree with me that the Spanish bureaucracy leaves a lot to be desired. I also find the customer service in general to be a bit lackluster here, but that's a small price to pay to be honest.
---
---
I see from your Facebook page that you love dogs and that you're working at a shelter. I think that's great. Can you tell us how you got involved with working in helping animals?
Yes! One of the first things I did when I settled down in Barcelona was adopting my own dog from a shelter, which had been a dream of mine for a long time. My dog "Ur" really helped me feel at home in Barcelona during my first months here. My experience adopting him really inspired me to start working with other rescue dogs, so I ended up volunteering with a non-profit organization called The Paw Portal. The Paw Portal aims to connect volunteers with different opportunities where they can help rescue animals, whether that means working at shelters, organizing foster homes, fundraising or pretty much anything else you can think of. I've been working with them for over 2 years now and am very active with the organization, especially their social media pages.
Spain has a lot of problems with their treatment of animals, so it's really rewarding to volunteer and make sure that rescue animals go to good homes. I would also say that volunteering is a great way to meet likeminded people when moving to a new city. I've met a lot of amazing people through the Paw Portal and we've made some amazing memories together.
What's Barcelona like as a place to raise a family?
I've heard a lot of people say that Barcelona isn't a great place for kids, but I completely disagree with that to be honest. I have a six-month-old son and know a lot of people with kids and honestly think it's a fantastic city to have a family. Of course, it's a big city. However, I find Barcelona and Catalan people in general to be very family-oriented and place a big priority on kid-friendly activities and spaces. I've also found the schools, services, and healthcare to be really excellent. The great thing about Barcelona is that there's so much choice, there's truly something for every family's needs.
---
---
Can you give us an idea of the cost of living in Barcelona? (ex. what's the average rent?)
Barcelona is definitely on the expensive side of Spanish cities, although it does tend to have higher salaries compared to other places in Spain from what I've heard. I don't find day-to-day expenses to be outrageous, but I can't deny that rent is expensive when you compare it with average salaries. You'd be hard pressed to find a nice, central 2-bedroom apartment for less than 1200 EUR in my experience.
How is your Spanish? Did you learn Spanish before coming to Spain? How about Catalan? Do you think learning Catalan is something essential to someone looking to settle in Barcelona?
I'm fluent in Spanish. I spoke a little bit before I moved here, and it didn't take long for me to pick it up after living here for a year or two. I took some classes and also practiced a lot with local friends. I also speak French and love learning languages in general, so that made the process of learning Spanish much easier.
I do speak some Catalan, although my reading and writing skills are much better than my speaking skills. Like I said, because I speak French and Spanish, deciphering Catalan is not too difficult most of the time. I'd like to invest more time into learning it to a higher degree in the future. While learning Spanish was my priority when I arrived, I do think it's a good idea to learn some Catalan if you're planning to make a permanent move to Barcelona, although you can get by without it at first. There's a lot of richness in Catalan language and culture, so you'll really get the full experience of that if you make the effort to speak it.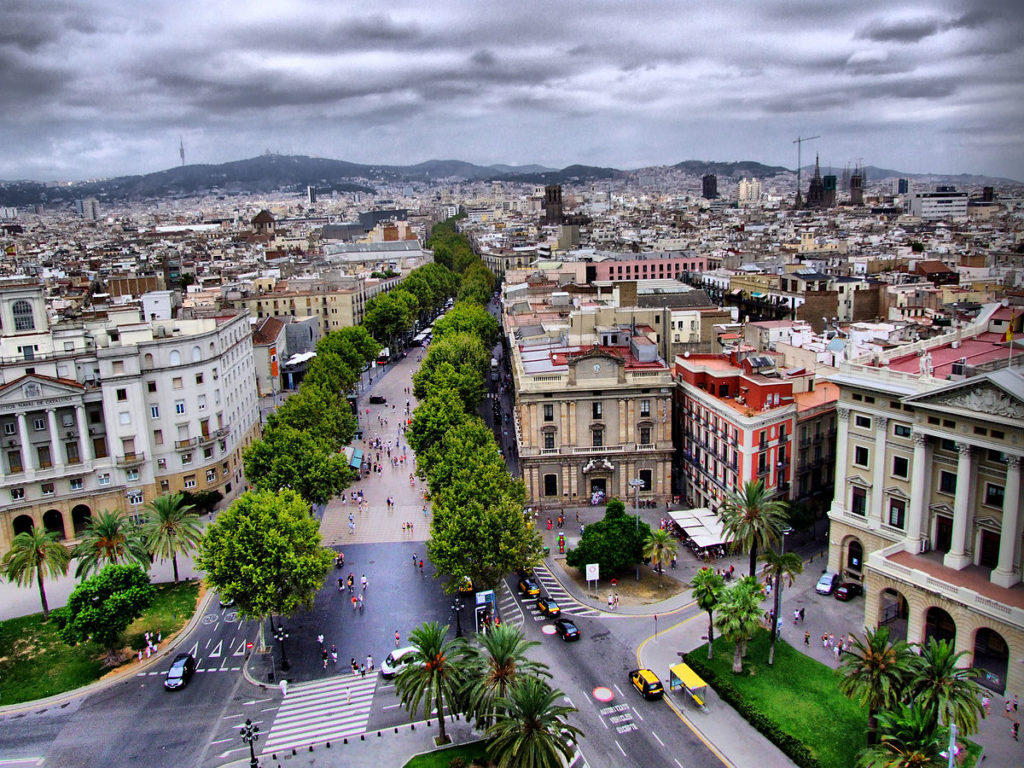 What (if anything) do you feel you most had to adjust to when coming to live in Spain?
I'm always amused by the differences between Canadian and Spanish culture. One of the biggest adjustments I had to make is I feel like Spanish people tease each other a lot. They're always making lots of jokes and making fun of each other in a light-hearted way. I feel like Canadians are more reserved in that regard, especially when they've just met someone. I remember finding it surprising when I first moved here, although now I'm pretty used to it.
I also find that Spanish people are a lot more straightforward than Canadians. They don't sugar coat things as much and are very honest about how they feel, whether it's positive or negative. Canadians beat around the bush a lot more I find. It's not really a bad thing or a good thing, it's just different. You always know how people truly feel about things.
---
---
Do you take part in an Expat community in Barcelona? I also imagine that the average expat living in Barcelona is very different than the typical expat living on the Costa del Sol. Would love your thoughts on that.
Yes, I'm sure it's very different! Barcelona has a huge expat community. It really gives the city an international vibe, which really makes for a diverse local culture.
I do take part in the expat community in Barcelona, both personally and professionally. I work as a copywriter, and there's a pretty big community of expat copywriters and content creators here that I'm active in. I also have a lot of expat friends that I've made since I've moved here.
In my case, it's interesting because I got exposed to both the expat community and more local communities. Most of my husband's family and friends are all from here, so I feel like I've been immersed in a lot of local experiences. However, most of the people I've met on my own have been other expats. It's nice to have the balance.
Do you have any tips (do's and don'ts) for foreigners looking to settle in Barcelona?
I would just say be patient, have an open mind, and don't get discouraged. Things always work differently in other countries and it's not easy to figure everything out and get settled at first. I was lucky to have my husband's assistance when I first moved here, but I know lots of people who didn't have that kind of support. That's why I'll often try to be helpful to other expats I meet who have just moved here.
Don't worry, you'll get to the bottom of the pile of paperwork, applications, and other headache-inducing activities eventually and you'll be happy you did. Barcelona is truly a wonderful place to live.
---
---
What do you like to do in Barcelona? Are there a lot of parks? Is there a place you like to walk/hang out?
Barcelona is a great city to just hang out in. I love that you can enjoy the outdoors for most of the year without freezing. I love swimming, going to the beach, having some drinks on a terrace, making lunches with friends, and going for hikes in the mountains nearby. I swim in the sea almost all year round here. Some local friends think I'm crazy, but I still find it so warm compared to home, haha!
This year we haven't been able to take advantage of cultural activities as much as normal, but usually I love attending festivals, going to museums, and soaking in the local culture that can be found all around the city.
What cuisine is Barcelona known for? Do you have a favorite local dish?
The food in Barcelona is so diverse. There's truly something for every taste. Of course they have wonderful traditional Catalan dishes, but the cuisine is also influenced by other Spanish regions and countries of course.
I love that people here really enjoy dining out and it's generally really affordable to do so compared with Canada.
In terms of local dishes, I love a good slice of tortilla with some pan con tomate. I also love seafood, so I enjoy eating a nice paella or fideua or some pulpo as well (even though I know paella is technically from Valencia, haha). In the winter, eating calcots or going to a calcotada is a great experience as well. That's a super Catalan activity that happens every year between February and April.
---
---
Where do you see yourself in 5 years from now? Do you think you'll still be in Barcelona? Do you have any regrets at all? Would you do it all over if you had to do it again?
In 5 years I definitely still see myself living here with my son and husband, probably with another child by then! We definitely plan to stay here in the long term. Hopefully traveling will be easier than it is now, so I'll be able to make it back to Canada more frequently to visit my friends and family.
I have absolutely no regrets and wouldn't change anything I've done since I moved here. Well, maybe one thing. I'd stop worrying so much about the unknown and just enjoy the path my life has taken. I really couldn't be happier here, so I'd encourage anyone thinking about trying living in Barcelona to take the leap and give it a go. You never know until you try!
---
Many thanks to Sydney for this interesting interview!
Sydney is a copywriter and translator. Have a look at her website if you need her services. She also works at a dog shelter, The Paw Portal. Donations are always very appreciated!
Join Our Newsletter
If you haven't subscribed yet and want to get our posts sent to your email, just insert your email address below. It's free!