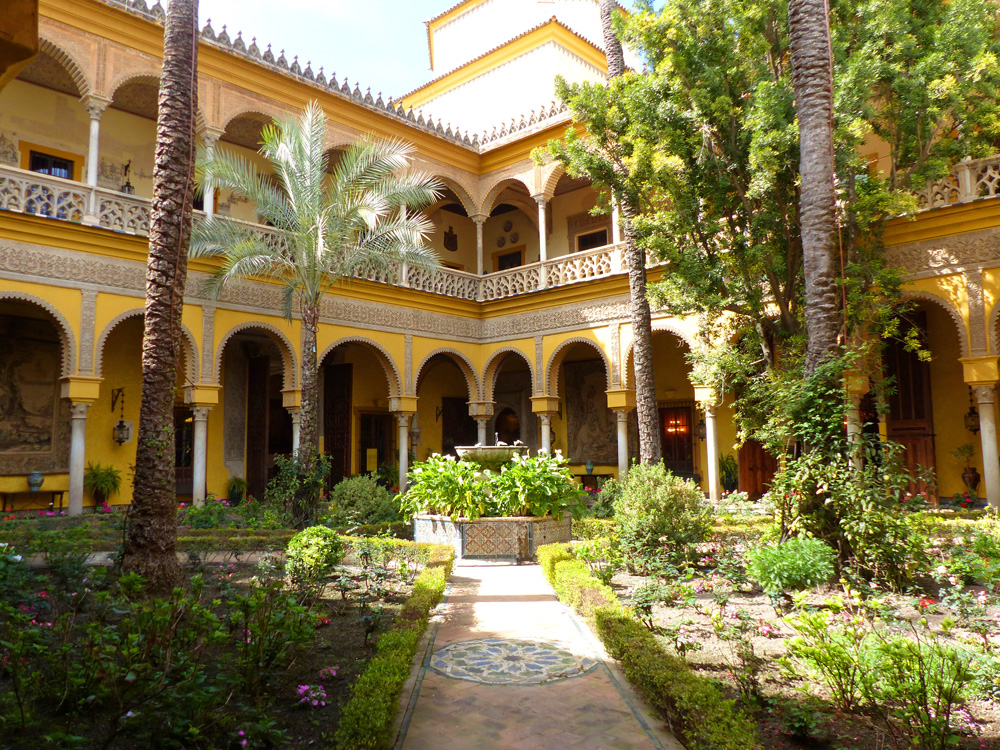 Palacio de las Dueñas – one of Seville's most beautiful palaces
Seville has some incredible palaces. The one most people think of is the Real Alcazar, Seville's most famous tourist site. But the Real Alcazar is a royal palace. Seville also has some gorgeous private palaces that are still owned today by wealthy aristocratic families. Of those, 2 palaces stand out: Casa de Pilatos and Palacio de las Dueñas.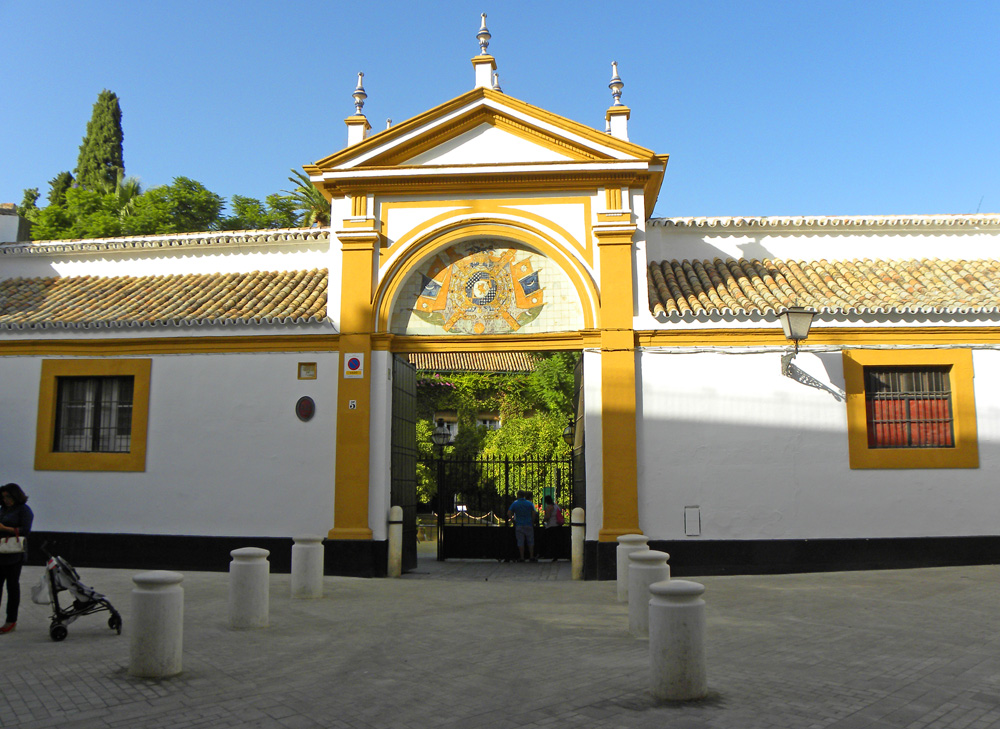 Palacio de las Dueñas is owned by the House of Alba, a prominent Spanish family that descended from 12th-century nobility of Toledo. Built in the 15th century, the palace was constructed in Renaissance style with Gothic and Moorish influences. Inside you'll see Spanish paintings from the 18th and 19th century, mounted bull's heads (the family loved bullfighting), and rich tapestries. Outside you'll find a courtyard garden in traditional Moorish style with tiled paths and fountains. In the gardens are exotic plants (some originating from the Orient) as well as walls filled with Bougainvillea.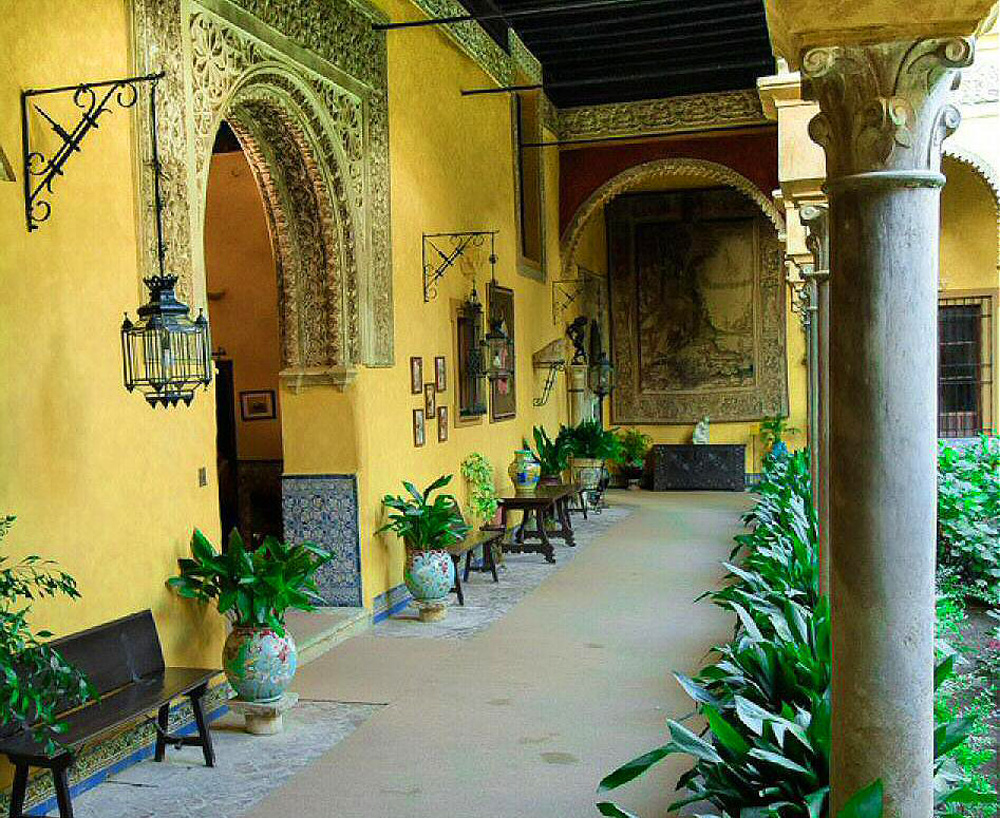 ---
---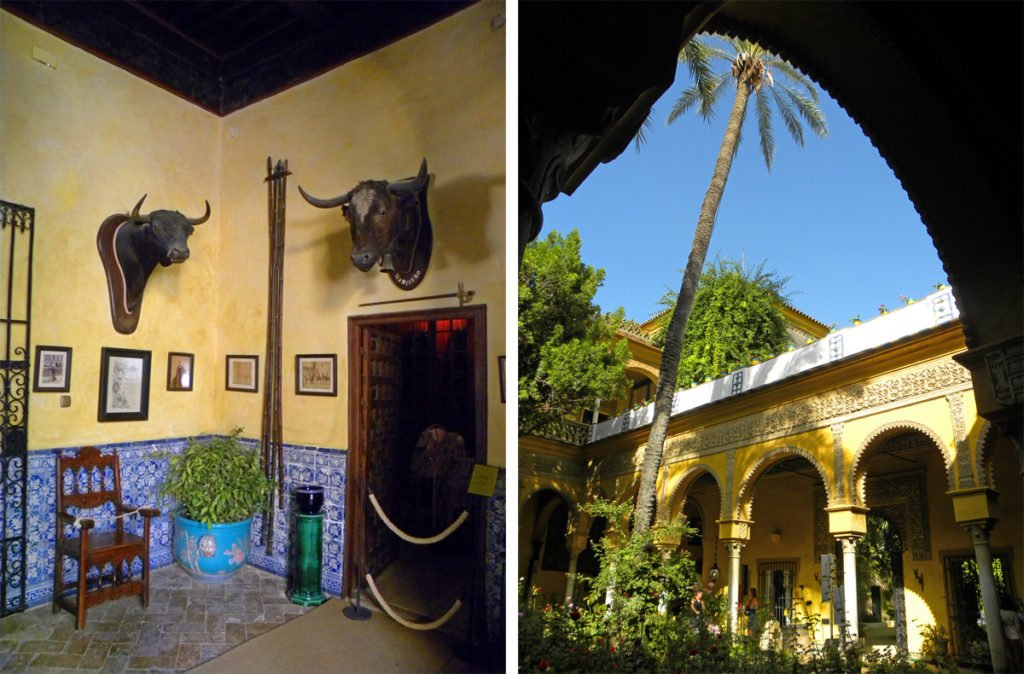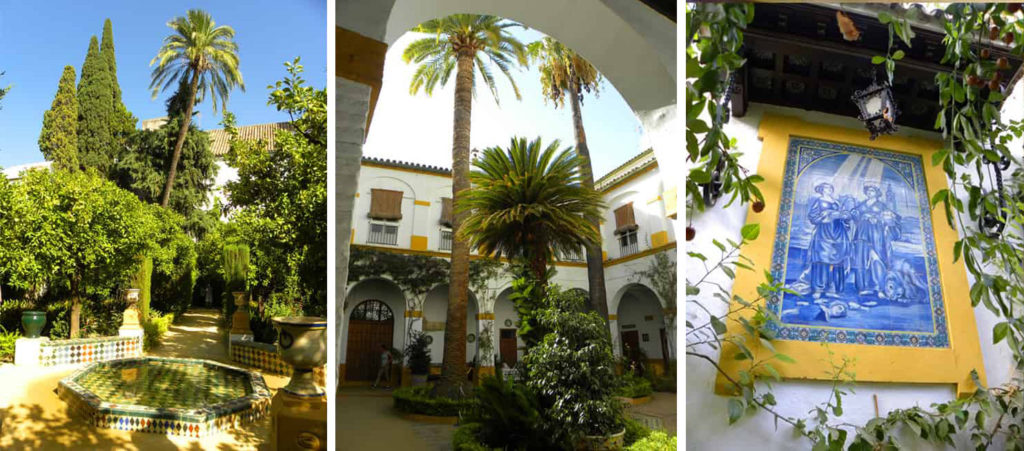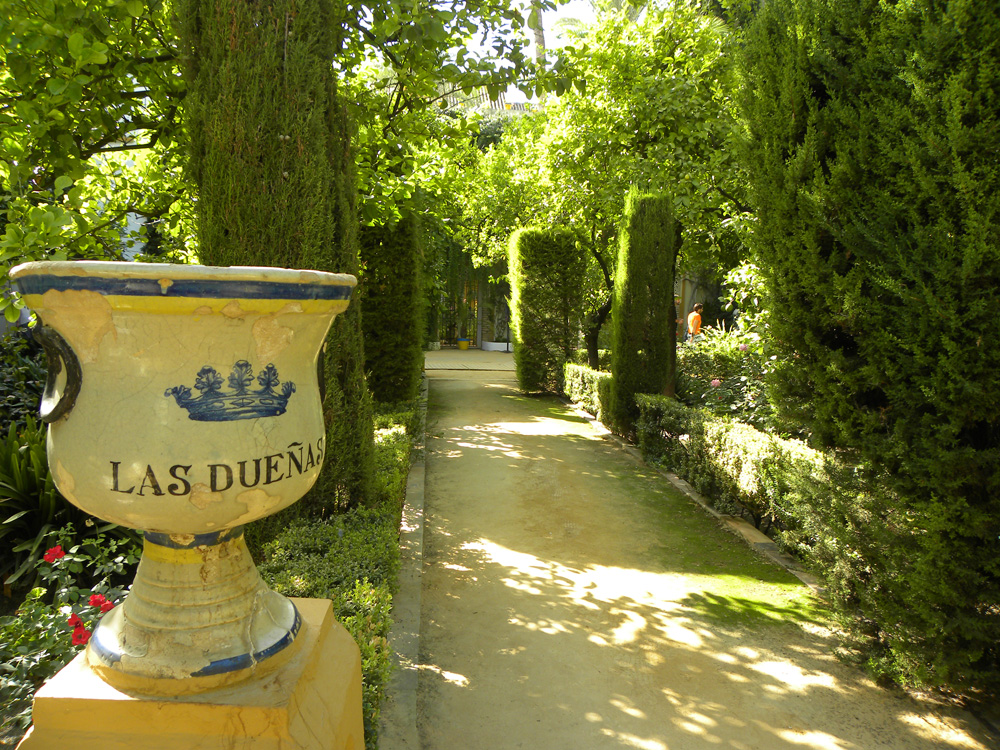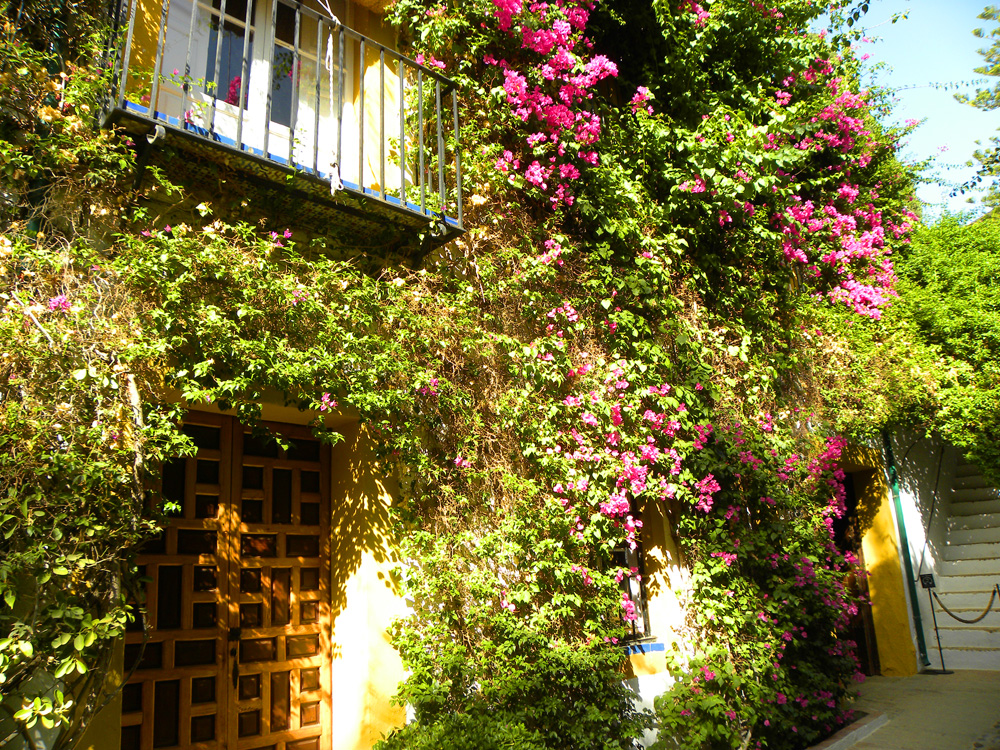 Why you should visit Palacio de las Dueñas
We would see a few different Palacios built in Spain's "Golden Age" when Seville was the richest city in the Kingdom. Of those Palacio de las Dueñas is the most romantic, a palace that epitomizes everything "Seville" with its gardens, paintings and warm colors.
Practical details and a tip
Entrance fee: 12 Euros (but note my tip below).
Tip: FREE admittance on Mondays after 4pm.
Time Required: Give yourself about 1 hour to see the palace and gardens in detail. Don't rush through – Palacio de las Dueñas is tranquil and an oasis in the middle of Seville.
---
---
Join Our Newsletter
If you haven't subscribed yet and want to get our posts sent to your email, just insert your email address below. It's free!