Casa de Pilatos (Seville) – the Palace you have to visit for tiles (azulejos)
One of the things I love about Andalusia are its tiles (or azulejos).
Azulejo: a glazed, often blue, ceramic tile found in Spain and Portugal originating with the Moors who brought Islamic mosaic and tile to the Iberian peninsula in the 8th century.
The two best known sites for azulejos in Spain are Seville's Real Alcazar and Granada's Alhambra. These are both famous Royal Palaces. But there are also many lesser-known private Palacios in Spain that include azulejos – and among those it is Seville's Casa de Pilatos.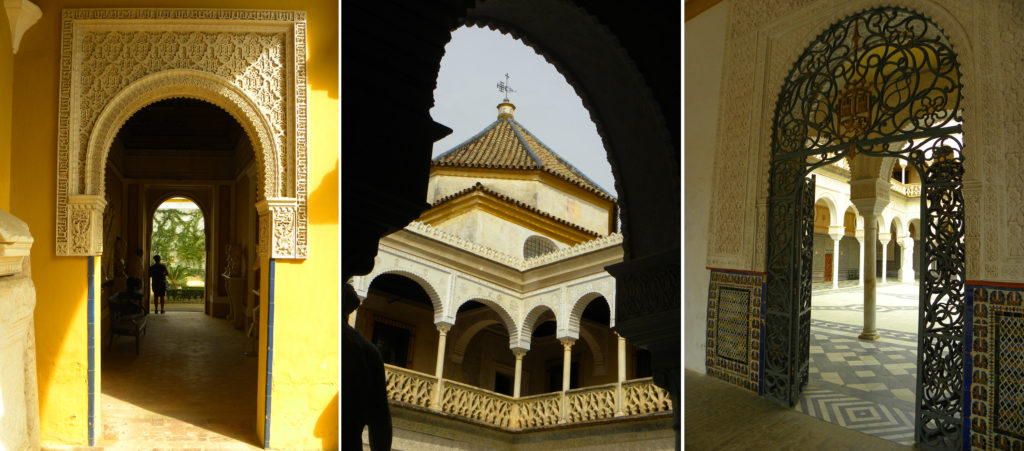 Casa de Pilatos is the largest private Palacio in Seville and it has one of the largest azulejo collections in the world. It's famous, the site has been used as a filming location for movies such as Lawrence of Arabia (1962), Harem (1986), 1492 – the Conquest of Paradise (1992), Kingdom of Heaven (2005),and Knight and Day (2010).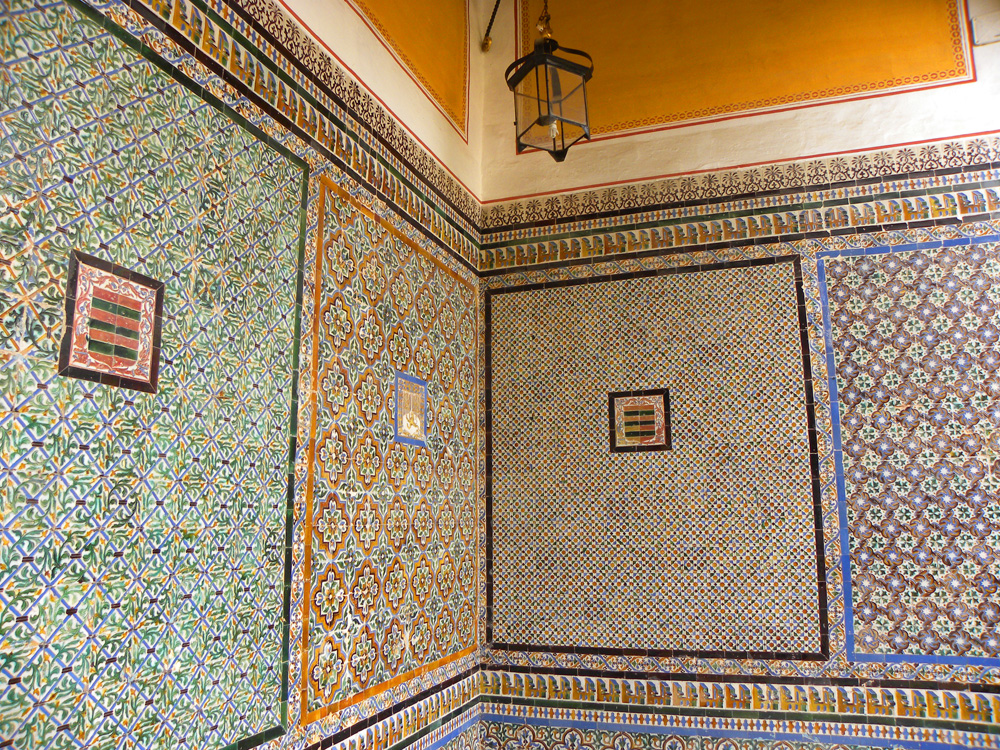 ---
---
The Palace was built starting in 1483 by Pedro Enríquez de Quiñones (the Chief Governor of Andalucía) and his wife Catalina de Ribera on land seized from a Jewish family in the Inquisition. It is built in Italian Renaissance style with Mudejar (Islamic-influenced) elements. The 2-storey Palace has beautiful patios and gardens with a courtyard adorned with a fountain and busts of Spanish kings and Roman emperors. Indoors are chapels and rooms filled with paintings, tapestries and azulejos, all executed by some of the best artists in the world at the time. The Casa de Pilatos is considered one of the finest examples of Andalusian architecture of 16th-century Seville.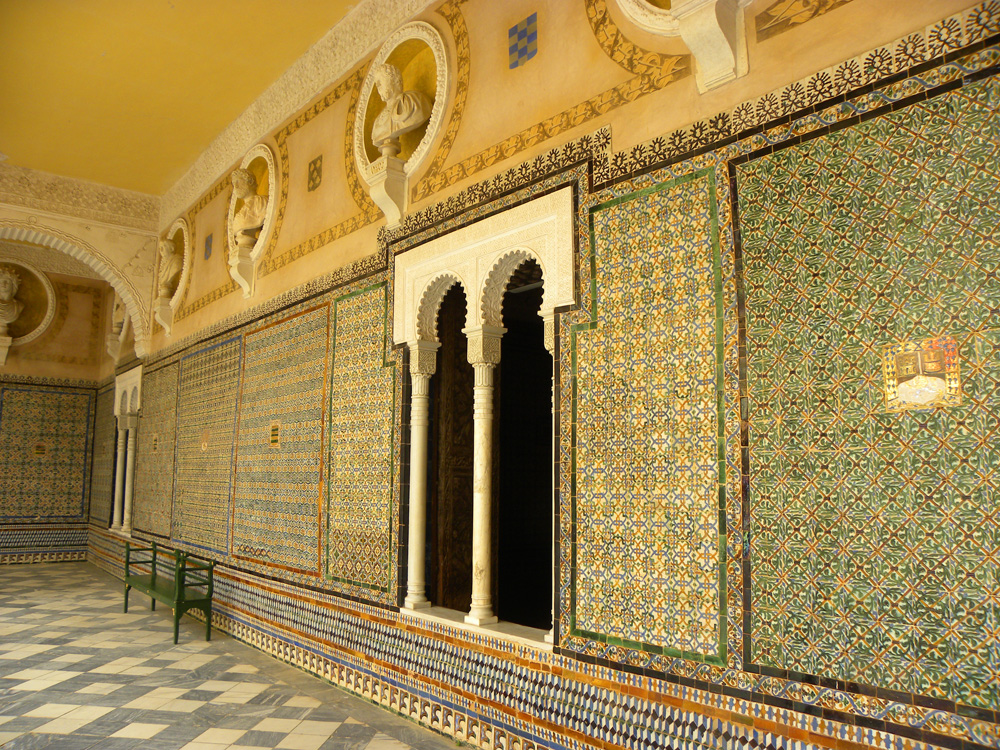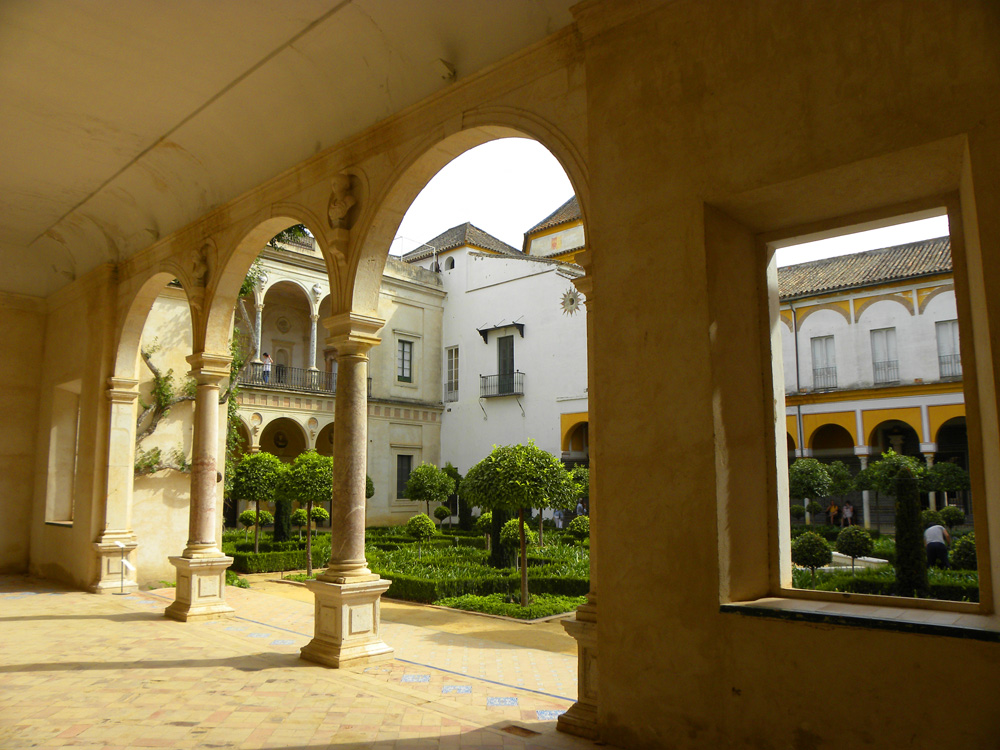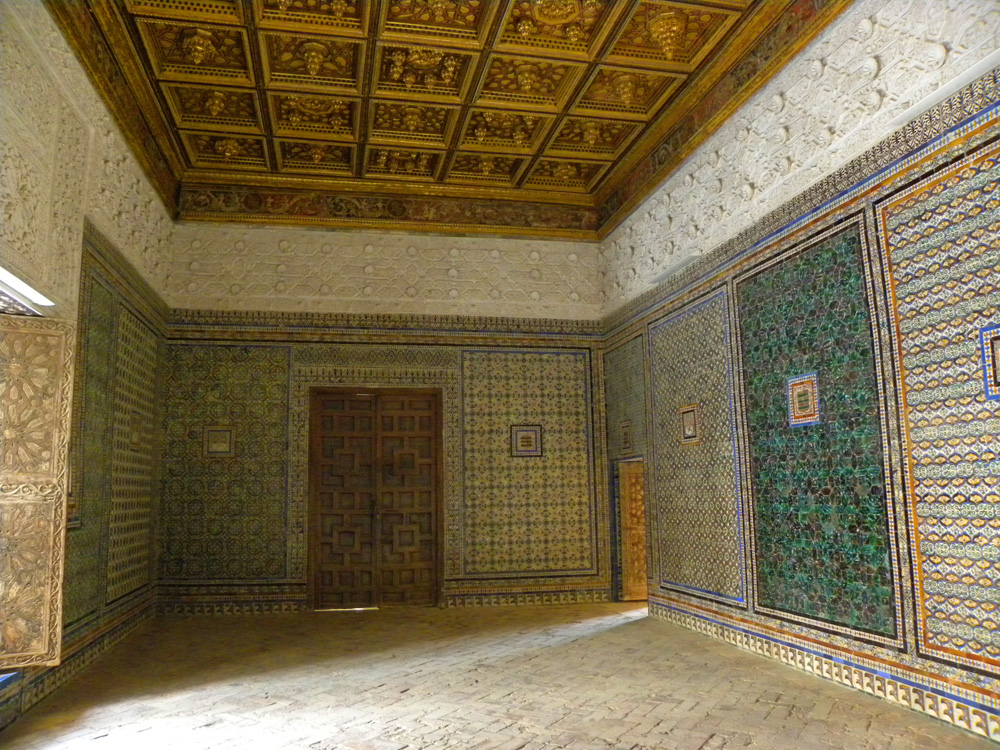 ---
---
If you visit (which you should)
Official website

entrance fee: 10 Euros. Boring audio guide included. 12 Euros if including guided tour of 2nd floor (note: Casa de Pilatos has among the highest fees for anything in Seville).
Tip: Free Wednesdays from 3pm – 7pm but only for those with an EU passport
Time Required: Give yourself 2 hours to see the Palace in detail. It really is beautiful.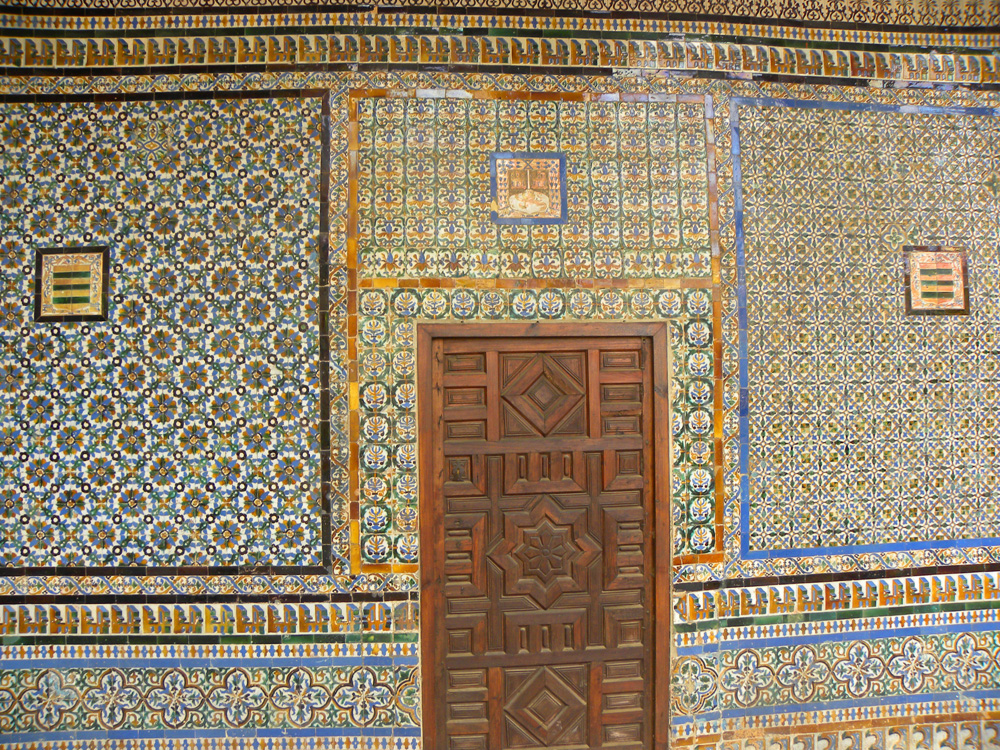 Accommodation in a Palacio
Dream of staying in a hotel in a Palacio? There are some great options in Seville, some at very affordable rates.
A couple of great, affordable recommendations:
Hotel Casa 1800. Luxurious and stylish, right in center. Great views from rooftop pool of the Cathedral.
Hotel Amadeus. Very similar to the above, with more fantastic views of the city from the rooftop deck. Tons of charm.
For luxury experiences, 2 of the best hotels in Seville
Hotel Palacio de Villapanés. Right next to Casa de Pilatos, this 18th century palace has Mudejar architecture, a large central patio, tiles everywhere, and beautiful furnishings. High end and exquisite.
Hotel Alfonso XIII. An incredible, incredible hotel right in the center. Grand, historic and romantic. Book early because it sells out fast.
---
---
Join Our Newsletter
If you haven't subscribed yet and want to get our posts sent to your email, just insert your email address below. It's free!