Visiting the Mezquita in Cordoba
We visited the Mezquita back in 2016. I wrote about it here: Cordoba's Mezquita – the most impressive religious building in the world?
This time (February 2022) we were back with a new camera and during much different times. There was one thing missing and that was the hordes of tourists. This time around we didn't have to pre-buy or even line up for tickets. We didn't have to circulate around tourist hordes or wait our turn to take photos. The Mezquita wasn't empty but it was as empty as you could ever image a world-class attraction being. As a tourist it was incredible*.
*We decided that, after 2 years of being Covid-careful, we were going to discover many of the highlight of our new home country. So we are currently on a month-long trip through Spain, visiting many towns and cities that would (in normal times) be overflowing with tourists. What we've seen in Cordoba we've seen everywhere – beautiful places with few tourists. In all our years of travelling we've never seen so few. If you can, right now is a great time to travel.
I'll write much more on Cordoba in the next little while. For now here is a video and some photos of its highlight attraction, the Mezquita. It's still the most impressive religious building we've ever seen and we've been to places like the Vatican, Hagia Sophia and Angkor Wat.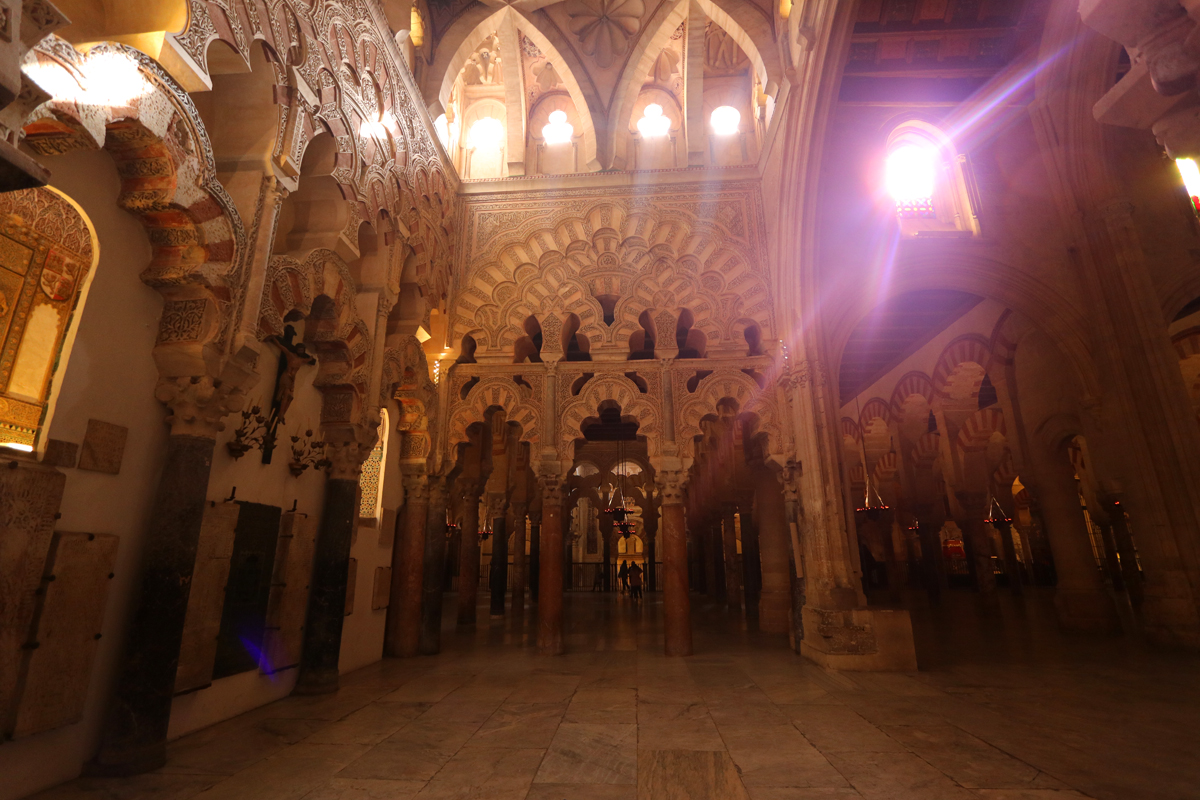 Suddenly, in the middle of the Mezquita, you find yourself in a cathedral. When the Catholics reconquered Spain in 1236 they decided to build it right here.
But for us it's the mosque, not the cathedral, that makes the Mezquita stand out. A few more images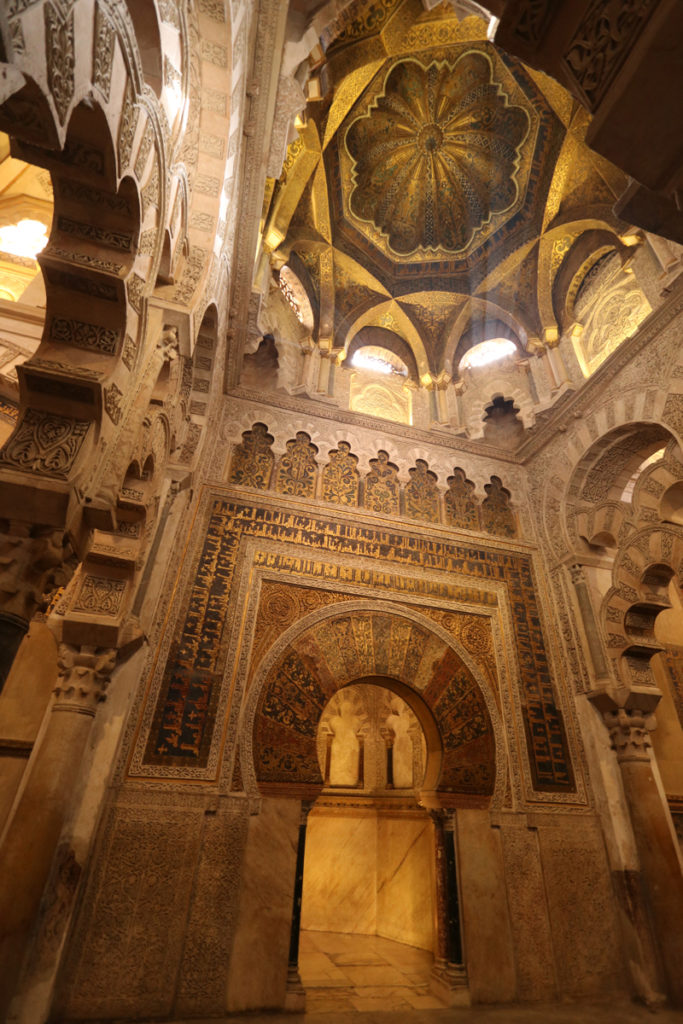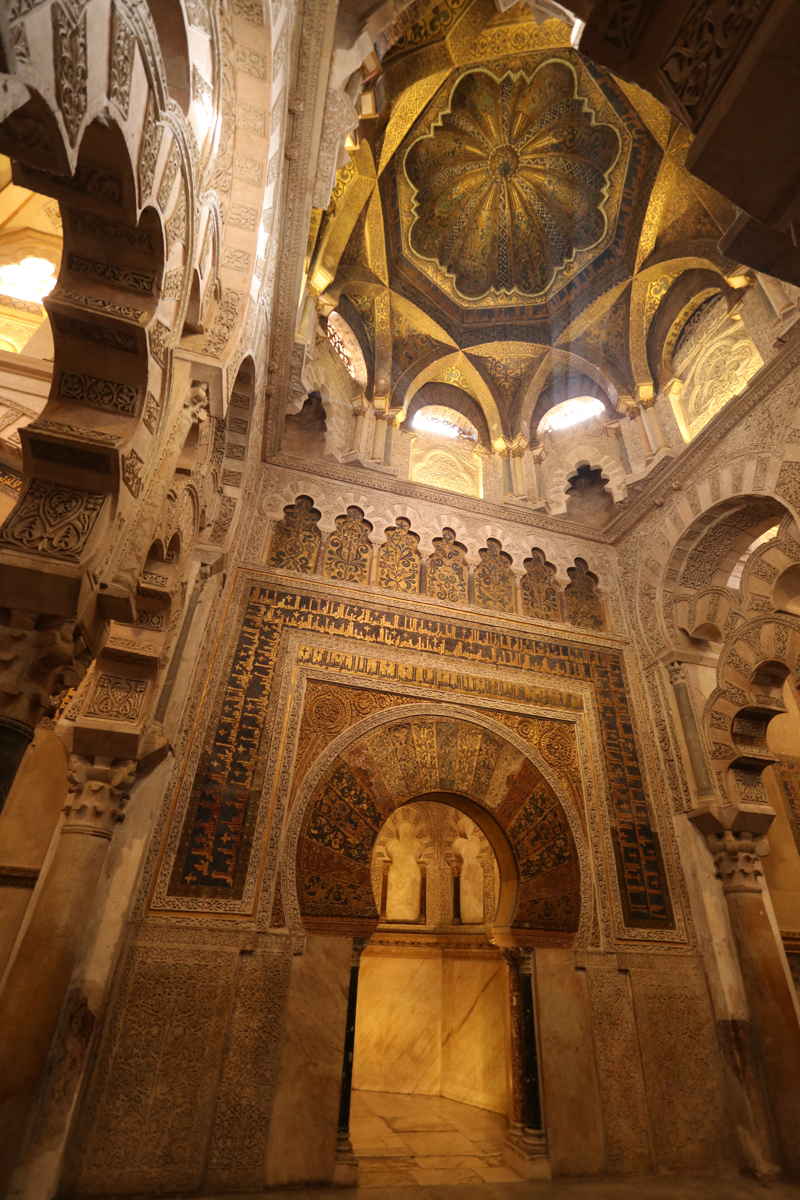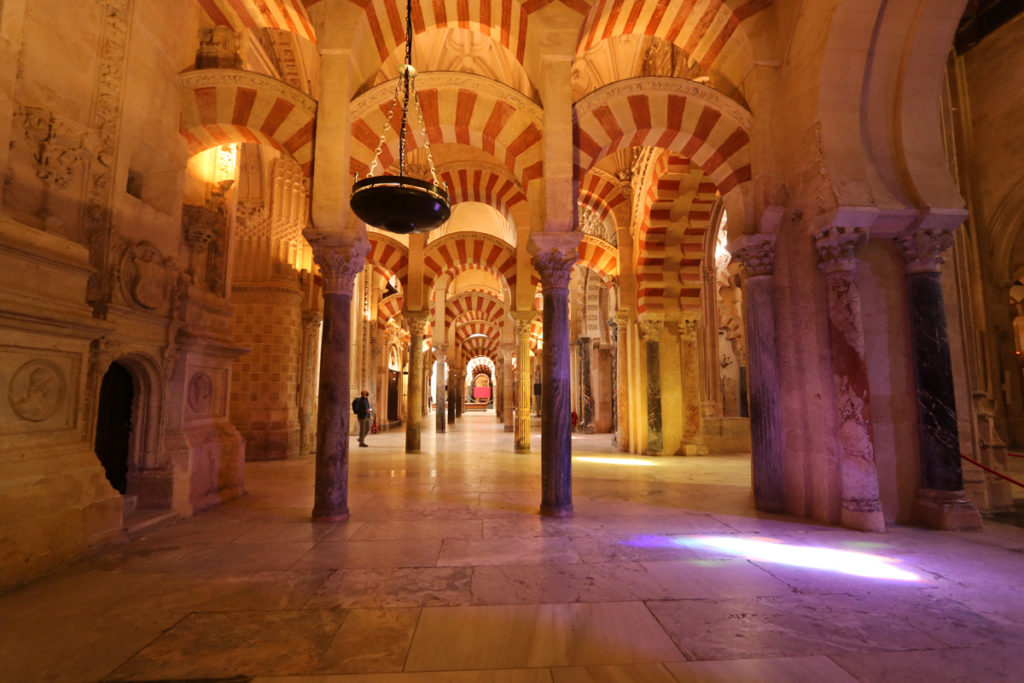 When you're done visiting the interior of the Mezquita (give yourself about an hour and a half – it is one of the world's largest mosques) then make sure to visit the bell tower for an overhead view of the Mezquita.
Tip: Regular ticket cost for the Mezquita is 10 Euros. BUT, between 8:30 – 9:30 in the morning entrance is free. So it's worth getting up early.
Join Our Newsletter
If you haven't subscribed yet and want to get our posts sent to your email, just insert your email address below. It's free!