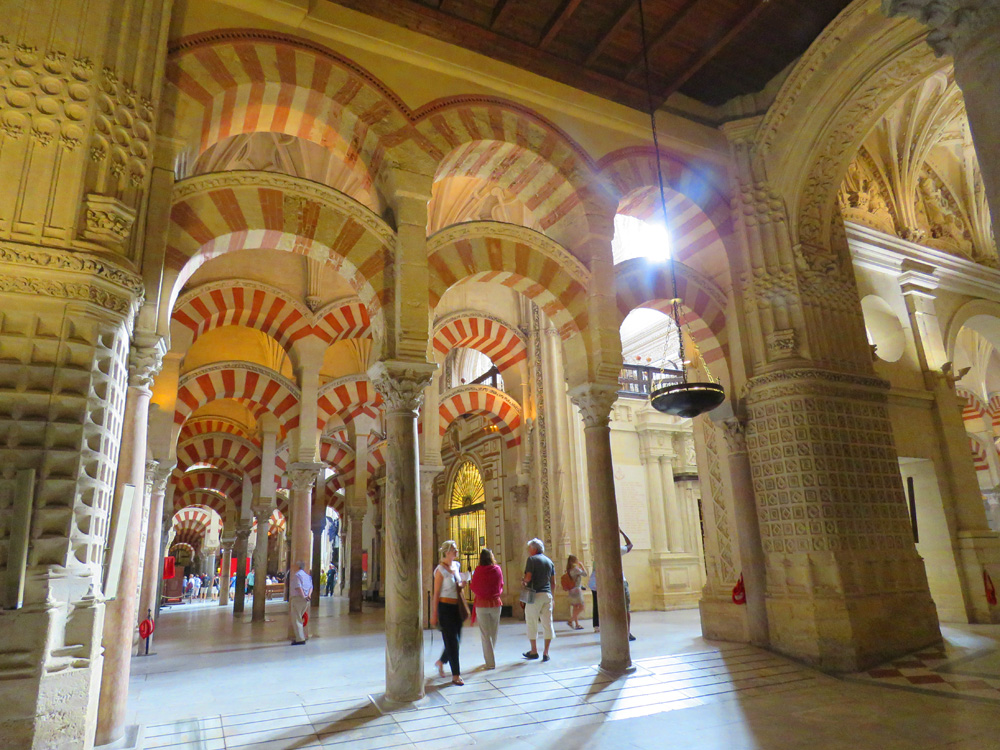 Cordoba's Mezquita – the most impressive religious building in the World?
We've been to many of the world's most beautiful religious buildings and temples: the Vatican, Hagia Sofia, Angkor Wat. They're all special. But if I had to chose the one that blew us away the most it would be the Mezquita in Cordoba, Spain.
The Mezquita (more on the name in a minute) is a UNESCO World Heritage Site, one of the 12 Treasures of Spain, and one of the Top 3 attractions in Andalusia (along with the Alhambra in Granada and the Real Alcazar in Seville). It is also one of the best examples of Islamic architecture in Spain.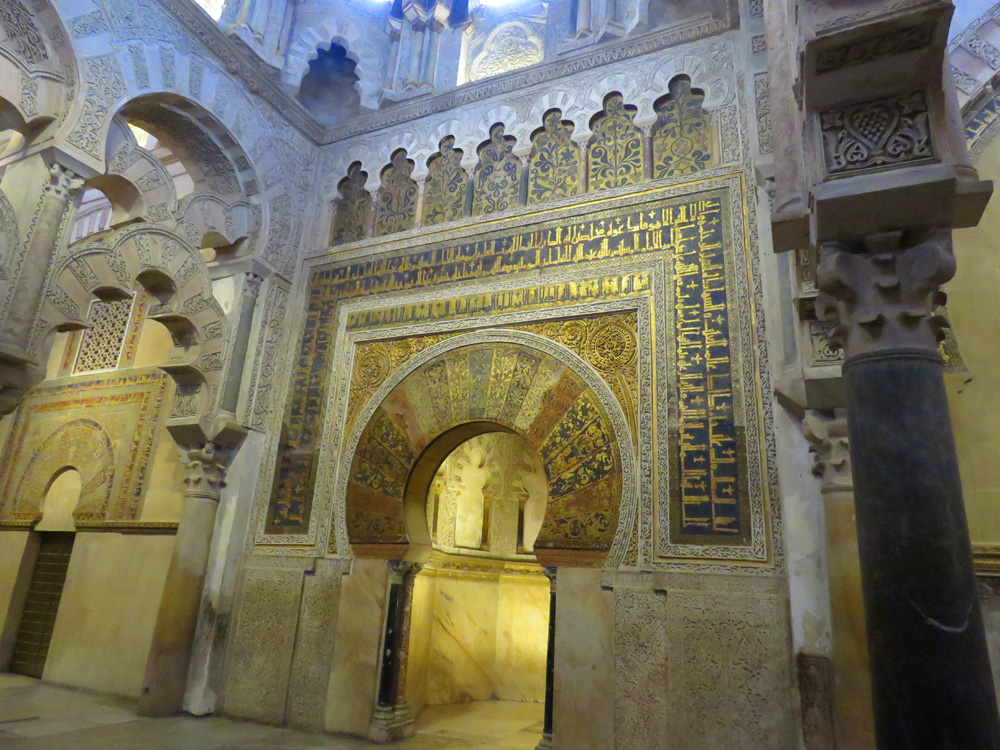 ---
---
What makes the building so incredible is the history and mix of styles. A Cathedral originally sat on the grounds of the Mezquita. When the Moors conquered Spain in the 8th century, Christians and Muslims initially shared the grounds until in 785 AD when the Muslims demolished the church and proceeded to build a Mosque. It took 200 years to complete the Mosque in its present form. In 1236, when Christian forces retook Cordoba during the Reconquista, they converted part of the Mosque into a Cathedral. So although it is now officially the Catholic Cathedral of Our Lady of the Assumption, it is an incredible mix of Christian and Moorish styles.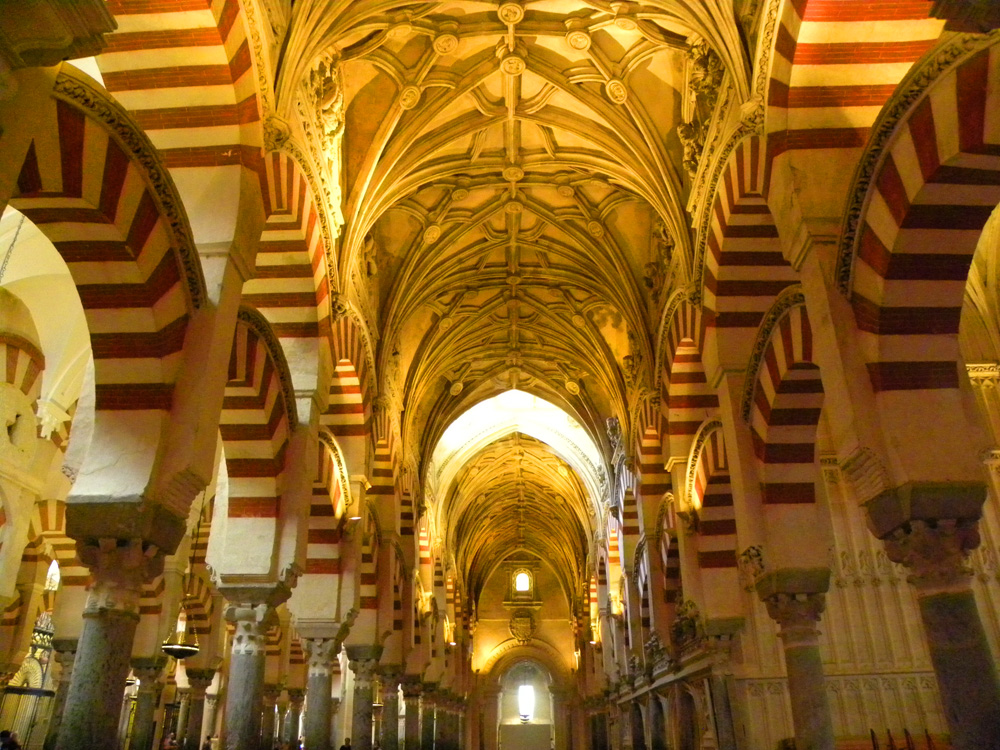 The site has been controversial. Muslims have asked to be able to pray at the Mezquita and have been refused. It's led to fights and injuries. The church and the city of Cordoba have also argued about the name of the building. It's why the site has different names. Besides the official "Cathedral of Our Lady of the Assumption" it is commonly known as the "Mezquita de Cordoba" (Cordoba Mosque), the "Cordoba Cathedral", or the "Cordoba Mosque Cathedral" (the agreed upon name after the dispute between the city and church). I've stuck to simply calling it the Mezquita which is what most locals call the site.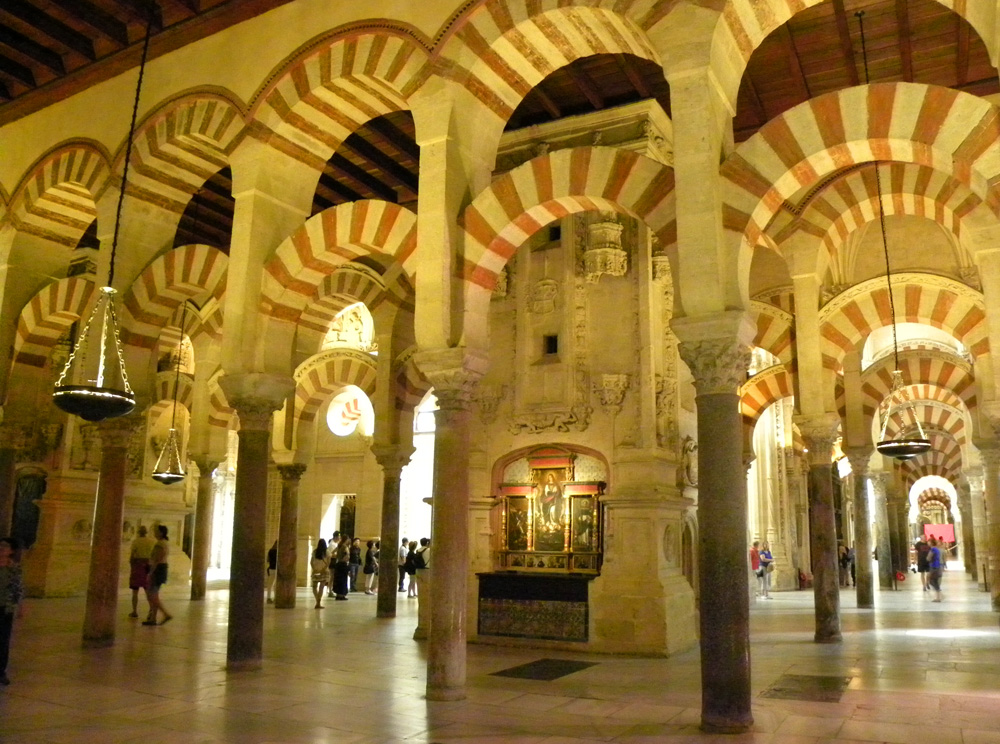 ---
---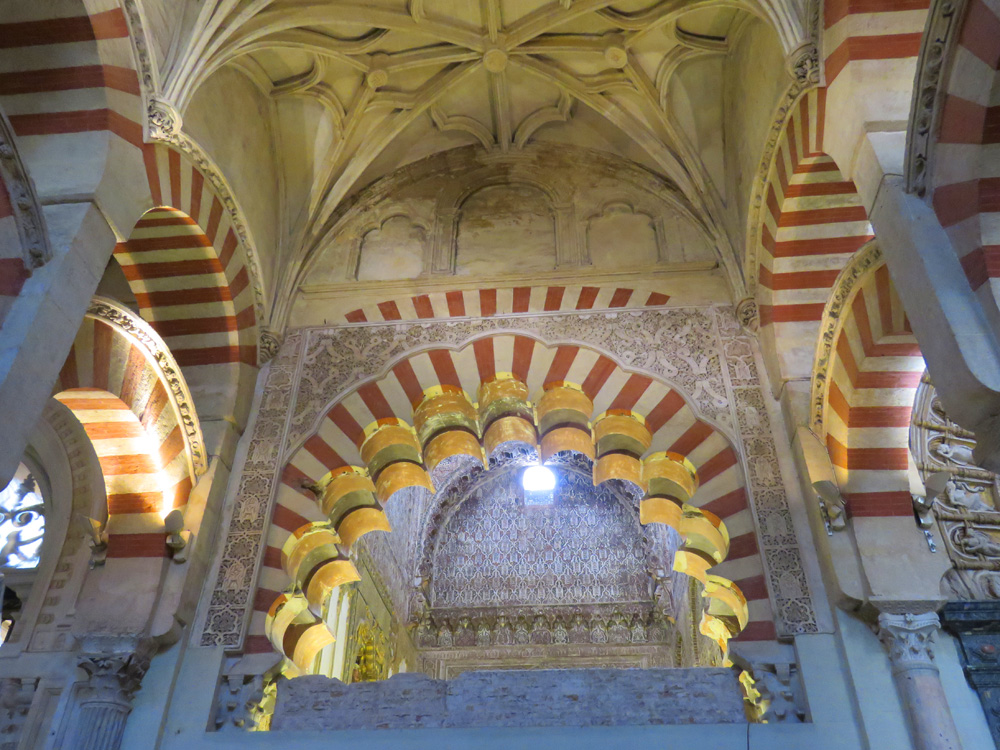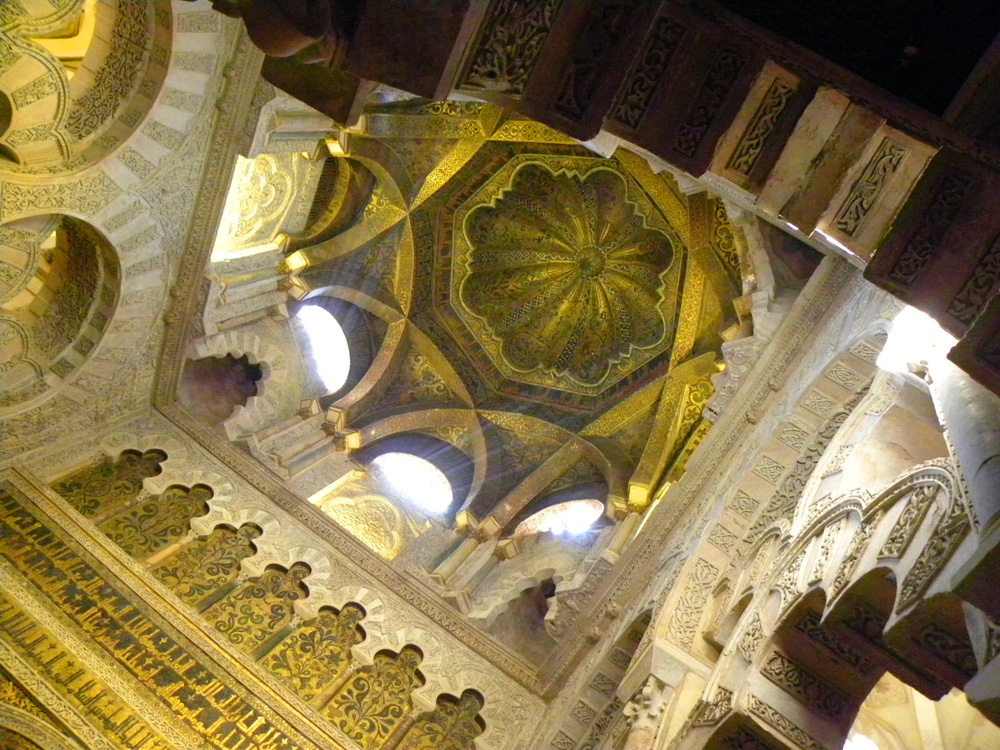 The above Islamic architecture is what you'll see when first walking around the Mezquita. Note that the grounds are huge: there are 856 marble columns with red and white arches and they cover 120 square meters, making the Mezquita one of the world's largest mosques.
Then suddenly you come across the Cathedral at it's center.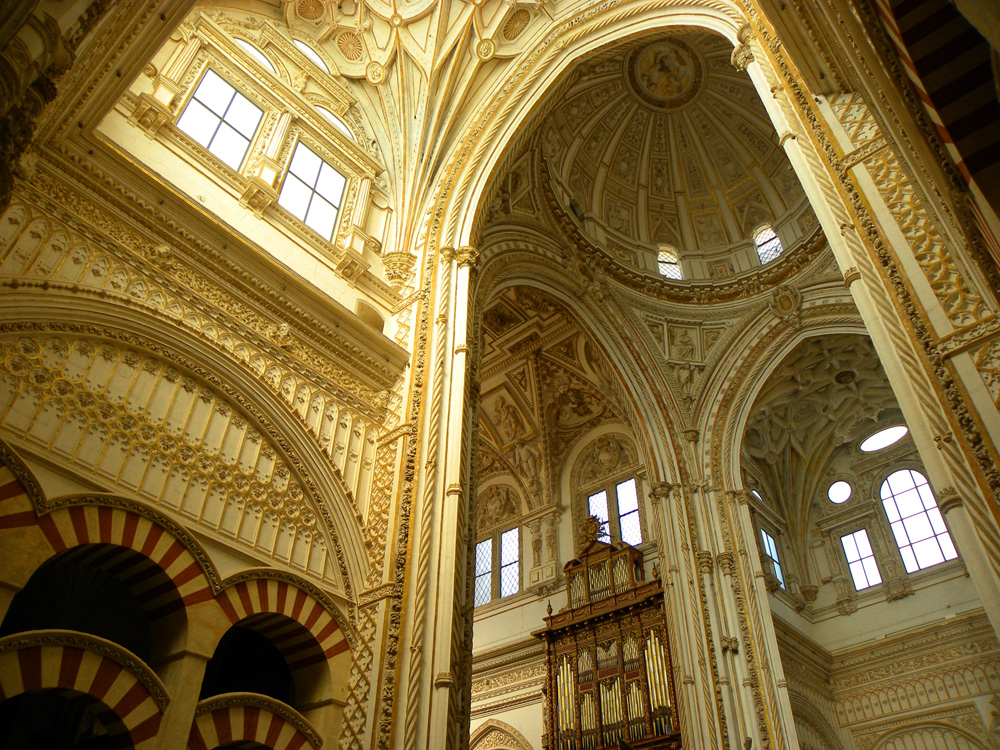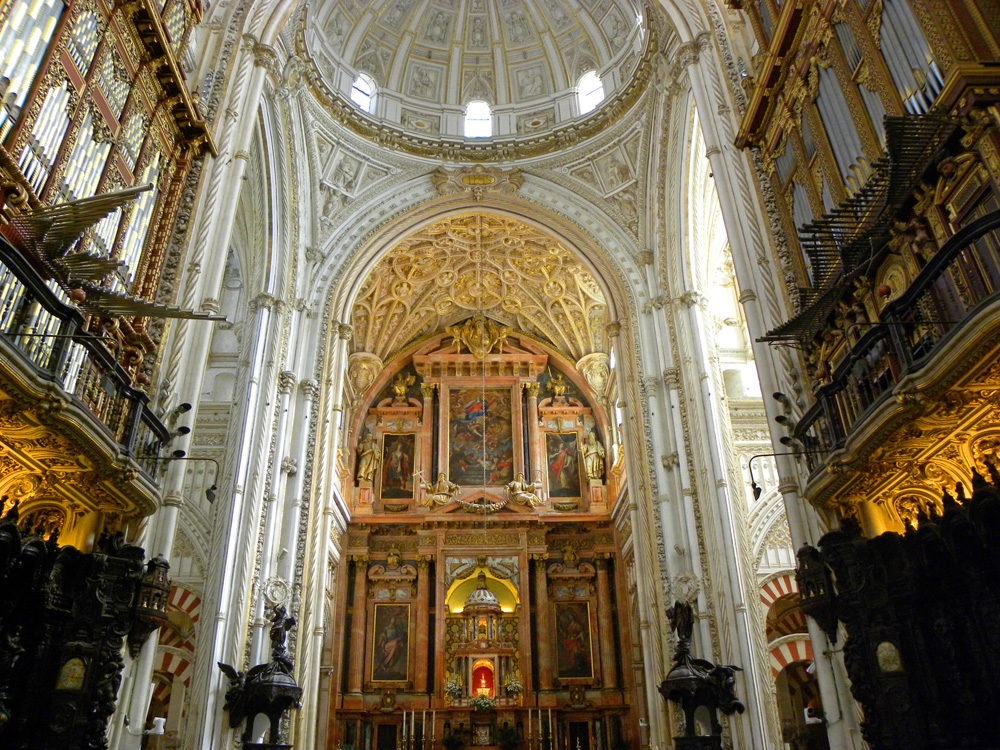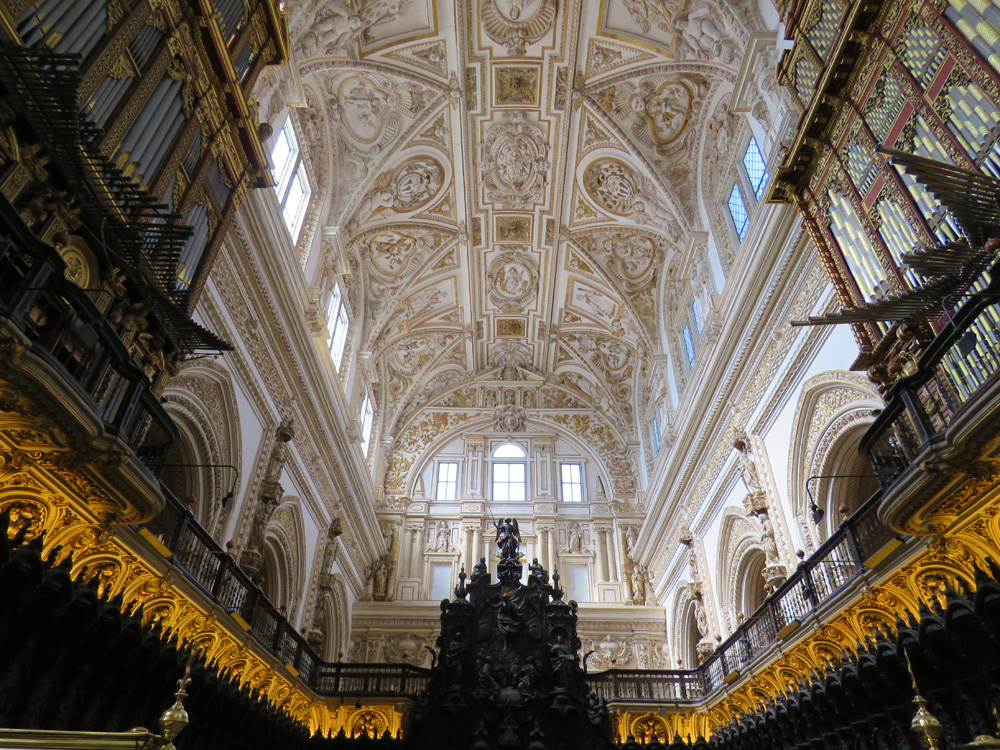 ---
---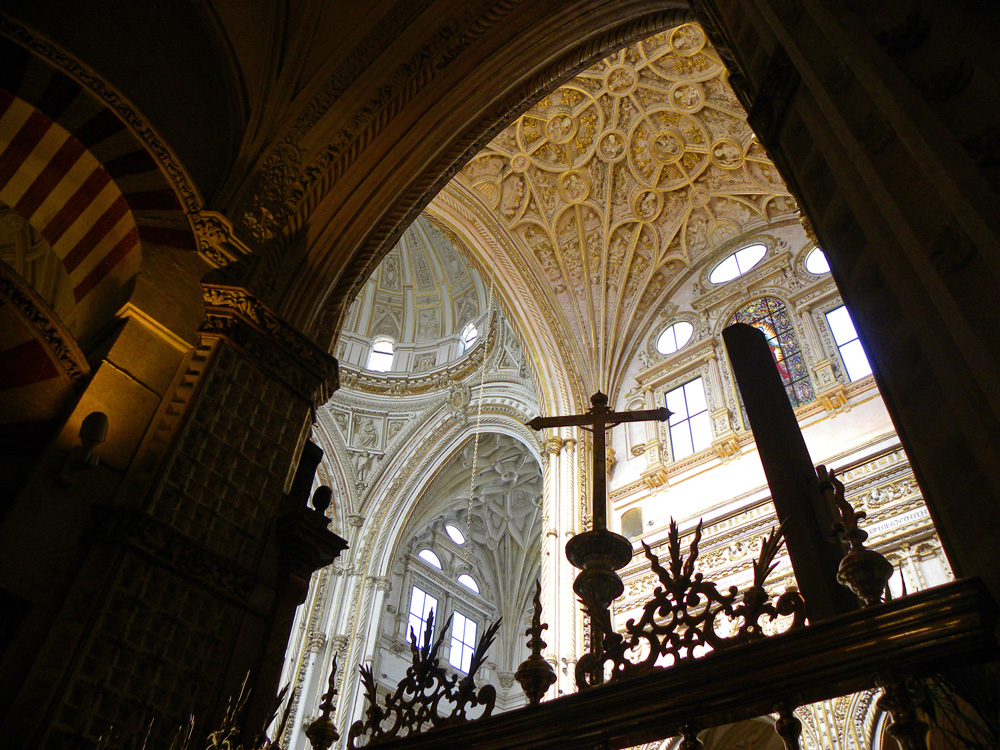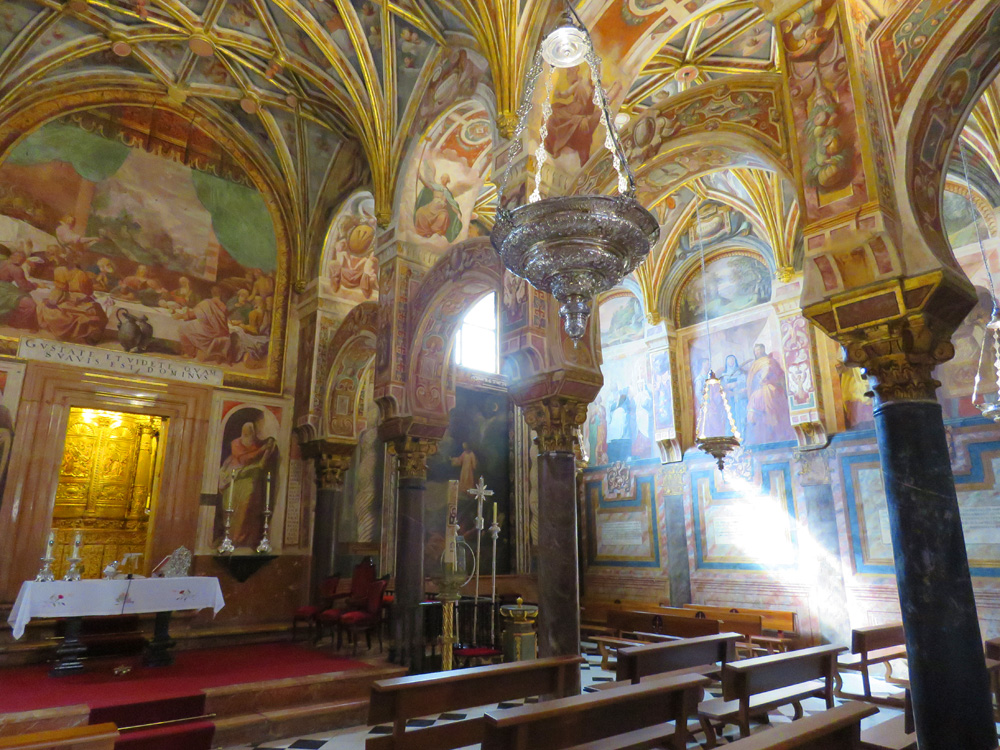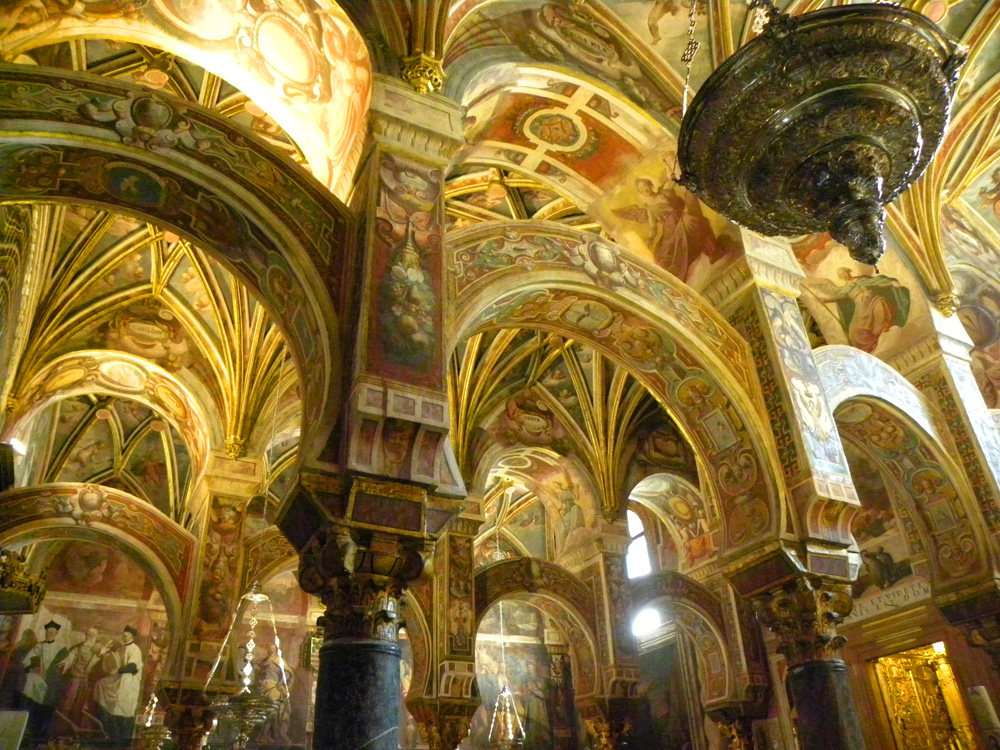 Update: we re-visited the Mezquita in February 2022 (with a new camera).
Have you been to the Mezquita? How does it compare to your other favorite religious buildings?
Join Our Newsletter
If you haven't subscribed yet and want to get our posts sent to your email, just insert your email address below. It's free!