What's it like living in Galicia? Ask an Expat
Caroline lives in in Galicia in Northwest Spain. It's not a place that automatically comes to mind for Expats looking to settle in Spain but those who do live there love the easy lifestyle, the variety of geography (beaches, mountains, and valleys), and – most important for many – the cooler temperatures that Galicia is known for.
Caroline tells us all about what led her to Galicia and what she loves about the region.
---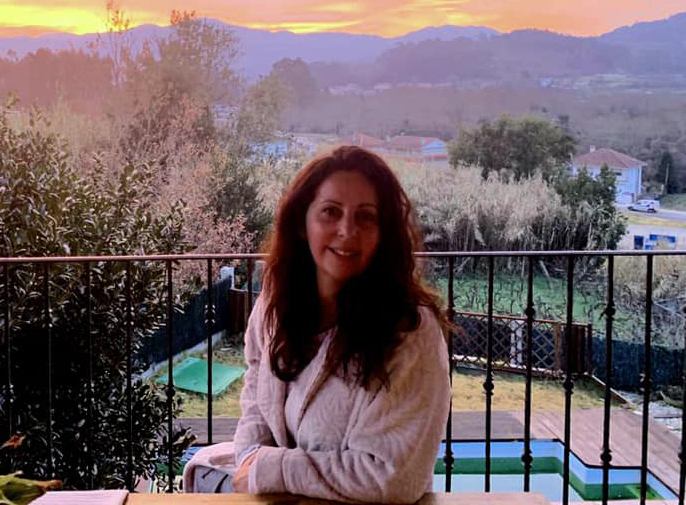 Name: Caroline Harris
Age: 51
Country of Origin: England
Number of years living in Spain: Most of my life
---
Hi Caroline! I see you have 5 kids and are living in Galicia. Would love to hear your story about how you ended up in Spain and in particular the Galicia region.
I live in Gondomar which is a small village close to the beautiful coast of the Val Miñor which is part of the Rias Baixas which is situated south of the city of Vigo in Galicia.
I was born in 1970 and brought up in South London, my father is English and my mother Spanish (originally from Lugo in Galicia), so I was aware of the Galician culture from an early age. I often spent summer holidays in Monforte de Lemos in Lugo and Vigo which were always a grand adventure and a very sharp contrast from life in inner city London.
In 2000, we decided to move to Barcelona where my husband had managed to get a job transfer because we wanted a better life for our 3 young children and were expecting our fourth at the time. We lived in a nice village south of Barcelona called Castedelfels and enjoyed the sun and beaches and the relatively safe and free lifestyle (compared to being in a big city like London).
What I most liked was that Spain has a family orientated atmosphere. Children are welcomed everywhere by everyone and nobody worries if they make a little too much noise or if they break a glass in a bar or restaurant. Everybody makes so much noise so it goes unnoticed.
Two years later I got divorced. I found myself alone to bring up four children with little Spanish skills. I decided to move to Vigo where I had some cousins. I felt more at home and thought it was a good place to start our lives over again.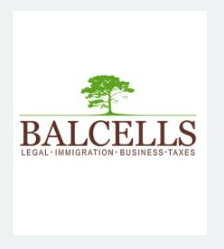 Need help with your immigration needs? Contact Marta at Balcells Group. She handles it all, whether it be a Spanish non-lucrative Visa, Golden Visa, Digital Nomad Visa, Work Visa etc…. More detail here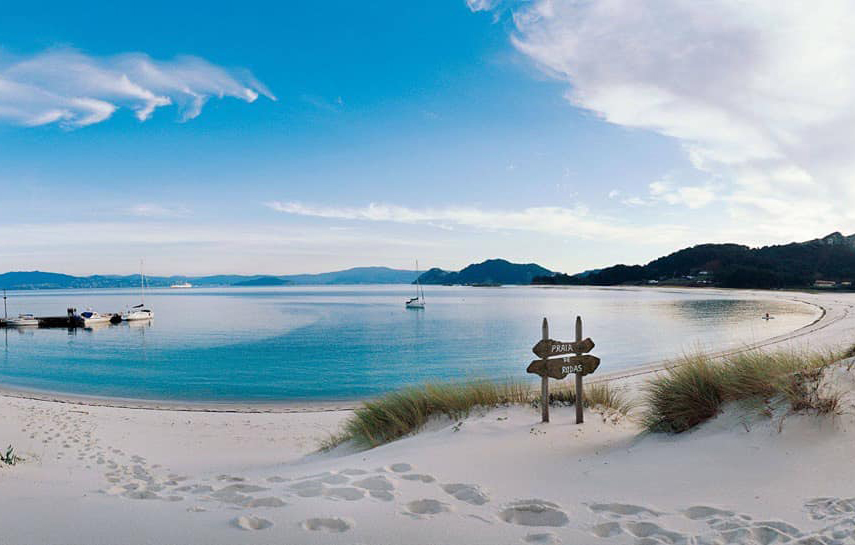 ---
---
What do you like about living in Galicia? (and what's the weather like? I always hear the north can be cold and wet)
Why Galicia? It's probably one of the most beautiful places on earth: Each province has its own identity but the Coastlines look almost tropical (although the clear blue waters of the sea are cooler in temperature). Inland there are breath taking views of mountains and rivers, vineyards and quaint villages.
With lots of children, holidays away can be challenging and expensive so the fact that we live here meant we could enjoy the holiday atmosphere nearly the whole year round. Beaches, water sports, hiking, grape picking, fiestas and ferias.
The Galicians live everyday in the moment : A coffee with friends/colleagues every day, weekends filled with exciting things to do whether it be eating out: Tapas, fresh seafood, octopus on wooden platters in the town square, going to ferias of fiestas with live music and rides, finding hidden coves or simply walking along the long stretch of sandy beaches, picnics in the woods and there's always family and friends get togethers to enjoy a churrasco (BBQ). There's always something to do!
The spring and summer days are long and warm, rarely too hot and evenings always fresh enough to sleep. Generally the temperatures are not too low even in the winter but when it rains, it doesn't stop. Having said that the sun is never far away even during the colder and wetter months and I've never experienced the grey days of London where you had to put the lights on during the day.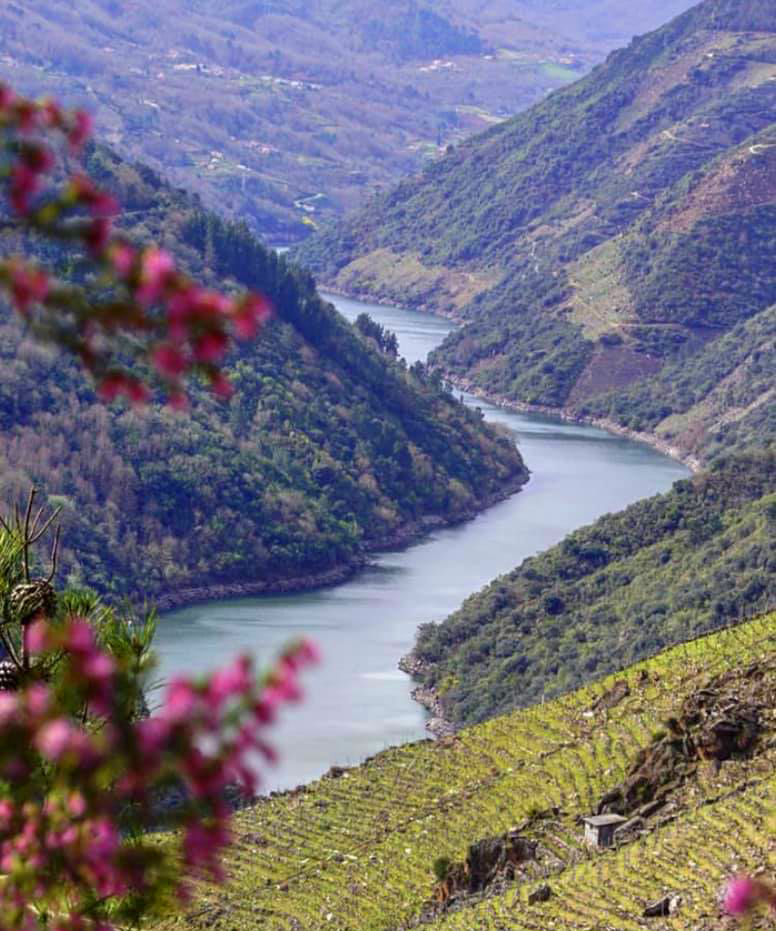 What do you dislike about living in Galicia?
The opportunities for further educations are limited and there are few job opportunities. High unemployment, low wages and lots of very unethical employers.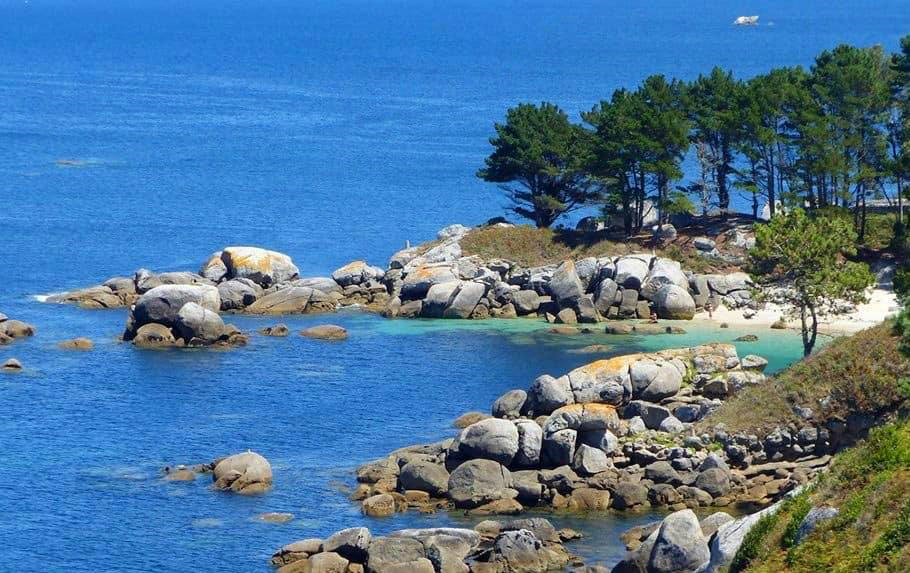 ---
---
The average expat might not consider Galicia as a place to live. What would you tell them to sell them on the region?
Galicia doesn't have a lot of tourism from the UK aside from the famous Camino de Santiago but it is a favourite destination of the Spanish to escape the extreme heat experienced in Madrid, Barcelona and the south. However, every expat that I know who has come here to live falls in love and never wants to leave, no matter where they come from. Whether from the US, Australia, Ireland, South Africa or the UK, there's great unity in the expat community and they find support and friendship following their life path here in Galicia.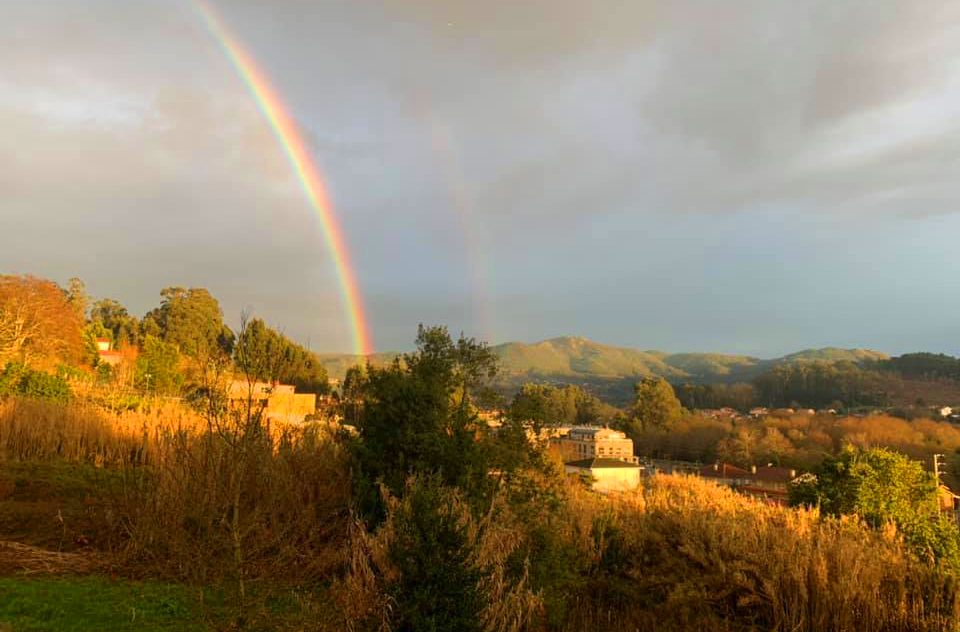 What's your daily life like in Galicia?
I myself found work as an English teacher and then as a form teacher at the British school. After eighteen years of that, I found "Age in Spain," where I started out as a volunteer and then became regional coordinator for the North of Spain. It is an organisation with a goal of helping the elderly and vulnerable as well as (more recently) residency for UK expats under the withdrawal agreement after Brexit.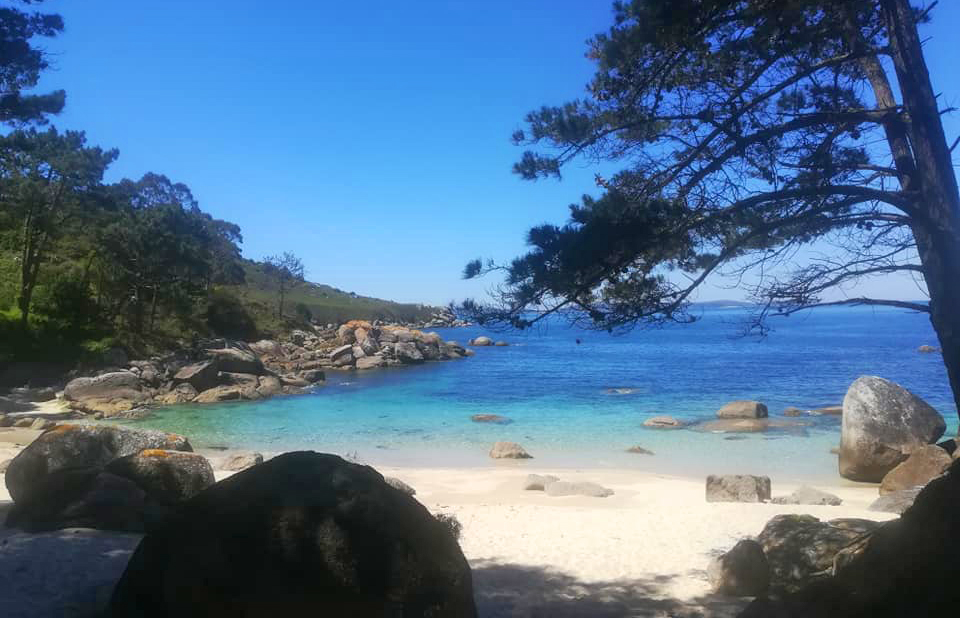 ---
---
Do you have any regrets at all? If you had to do it all over, would you change anything?
Regrets, I miss my language, the British sense of humor and politeness, fish and chips but mostly I miss my friends and family I left in the UK.
---
Many thanks to Caroline for telling us her story and for detailing the attractions of living in Galicia. It's a region we haven't been to yet but we now look forward to visiting.
A couple of things:
Caroline has a beautiful house to sell. Some of her kids have moved out and she's looking to downsize. Have a look at the Facebook page showing off her home.
Caroline works for Age in Spain. It is an organisation that supports older English-speaking people in Spain. At the moment Age in Spain is also funded by the UK Government to support British people of any age with the residency process in Spain.
Join Our Newsletter
If you haven't subscribed yet and want to get our posts sent to your email, just insert your email address below. It's free!