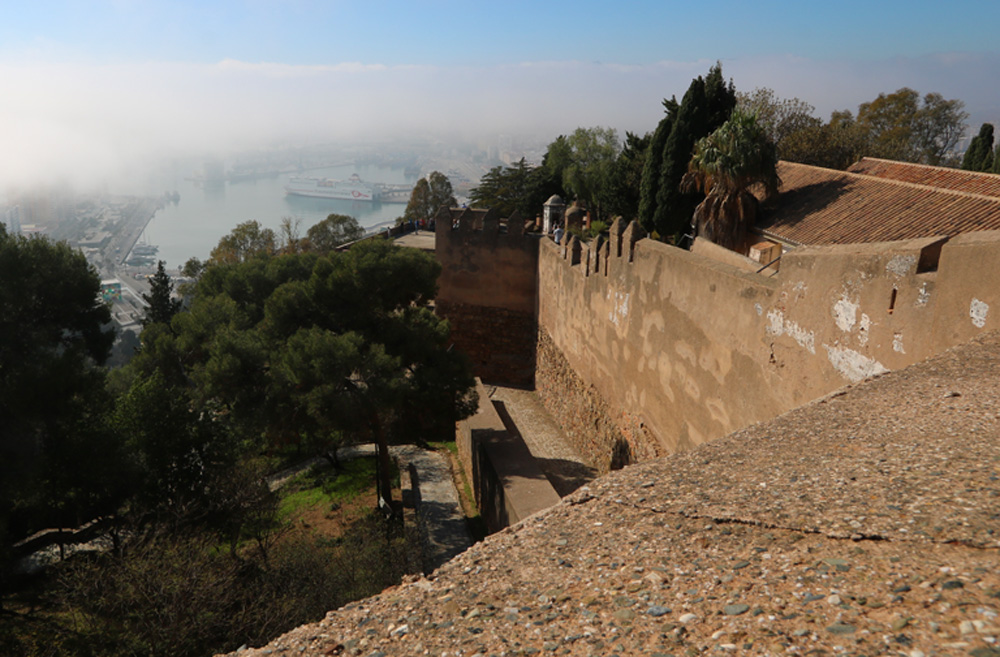 Castillo de Gibralfaro (Gibralfaro castle) was by far our highlight attraction in Malaga. I mentioned in a previous post that I found most of Malaga's attractions average by Spanish standards – but Castillo de Gibralfaro took my breath away.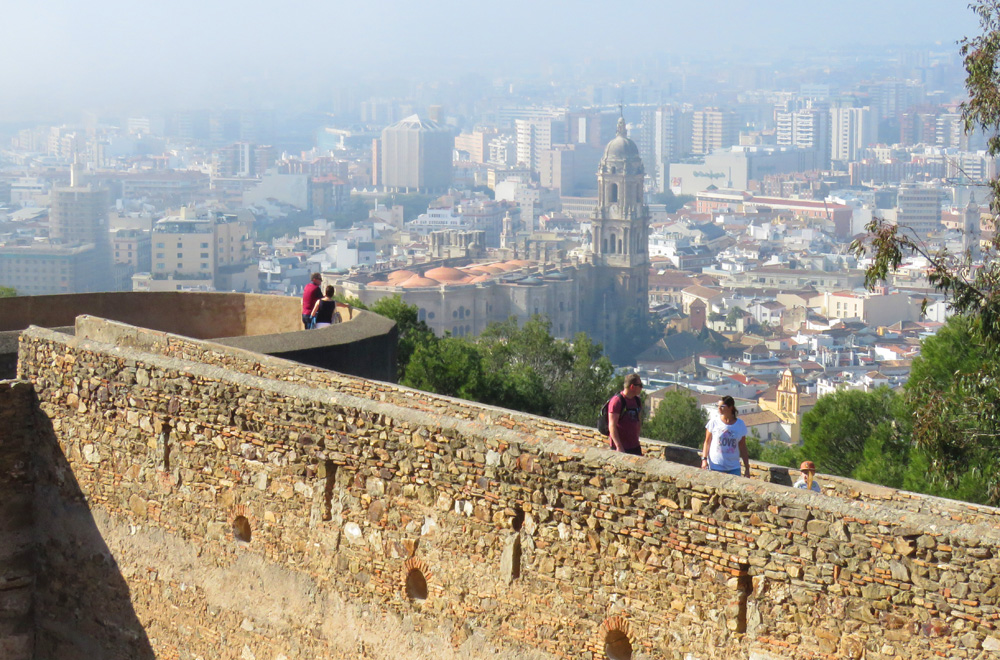 History of Castillo de Gibralfaro
The castle, located at the top of Gibralfaro hill, overlooks all of Malaga. Its goal, when it was built in 1340, was to protect the Alcazaba (the Moorish fortress and palace located at the foot of the hill in what is today the old town of Malaga).
---
---
The castle was for a time considered the most impregnable fortress on the Iberian peninsula with two lines of walls and eight towers. A double wall also ran down the hill to the Alcazaba, connecting the two fortresses.
During the reconquest of Spain by Catholic forces led by Ferdinand and Isabella, Castillo de Gibralfaro was under siege for 3 months during the summer of 1487. It was only because of hunger that the castle surrendered. Following the victory Ferdinand made the castle his residence while Isabella stayed in the town below.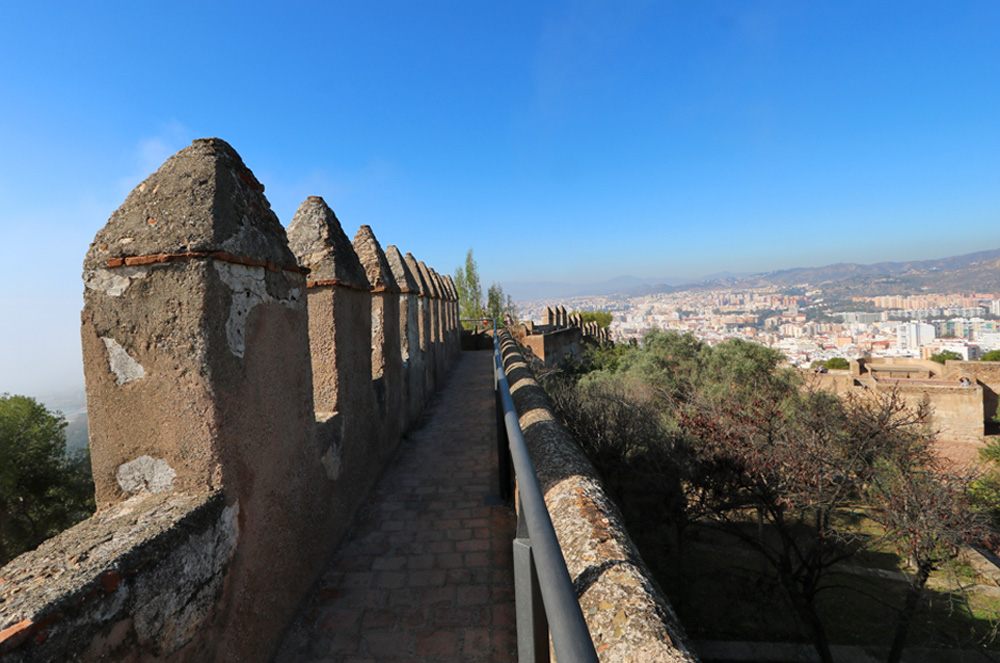 Why Castillo de Gibralfaro is worth Visiting
What makes Castillo de Gilbralfaro special are the ramparts. You can walk the outer perimeter of the castle and get spectacular views of Malaga and beyond. It reminds me somewhat of walking the walls in Dubrovnik (Croatia). On a clear day I'm told you can see the Strait of Gilbraltar and the Rif mountains in Morocco.
Also special is the walk up from the Alhameda Gardens. It's a quite steep but the views are great and you'll be walking through forests of pine trees, seemingly far from the city.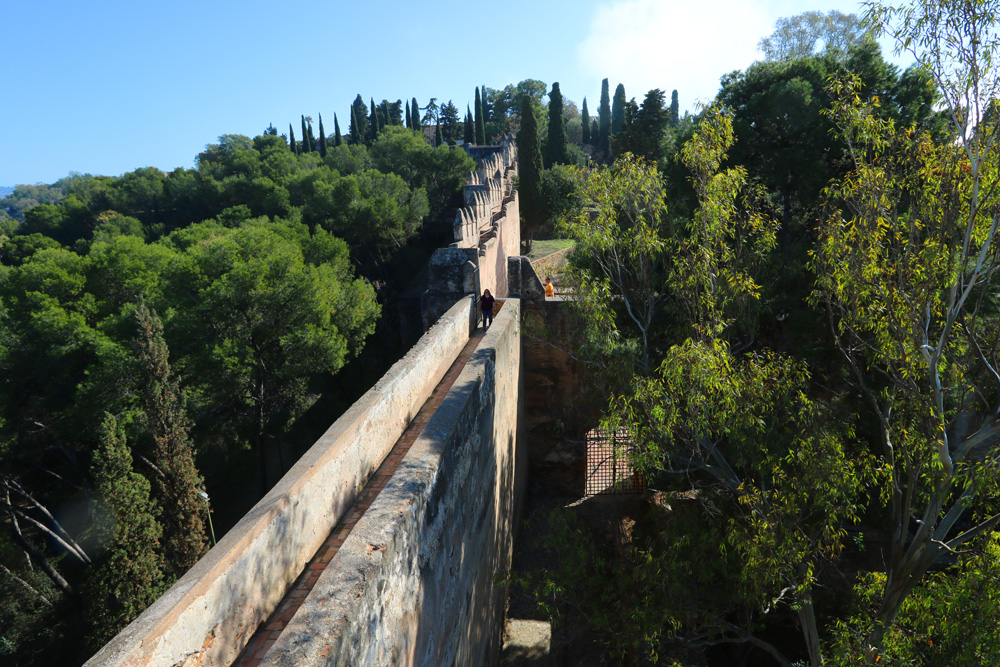 ---
---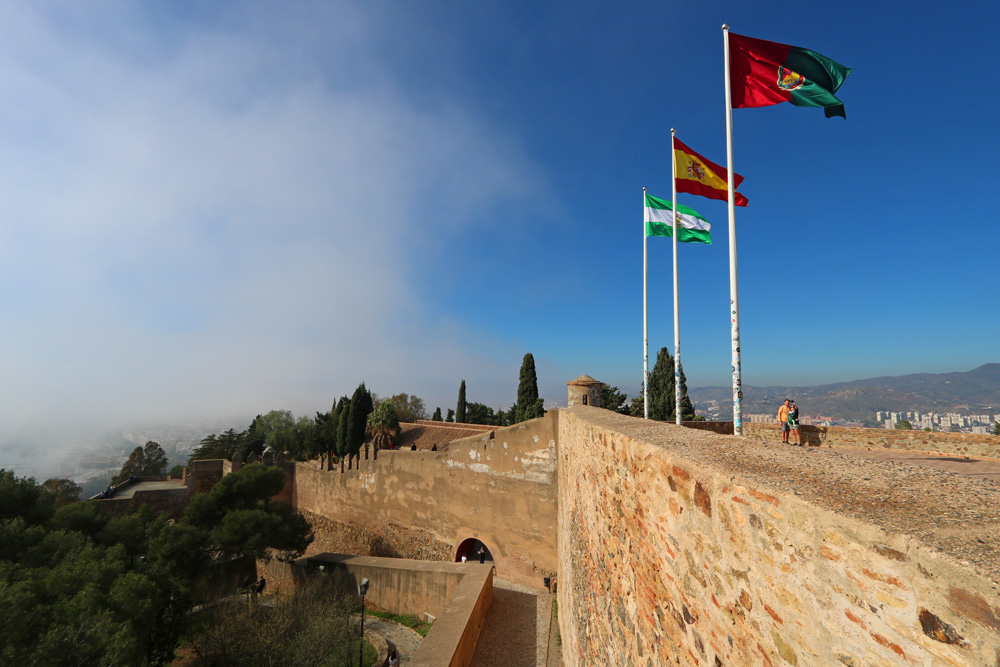 How to get to Castillo de Gibralfaro
There are 3 ways:
1) From the Alcabaza, walk up Paseo de Don Juan Temboury. This joins a path which leads up to the castle.
2) From the Alhameda Gardens, steps lead up and join the same path up to the castle.
3) You can take a taxi up to the Castle (cost approx.6 Euros)
Accommodation at the Castle
The beautiful Parador de Málaga Gibralfaro is located right next to the entrance of the Castle. A special location with incredible views of the city.
---
---
Join Our Newsletter
If you haven't subscribed yet and want to get our posts sent to your email, just insert your email address below. It's free!