Cloe Chardonnay Review
13.90 Euros, a 7/10 for us.
Cloe was our first Spanish Chardonnay.
Cloe is produced by Doña Felisa Cellars, located near the town of Ronda in Malaga province, an area known as "Chinchilla" (which dates back to the Romans in terms of wine production).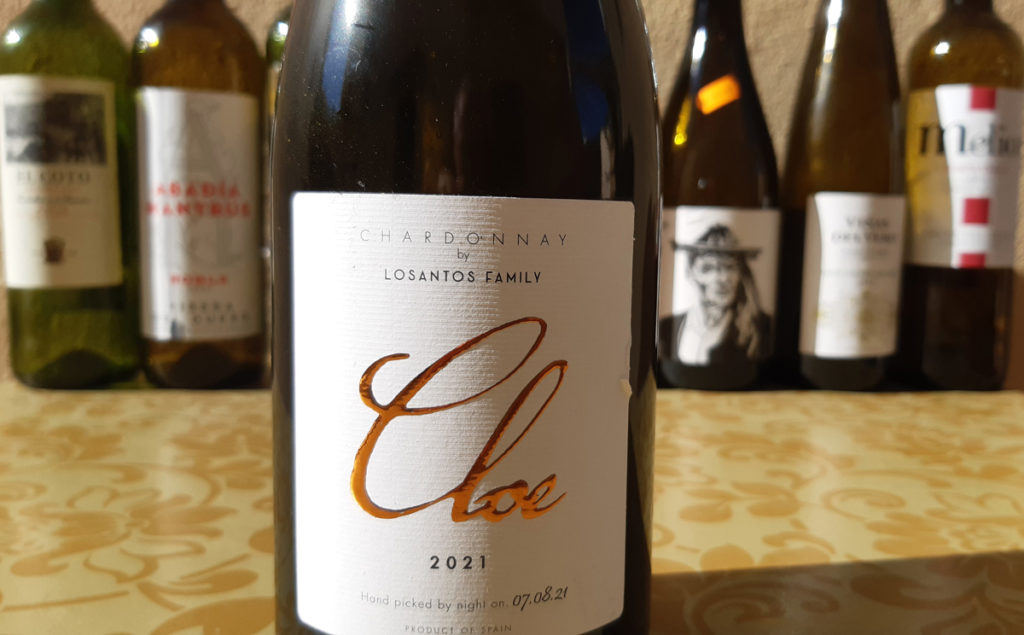 Description: Cloe is fruity, sweet – and lighter and more flowery than most Chardonnays I've had. That surprised me because most Chardonnays have a bit more body and character (something I really appreciate in a Chardonnay). So this wasn't the typical Chardonnay that I like. BUT…this would be the perfect kind of Chardonnay to have, well-chilled, on a hot summer day in Spain. It could go with food but can just as easily be drunk by itself (I actually think it might be best appreciated by itself).
Value: 13.90 Euros/bottle is quite expensive for a white. Is a bottle of Chardonnay worth that? Not in my opinion…
On a lighter note: Lissette and I both agree that "Cloe Chardonnay" would make for a great pornstar name.
For a different opinion, see the Vivino review