Getting Your Spanish Residency Card
I've previously written about getting a Spanish non-lucrative residence Visa. The application is done from your home country and is officially the 1st step in obtaining your Spanish Residency Card. The Visa that your local consulate puts in your passport is only good for 90 days from your stated arrival date in Spain and it provisionally approves you for Spanish residency.
The 2nd step takes place in Spain and requires that you make an appointment at an Oficina de Extranjeria (Foreigner's Office) in the town/city that you will be living in OR anywhere else in the province. I call this a TIE appointment because it is where you'll be applying for your Spanish Residency Card (or Tarjeta de Identidad de Extranjero). The appointment should be made within 30 days of you arriving in Spain. There you'll be submitting paperwork and getting your fingerprints taken. The appointment doesn't take long (maybe 10 minutes). That card will be your residency permit during your time in Spain and concludes the Visa process. You'll by then be very relieved to not have to worry about any more paperwork for a while…
---
A good question received from a reader: "How were you able to secure a lease without a TIE? I was under the impression that you need one to procure a lease, open a bank account, etc"
It's the NIE (the Foreigner Identification Number) that is essential to procuring a lease, opening a bank account etc. The TIE is the "Foreigner Identity Card", it is the identification document that you'll present and it has the NIE number stamped on it as well as the expiry date.
---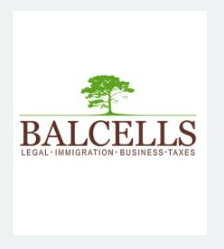 Need help with your immigration needs? Contact Marta at Balcells Group. She handles it all, whether it be a Spanish non-lucrative Visa, Golden Visa, Digital Nomad Visa, Work Visa etc…. More detail here
How to Get your Spanish Residency Card


1. Register for the padrón in your municipality
One of the things they'll ask you when you go to your TIE appointment is your padrón. The padrón (or empadronamiento) refers to the legal requirement to present yourself to the local government in your municipality to register. Usually you'll have to go to City Hall where they'll ask you for a lease, your passport, and you'll have to fill out a form. You'll then get a certificate (a certificado de empadronamiento) from the local government (in our case Nerja) which you can bring to your TIE appointment.
If you can't, for some reason, get your padrón, then bring a copy of your lease to the TIE appointment. Our TIE appointment was on November 5th and we had just signed our lease on November 1st. Because of a weekend and holidays, we didn't have time to get our padrón. No big deal, the lease was fine.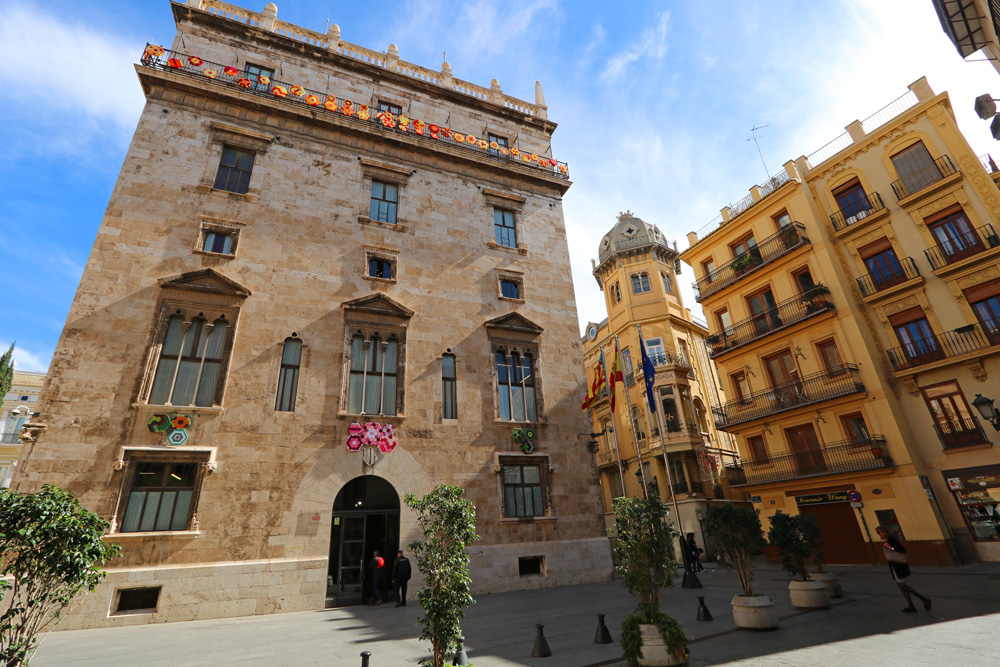 ---
---
2. Making your TIE appointment on the government website
As mentioned you are supposed to make your appointment within 30 days of arriving in Spain. To do it you go to the government website.
Go to the Government website (click on "translate this page" at the top in your browser if your Spanish is not so good) and follow these steps:
1. Select your province from the drop-down list. In our case, Nerja is in the province of Malaga.
2. On the next page, you need to choose the type of appointment. Choose "CNP – TOMA DE HUELLAS (EXPEDICIÓN DE TARJETA) Y RENOVACIÓN DE TARJETA DE LARGA DURACIÓN" which is at the very bottom of the dropdown menu. This is translated as "Taking of fingerprints (expediting of card) and renewal of long duration card."
3. The next page will tell you all the documents you require for this type of appointment. I'll cover that soon. For now just click "Entrar" (Enter).
4. You get to a page where you have to enter your personal information. Start with the NIE number which is on the visa in your passport. Then your name (by the way "appellidos" means "last name"), and your country of nationality. Leave the last field (Fecha de Caducidad de su tarjeta) blank.
5. Then get to a page where you can choose an appointment location, time, and date.
That's it.
---
---
3. Documents required for your TIE appointment
The documents required for your TIE appointment are easy. I got it all done in a couple of hours. Remember the forms are individual so you have to go through the steps below for all the people in the family you are applying for.
1. Your passport containing your Visa (which contains your NIE number. This number will be on your card when you finish the process)

2. Three European sized passport photos (which are smaller than North American sized photos).

3. A copy of your appointment email

4. Carta de Resolucion. Go to the government website. Fill in your NIE number, the date you had your appointment at the consulate at home (ie. your appointment date), and your date of birth. It'll bring you to a page that says "Información sobre el estado del expediente de extranjería." You'll see all the information come up on you including "Resuelto – Favorable" (Result – Favorable) which indicates you were awarded a visa. You should print 2 copies of this page.

5. A paid M790 Codigo 012 Form. You have to pay the Police station for the TIE appointment. Start by going to their website.

– Click "Rellenar formulario y descargar" (Fill out form and download).
– Fill out fields in the Identificación section.
– Under the Autoliquidación section, the only thing you should do is click the following option: "TIE que documenta la primera concesión de la autorización de residencia temporal, de estancia o para trabajadores transfronterizos" (English "TIE documenting the first granting of the authorization of temporary residence, stay or for cross-border workers")
– Under the Declarante section, indicate the city you live in under Localidad
– In the Ingreso section, you'll see the a Euro amount automatically show up when you had chosen the option in the Autoliquidación section (the amount was 15.76 Euro for us in November of 2020). Choose "en efectivo" if you want to pay this in cash.
– You're done. Complete the captcha and click "Descargar impreso rellenado" to download a PDF of your form.
– Important. Once you've done that, print out your form and bring it to the bank. There you'll pay the fee. They'll stamp the form. That's what you're going to present when you go to your TIE appointment.
6. Fill out form EX-17
You'll find the form here. Remember that each member of the family needs to fill it out. You can actually fill out the online form that I linked and then just download it to your computer.
Fill out section 1 (your personal information), section 3 (your contact information), and section 4. In section 4 check "Tarjeta Inicial" in section 4.1, and "Residencia temporal no lucrativa" in section 4.2. Sign, date, and put in the city you are living in in Spain.
---
---
4. Go to your appointment
We went to the appointment and gave the lady all the above. She looked through it. Asked both of us about the padrón which we didn't have. We pointed out the lease and she was fine with that. She took fingerprints of the index fingers of both hands.
Then she printed out a letter indicating that we are legal residents of the country. The letter will suffice until you receive your residency card.
She told us to make an appointment to pick up the cards in 40 days*. That's it. The appointment took 10 minutes and was very simple.
*To do this, go back to the government website. This time, choose RECOGIDA DE TARJETA DE IDENTIDAD DE EXTRANJERO (TIE). Make your appointment at the same police station that you have your TIE appointment at. We had no issues.
So that's it. Really, it's a pretty easy process.
Note: If you want to make the process even easier, hire a lawyer (like Marta at Balcells Group) to do the paperwork and arrange your appointment.
Join Our Newsletter
If you haven't subscribed yet and want to get our posts sent to your email, just insert your email address below. It's free!