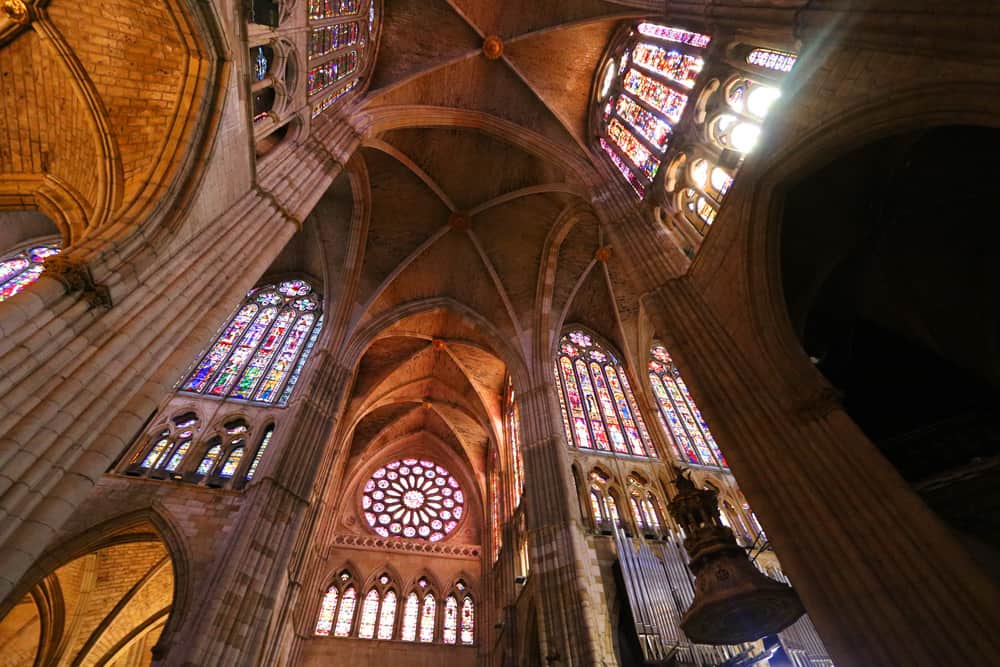 León Cathedral and its incredible Stained glass
León Cathedral (officially Santa María de León Cathedral) is considered one of the Top 10 Cathedrals in Spain. It's a French-inspired Gothic Cathedral built (between 1205 and 1301) over ancient Roman baths.
What León Cathedral is really famous for is its incredible stained glass windows. The windows cover approximately 1,800 meters of surface, most of it still original to when the Cathedral was first constructed. Because of this, León Cathedral is nicknamed the "House of Light".
It's the most incredible stained glass windows we've ever seen.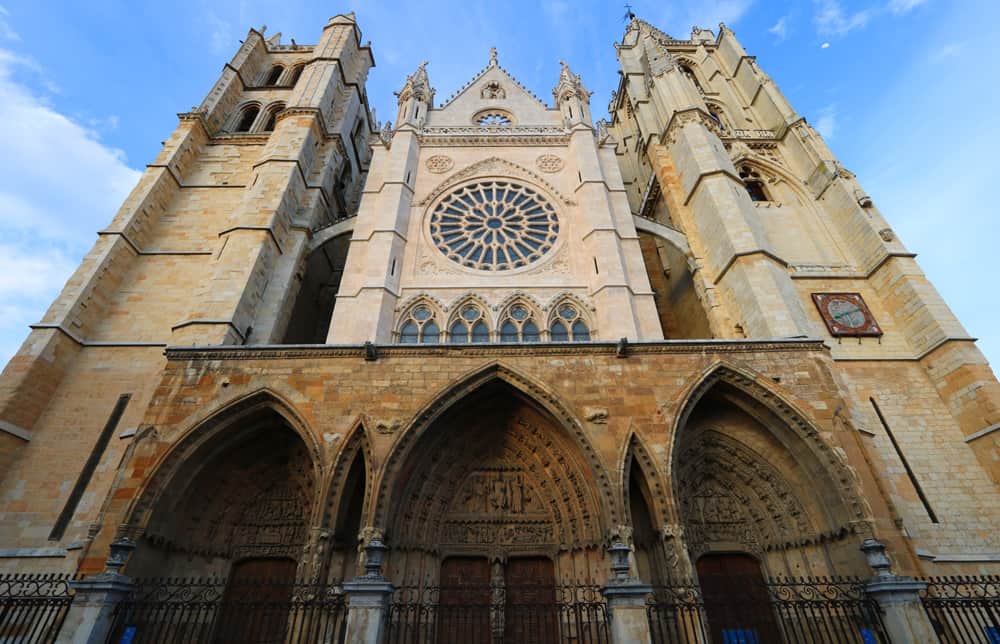 Leon Cathedral is also one of the three most important cathedrals, along with that of Burgos and Santiago de Compostela, on The Way of Saint James (El Camino de Santiago in Spanish). Like the Burgos Cathedral, it is inspired by the Cathedral in Reims (France).
---
---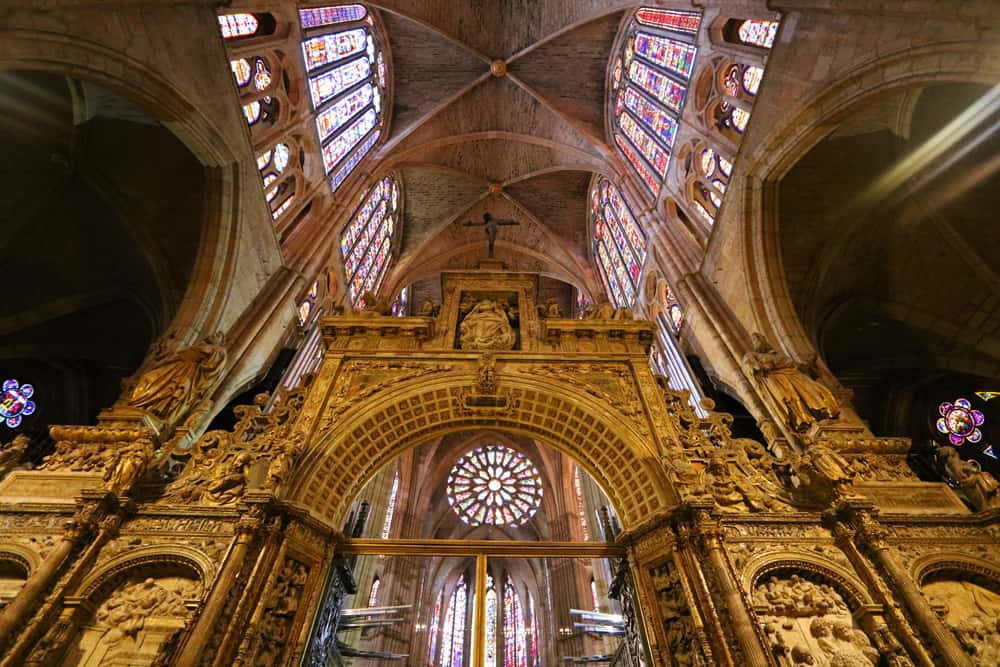 ---
---
Brief History
The Cathedral was built on the site of the royal palace of the King of León, Ordoño II. After reconquering León from the Arabs in 917, he gave up his residence as a show of gratitude to God and paved the way for a Cathedral to be built here. First a temple (where Ordoño II was buried when he died in 924) it was expanded into a Cathedral under the orders of Doña Urraca, daughter of Fernando I. The Cathedral was consecrated November 10th of 1073. The stained glass in the Cathedral is from the 13th through to the 20th century.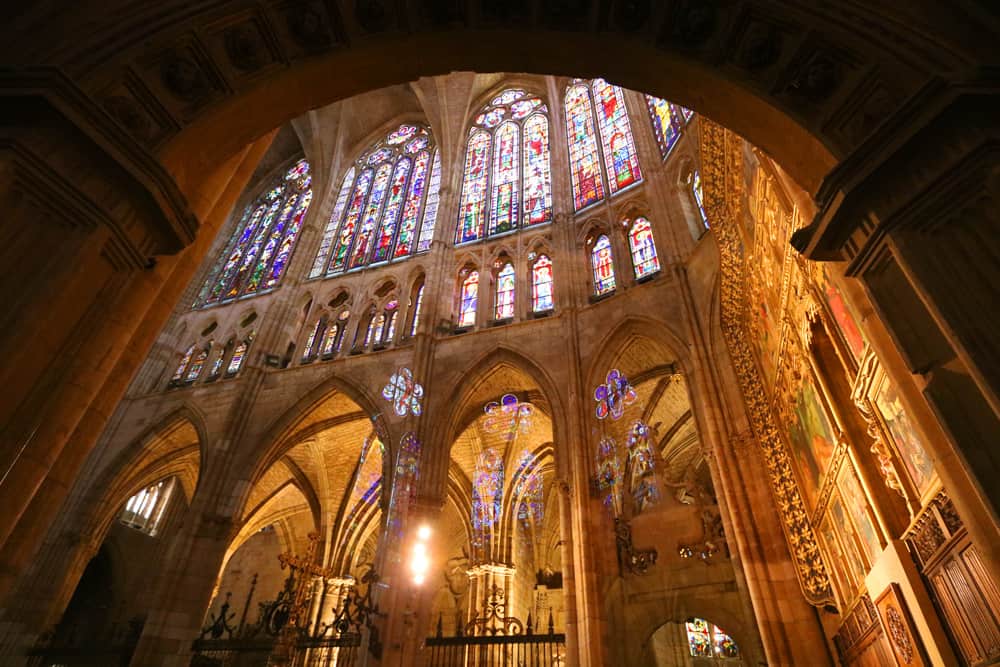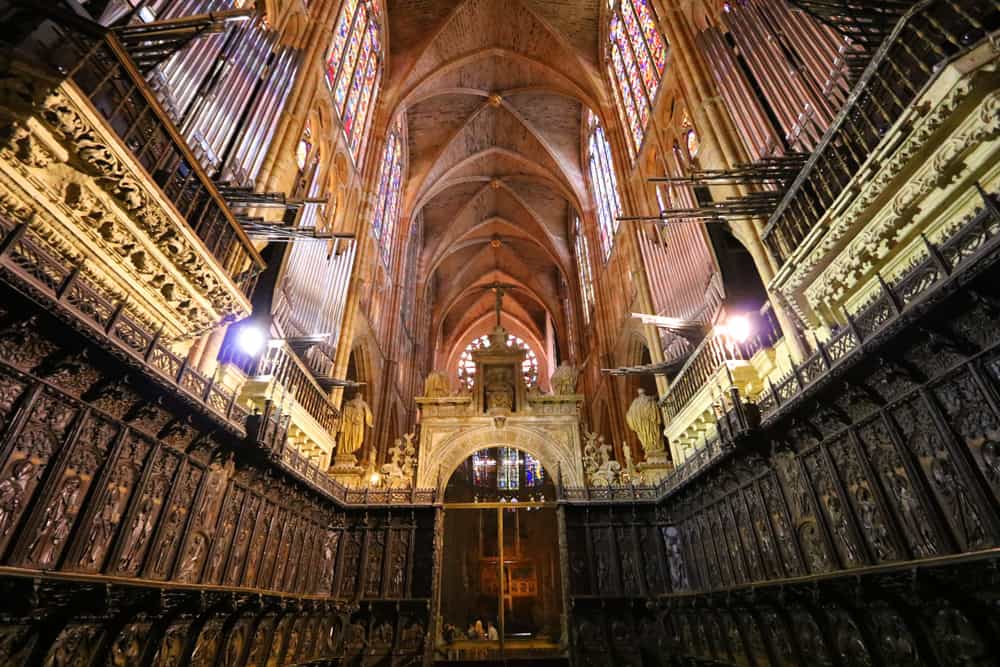 ---
---
Below: Some of the chapels behind the main altar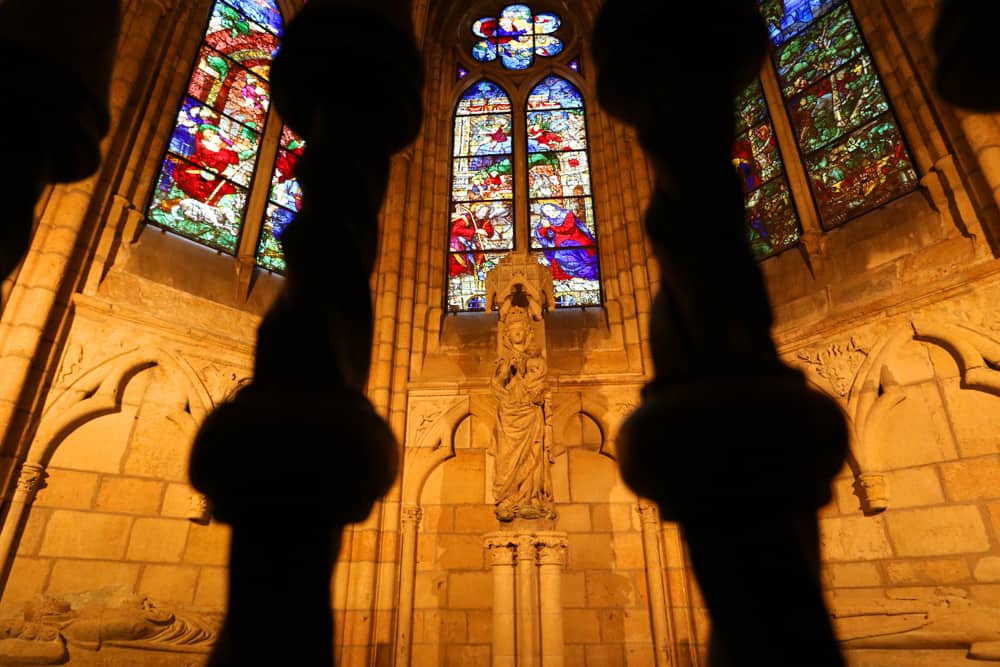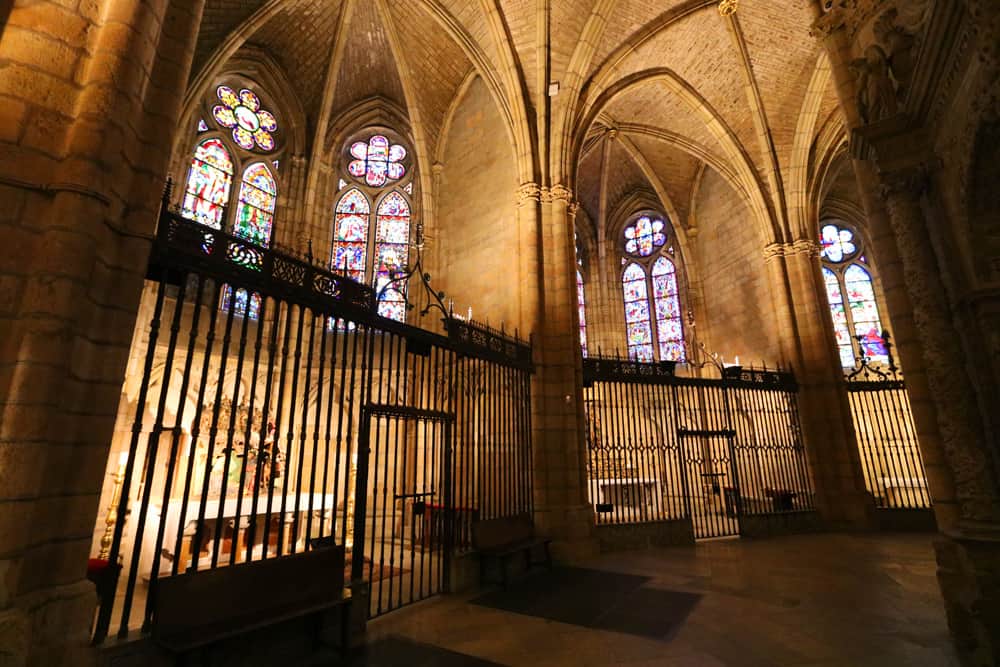 ---
---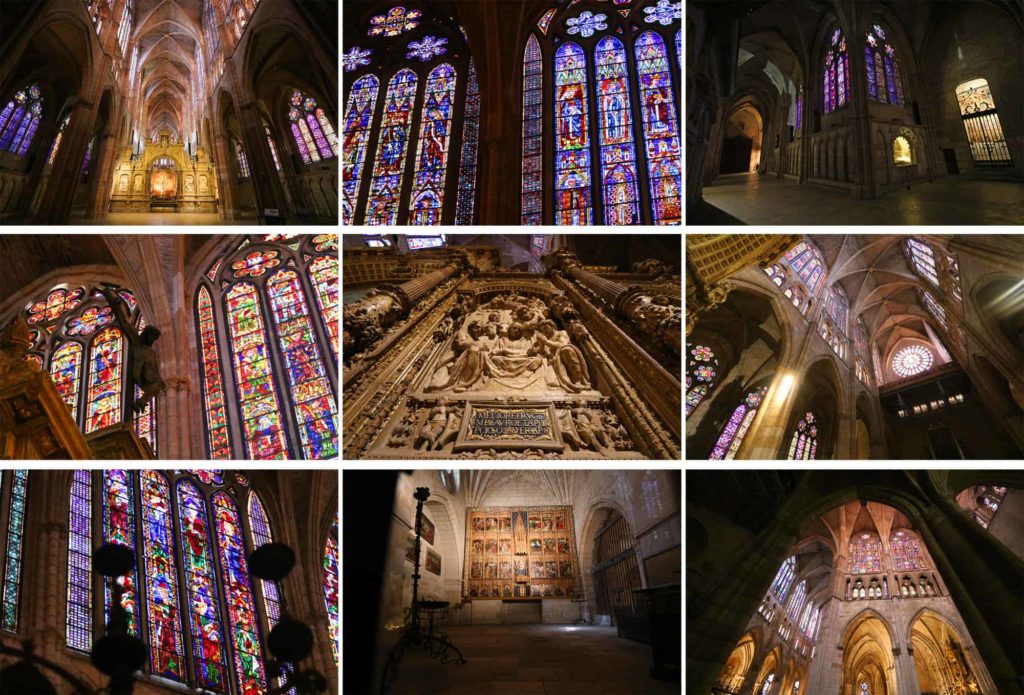 As you can see, León Cathedral is quite spectacular and worth a visit.
Official website with hours and prices.
Join Our Newsletter
If you haven't subscribed yet and want to get our posts sent to your email, just insert your email address below. It's free!