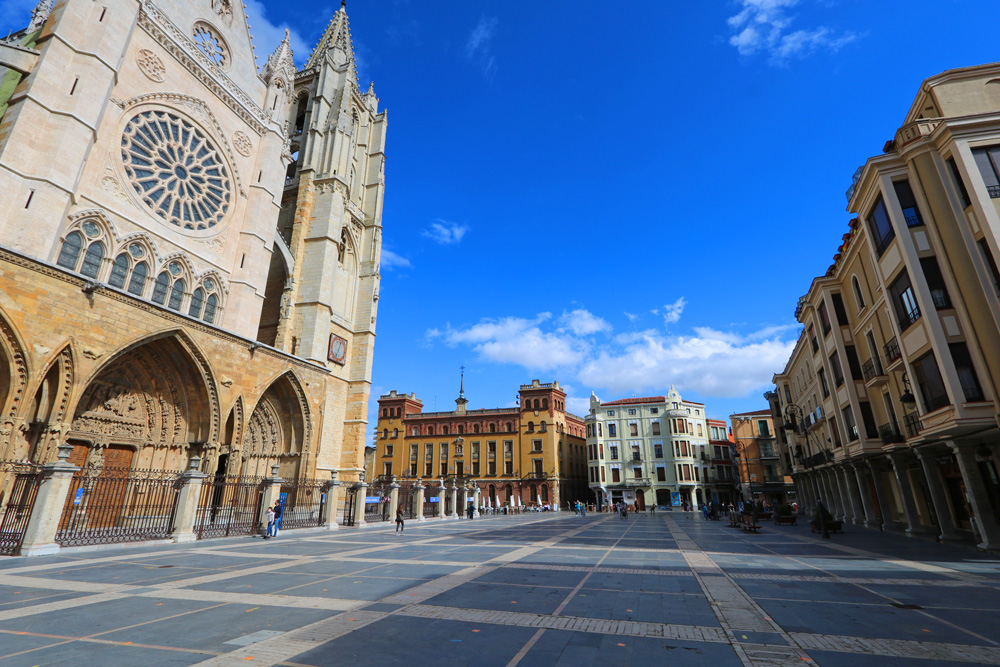 Highlights of a self-guided walking tour of León (Spain)
We were supposed to be in León a week but ended up being almost 4 months in this beautiful Northern city (thanks to Covid).
We did a lot of walking during that time. León is not a big place so we got to know the city intimately. We weren't happy to be stuck somewhere but if there was a place to get locked down León was pretty much ideal. We ended up loving the city.
So, how long to spend in León if visiting? I would say 3 days would be great if you really wanted to explore, relax, and spend time eating and drinking in its many bars and restaurants. But if you're in a rush, you can still easily see all the highlights of the city in 1 day. As I say, León is not a big place.
---
---
---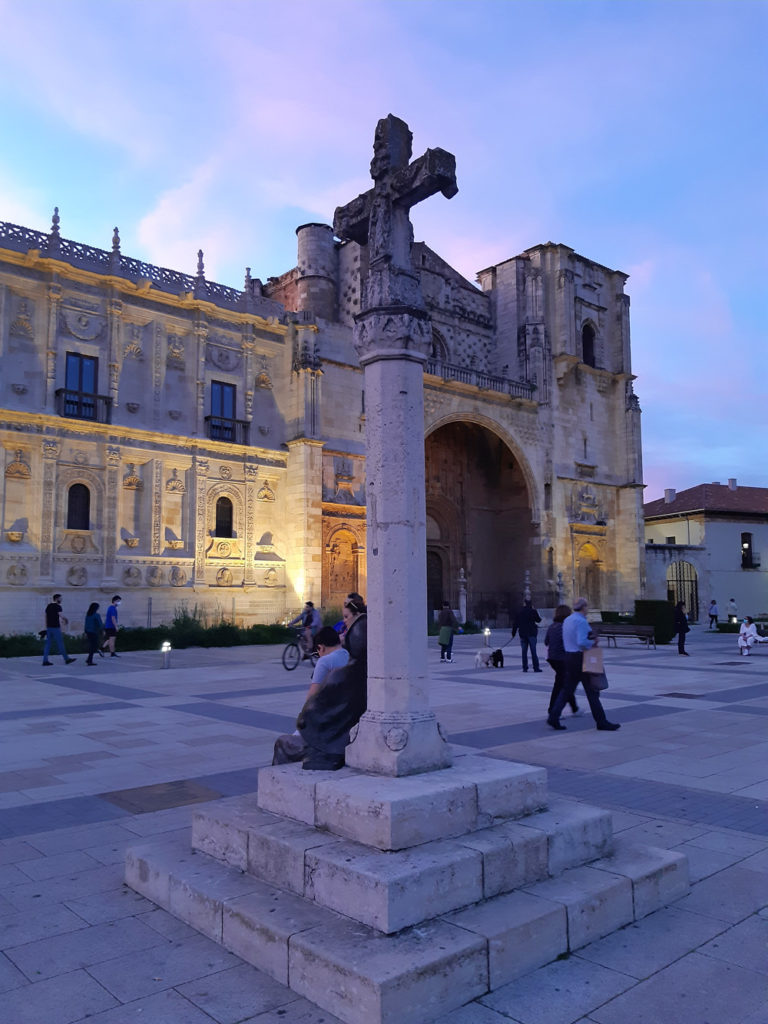 A bit of History
First a Roman city, it was held by the Goths in the 6th and 7th centuries. León fell to the Moors in 715 during the Moorish conquest of the Iberian peninsula. That lasted until 850 when, during the reconquesta, Catholic forces retook the city. Alfonso III of León and García I of León made León the capital of the Kingdom of León and the most important of the Christian cities in Iberia.
After being destroyed by Muslim forces in 987, the city was rebuilt by Alfonso V (who would be King of León from 999 to 1028). León during this time became a popular stop for pilgrims on the way to Santiago de Compostela. This is still the case today.
---
Highlights of a self-guided walking tour of León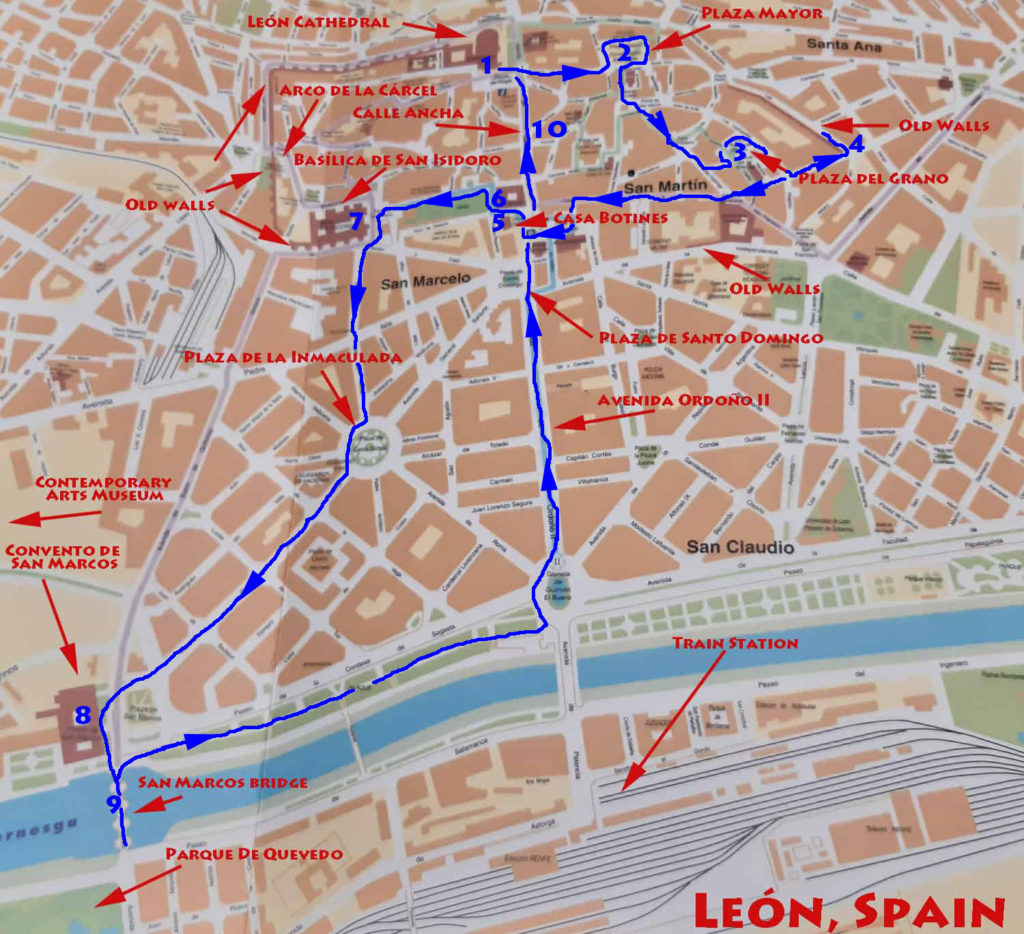 The self-guided walking tour above is aimed for those with limited time. It covers the highlights of the city as well as a few spots that don't fall on that list but that you really should see.
Note: many of these photos were taken during lockdown. It's why León seems so quiet. Normally it is a bustling place that's very popular for all its bars and restaurants.
1. León Cathedral
It's the highlight attraction in León and one of Spain's most beautiful Cathedrals. It is nicknamed the "House of Light" because of its incredible stained Glass. A detailed post here on León Cathedral. If there is one place that you should pay to enter in León it HAS to be the Cathedral.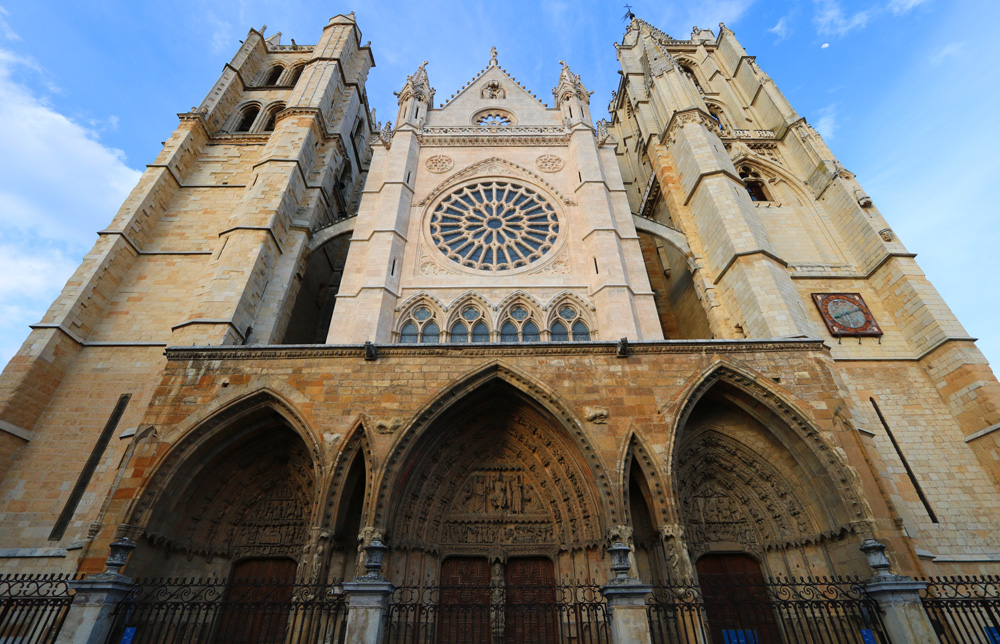 ---
---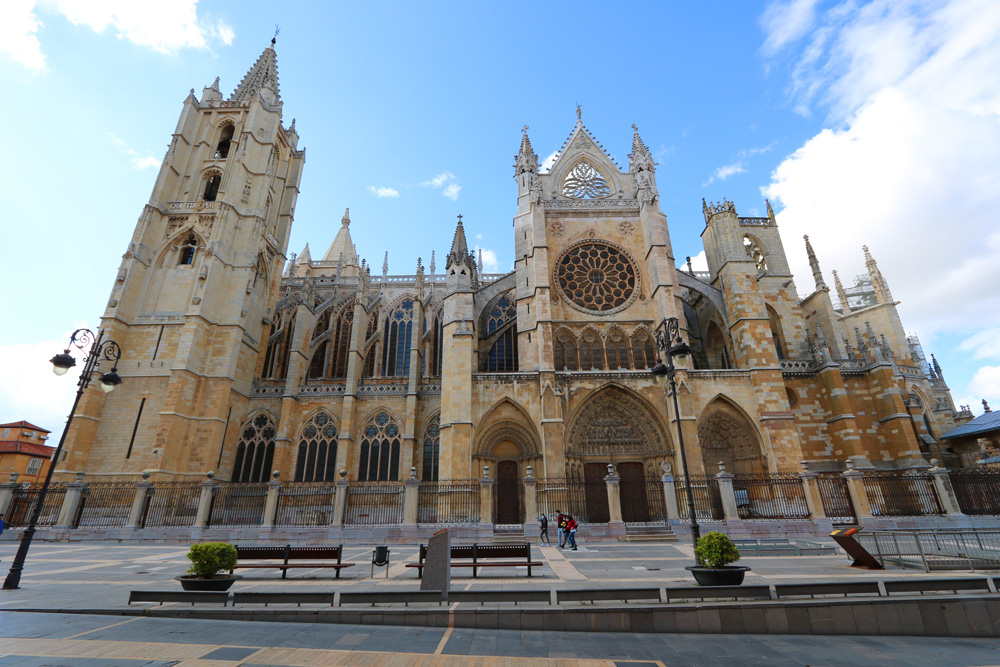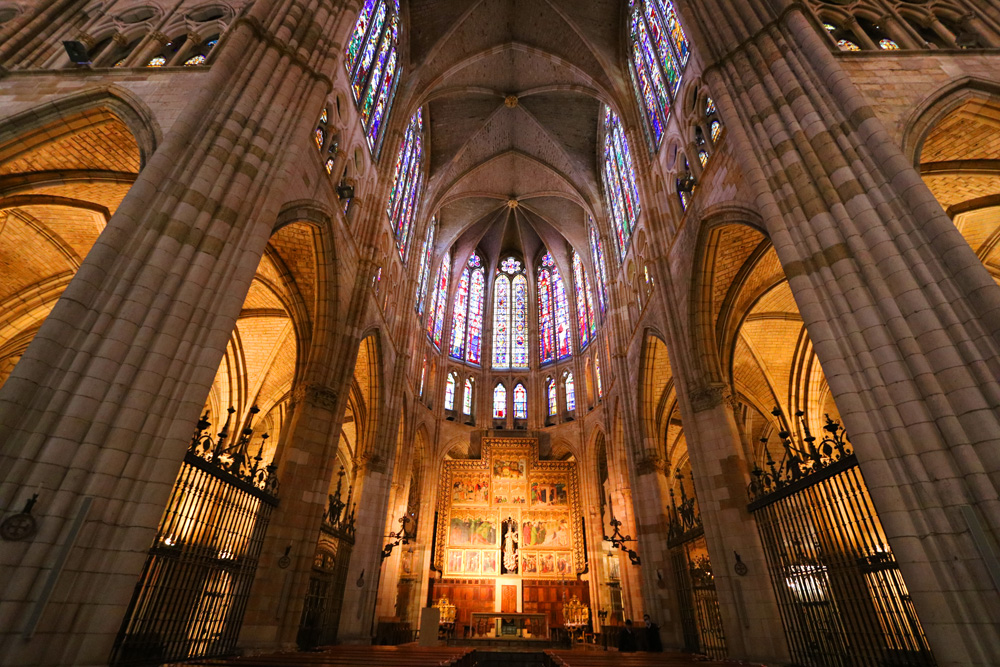 The Cathedral is huge and between the inside and wandering around the outside you can easily spend an hour here alone.
2. Plaza Mayor de León
A few minutes from the Cathedral is one of the oldest town squares in Spain (Plaza Mayor translates to "Main Square"). This square is full of arcades, bars and restaurants. It was the commercial heart of the city in the Middle Ages and there is still a farmer's market in the square every Saturday and Wednesday.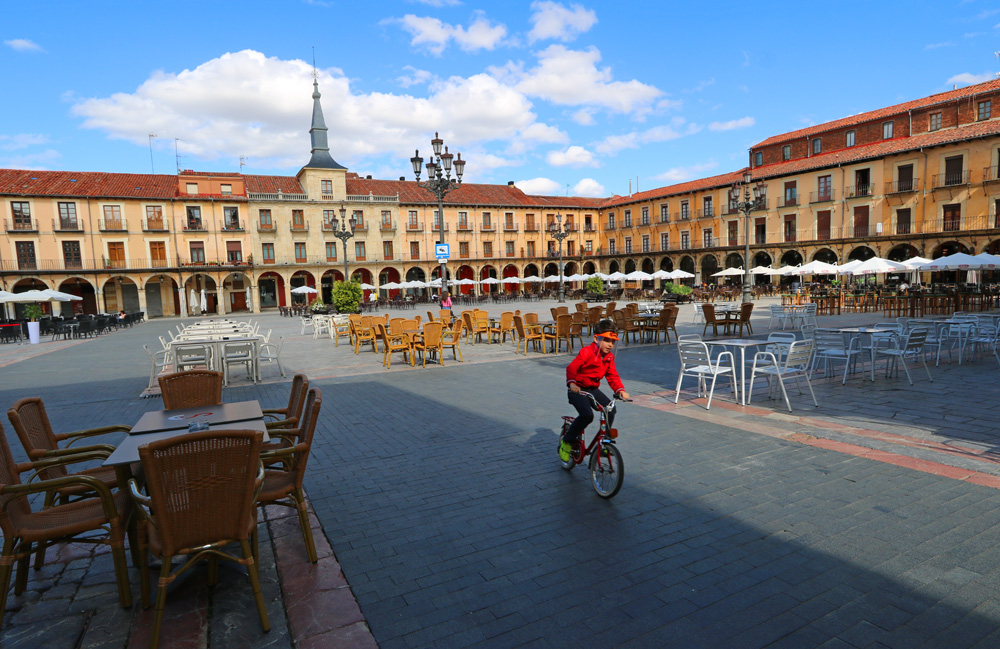 The most beautiful building on the square is the Consistory Building (also called the Mirador building). Although sometimes called the Old Town Hall that title isn't actually accurate as the only official purpose the building has is as a balcony for official city festivities.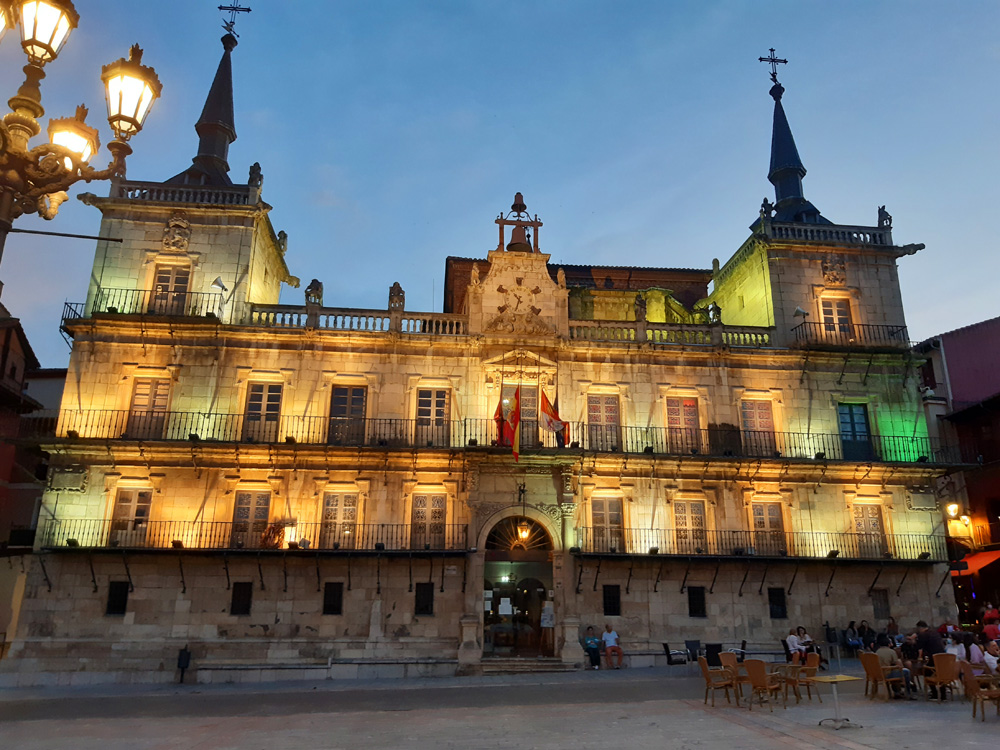 Walking through the Barrio Humedo…
This is the picturesque old area of León, full of atmospheric little streets lined with restaurants and bars. In normal times, this area is very popular for both locals and visitors.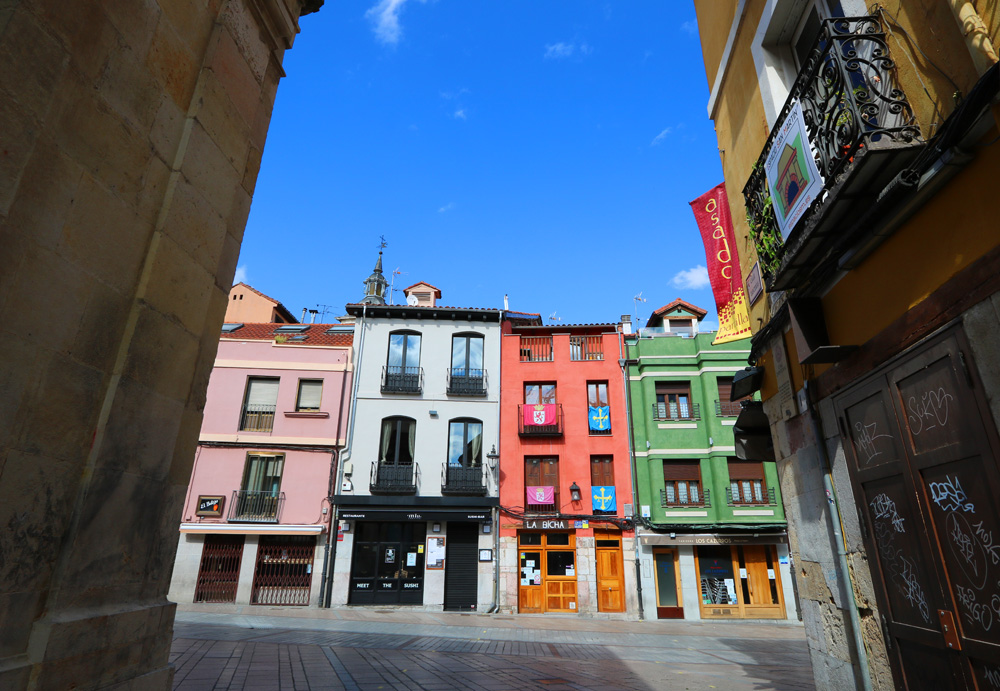 3. Plaza del Grano
The former grain market, this plaza is one of our favorite spots in León. It dates back to 1789 and is atmospheric with its cobblestones, arcaded houses, fountain, and for it's small church (Iglesia de Nuestra Señora del Mercado). It's a great place to go for drinks and tapas.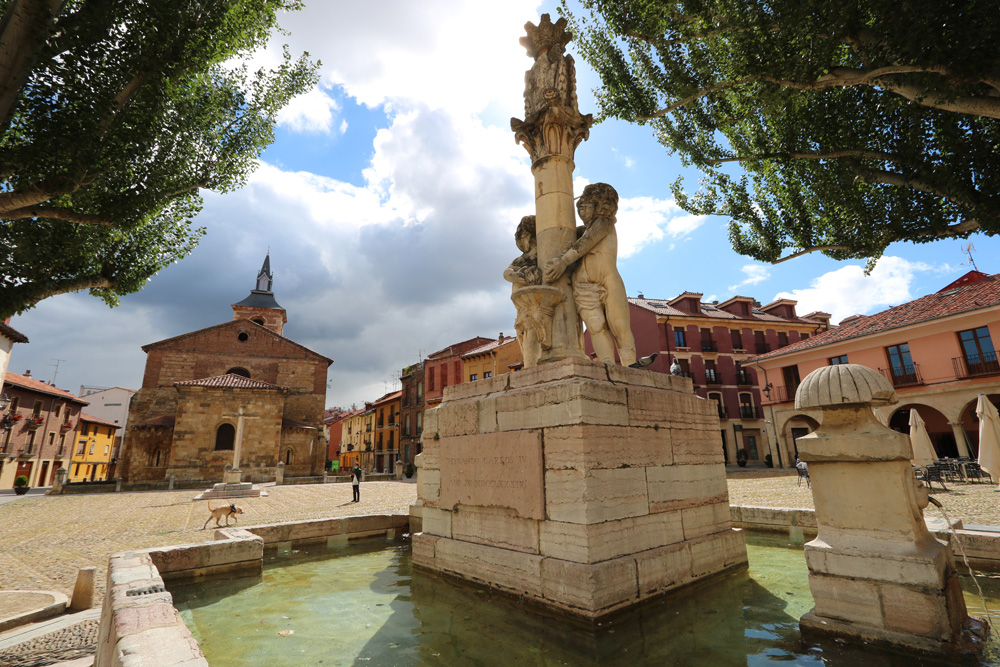 ---
---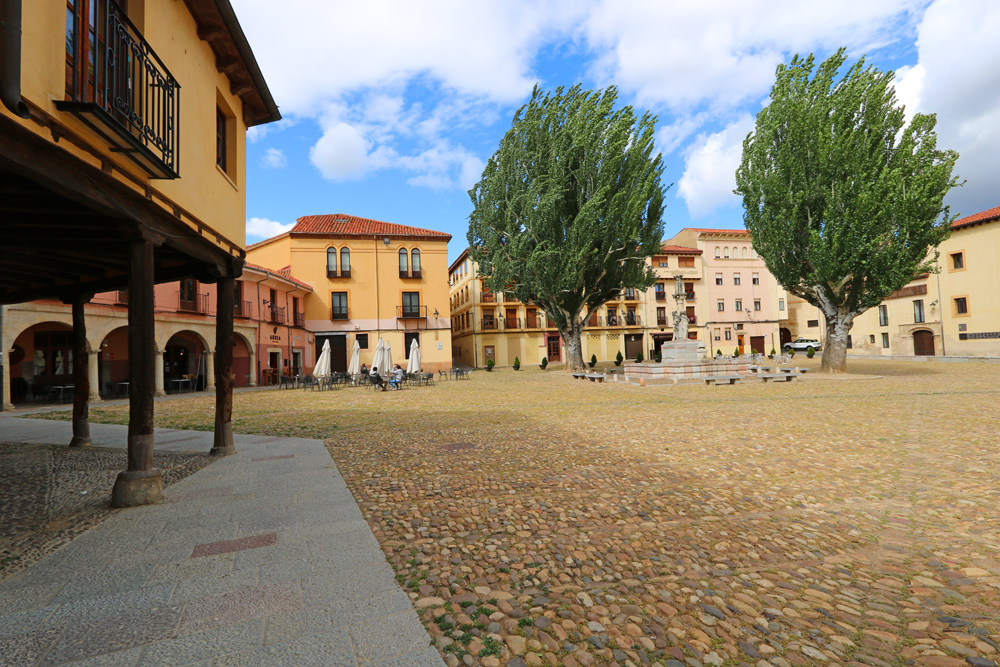 4. Roman & Medieval Stone Walls
There are different places to see the stone walls that used to surround and protect the city. One of our favorites was this spot, a few minutes down the street from Iglesia de Nuestra Señora del Mercado.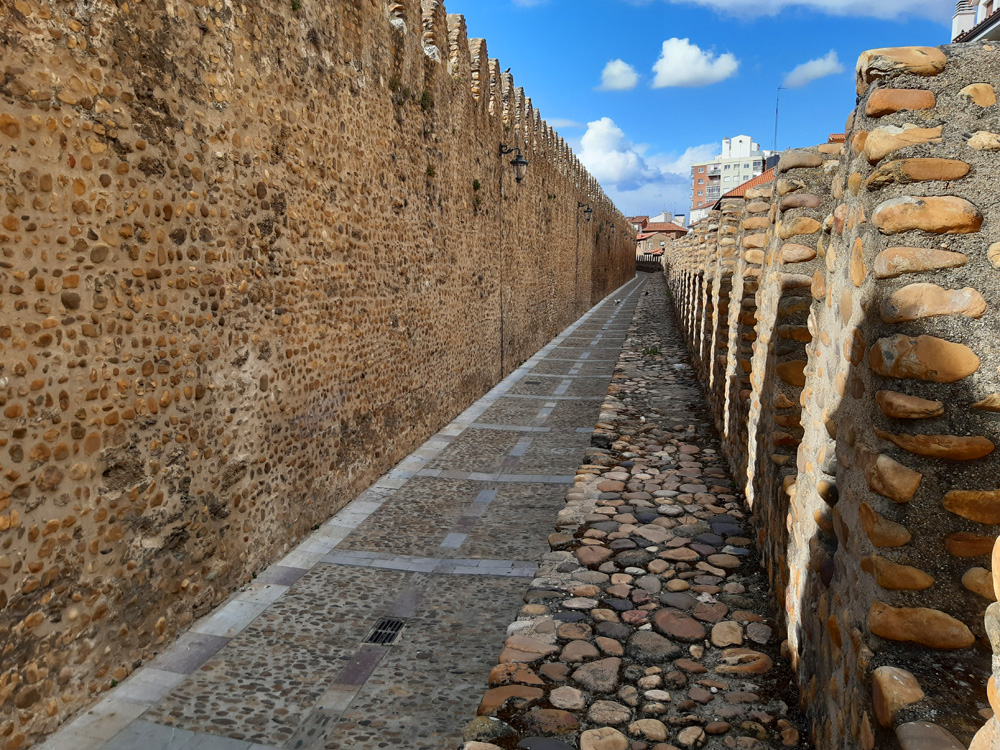 Next to San Isidoro church (soon to be covered) you'll see even older walls, some dating from the 3rd century during the time of the Romans.
5 & 6. Casa Botines & Palacio De Los Guzmanes
Along the main pedestrian street (Calle Ancha) that cuts through old León, you'll find some beautiful buildings and squares. Casa Botines is famous. It was built by Antoni Gaudi in neo-Gothic style in the late 1800's. For a while it served as a bank, today it is a museum dedicated to Gaudi.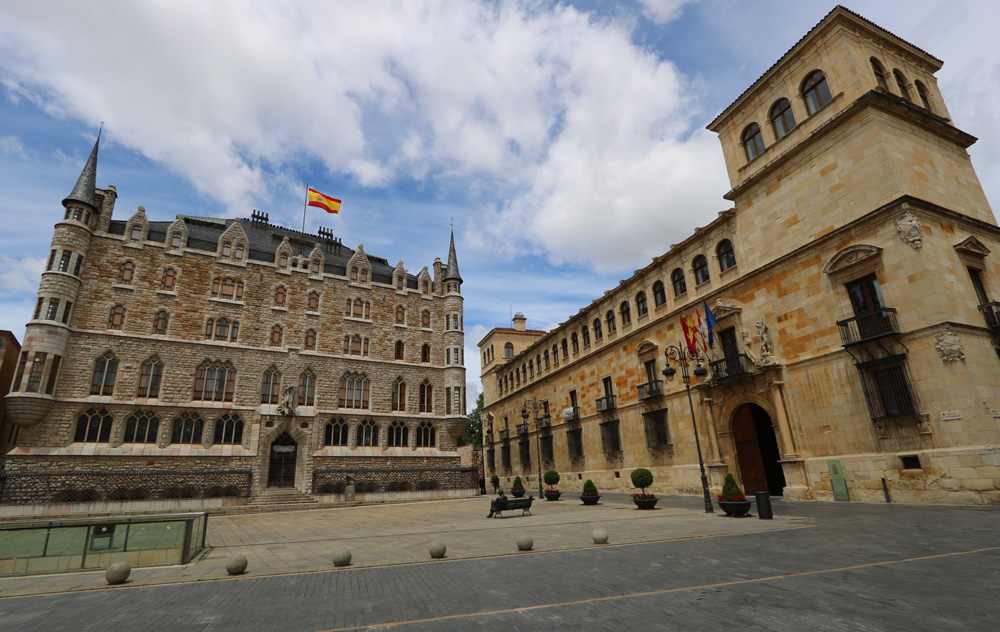 Right next to Casa Botines is Palacio De Los Guzmanes which is the seat of the provincial government of León. But you can visit the building, I am told it is very beautiful inside (unfortunately it was closed to the public when we were there).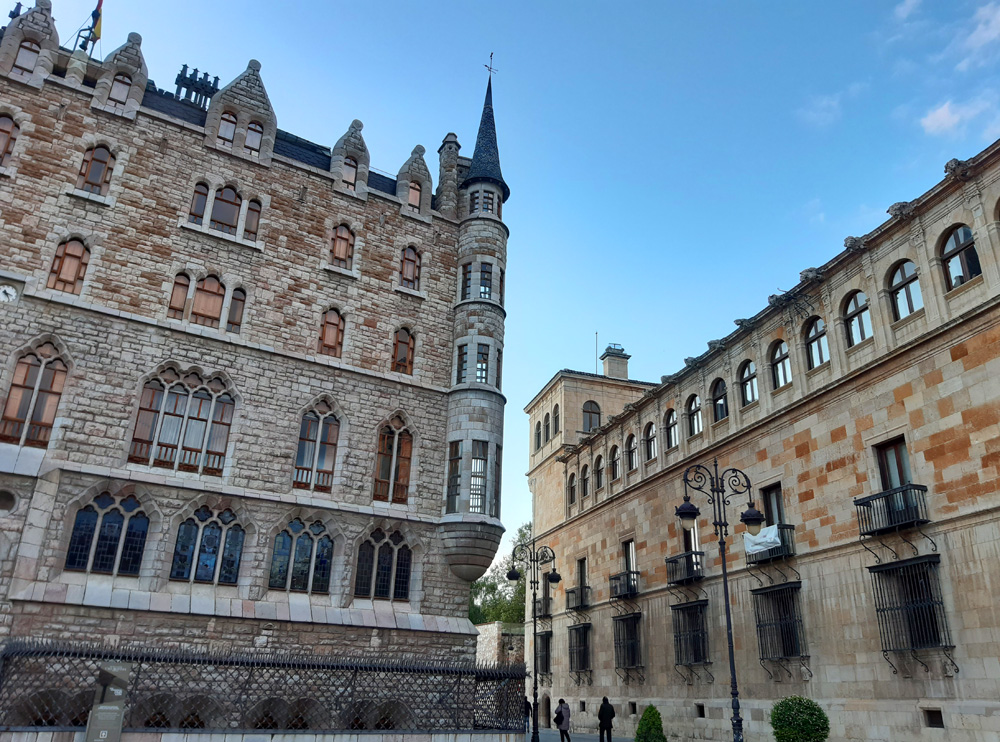 ---
---
7. Basílica de San Isidoro
Built in Romanesque style, this Basilica dates from the 900's and is famous for holding the relics of Isidore of Seville (the Archbishop of Seville for over 30 years and an important Christian scholar). The Basilica holds a lot of medieval art, beautiful (and colourful) frescoes, crypts and a library. Outside, the plaza is attractive with fountains and statues.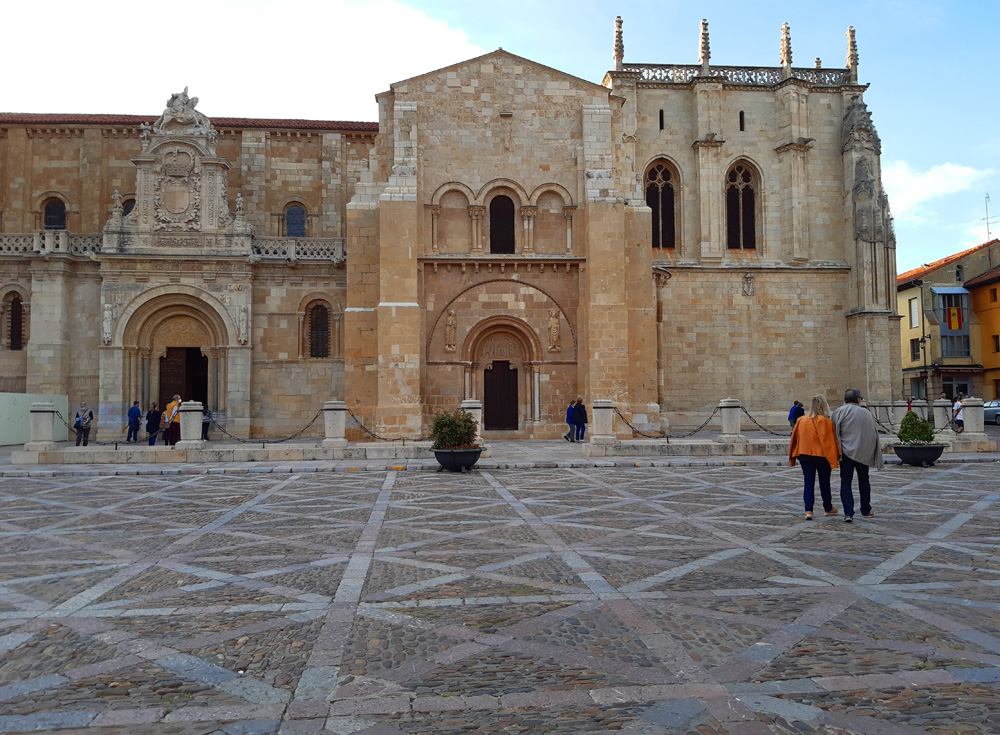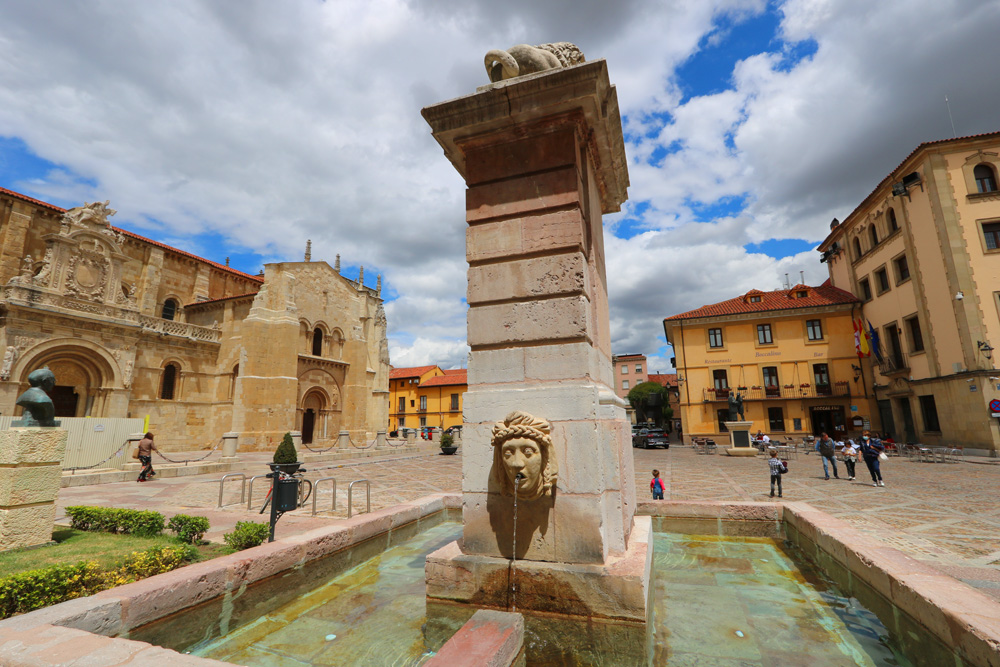 Note: don't miss the Roman walls when leaving the plaza (going downhill)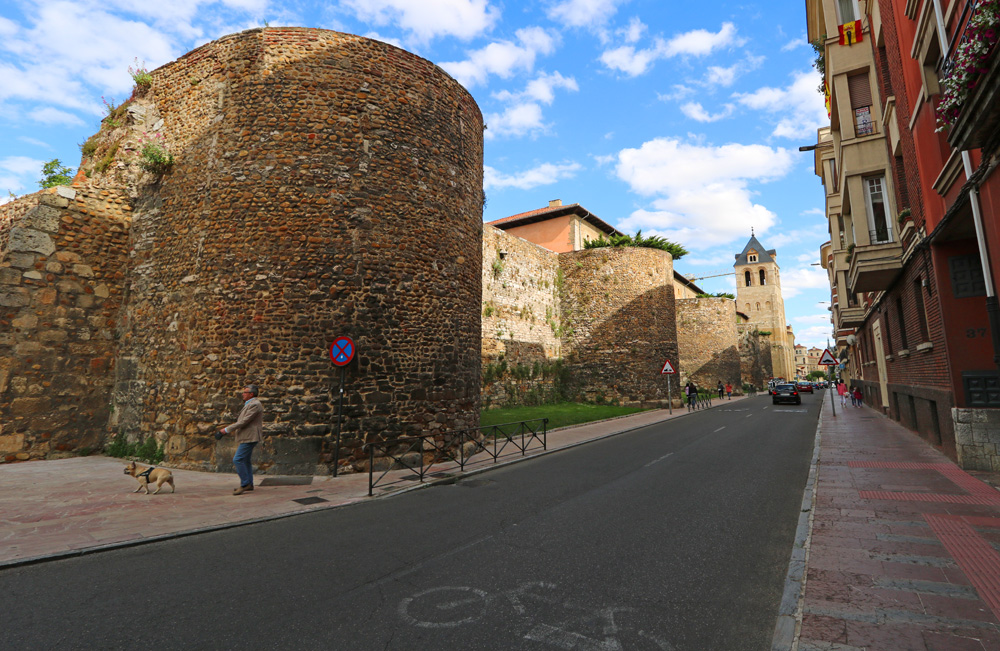 ---
---
8. Convento de San Marcos
The old convent of San Marcos is one of the most famous and stunningly beautiful buildings in Leon. It's made up the convent itself, which is now a luxury five-star hotel; a church consecrated in 1541; and a fascinating archaeological museum. It was a gift from Fernando the Catholic to the city of Leon and is considered to be one of the most impressive monuments of the Spanish Renaissance.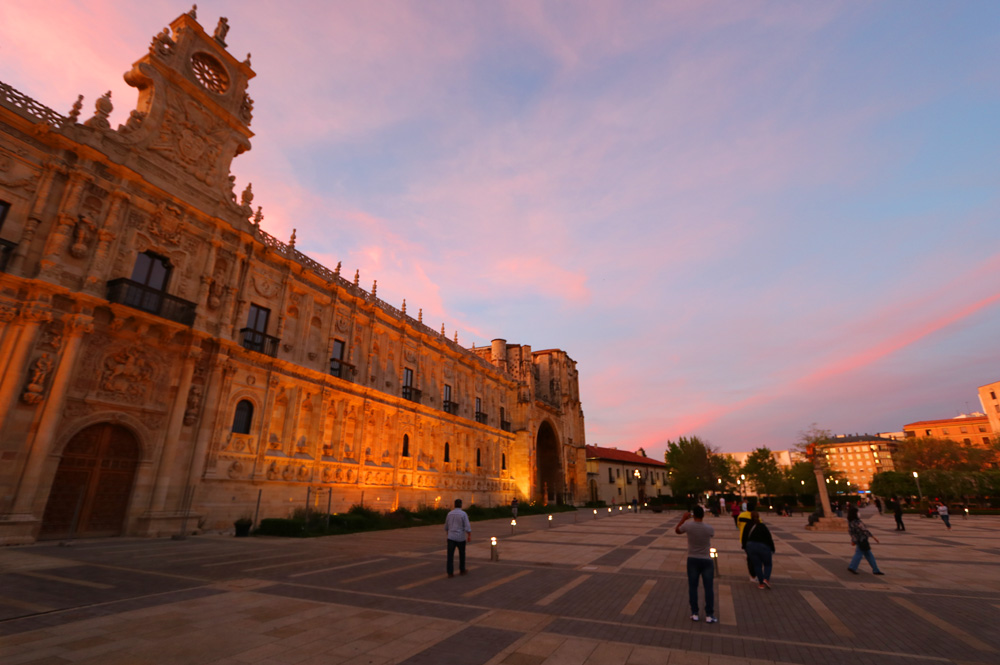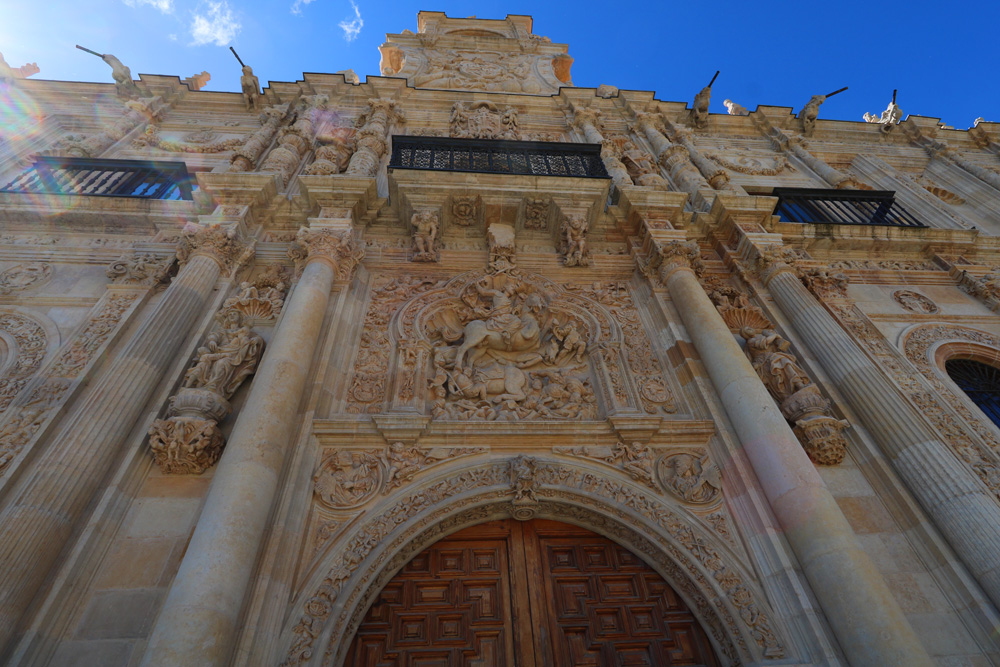 9. Puente de San Marcos (San Marcos bridge)
Right next to the convent is the San Marcos bridge. It's also known as the "Roman bridge" although over the years it's been through many demolitions and reconstructions. Still it's a beautiful bridge. Note: if you have the time, cross the bridge to pretty Quevedo park where you'll see peacocks.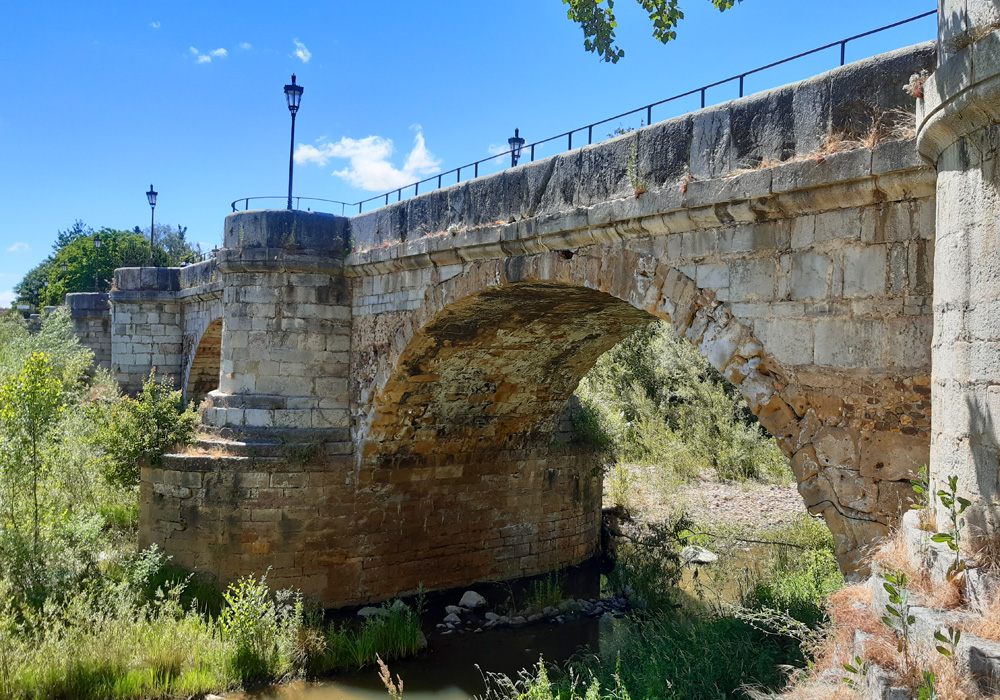 ---
---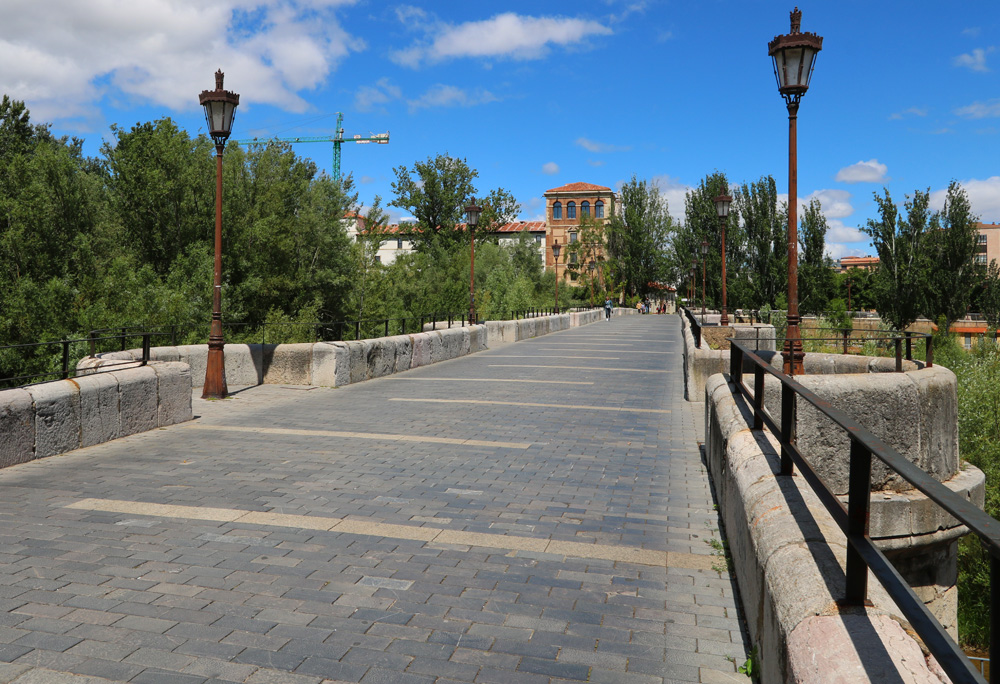 Walking back to the center…
Although there are no major highlights along this route you'll be walking along a pretty park along the river before taking attractive Avenida de Ordoño II (the main commercial street)back towards the old town.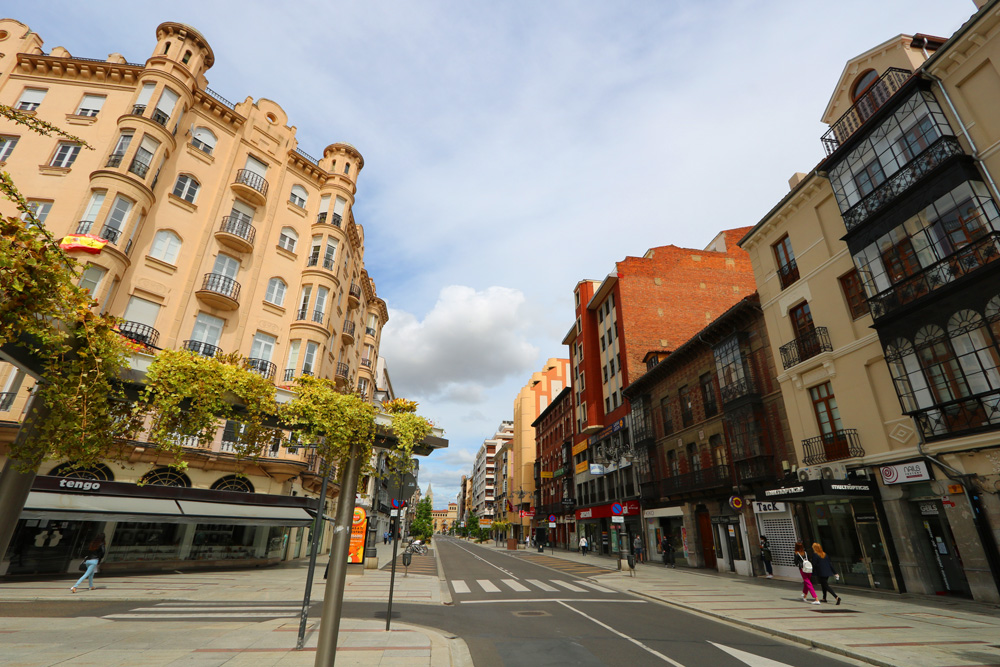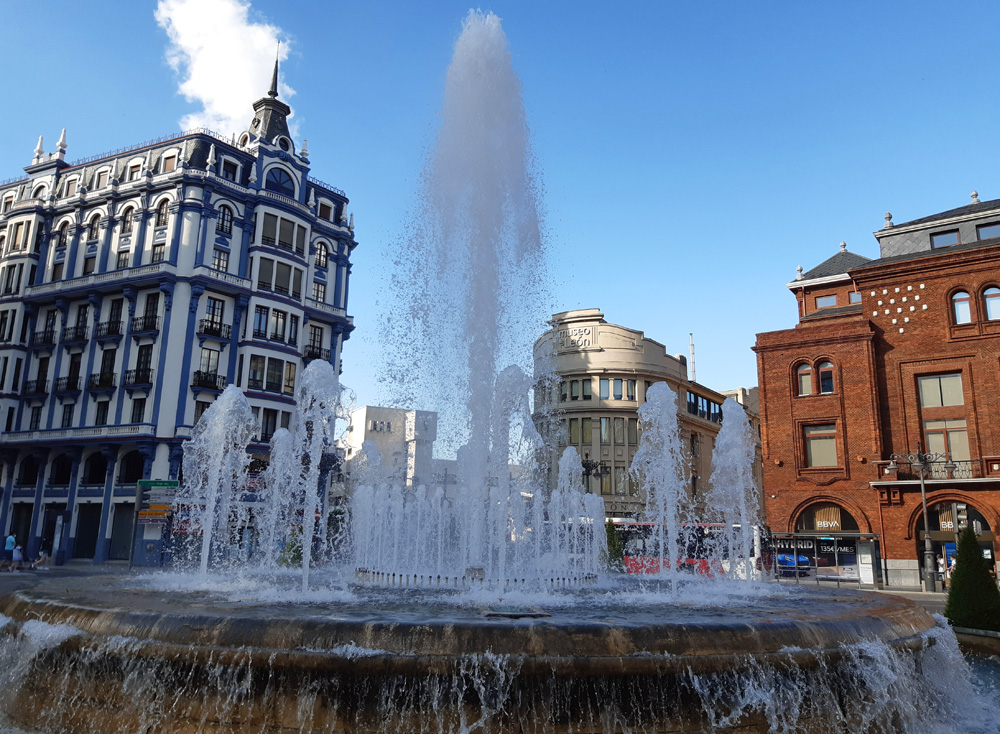 10. Calle Ancha
Calle Ancha is the main artery through the old town. It is a pedestrian-only street and has lots of bars, restaurants and stores as well some of the city's prettiest buildings. Continuing along the street you'll arrive back in front of the Cathedral, your starting point on this tour.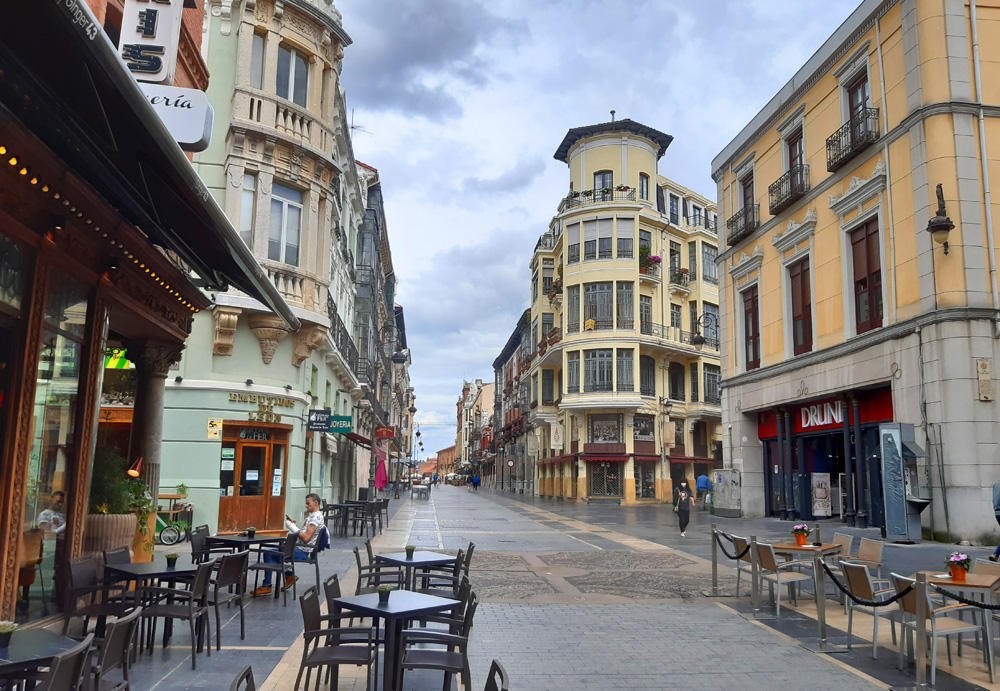 ---
---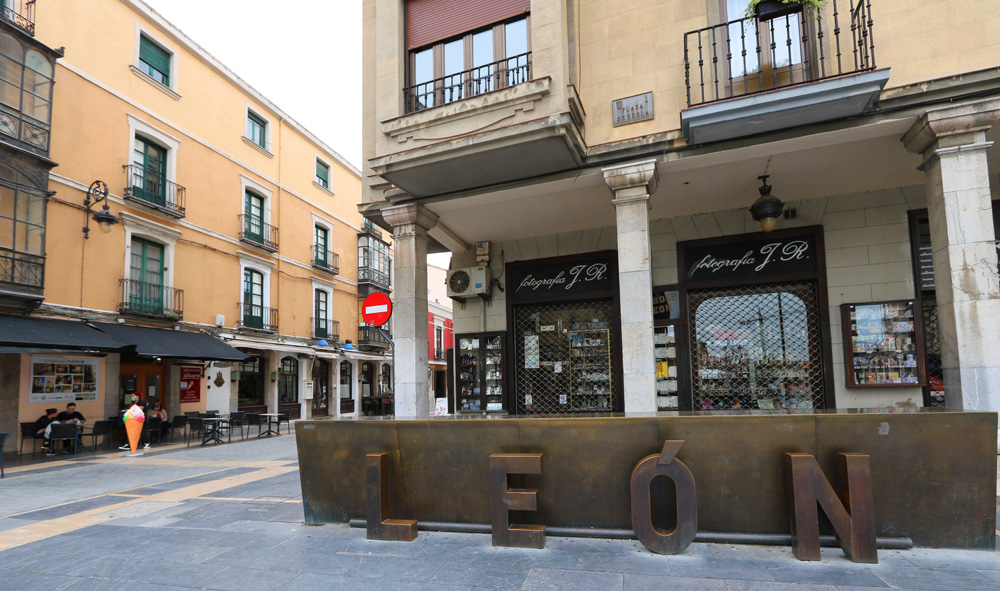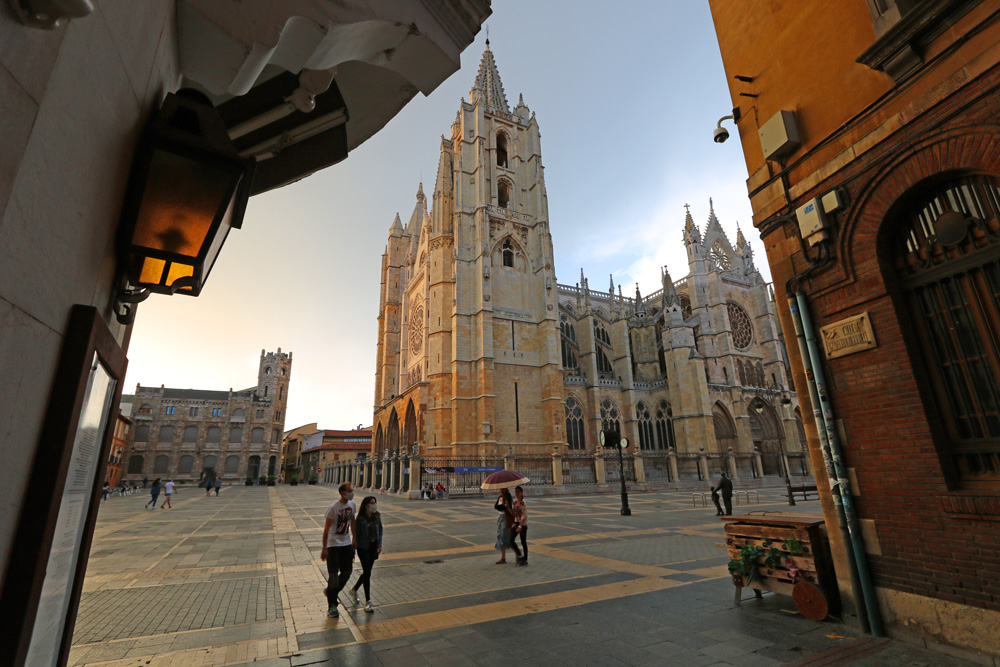 Have you been to León? Have any opinions on the city?
Join Our Newsletter
If you haven't subscribed yet and want to get our posts sent to your email, just insert your email address below. It's free!