Marques de Caceres (red) Review
7.90 Euro. Our rating: 7.5/10
Marqués de Cáceres is a very good winery, you'll find another review on this blog for their white wine (Marques de Caceres white).
Located in Cenicero, in the heart of La Rioja Alta, the wines of Marqués de Cáceres Wineries can be found in over 120 countries worldwide.
This wine was recommended by our favorite lady at the specialty wine store. Like most wines from La Rioja, it is made exclusively of Tempranillo grapes.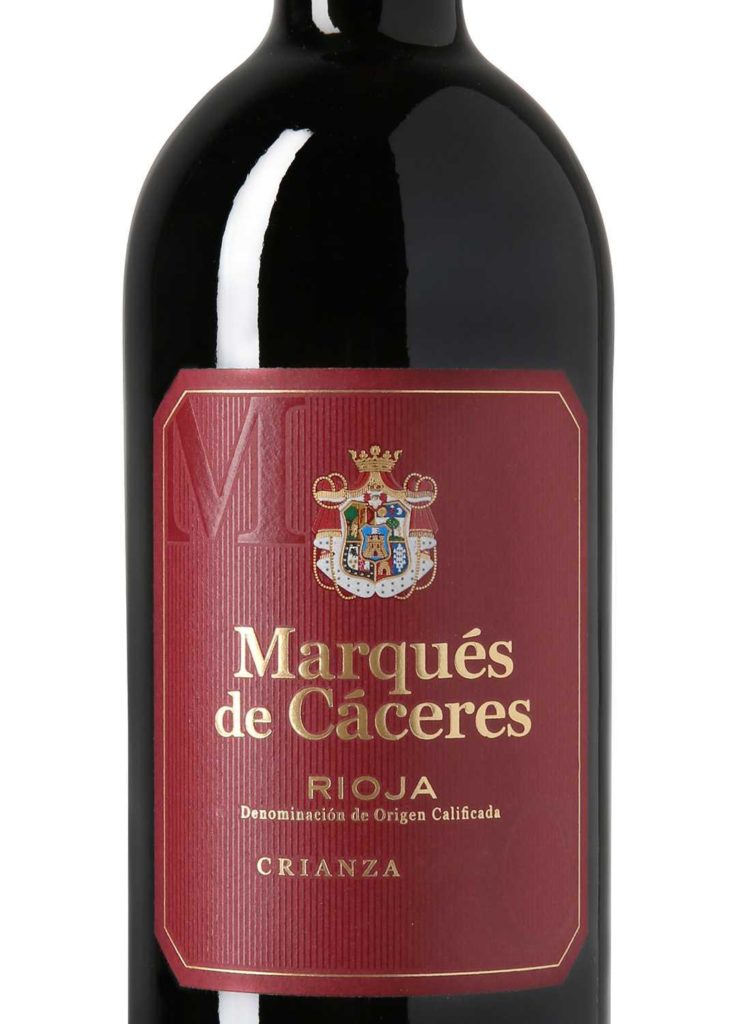 Description: Ruby Red, this wine gives you just a bit more body that some of the other wines that I've reviewed. It is spicy, a bit rough (but in a good way), and complex. A typical Rioja wine in many ways.
Value: at 7.90 Euros I find this wine a bit expensive compared to its competitors in this price range (see my reviews of Melior and Honoro Vera Granacha). A good wine but would I pay 7.90 Euros when I can find a better wine at that price or an equal quality wine at a lower price? Having said that, Marqués de Cáceres has some unique characteristics and it's always good to try something different.
See this review for more detail on Marqués de Cáceres.