Ricardo Dumas Crianza wine review
11.90 Euros, judged as a 8/10
A smooth, fresh and fruity wine. This wine was recommended to me by the lady at our wine speciality store when I told her I wanted a "good, full-bodied wine in the 10 – 15 Euro range".
Ricardo Dumas Crianza is produced by Bodega Ricardo Dumas, a winery situated between Valladolid and Burgos in the Ribera del Duero region. No surprise – it is composed of Tempranillo grapes, the most popular Spanish grape.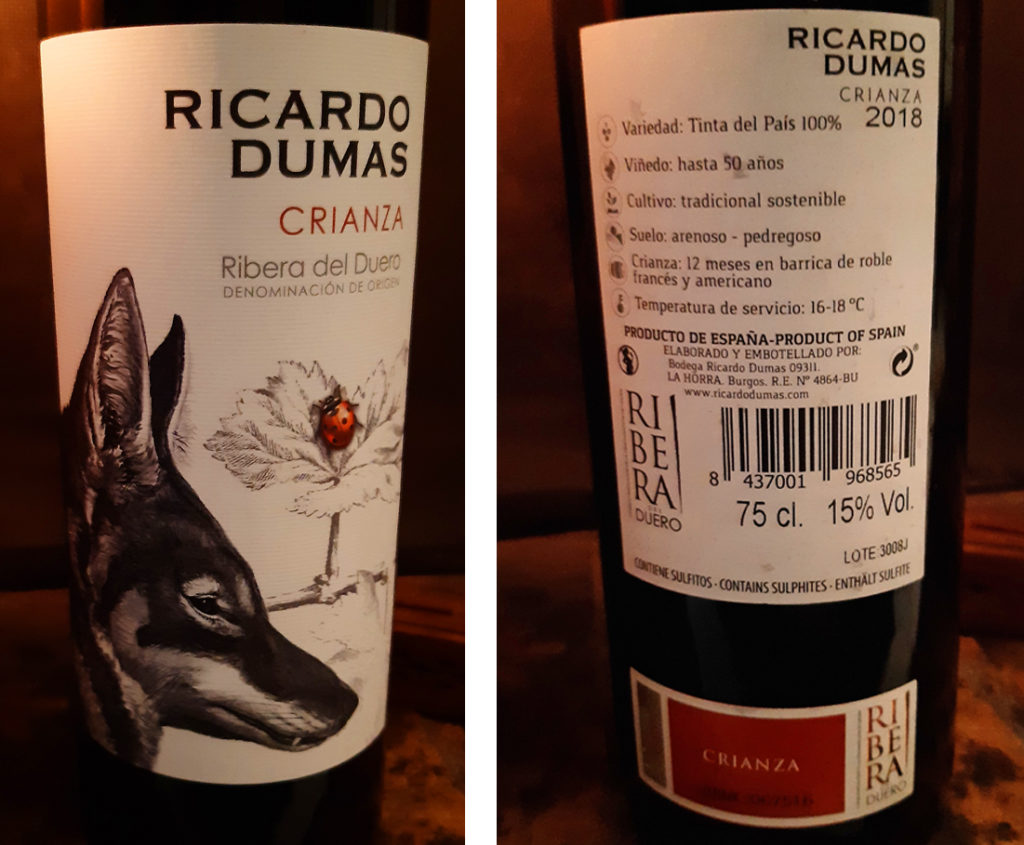 Description: like most Ribera del Duero wines, it is a smooth, easy drinking wine characterized by fruitiness. Dark red with purplish tones, with fresh fruit aromas.
I look at another recent review I wrote on Flor Y Nata (a wine from the same region, for the same cost and for which I gave the same score) and the same words I used there apply to this bottle of Ricardo Dumas. So again, it's not a surprise, just another very good Ribera del Duero wine.
Value: at 11.95 Euros it is fairly priced and won't disappoint.