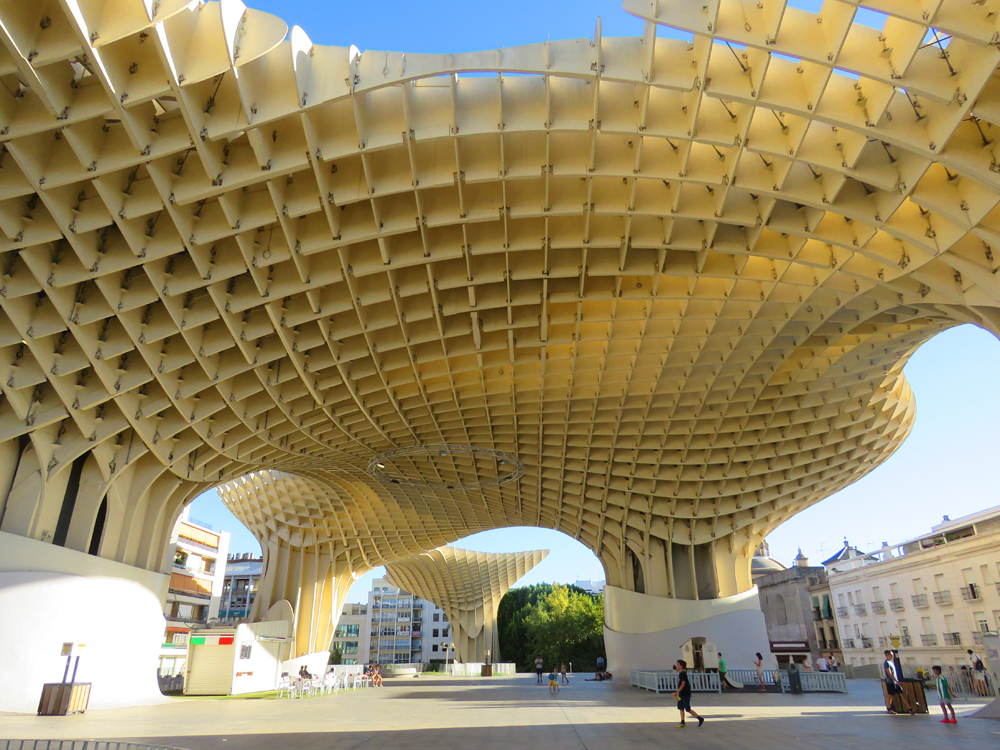 The Metropol Parasol – Seville's architectural highlight
The Metropol Parasol is unlike other highlights in Seville. It is a modern structure (completed in 2011) that was a 2013 Finalist in the European Union prize for Contemporary Architecture. It claims to be the largest wooden structure in the world. But it is more than that – you can go up the Metropol Parasol, walking the strange walkways along its top and enjoying some of the best views in the city. The Parasol in now a Seville landmark, a popular spot among locals and tourists alike.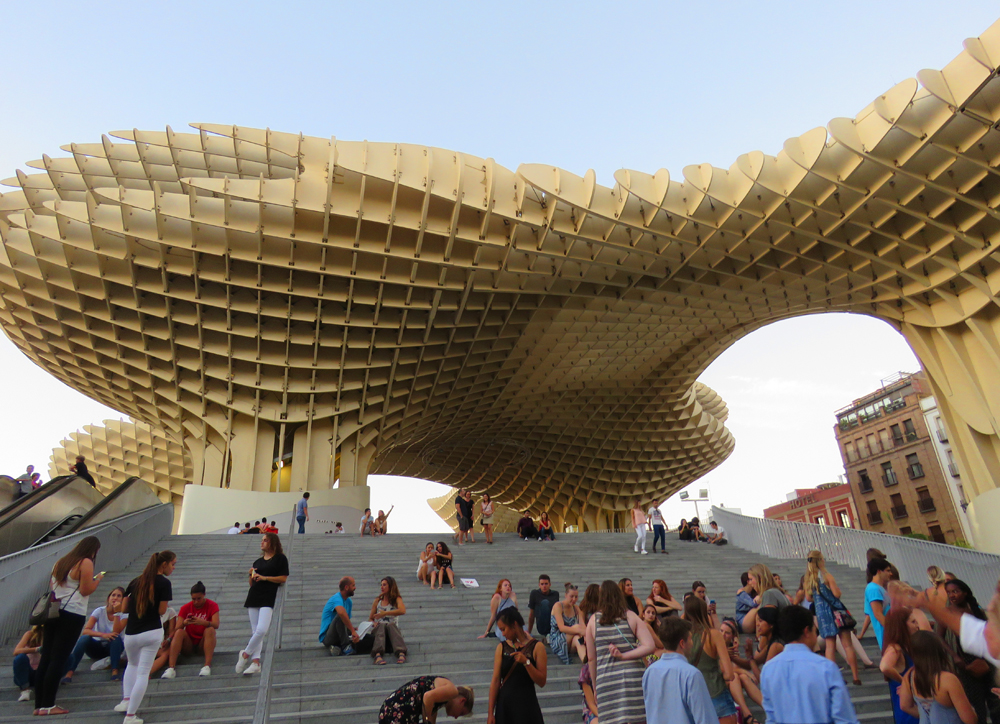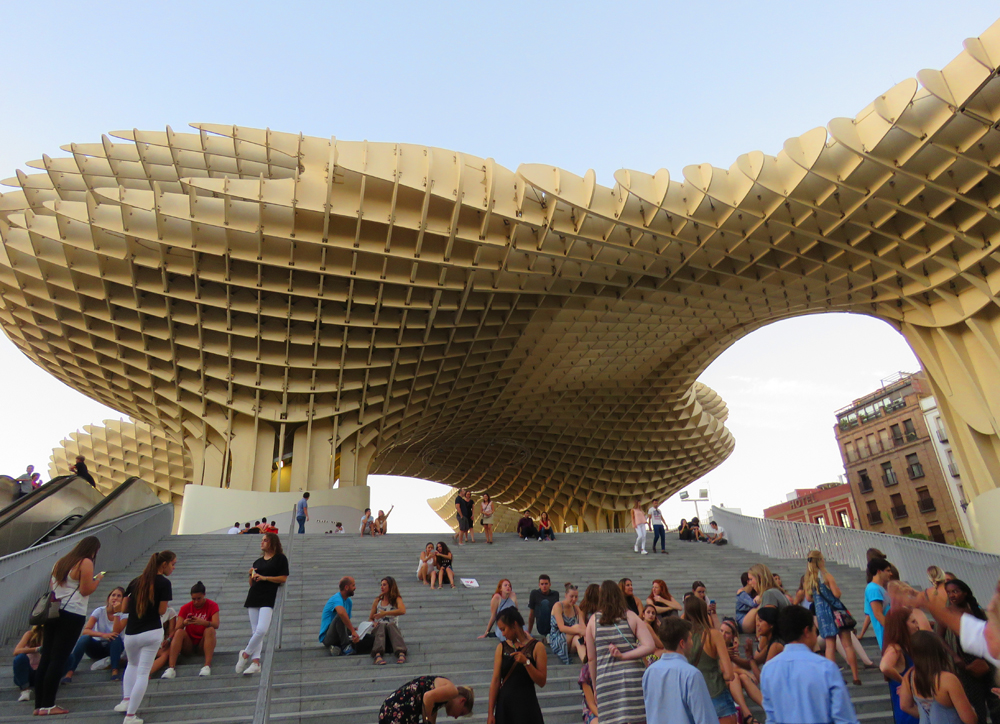 ---
---
The History of the Metropol Parasol
Previously the site of a market, the space fell into disrepair until the city decided to build an underground parking lot here in the 1990's. Digging into the soil, ancient Roman and Moorish ruins were discovered. Construction was stopped and the city changed course. They decided to have an international bidding competition to come up with alternatives for the space.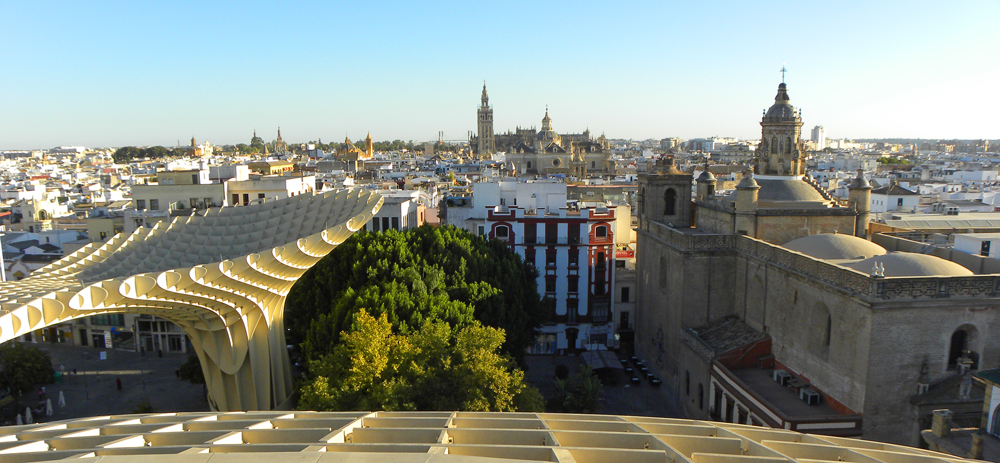 That's where the idea of the Metropol Parasol came to be. Designed by the German architect Jürgen Mayer, construction started in 2005. It quickly ran into technical issues and cost overruns. The structure was finally completed in 2011 at a cost approximating 100 million Euros.
The Metropol Parasol has dimensions of 150 by 70 metres (490 by 230 ft) and an approximate height of 26 metres (85 ft). It claims to be the largest wooden structure in the world (funny enough, a building we visited in Japan – Nara's Todaiji Temple – also claims to be the world's largest wooden structure). It has 6 large parasols which look like mushrooms and the building is popularly known as Las Setas de la Encarnación (Incarnation's mushrooms). It also has 4 levels, including the Aniquarium in its underground level – the Aniquarium is an archeological museum highlighting the Roman and Moorish remains mentioned above. The first floor is now the site of the city's Central Market (Mercado de la Encarnación).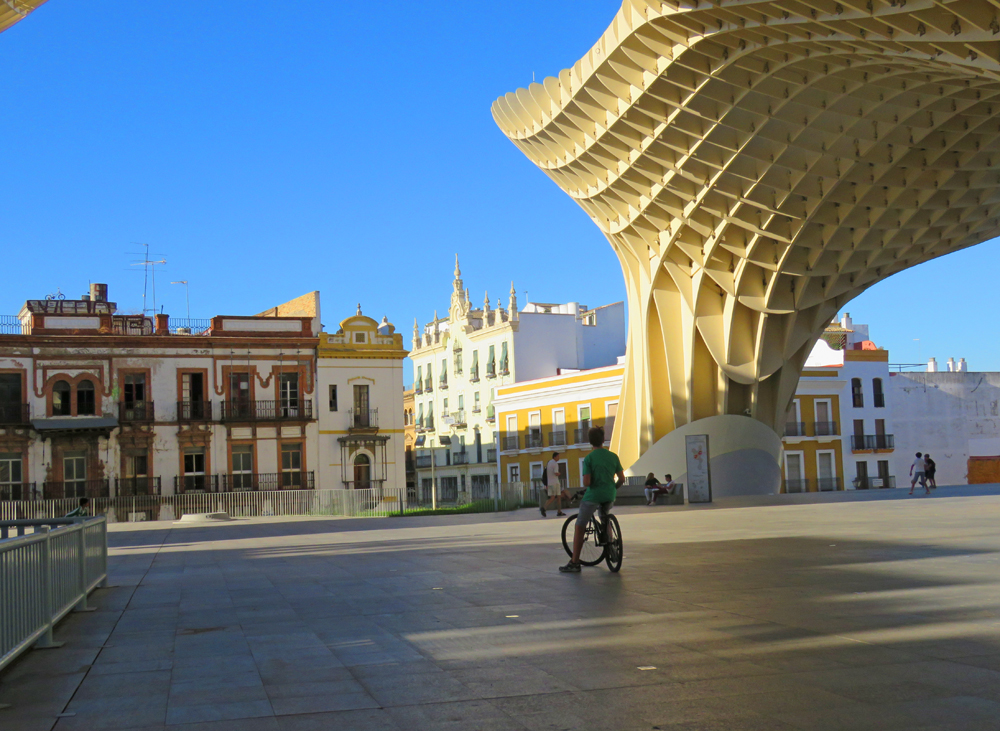 ---
---
Visiting the Metropol Parasol
The highlight is walking along the top of the structure (called the Mirador Setas de Sevilla) and admiring the quirky architecture and the great views of Seville. Seville is a flat city and the Metropol Parasol has some great vantage points.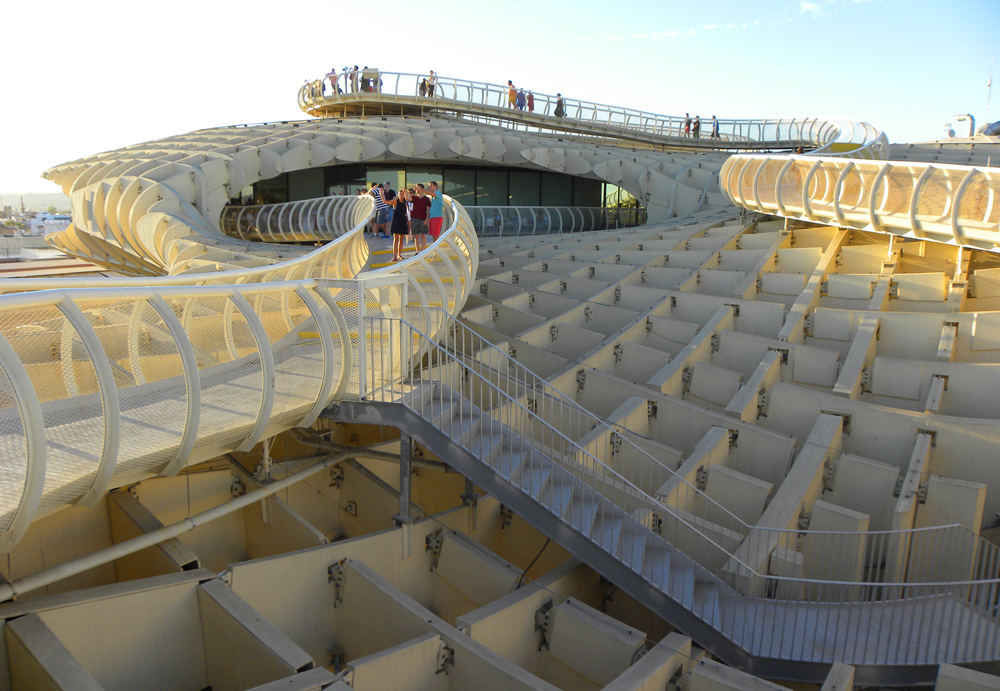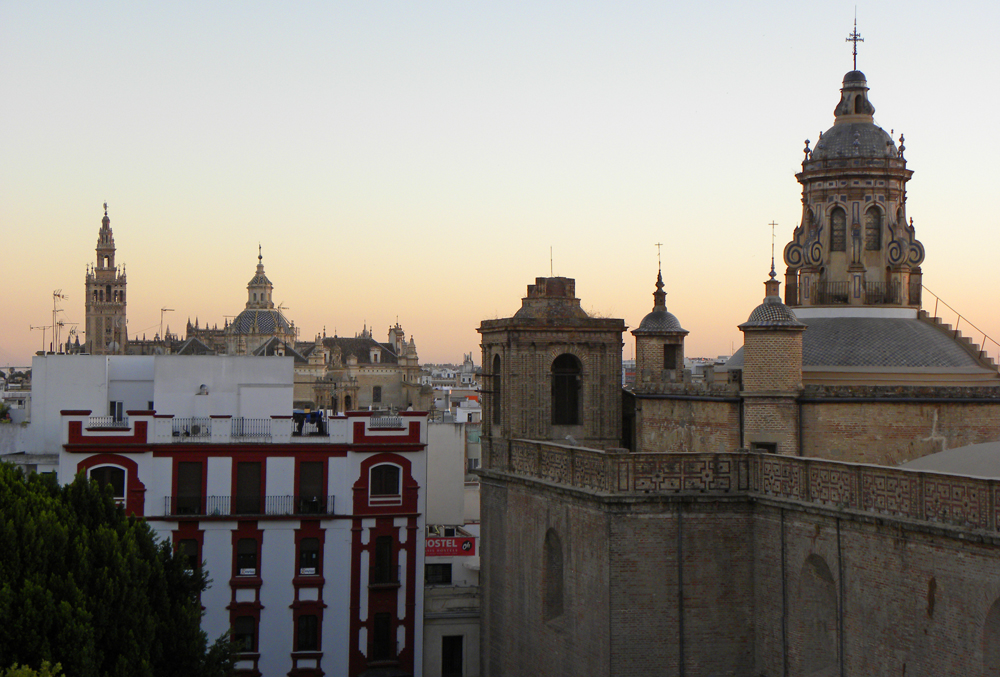 While here, it is also worth seeing the Aniquarium (the underground museum) as well as the market on the first floor.
The price of entry for the Mirador is 5 Euros and you get a free drink to go with it.
---
---
Join Our Newsletter
If you haven't subscribed yet and want to get our posts sent to your email, just insert your email address below. It's free!