The Old and New Cathedrals of Salamanca
Salamanca has a rarity: two cathedrals. And the two sit side-by-side, allowing you to visit both with one ticket (they're actually interconnected so you just walk out of one into the other). You can even explore the roofs of the two Cathedrals.
I cover all the above in this post.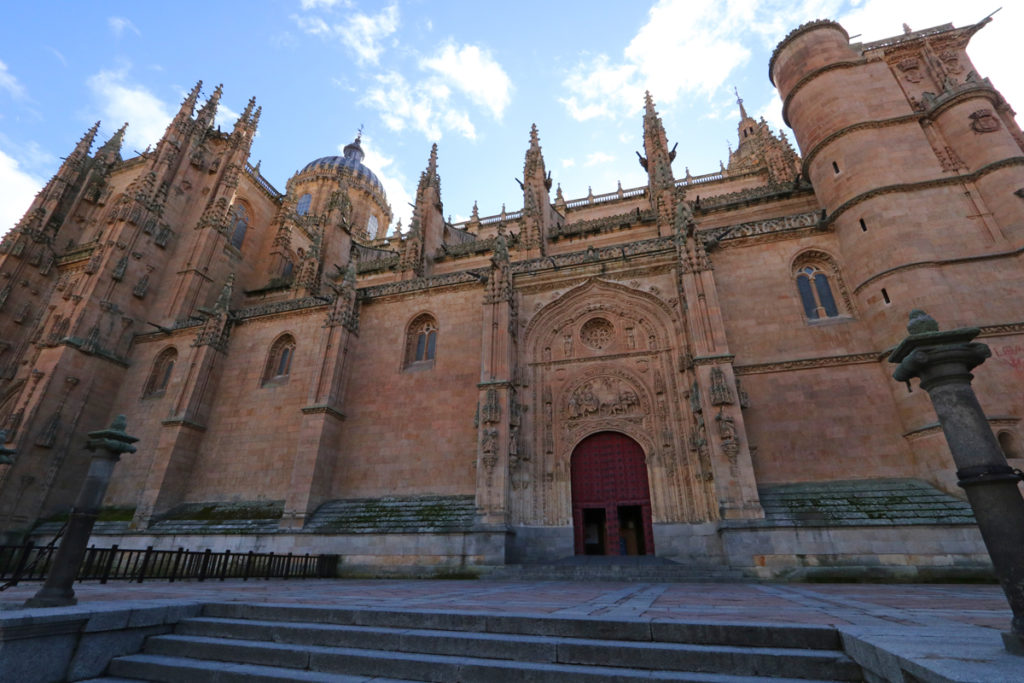 ---
---
Of the two Cathedrals, the most famous is the New Cathedral which was built in the 16th century. It's the first Cathedral you'll be visiting when buying your ticket (which you do at the front entrance of the New Cathedral).
The New Cathedral is often listed among the Top Cathedrals of Spain. It was built starting in 1513 and completed in 1733. It comprises of a mix of styles: Gothic (Gothic was at this point going out of style but the architects wanted harmony with the Old Cathedral), Renaissance (the new contemporary style at the time), and Baroque. The cathedral is dedicated to the Virgen de la Asunción.
---
---
It is a huge, airy Cathedral with clean lines. The interior is, to us, very similar to that of Segovia Cathedral (which was built at the same time). Highlights include the beautiful carved choir built according to the plans of Alberto de Churriguera.
---
---
Right next to the New Cathedral (they share a wall) is the Old Cathedral.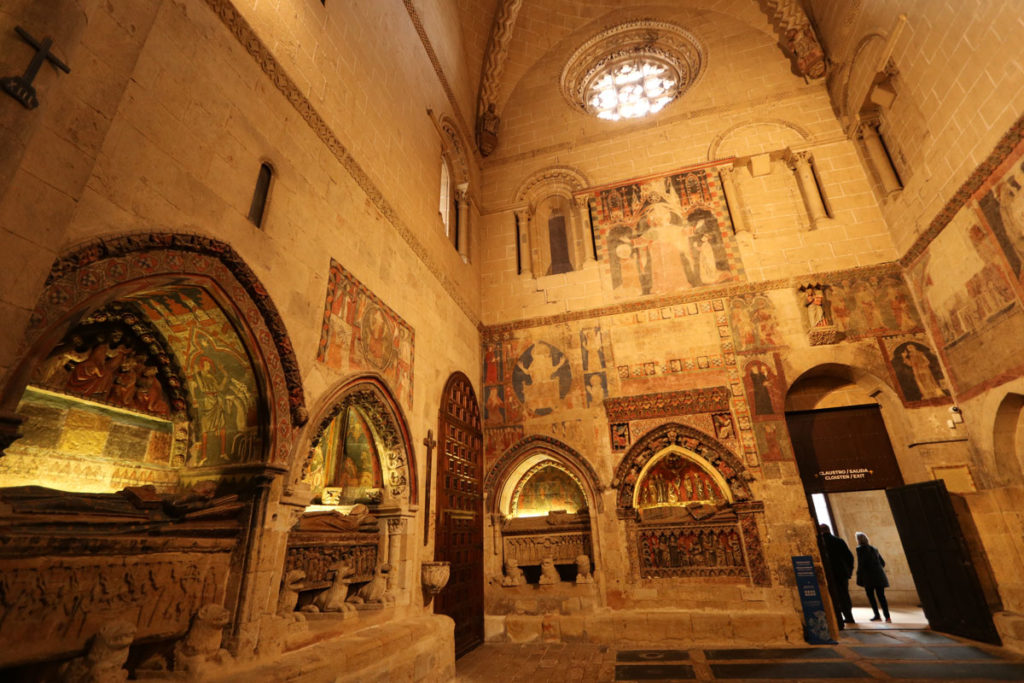 The Old Cathedral dates back to the 12th century and is built in Gothic/Romanesque style. There's a colourful apse that houses a large cycle of 53 tableaux, 12 of which by the 15th-century Italian artist Dello Delli, depicting the life of Jesus and the Virgin Mary. A fresco of the Final Judgement is over them. With beautifully sculpted tombs, an impressive cloister and richly decorated chapels, the Old Cathedral is a romantic cathedral (that brings to mind movies of knights, kings and queens).
---
---
It's also worth visiting the "Cathedral Towers".
The "Cathedral Towers" is a separate ticket (bought close to the entrance where you exit the Old Cathedral) which allows you to climb up to the roofs of the Cathedrals. You get some great views of the city, the towers, as well as a different view of the New Cathedral (from the very upper galleries along the back of the Cathedral).
---
---
Official website of the Cathedral of Salamanca (where you can buy your tickets. The website also has a lot of detailed information on both Cathedrals).
Cathedral Towers official website.
---
---
Join Our Newsletter
If you haven't subscribed yet and want to get our posts sent to your email, just insert your email address below. It's free!