What's it like living in Vejer de la Frontera? (Cádiz)
Anne lives in Vejer de la Frontera in Cádiz province, Andalusia.
This is a really interesting interview. Besides telling us what's it like living in Vejer de la Frontera (and Cádiz province in general), Anne is both a hiker and a travel agent and has: a) tons of information on the best hikes and walks in Cádiz, b) opinions on all the best places to see in Spain (we got a bit off topic in this interview but that's because hiking and discovery are two things I love).
Just a great interview and I'm sure many people will appreciate all the information here.
---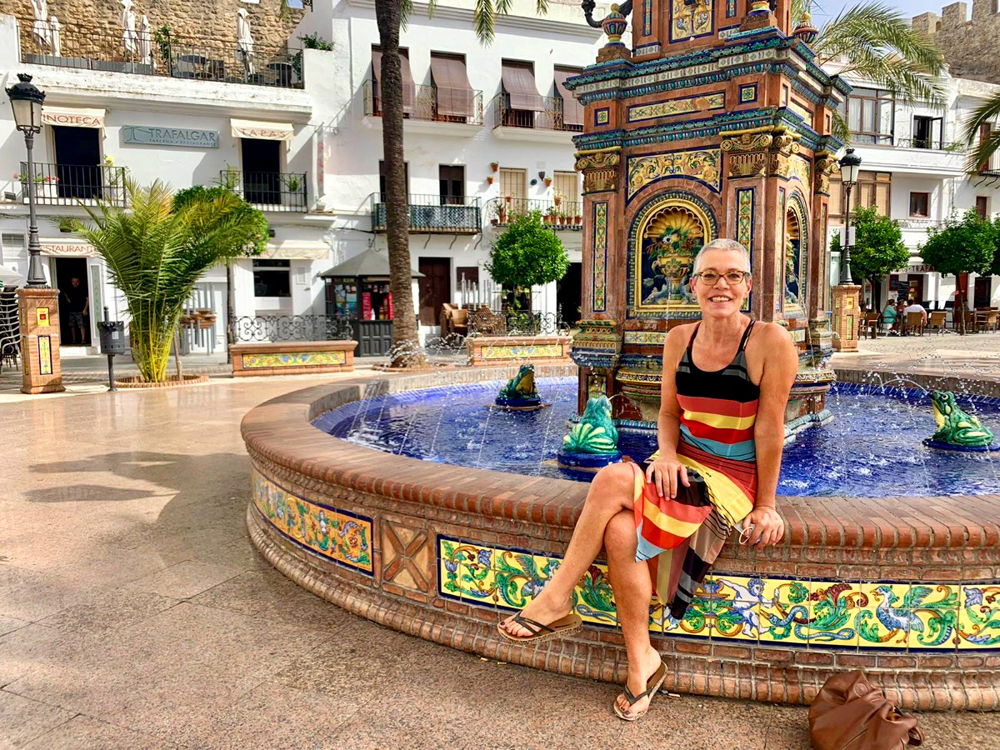 Name: Anne Middelkamp
Age: 57
Country of Origin: The Netherlands
Number of years living in Spain: 14
---
Hi Anne! I read that you started a travel company with your husband and then both decided to move to Spain. I'm curious about that. Why Spain?
Hi Frank! Thanks for inviting me for this interview! Yes – well, Spain was the reason we started our Travel agency 21 years ago!
My partner Arco and me have been travelling around the world a lot and at some point he was working as a travel guide for a big travel agency in the Netherland. Working in Latin & South America and Spain. During his trips in Spain he discovered the beauty of this country and took me here to show me some amazing places. At that point I had never been in Spain and in my mind Spain meant crowded Costas and deserted, dry inlands. How wrong I was!
Our first trip together was 22 years ago. 6 weeks from the North East to the North West, starting in Catalonia – from the stunning Costa Brava, the high peaks of Natural Parks in the Pyrenees: the National Park Aigüestortes i Estany de Sant Maurici, Cadí-Moixeró Natural Park, pretty valleys with Roman churches, deserted villages, castles – to the fancy and beautiful beach resort San Sebastian in Basque country.
I was very impressed by the diversity of this country, the wildness, the space, the contrasts, the culture, the fiestas, and the passion. So very different from 'overly planned and organized' Holland!
We decided we should organize our own tours in Spain, but only with small groups, to the nicest places, the prettiest hotels, small-scale, personalized, away from the crowds. And move here as soon as we could to make a living of it.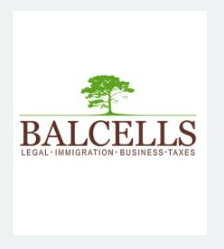 Need help with your immigration needs? Contact Marta at Balcells Group. She handles it all, whether it be a Spanish non-lucrative Visa, Golden Visa, Digital Nomad Visa, Work Visa etc…. More detail here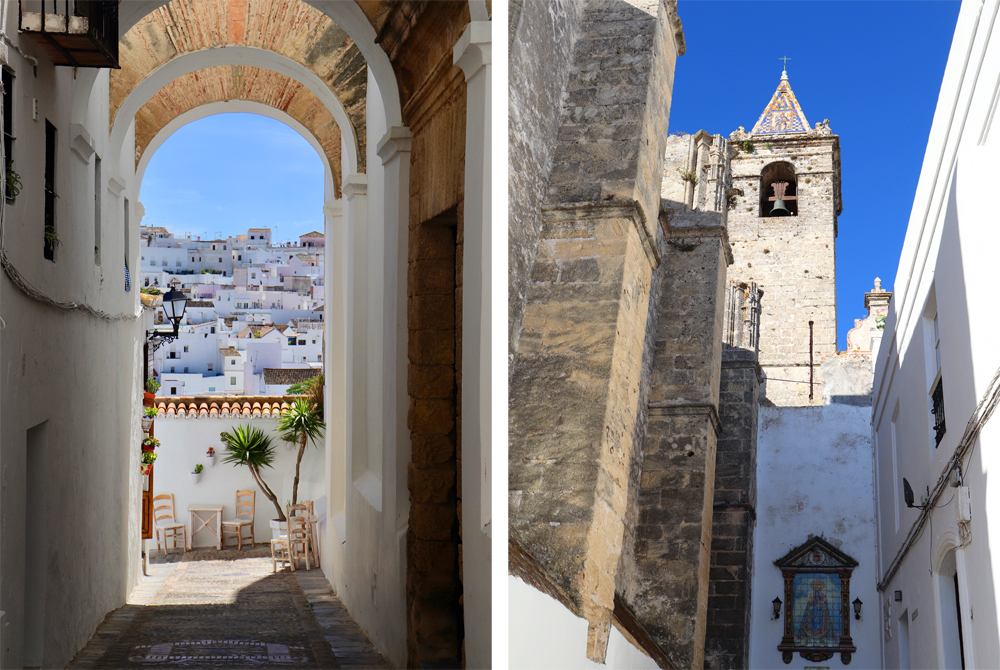 ---
---
I see you spent many years in Catalonia and then decided to leave that area to move to Cádiz province. What was lacking for you in Catalonia? Why Cádiz province?
Catalonia was my first love, that's right! I still love and miss it. We chose Catalonia for various reasons. Mainly because it is a beautiful region, but also because we had family close-by. I have a sister living in the South of France and Arco's sister lives at the Costa Brava. To have family 'close-by' was nice, also for our two small kids (4&6 at that time). Back then I also was really afraid of flying so the North of Spain was still 'doable' by car to the Netherlands. We discovered the Priorat because I remembered the (UK) Channel4 No Going Back Documentaries: Mothers Garden about a British couple that moved there and started an olive oil farm. That triggered my curiosity. We visited the area, liked it a lot, met with Martin and Maggie of Mothers Garden, they then helped us to find a house, we moved to Falset and we're still friends! The Priorat is an amazing area, 'The Tuscany of Spain' it's also called. An isolated region, surrounded by mountain ranges, and hours' drive form the beaches. Its very authentic with tiny hamlets, small vineyards, situated against steep hills. Superb (and famous) wines! 🙂
We lived in the Priorat for 5 years. Then we moved to the South of Spain because we like change and because of the climate! The winters in the inland mountains up North were quite harsh.
So we moved all the way to the opposite part of Spain. We chose Cádiz because we love the Costa de la Luz, the endless beaches, and the quietness of it. No mass tourism, the laid back attitude, the white villages (our town, Vejer, being one of the prettiest of them all). I love the endless rolling, green hills, and the grass (this must my Dutch genes: Lowlands, meadows and fields. Cows grazing… ) For me, Cádiz has everything one could need: The lively towns of Cádiz and Jerez de la Frontera with great shops, theatres, bars. Amazing beaches and natural parks with endless hiking trails: The Alcornocales and Grazalema national park. Also: the Estrecho is Europe's busiest bird migration area. But most important of all: the people…The Cádiz people are so friendly and helpful. In the south people are more open than up north, is my personal opinion. Life takes place outside, on the street. Everyone, young and old, will greet you and there's always time for a chat! Over here, there's no need to hurry. You take your time for everything. (and everything takes time…)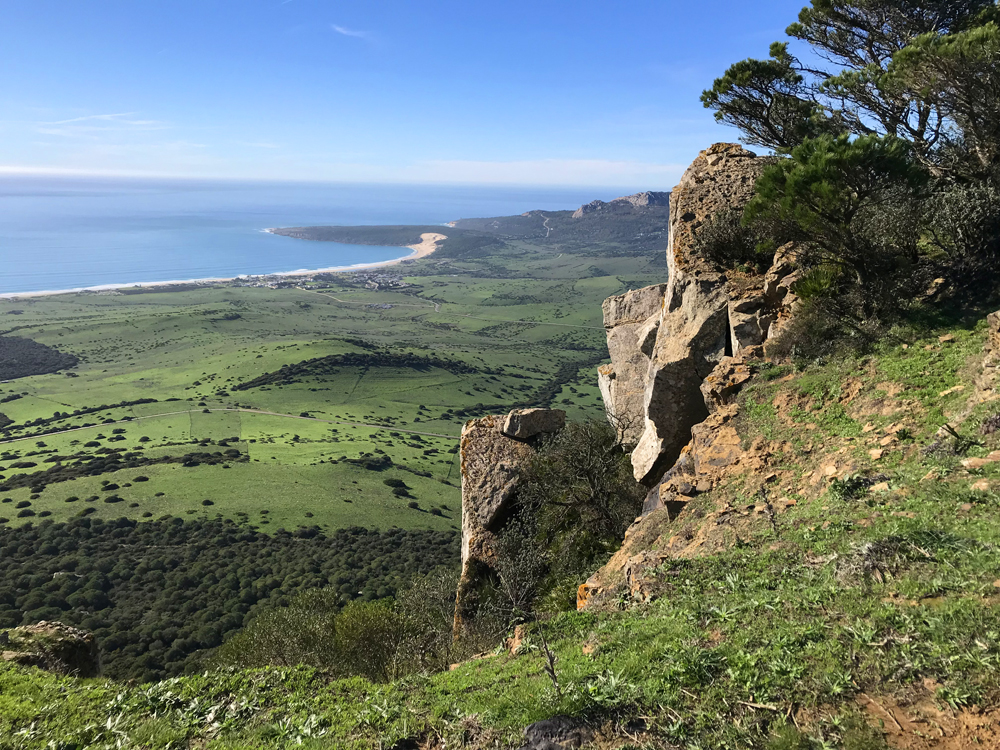 ---
---
You ended up choosing to live in the town of Vejer de la Frontera. What do you like about Vejer? Is there anything you dislike?
We first lived on the campo just outside of Vejer. High up a hill with views over the town. The kids went to school and sports there. It was too remote, too isolated, too quiet for the kids, so, after two years we moved into town, the very centre of it! That was the opposite! Our house is on a lively square, we have fantastic restaurants, nice shops and the market around the corner. It was here that we really started to meet people and 'landed' in Cádiz.
You're asking me what I like about Vejer? I like everything about it! It's a really pretty hilltop fortress town. It's a paradise for food lovers, it has a really pretty old town, great views over the former lagoon of La janda and Africa. (I wrote a blog about it, read it here: Vejer de la Frontera, darling of the south)
Vejer has its own beaches ( 10 kilometres away): El Palmar. The people are so friendly. Vejer is touristy, yes, but a different kind of tourism. Quality tourism. It has a really nice Jazz festival. I can't really think of a thing I don't like about it. Yes, it would be great if there were more frequent busses to the beach. And I don't like that the council are currently cutting down trees in the big park to create parking places. And it can get very loud and crowded in summer… with holidaymakers from Seville and Madrid. Its best to leave town then, if you don't like noise, flamenco and fiesta!
---
---
I read that you've become an avid hiker since moving to Spain and that you've even written a book on walking/hiking in Cádiz. I find that inspiring because I myself love hiking. Can you tell us about your new discovered love and what makes Cádiz such a special place for hiking/walking?
First of all: I have never considered myself much of a hiker. I have wobbly knees and bad eyesight and never did much of physical exercise when I was younger. But Spain has such amazing natural spaces that you just have to explore and spend time in it. I love being on my own in nature.
But yes, I discovered the joy of walking! We had always promised the kids they could have a puppy once we found a house with a big garden. And we did. And then we had to take the dog out for walks. Over time the walks grew longer and longer, along the endless beaches and into the green hills of the Costa de la Luz, the vast and empty mountains of the Alcornocales Natural Park. Cádiz is a great place for walking because of the diversity of the landscape.
A bit more inland, with even higher peaks and a really impressive landscape is Grazalema National Park. This area is very popular with hikers and mountain bikers. I absolutely love Grazalema we and did some amazing walks, although for most of them you need permission and a lot of them are too difficult for me. I like 2 – 4 hours walks and not too demanding please (medium level) 😉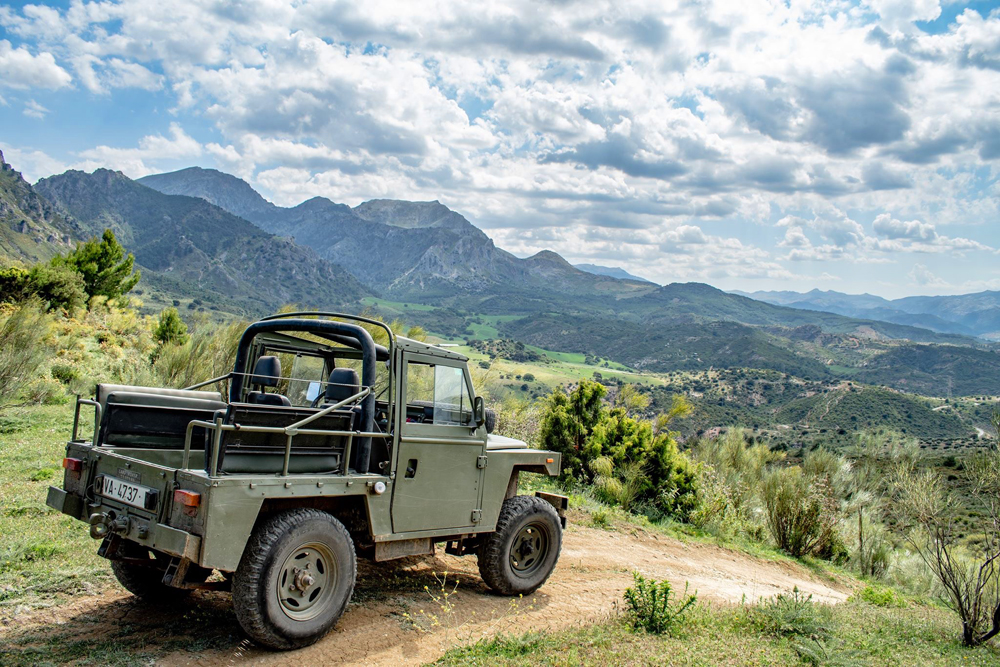 ---
---
How would you compare Cádiz province to the rest of Andalucía in general? I ask because we've seen a lot of Andalucía but haven't been to Cadiz province…
It's really difficult to compare provinces! Each has its own charm of course… Cádiz does not have the dramatic scenery of the Sierra Nevada and the Sierras in Málaga with its high peaks, nor the endless rolling fields with olive trees of Jaen, no famous museum like those in Málaga nor Moorish Unesco World heritage like the Mezquita, Alhambra, Alcázar. But Cádiz is Andalusia in a nutshell with pretty towns, rolling fields, virgin beaches, and empty sierras. Not dramatic nor loud but just chill… It has a bit of everything and the cradle of Flamenco and sherry-wines. Let me show you around!
Are there a lot of expats who settle in Cádiz province? Is there a good-sized expat community?
Yes there's quite a lot expats over here! Chiclana, Medina Sidonia, Puerto Santa Maria, Jerez, Cádiz but really almost all over Cádiz. Cádiz is the oldest port city of Europe so historically there have always been lots of foreigners visitors and Jerez became rich and famous because of the British love of sherry-wines. British tradesman settled here long time ago. The Costa de la Luz has always attracted Germans and I have quite a lot of German friends, too.
---
---
This question is a bit off-topic but I know you have a travel agency and have a huge amount of experience travelling around Spain. If someone had 2 weeks to see Spain on a once-in-a-lifetime trip, what would be on your list?
Two weeks? Impossible! 😉
Spain is a huge country and is in the top 3 countries with UNESCO World Heritage Sites!
But if you only have 2 weeks I would suggest this perfect combination of Nature & Culture
Spain counter clockwise:
Fly to Bilbao: Visit Güggenheim & eat pintxos and in one of the top Michelin restaurants
Walk in the Picos de Europa National Park. Drink cider
Follow part of the Ruta de la Plata- the Silver Route from North to South of Spain
Walk in Las Medulas Roman gold mines.
Visit Unesco world Heritage: Salamanca, Caceres, Mérida
Go bird watching in Monfragüe Park in Extremadura
City of conquistadores Trujillo and must visit: Guadalupe with its stunning monastery.
Andalusia: The Alcázar in Seville, The Mezquita of Córdoba and The Alhambra in Granada.
When in Córdoba, try Salmorejo.
Sherry tour in one of the small and exclusive bodega's of Jerez de la Frontera
Eat Tortillitas de camarones on the Mercado central in Cádiz. Climb the Torre de Tavira.
Walk the Caminito del Rey & in El Torcal.
Take a cultural (cycle) tour of Malaga.
Drive through the Sierra de Segura National park to the east and visit renaissance cities of Ubeda & Baeza.
Valencia with Turia Park and architecture of Calatrava. Eat paella
Exclusive wine tour in the Priorat
Gaudi and other modernists in Barcelona
A day on a sailing boat at the Costa Brava. Eat seafood in Tamariu, the prettiest seaside village
And then of course I leave out so many sites and cities! I apologize in advance!
I would suggest you to get a private guide & driver to sit back and take it all in…
Note: Anne has a travel agency, Ardanza. So if you're coming to Spain and need someone to organize a great holiday you should contact her: [email protected]
---
---
People always want to know about food and drink. Do you have a favourite local dish? What is Cádiz known for?
Because of its long coastline Cádiz is famous for its fish and there's a Freiduría at each street corner for a cone of fried 'boquerones' or 'chocos' – fried cuttlefish and the yummy 'tortillitas de camarones' (shrimp-fritters). Cádiz is also famous for its 'atún de Almadraba' – the traditional and sustainable tuna fishing that still takes place here. I love the tartar de atún but eat very little meat and fish. In the hot summer months my favourite food&drink-in one is home-made gazpacho. So simple, so yummy & healthy: raw blended tomatoes, green pepper, onion, with a little vinagre de Jerez and the best olive oil you can get: unbeatable. I prepare it daily!
Do you have any tips (do's and don'ts) for foreigners looking to settle in Cádiz province?
I really can't think of many! Come and explore the region at ease. Take some time to feel the place. There are lots of properties for sale. If you buy a plot of land, investigate the building permissions. The rules are very strict. Make sure to find yourself a reliable realtor.
---
---
Do you have any regrets at all? If you had to do it all over, would you change anything?
If I had to do it all over I would have moved to Spain earlier, worked less and been out & about more often. This is what I am really looking forward to, as soon as we are allowed, is to head into the Sierras again to discover new trails. And, of course to welcome friends and clients again!
---
Many thanks to Anne for contributing all this information and for giving us a great read.
Anne has made a Guidebook covering the best hikes and walks in Cádiz. It not only includes nature walks, it includes city walks in Cádiz and Vejer de la Frontera. I've gone through the guidebook and it's fantastically done. More on her blog, Walking in Cadiz.
Join Our Newsletter
If you haven't subscribed yet and want to get our posts sent to your email, just insert your email address below. It's free!