5 Great Value Spanish White Wines
We drink wine every day and in the summer that means white wine. I have to admit that I've often struggled finding a good Spanish white wine, especially in the lower price categories (not a problem I've had with Spanish reds…but with whites it's been a challenge).
But I have a few favorites when it comes to great value Spanish white wines, including a couple just recently discovered.
The Guv'nor
Yes, the Guv'nor now makes a white. And it's pretty damn good and great value.
Felix Solis is one of my favorite wineries in Spain because they produce low priced, good quality wines (if you drink wine every day you don't want to be spending 10 Euros/bottle). Besides The Guv'nor, Felix Solis is the winery behind brands like Viña Albali and Los Molinos. You'll never go wrong with a Felix Solis wine.
The Guv'nor started producing white wines in 2020 but I never saw it on the shelves of my favorite supermarket (Mercadona) until this year.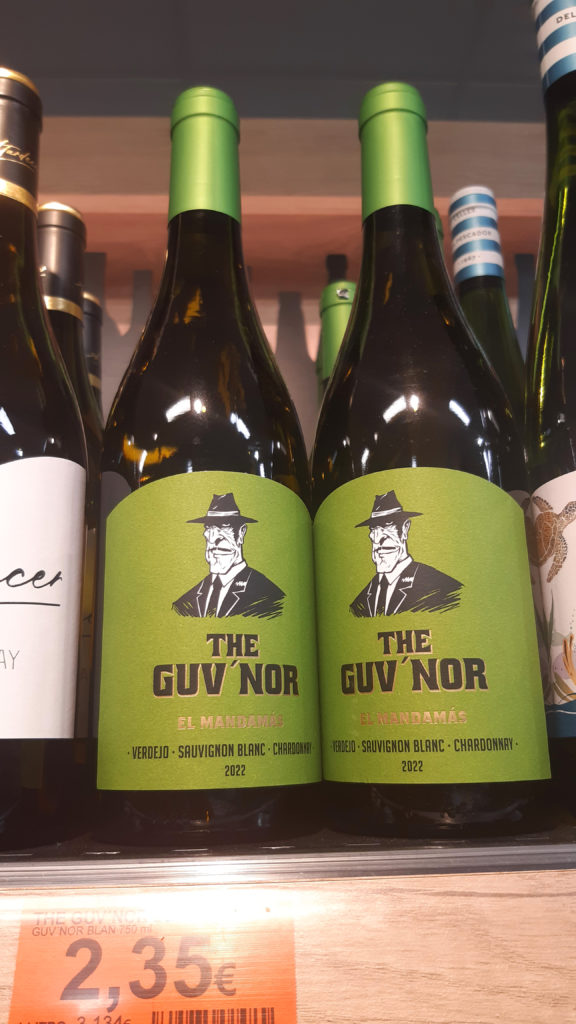 What's special about the Guv'nor white? It's an unusual blend: a mix of Verdejo (one of the most common white wine grapes in Spain) along with Sauvignon Blanc and Chardonnay. They give the bottle a nice fresh flavour with citrus notes. Very easy to drink, no cloying aftertaste. And for 2.35 Euro/bottle it's a great deal.
It's one of my new favorites.
---
---
Atardecer
Another white that I only discovered this summer.
This winery is located in Somontano, a wine region in Aragon which produces a lot of international grape varietals like Gewurztraminer and Chardonnay.
In the case of this bottle, it is 100% Chardonnay which gives it good body and smoothness. It's fresh with hints of fruits – I've read some reviews saying "scents of apple and pineapple", others saying "pear and apricot". Whatever fruits speak to you, it's a very nice wine and at 3.60 Euro/bottle it is great value.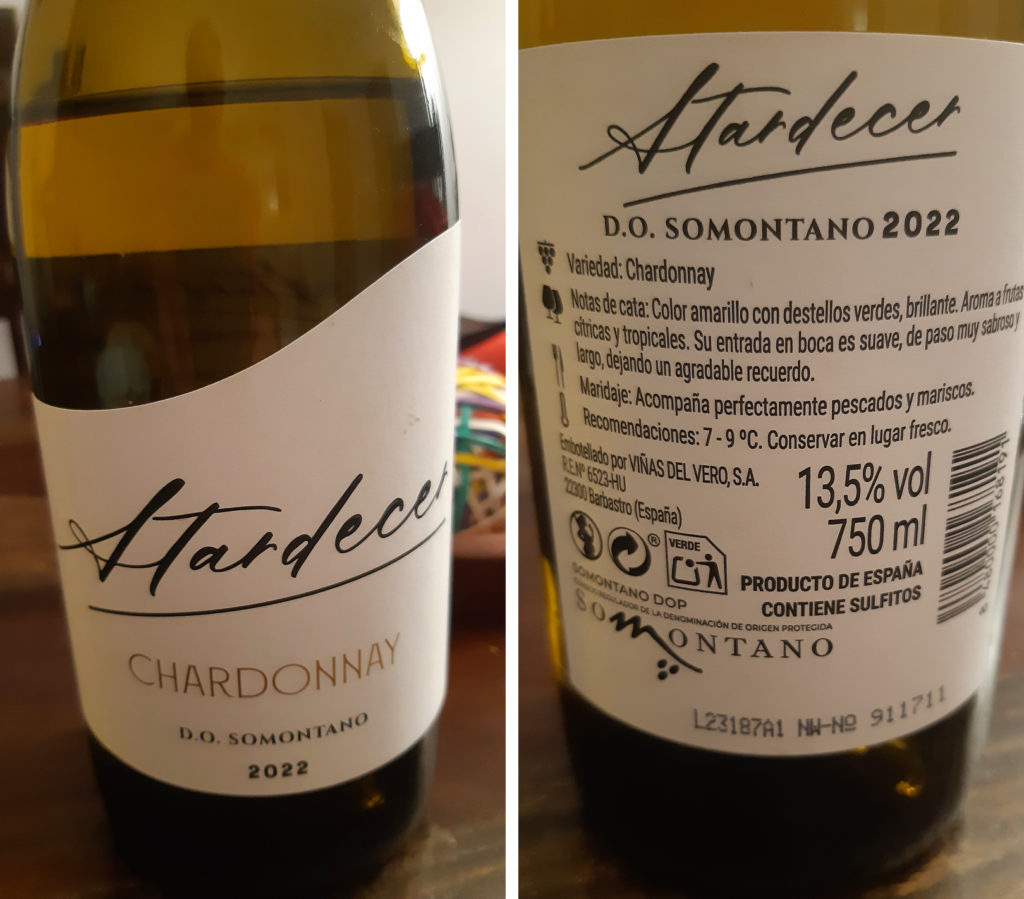 Along with The Guv'nor above, it is one of my new favorite white wines (and like The Guv'nor, it can be found at Mercadona)
---
---
Campo Viejo Fresco
Through the years this has been one of our favorite Spanish white wines.
It is produced by Campo Viejo Winery which is located in the Rioja (Spain's most famous wine growing region). It is made primarily from Viura (the most common white grape found in Rioja), Verdejo and Tempranillo blanco grapes.
Light and fruity, this is a perfect summer wine. It's almost scary how well it goes down on a hot summer day. Keep it nicely chilled.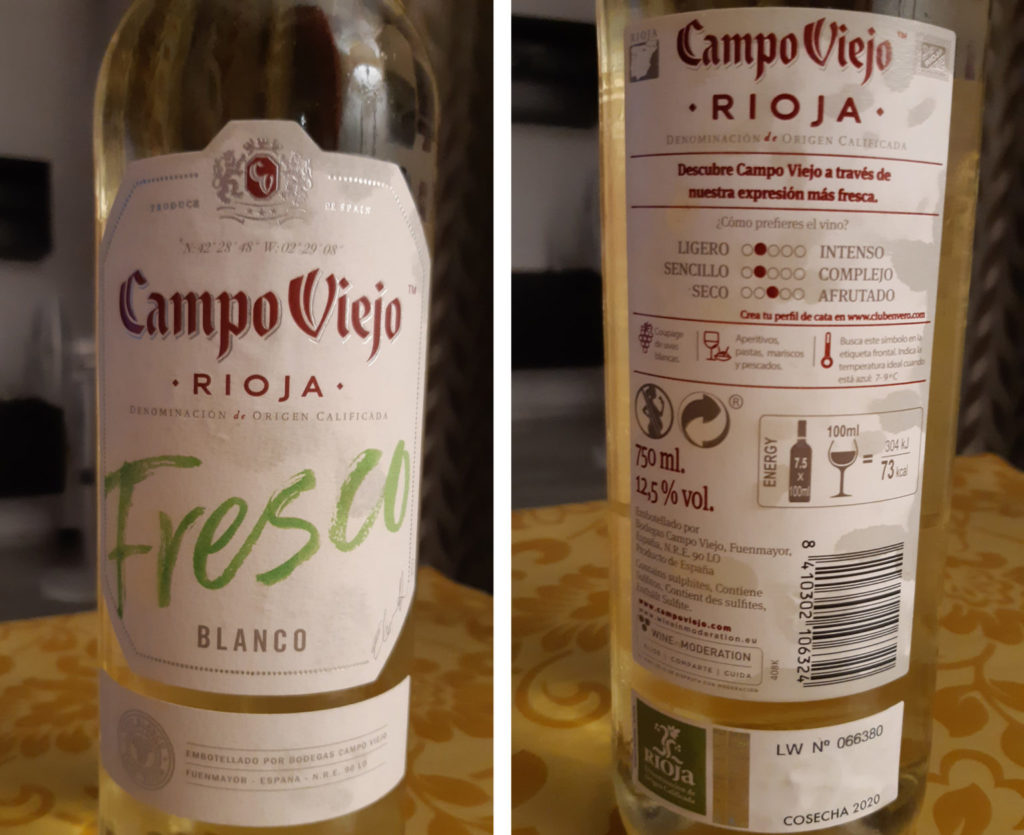 The last time I bought Campo Viejo Fresco I paid 4.25 Euros for it. I think it might have gone up a little since then (we recently moved and I haven't seen it on the shelves). But for anything under 5 Euros this is a very good bottle of white wine.
---
---
Marques de Caceres
This is in the same category as the Campo Viejo above: Marques de Caceres is also from the Rioja and also produced from Viura grapes. And like Campo Viejo, it is fresh and crisp.
But what makes Marques de Caceres special are the undertones of pear in its flavours. A delicious wine that should be served well-chilled.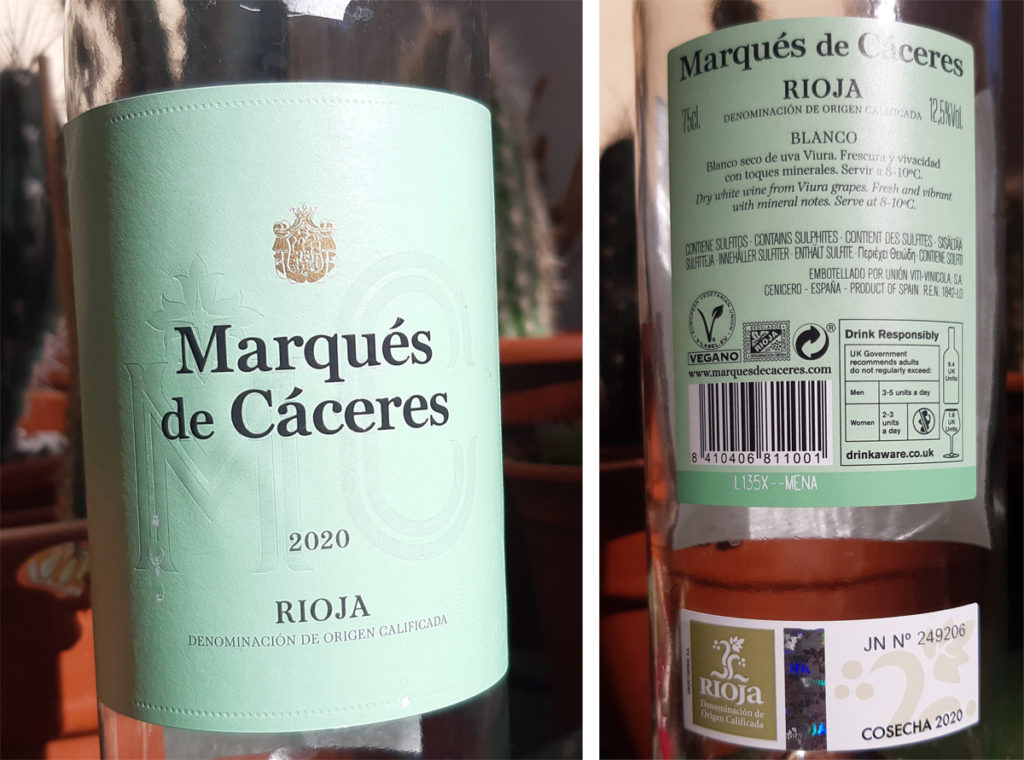 Marques de Caceres sells in the 5 Euro range which is a bit high for an everyday wine (where else could you say that but in Spain? It just shows you how many good bottles of inexpensive wine there is in this country). But it's a good quality wine that can be drunk by itself without food, perfect for an afternoon drink on the terrace.
---
---
Abadia Mantrus
I've been a fan of Abadia Mantrus's Ribero del Duero red which is one of the best value red wines you'll find at Mercadona. But I think their white is also great value at 2.25 Euros (at Mercadona).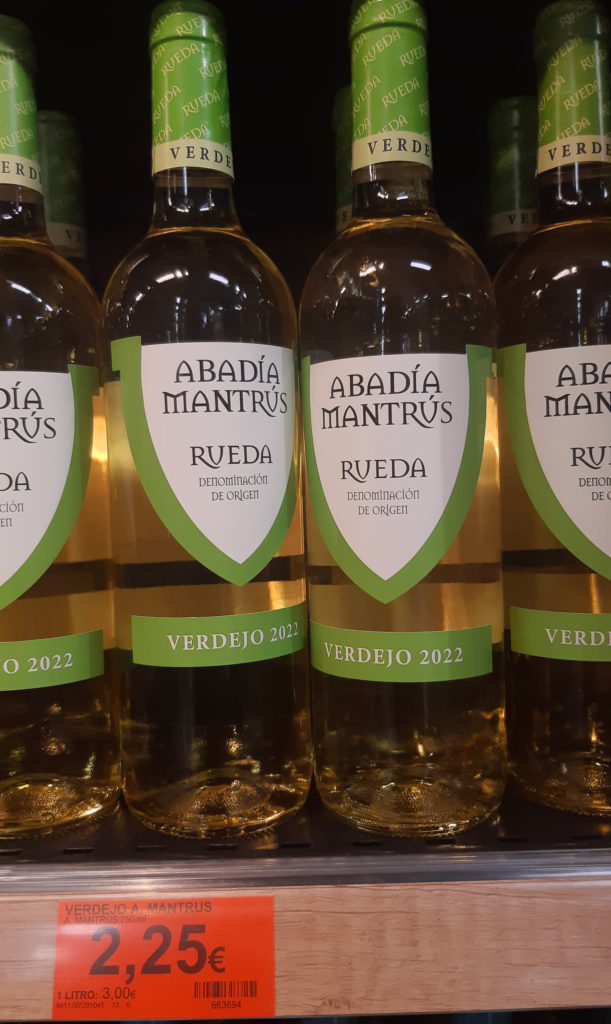 Produced from Verdejo grapes, it is nice and fruity. Light, it goes with anything and is easy to drink.
I'm not going to say that it's better than any of the wines above…but if looking for an inexpensive white to go with your everyday meal you'll find this to be great value.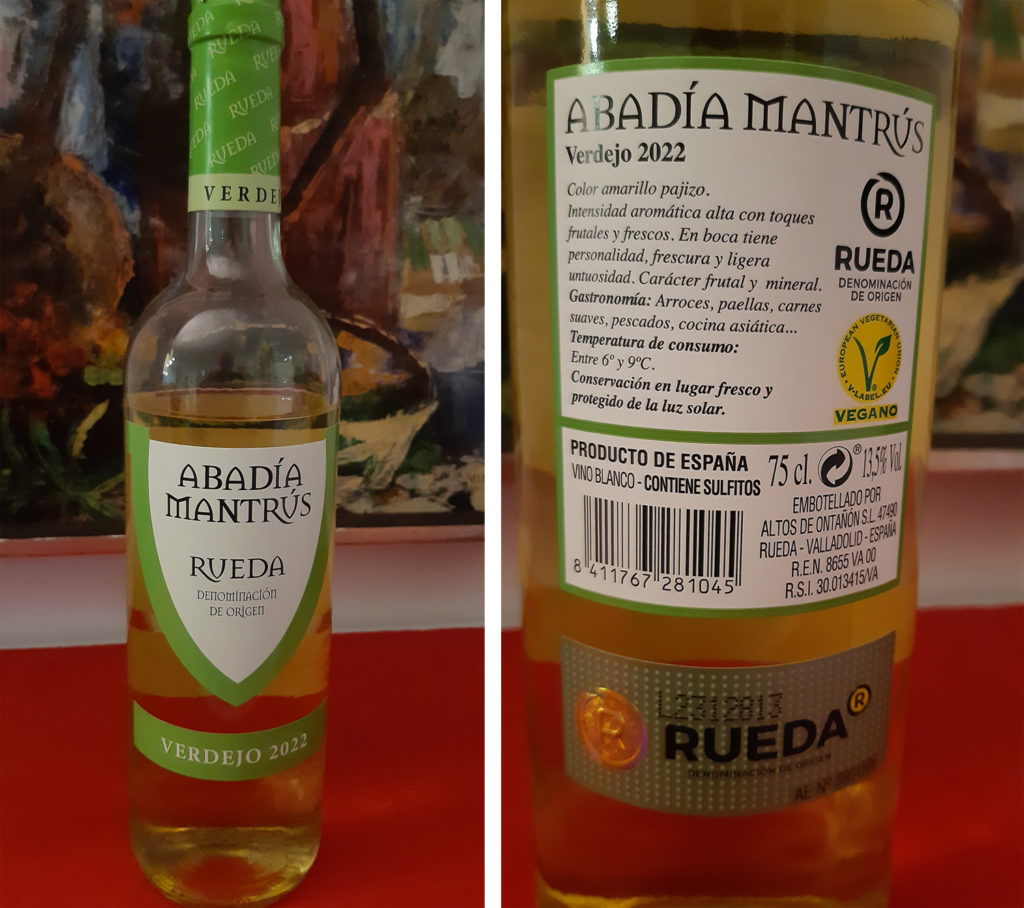 Note: Abadia Mantrus also has a Sauvignon Blanc that sells for about 2.80 which is very good.
Do YOU have a favorite Spanish White?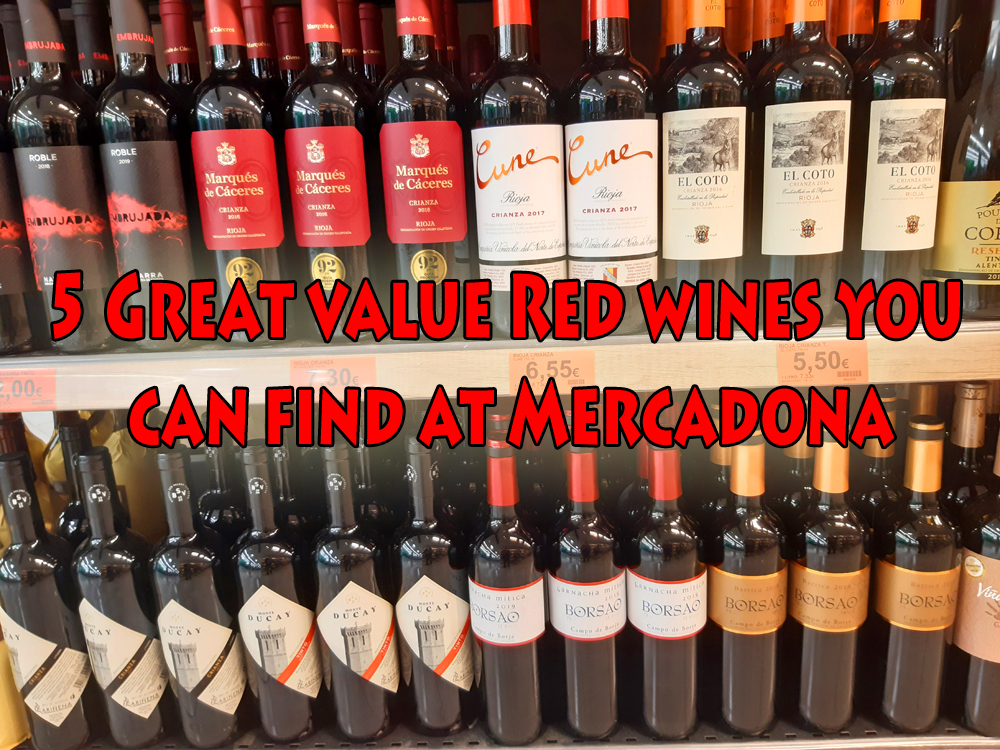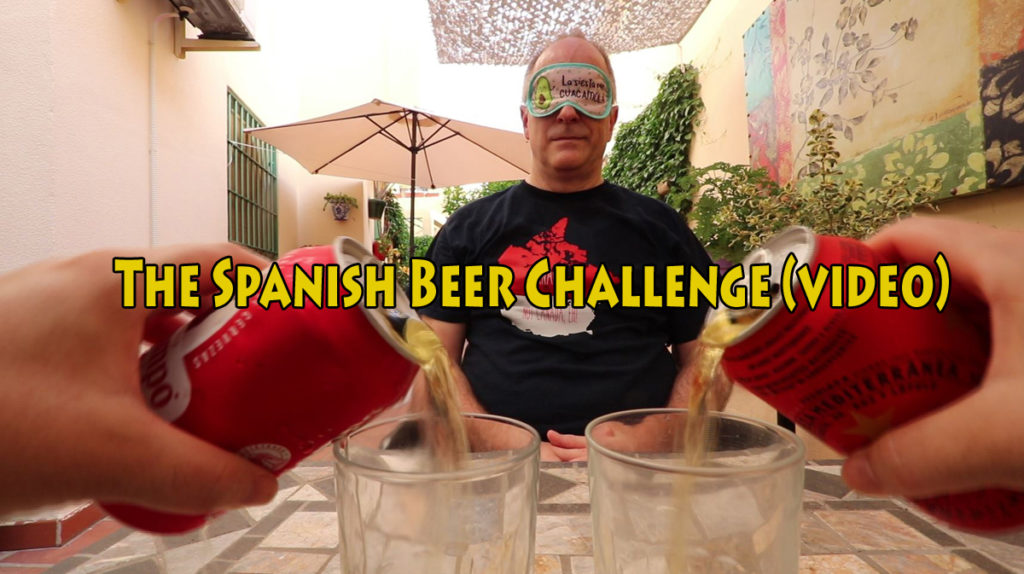 Join Our Newsletter
If you haven't subscribed yet and want to get our posts sent to your email, just insert your email address below. It's free!