Abadía Mantrús Reserva wine review
7.50 Euros, a 7.3/10 for us.
I have a hard time with this review.
I really like the Abadía Mantrús brand – their wines are always solid, good-quality and great value wines. In fact their Roble wine is one of my favorite go to budget wines.
So I bought their 2018 Reserva wine for the holidays thinking that "if the Roble is so good for the price, their Reserva must be that much better".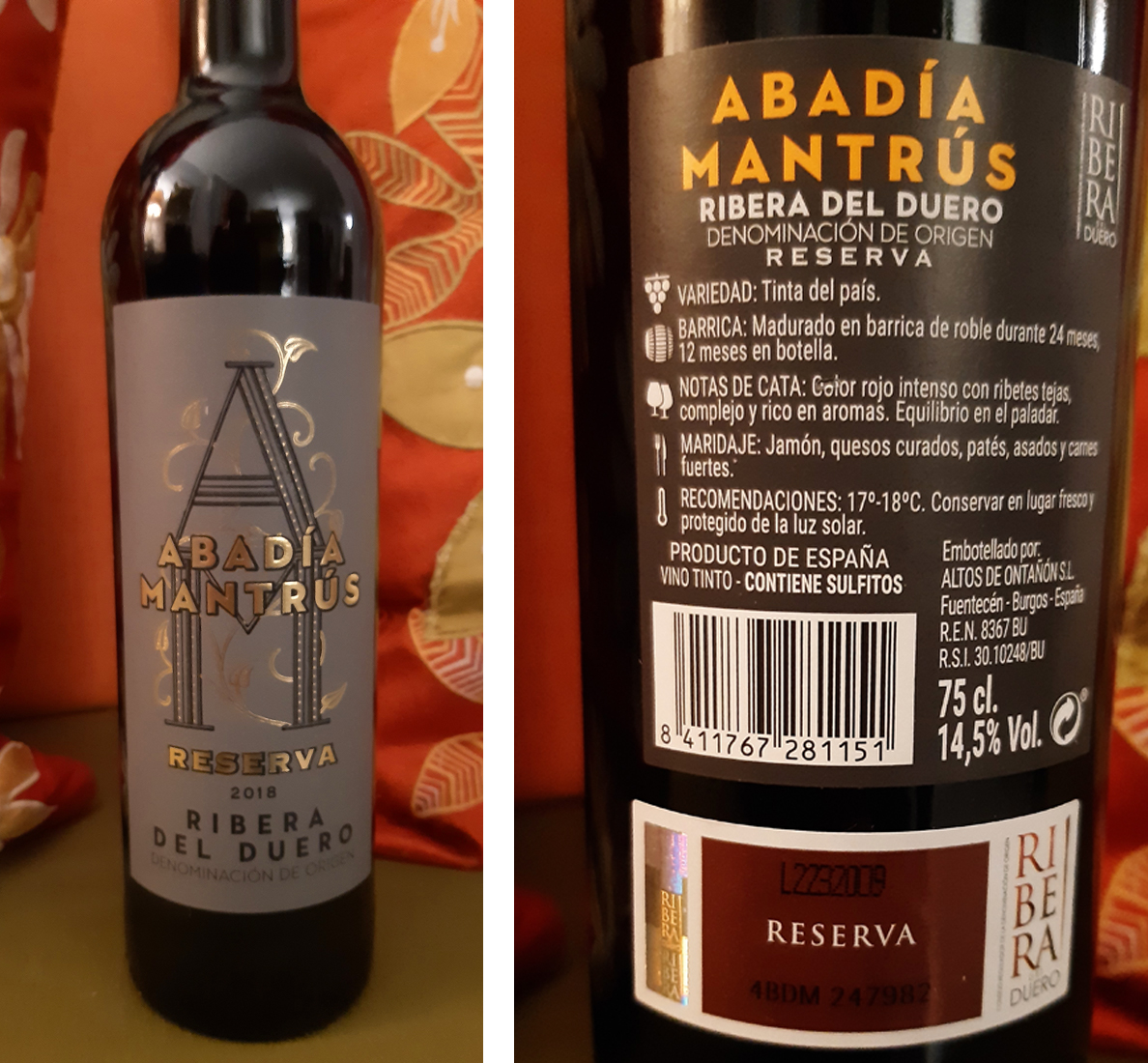 Their reserva is a nice bottle. But maybe the roble at 3.15 Euro spoiled me – because at double the price (I actually paid 7.50 Euros) the Reserva didn't stand out enough to make an impact on me. Yes, it has all I like in a good Ribera del Duero wine (deep, fruity and smooth) and I found the Reserva had more body than the Roble – but I didn't find the finesse or complexity that I had hoped for for a bottle at that price. Maybe I just expected too much.
Value: a good wine that is excellent with heavier foods (meat, pasta etc). But at 7.50 I just didn't find the extra value.