Alhama de Granada – and on renovating a Cortijo in Spain
Alina and Lawrence have a beautiful retreat center & hotel in the countryside surrounding Alhama de Granada. But it wasn't easy – they had to rebuild a 250-year-old cortijo to get what you see today. It took them 6 years just to get approval to build on the property.
All about that below. It's also a wonderful story of integrating into rural life in an idyllic part of Andalusia.
---
Name: Alina & Lawrence Strong
Age: 64 and 74
Country of Origin: UK
Number of years living in Spain: 12
Website: Cortijo Las Montoras
---
Hi Alina! Can you please tell me about yourselves and on how you ended up moving to Spain?
When Lawrence started thinking about retirement, we had to start making decisions for the future and where we were going to live was one of them. When we fell in love and got married in México, decades ago, Lawrence promised me sunshine for when our children were grown up. So, I reminded him of his vows and we started looking for places with sunshine, accessible to family and friends and where we would be able to travel easily to the UK.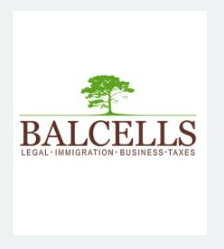 Need help with your immigration needs? Contact Marta at Balcells Group. She handles it all, whether it be a Spanish non-lucrative Visa, Golden Visa, Digital Nomad Visa, Work Visa etc…. More detail here
Why Alhama de Granada? What was the progression that led you there?
Due to the language, Spain was the country to move to. We visited Spain for 5 years, exploring different parts of the country and researching climate, infrastructure, geographical beauty, airports and hospitals. As luck has it, we ended up in Granada, the place where my mother's father was born. In one of our trips in February 2006, we visited Alhama de Granada, we found this appealing ruin and decided that it was it. It would be a project to restore a building with character, history, personality and at the same time, the challenge to bring it up to a modern standard, without losing its charm and beauty.
You bought and renovated a Cortijo (farmhouse) which you yourself described as an "architectural ruin". Can you please tell us about that? What motivated you?
We were motivated because we wanted to bring back to life a piece of history in Alhama. Built before 1752, parts of the building were a complete ruin, parts of it were restorable and parts of it had to be totally rebuilt. We agreed to buy it. It took years to complete the purchase as some of the people named in the deeds had passed away decades before and the paperwork had not been updated or wills were not in place and the sellers had to legally be able to prove that they were the rightful owners of the property. My years of experience as an estate agent kicked in and I followed every single procedure under the sun to ensure everything was legal, paperwork in order and that no one was going to come after us, claiming a part of the property as a niece, grandchild or relative of the deceased. This was the best thing we did.
Examples of the bureaucracy involved: the planning application that we had submitted in 2006 took 6 years to approve. It was finally approved in May 2012. It was a complicated process, with the culture department requesting evidence that people had lived there for at least 100 years before we bought it and that they were empadronados in the property. In addition, an archaeological survey had to be carried out.
We had to engage different specialists in various fields and go through a lot of documentation. It was a learning experience!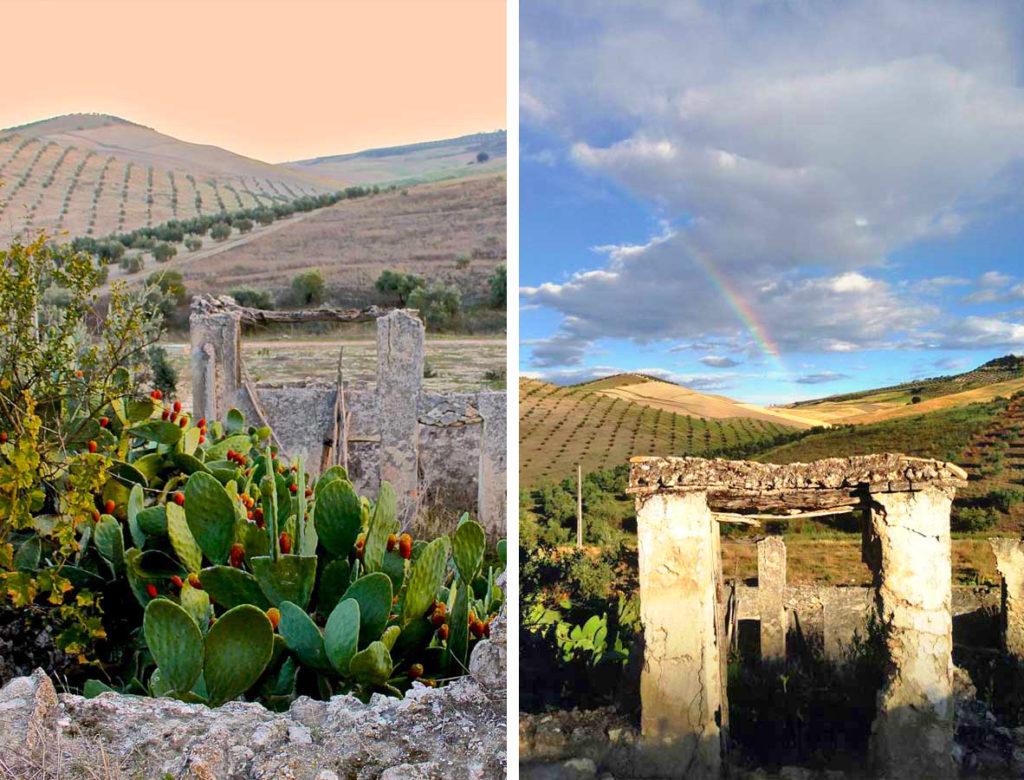 ---
---
How complicated was it renovating the cortijo? Do you have any difficulties finding decent and trustworthy builders? (a lot of people seem to have bad stories). Any advice for anyone looking to do something similar to what you've done?
A lot of the complicated paperwork regarding planning, licences etc had already been completed by before we left the UK. However, there were a number of key decisions we had to make for a project of this size. The first was to delineate the boundaries of our property as no historical documents could be found. Then we appointed two local architects to draw up plans of the existing Cortijo so that we knew what we were starting with. The key decision was to select a builder that was not only capable of undertaking a renovation of this size but was sympathetic to what we wanted (ie. we wanted to maintain the charm of a rustic Cortijo but with modern amenities). Many people choose a builder, for example, for convenience because they are local and/or speak English, however, we wanted someone that had done this type of work before. Our architects recommended a number of Spanish builders they had worked with on similar projects and we inspected the types of work they had completed and we spoke to them in Spanish about our project. We finally selected a Spanish builder, which was the best decision we could have made as it took him and his team of five builders 14 months full-time work to complete the restoration.
We know there are horror stories about builders, however, this is a key decision for any size of restoration and time spent on selection is vital to a successful outcome. Our builders arrived promptly at 8 a.m., worked until 6 p.m. (or later if concrete was being poured), Monday to Friday. They were also responsive to our requests for minor changes to the layout as the restoration progressed. In terms of advice, anyone considering this type of work needs to do their homework on builder selection, we also made the conscious decision not to do any building work until we actually lived in Spain. For our restoration we rented a house in a small village 5 km from the Cortijo, which enabled us to visit the site every day to view progress and answer any questions the builder had.
---
---
I knew the area has incredible geography and tons of activities. Can you tell us the best things to do in Alhama de Granada?
There are many things to do in Alhama de Granada depending on how energetic you are. For example, take the walk along the river through "Los Tajos", a gorge created millions of years ago whose river supported the flour mill industry. Only one mill now remains intact and it still has the original milling machinery – driven by water power! This walking path, called "Camino Los Angeles", takes you past a small chapel and cave houses and on to the Pantaneta, an artificial lake which is home to native and migratory birds during the year. For those who want more of a challenge, the local walking club "Senderistas La Maroma" walks every other weekend around Andalucia throughout the year (excluding July and August). The walks vary in difficulty and are up to 20 km in length. Each year members walk to the La Maroma peak.
If you just want to enjoy Alhama there are plenty of fiestas during the year and an Annual "Carnaval", which is one of the oldest in Andalaucia.
A visit would not be complete without a trip to the Balneario which is signposted just before you enter Alhama. The thermal waters can be sampled free of charge outside the main Balneario.
---
---
You mention the "wonderful people" in Alhama de Granada. How did people react to you when you settled here and proceeded to renovate the cortijo? Are there other foreigners living in the area?
Our Cortijo is located 11 km from Alhama and during the restoration we lived in Santa Cruz. Everyone knew we were restoring the Cortijo and were pleased as it had been abandoned in the 1960´s. We were welcomed into the village of Santa Cruz and took part in a number of activities such as Tai Chi in the Village Hall. Over the 14 months of restoration, we got to know people in Santa Cruz and Alhama and I started to volunteer for various activities in Alhama for the benefit of others. For example, delivering food for the Food Bank; teaching Tai Chi to a group of Moroccan ladies and people who attended "El Lucero", a centre for people with disabilities. In giving back to the local community, we found that we were readily accepted into Alhama. Lawrence joined the walking club and I formed Alhama Sana A-SANA, a non-for-profit organisation focused on improving the health of people living in the Comarca de Alhama. I was also instrumental in setting up a dog charity (ASAP), aimed at re-homing stray dogs abandoned in and around Alhama. As we became more integrated into the community, I was also invited to become a member of the Patronato de Estudios Alhameños. We are dedicated to maintaining the history and culture of Alhama de Granada and I'm the only foreign member of this group.
There are other foreigners living in Alhama and the surrounding area who are British, Dutch, French American and Australian but also many more from all over the world.
---
---
Besides running your cortijo as a retreat centre, what else keeps you busy? How do you spend your time in Alhama de Granada?
Our retreat centre Cortijo Las Montoras occupies much of our time during the spring and autumn months as we welcome athletes, yogis, artists, writers, cyclists and spiritual and corporate groups who come to the beautiful area to experience their objective and do quality tourism. www.cortijolasmontoras.com
Lawrence coordinates the maintenance work of the finca and the olives, etc He also is the current President of the environmental volunteer's association El Quejigo. These things keep him busy and fit.
I still work, not only in our retreat centre, but also as an estate agent working with international clients. I'm also taking a masters degree to get back my credentials as a personal Mindfulness, life, NLP and emotional intelligence coach. Because of Brexit my UK qualifications ceased to be valid in the EU.
We definitely keep ourselves busy and happy. There is always something creative and productive to do.
Are there any well-known watering holes, restaurants or cafés in Alhama de Granada that you recommend for visitors?
For breakfast, as you enter Alhama, the place to go is Paco Cabezas´s (good food and service). In the main tourist centres of Alhama there are two bars, La Placeta and Bar Ochoa. Both offer good food and the opportunity to enjoy a drink, tapa and a meal al fresco. A short distance from the town and adjacent to the pantaneta are two restaurants, El Ventorro and Asador Pato Loco. Both offer menu del día and al la carte. El Ventorro also has a hammam (Arabic style baths) next to the restaurant and Pato Loco has a swimming pool which is open during the summer months.
---
---
Can you summarize your time in Spain Alina? Highlight, lowlights, challenges…Would you change anything at all?
Since my husband and I moved to Spain in 2012 we have both enjoyed the change in culture and lifestyle and the positive impact it has had on our health and well-being. We spent time in researching the best location and have ended up with exactly what we wanted – a rustic Cortijo restored exactly to our specifications in a beautiful part of rural Andalucia. However, in the early days this was both challenging and frustrating as things moved slower than in the UK. Spanish bureaucracy is incredibly complex and we only managed to work our way through this because of my experience of similar systems in Mexico and the fact that I speak fluent Spanish. Without this it would have been both time consuming and expensive to engage gestors.
Lowlights – this included the early days of May 2012 that we spent in Santa Cruz waiting for approval to begin restoration; all our worldly belongings were packed into two small rooms in our rented property together with our two Labrador dogs, Max and Jessie. A depressing time!
Highlights – firstly seeing our Cortijo come to life when it was painted in white and secondly getting the mains electricity connected and finally moving in to our Cortijo in late 2013. Another highlight was when Lawrence and I were asked to be the guests' speakers at the XIX Velada Alhama, Ciudad de Los Romances evening in the centre of Alhama on 8 August 2015.
Have there been challenges – of course; ranging from coming to terms with the bureaucracy associated with restoring an old property to getting the tax changes sorted out as residents. However, if you are prepared to fully integrate into the Spanish way of life in Alhama de Granada or in any other place in Spain, you will discover the benefits associated with living in rural Spain.


Having said all of this we found the right location and the right property and we would not change anything.
Thank you for doing this interview Alina and Lawrence!
Join Our Newsletter
If you haven't subscribed yet and want to get our posts sent to your email, just insert your email address below. It's free!