Campo Viejo Fresco Review
This is our regular white wine, a wine that's above the level of most white wines in the under 5 Euro category (our experience is that a lot of Spanish wines in this category are overly sweet and syrupy. Serve them very cold if you're going to enjoy them).
Campo Viejo Winery is located in the Rioja, Spain's most famous wine growing region. It is made primarily from Viura (the most common white grape found in Rioja), Verdejo and Tempranillo blanco grapes.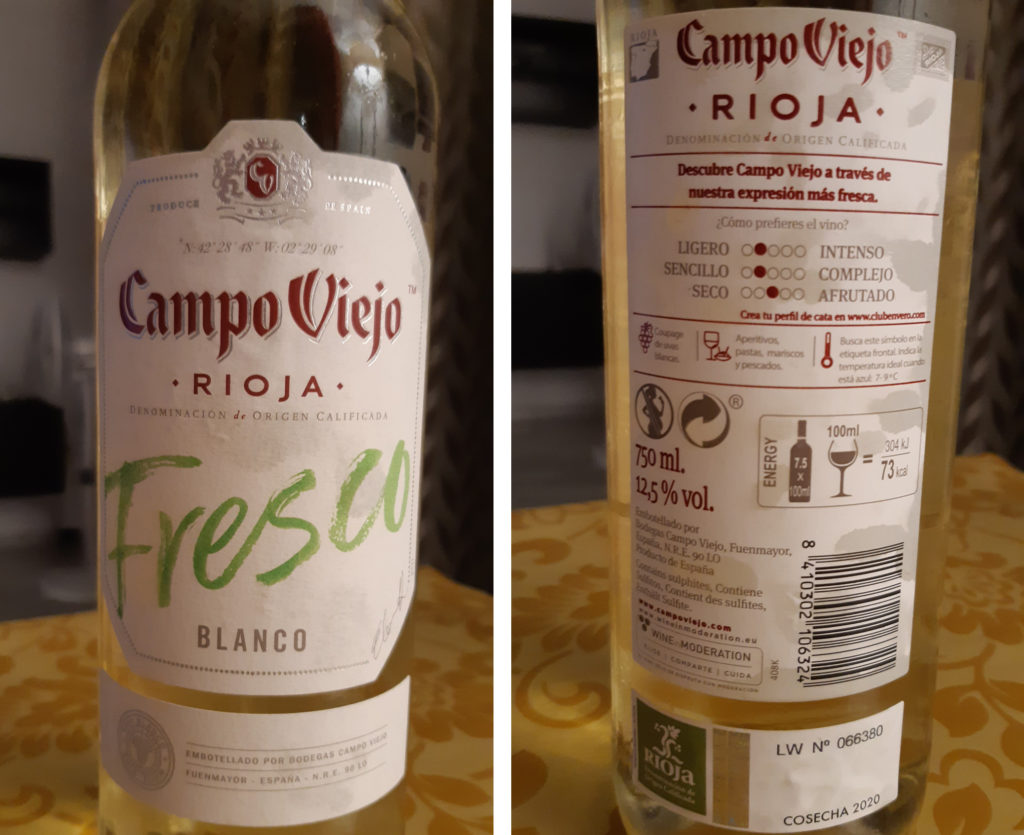 Description: light and fruity, this is a perfect summer wine. It's almost scary how well it goes down on a hot summer day. Make sure to serve well chilled though because it has the tendency to taste sweet and cloying if warm.
Value: Very good value. I've written about some of the Spanish wines in the under 5 Euro category, wines like El Coto. Spend about 0.75 Euro cents more for Campo Viejo Fresco and you'll find yourself with a much higher quality wine. Also consider Marqués de Cáceres which, although a bit more expensive, is even better (in my opinion).
Another review of Campo Viejo Fresco.