Campo Viejo Tempranillo Review
4.55 Euros, 1/10 for us
It's rare that I can't drink a bottle of wine.
I drank it the 1st time and had these notes:
Ugg. Tannic, acidic, "oaky". I don't get any fruit flavors from this, it's actually giving me a headache. Worst wine experience I've had in a long time.
I've learned more about Spanish wines since the above experience. I know young Rioja's can be hard to drink without aeration (see my experiences with Sierra Cantabria and Luis Canas). But I know Campo Viejo is a well-known winery (I really like their white) and started to doubt myself. So I decided to try it again and went out and paid another 4.50 Euros for another bottle.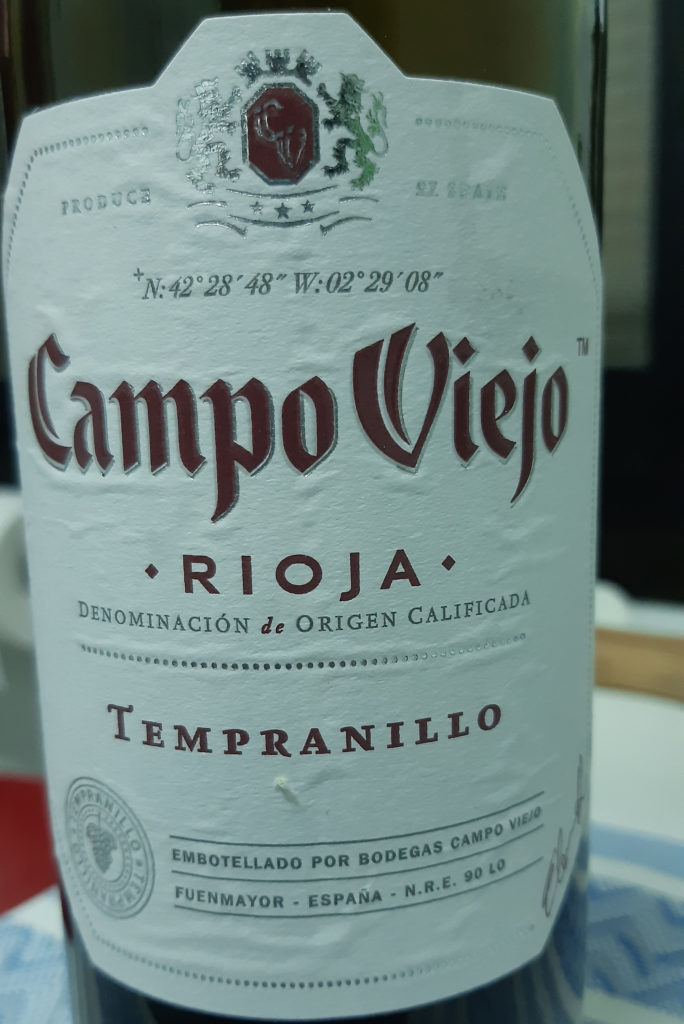 This time I decanted the bottle for a couple of hours. Then I tried it.
Tannic, acidic, oaky.
I open up the simple but dependable Los Molinos and poured the Campo Viejo back in the bottle.
The next day I went through the same process. I decanted it for a few hours and tried it again. Same result.
Screw that.
I know some young Riojas are more complicated. I get that. But I've also had lots of Rioja Crienzas where I've opened the bottle, poured it, and had a great glass of wine. I don't know what the trick is to this Campo Viejo bottle (am I supposed to stick it in my cellar and wait 2 years?) but I can't be bothered. I can imagine someone going to the store to pick up a nice bottle of wine for a special meal and being stuck with this – which is basically undrinkable in my opinion – and being upset. I'M upset that I have to go through all the above for a bottle of wine.
It gets a 1/10 for me only because I was able to use the wine in a batch of spaghetti sauce.
Somebody else's description of this wine.