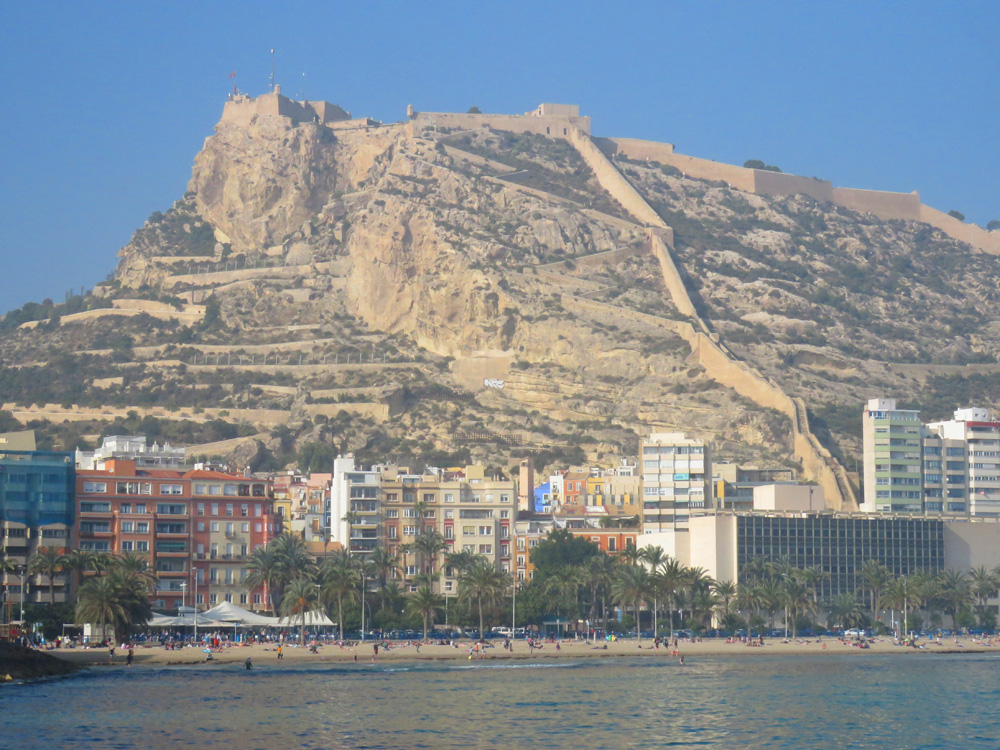 Castillo de Santa Bárbara – the highlight of Alicante
I'll be honest – Alicante didn't impress us at all. The city is home to a lot of expats and is also a popular tourist destination. It's why we decided to visit Alicante when exploring different options as a place to call home in Spain.
We spent 11 days in Alicante and its charms were lost on us. We didn't find it a very attractive city. Apart from its beaches we just saw no reason why we would ever want to live in Alicante. That might sound harsh but…
My full assessment of Alicante as a place to live in Spain
As a tourist we weren't overly impressed by Alicante's attractions either except for one – the Castillo de Santa Bárbara (ie. Santa BárbaraCastle).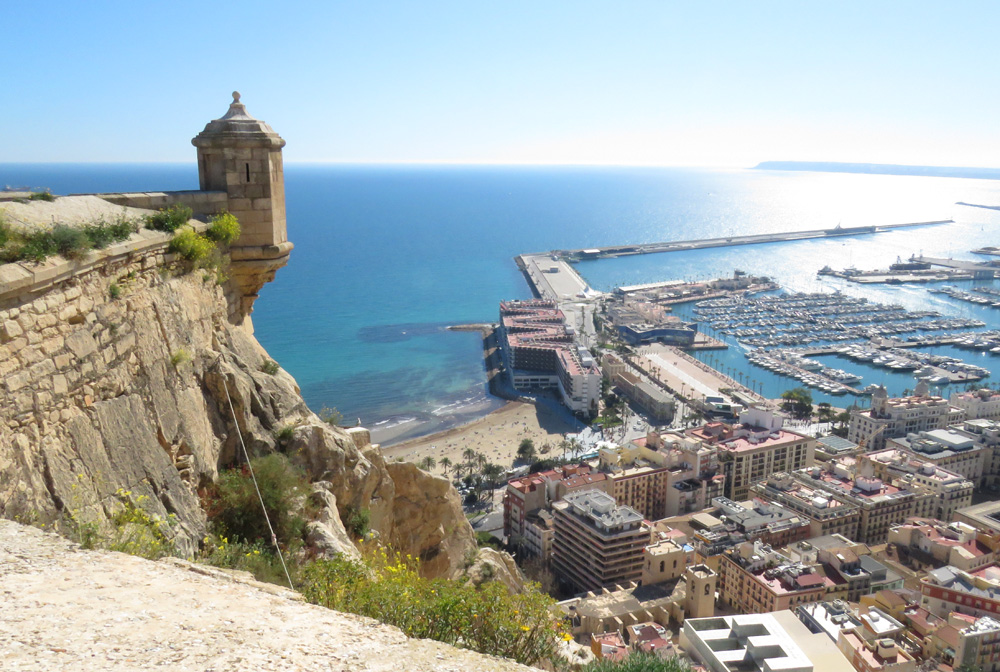 The castle was built by the Moors in the 9th century. Moorish rule in the region lasted 500 years until December 4 of 1248 when the Christians, led by Alfonso of Castile, captured the castle. It was part of the Reconquista, the Christian recapture of the Iberian peninsula from the Muslims. The Castle is named after Saint Barbara whose day of celebration coincided with the capture of the castle.
Since then the castle has changed hands many times and has been occupied by the Dutch, English and French. During the Spanish Civil War (1936-1939) it was used as a prison.
There's really not very much to the castle except for walking the ramparts and seeing the great views. The castle sits on a commanding hill overlooking Alicante with 360 degree views on the city, the coastline, and the mountains in the distance. Santa Bárbara Castle has a phenomenal physical location and the views alone warrant a visit.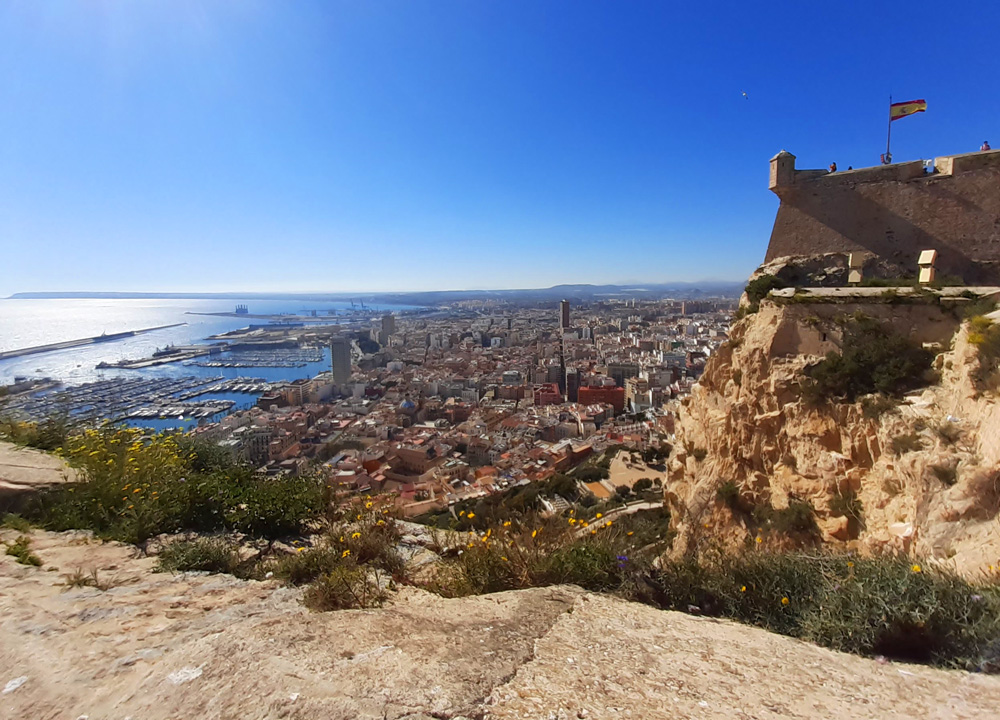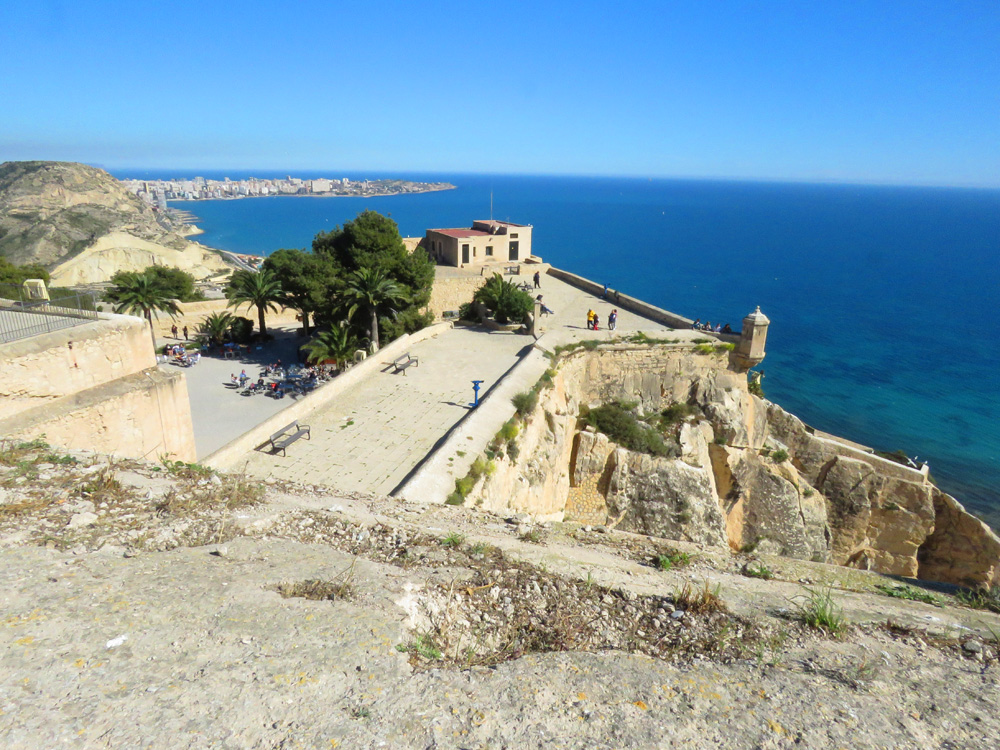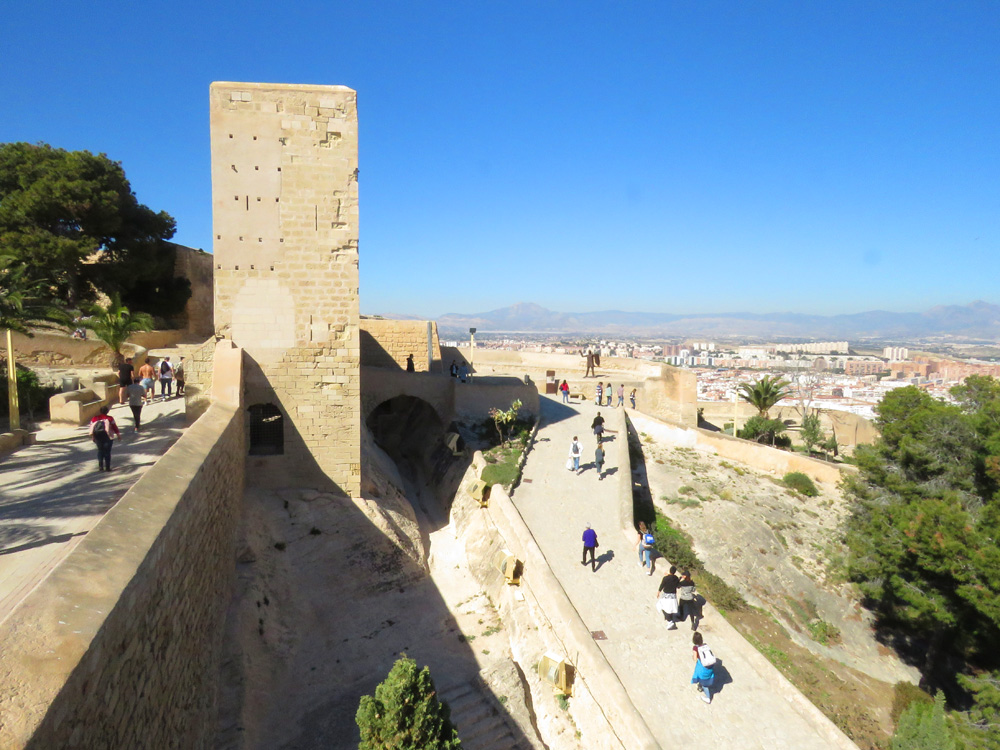 Getting up to Castillo de Santa Bárbara
You can either walk up or take an elevator right to the top of the castle:
Elevator: Right across from Postiguet beach (across from the overhead foot bridge) is a long tunnel leading to an elevator. Cost 2.70 Euro…but you'll get to the top of the castle in minutes.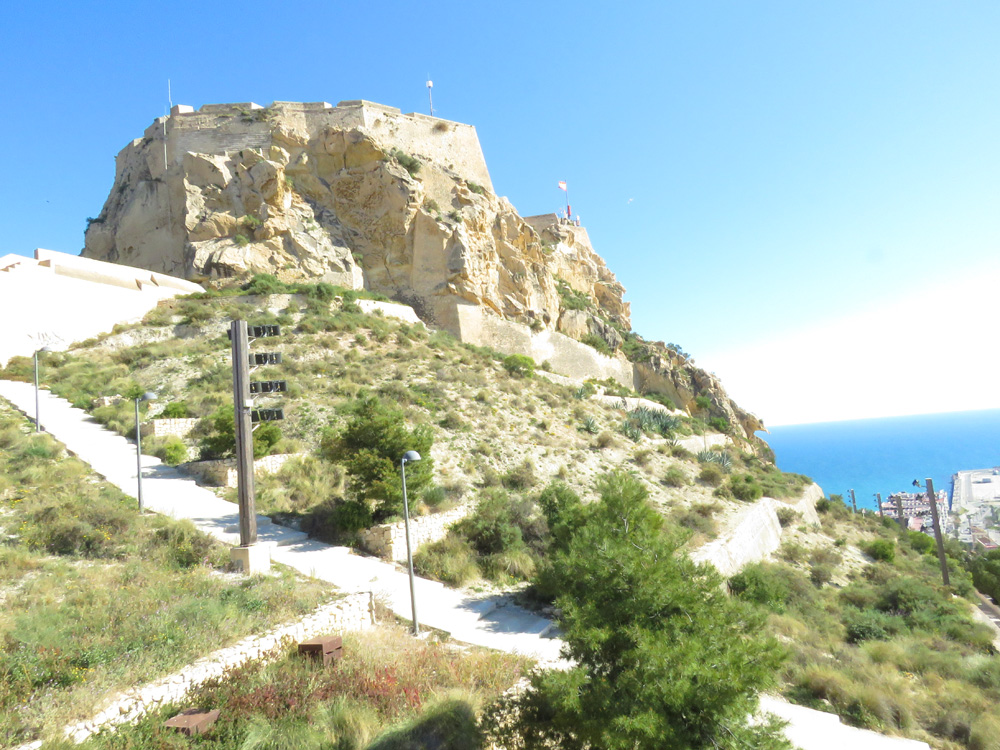 Walking: A series of streets behind Església de Santa Maria d'Alacant (Basílica of St Mary of Alicante) in the old town will lead you straight up or down to/from the castle. It took us 30 minutes walking down.
Entry to the castle is free.
Have you been to Alicante?
Have you gone up to Santa Barbara castle?
I'd be curious what you thought
Join Our Newsletter
If you haven't subscribed yet and want to get our posts sent to your email, just insert your email address below. It's free!