The Best Places to live in Alicante Province
Alicante Province is one of the most popular provinces for foreigners settling in Spain.
But what are the best places to live in Alicante Province?
Alicia is a real estate agent specializing in Alicante province. In this post, she tells us about the most desirable places to live in Alicante. She also gives you plenty of information and tips on everything you need to know before buying in this region.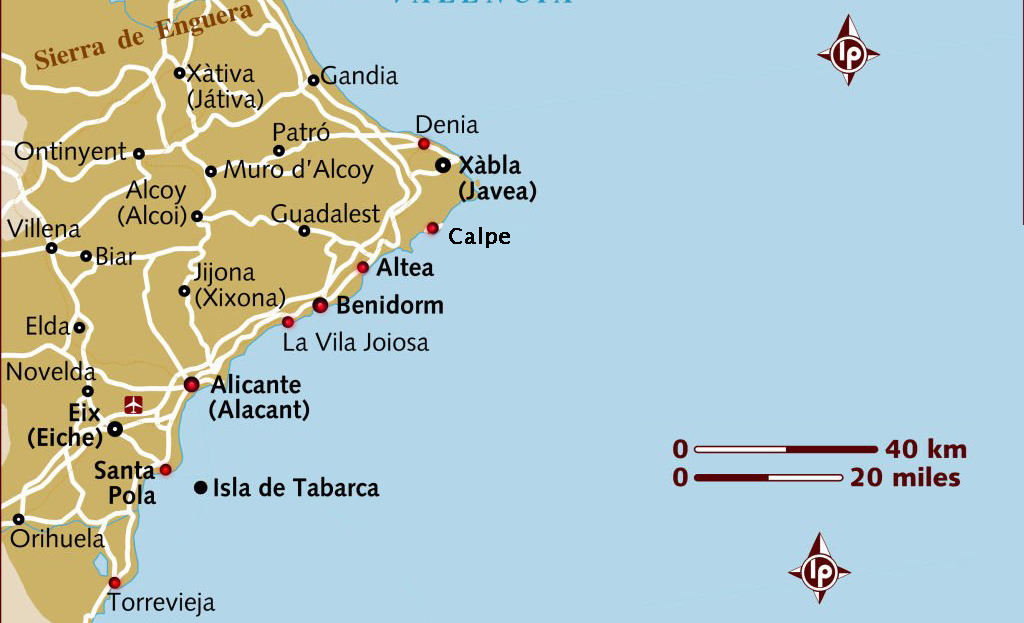 Best Places to Live in Alicante Province
Alicante
If you want city life then the city of Alicante might be the place for you. It is a city with a wide range of restaurants, bars, entertainment and job opportunities. Foreigners love the beaches and the relative tranquillity of the city (compared to most Spanish cities Alicante has a very relaxed vibe). In general, it is a city where you can have a good quality of life and the optimal mix of nature and city.
Alicante has been making efforts to attract international companies, investing in infrastructure and improvements in the port. The road network is generally good with the AP7 highway and the public train transport system (the tram which runs up the coast all the way to Denia).
The average price for properties is 1,939 €/m²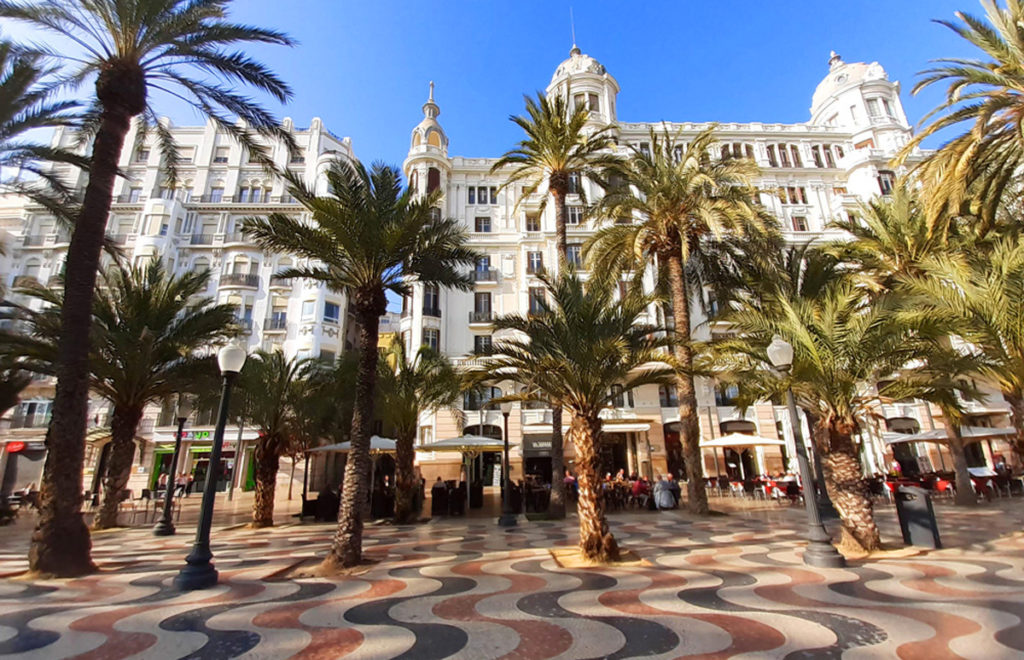 ---
---
Playa San Juan
Playa San Juan is just outside Alicante's city center along the beautiful coastline of the Costa Blanca. It has a 3 km golden sand beach and a beautiful long promenade. Along the coast, many tourist flats are very active in the summer period. Inland, you can find flats, townhouses, and new developments. Many foreigners have permanent residences here. New shops and restaurants have been installed because of the increased population. City Hall has plans to build schools and hospitals and offer more public transport in the area.
The average price for properties is 2,498 €/m²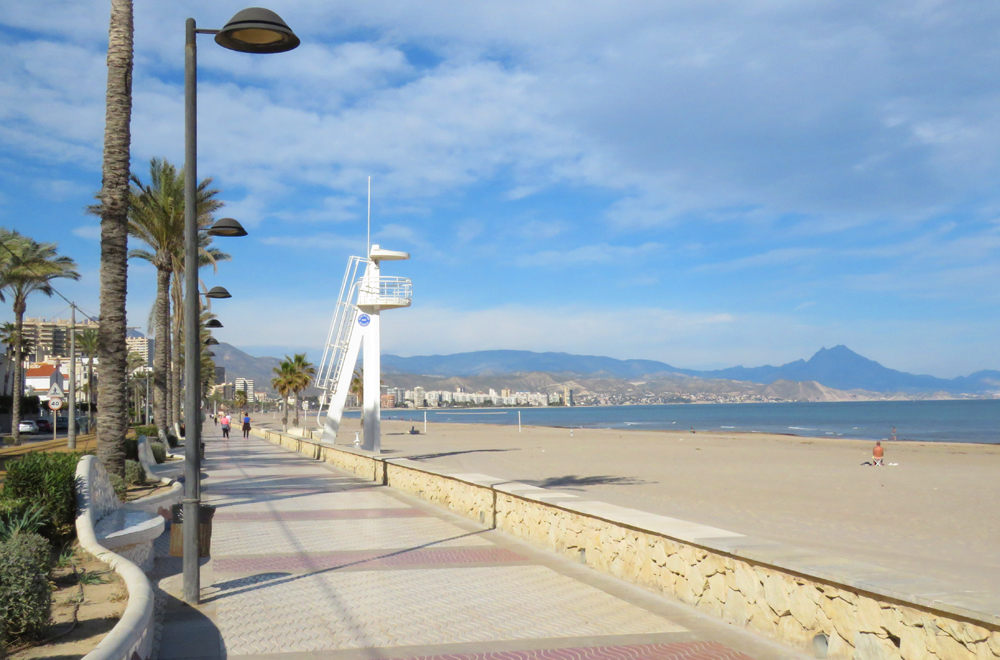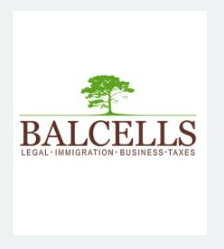 Need help with your immigration needs? Contact Marta at Balcells Group. She handles it all, whether it be a Spanish non-lucrative Visa, Golden Visa, Digital Nomad Visa, Work Visa etc…. More detail here
Villajoyosa
A city of fishermen and workers of Benidorm. It is known for its colorful houses and festivals. Within easy reach of Alicante by the AP7 highway and by TRAM. It has a 2 km Long Beach and a promenade with restaurants. Mainly family tourism and a lot of Nordic foreigners that have properties in the old town (Casco Antiguo). Many apartments and new developments at the periphery of town.
The average price for properties is 2,056 €/m²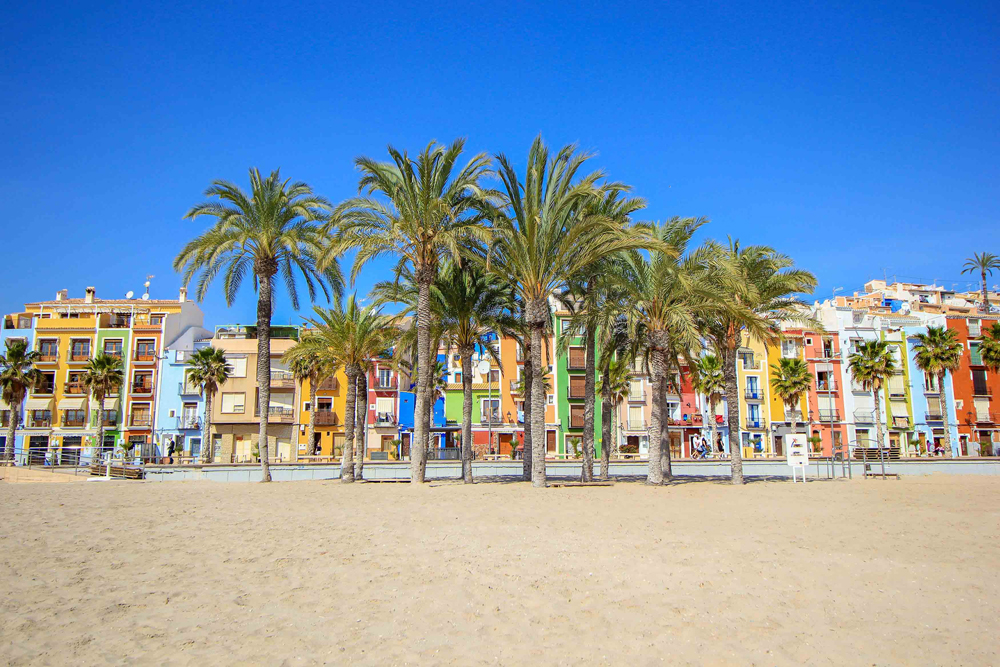 ---
---
Benidorm
Popular with both tourists and foreign expats, Benidorm is always a happening place. You'll never be bored and will have an array of bars, restaurants, and nightclubs within easy reach. You're also close to nature: Benidorm is a place where you can swim (the beaches here are gorgeous), snorkel or hike.
Benidorm also has medical clinics, international schools, and easy access to Alicante by tram.
Where to live in Benidorm? Spaniards tend to live close to the center in the Poniente beach area while many expats live in the district of Levante. It's nicknamed "The English district" but you'll also see Dutch, Germans and French there.
Benidorm has a very international flavour.
The average price for properties is 2,189 €/m²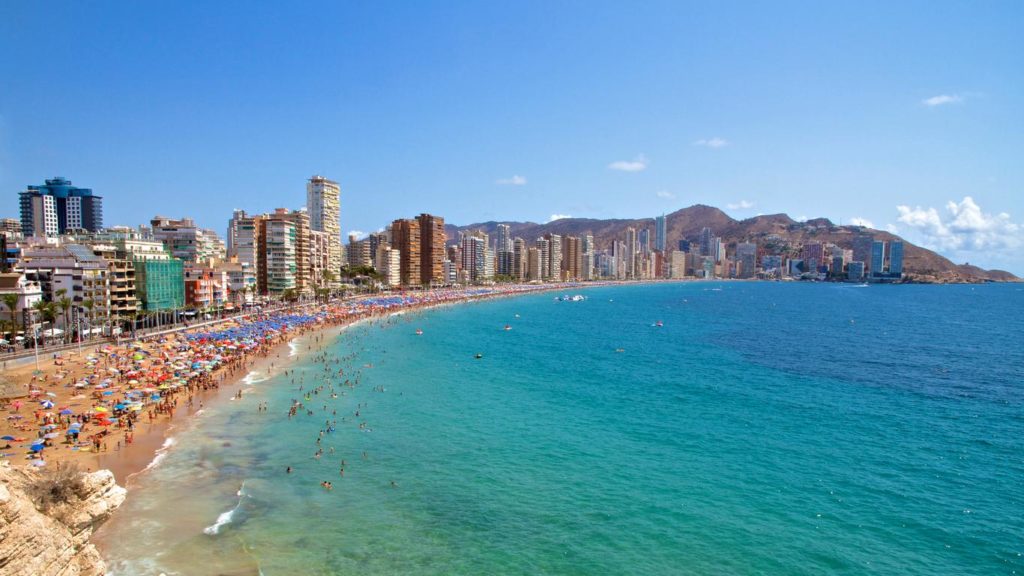 Altea
A small white town with a lot of charm and beautiful views of the Mediterranean Sea and Sierra de Bierna mountains. It has a promenade along the coast, recently renovated, with restaurants and shops. Easily reached by road but you can even get here by tram from Alicante. Altea has a mix of foreigners and Spanish people living in apartments and townhouses both in town and in the periphery. There are primary schools, high schools, and the University of Arts. People love Altea!
The average price for properties is 2,682 €/m²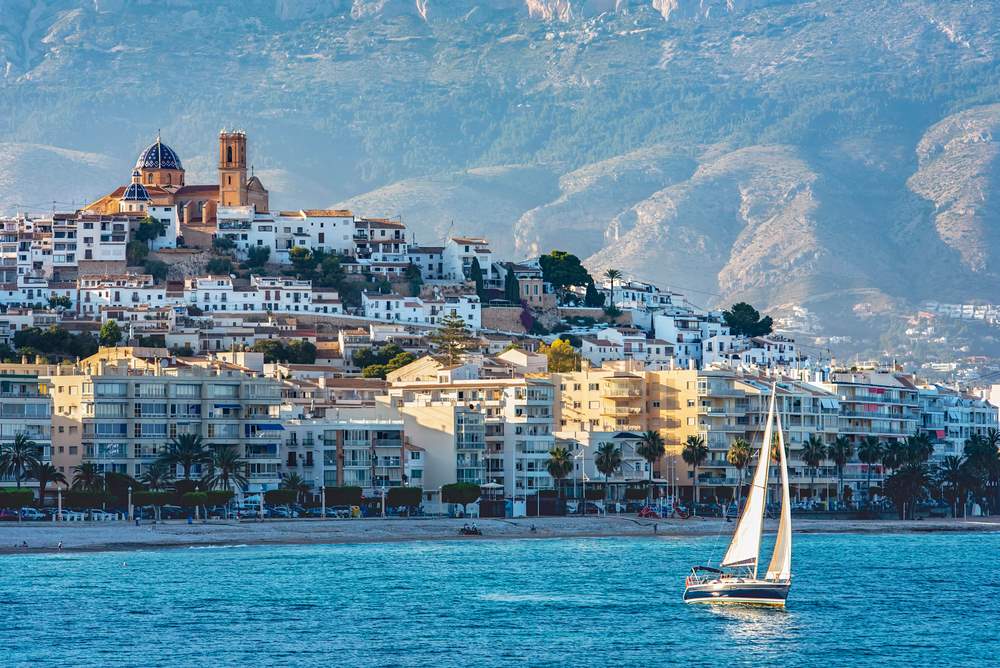 ---
---
Calpe
Calpe is about 70 km north of Alicante and is famous for the Peñón de Ifach, a huge limestone outcrop that towers over the city. It's one of the most stunning features on the Spanish coastline.
With great beaches and lots of nature, the town has a significant foreign population – approx. 50% of Calpe's population of 22,000 are foreigners (mostly English and German).
Calpe can be reached by Tram from Benidorm.
The average price for propertiesis 3.296 €/m²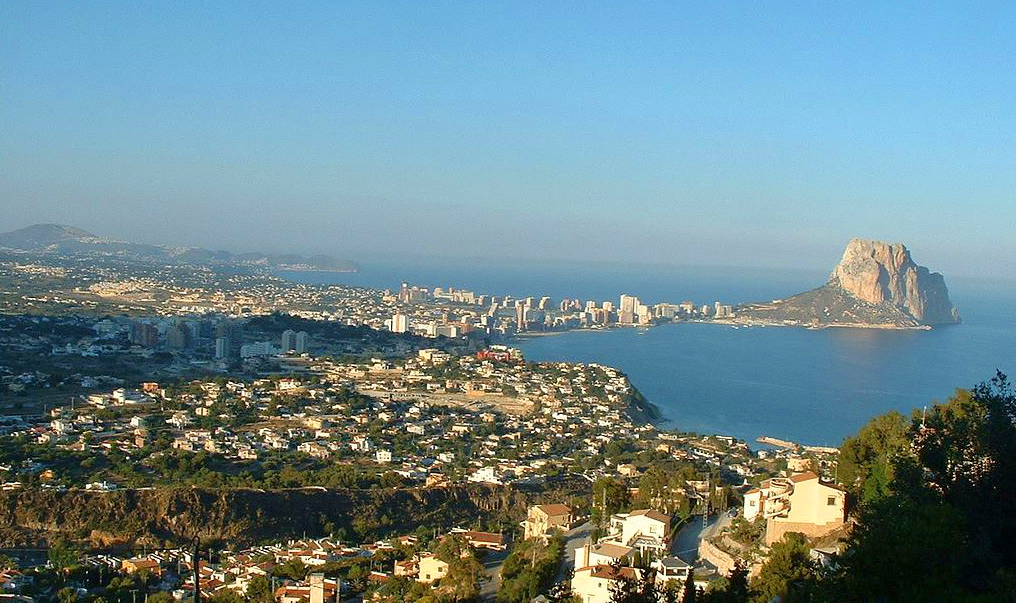 Denia
Denia, with about 20 kilometers of beach and a lot of tourist attractions (including a castle) is on the north side of Montgó Park. You can enjoy the Mediterranean and the mountain almost at the same time. The port offers a variety of water activities and restaurants. From here ferries depart to the Balearic Islands. It is located near Alicante and an hour from Valencia – both cities with international airports and great road networks.
The average price for properties is 2,438 €/m²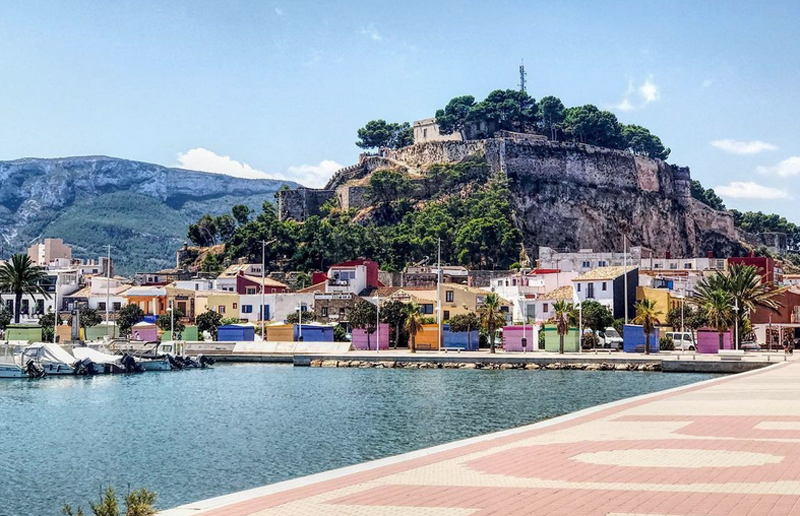 ---
---
The towns of Orcheta, Finestrat and La Nucia
These three charming villages lie between the mountains and the coastline of Alicante province. The public transport system here isn't great so you need a car. These are calm villages with a main square and narrow streets. The communities, predominantly Spanish, takes part in its festivals and traditions. You can find townhouses in the central area or the new constructions in its peripheries.
The average price for properties: Orxeta 1,791 €/m², Finestrat 2,014 €/m², La Nucia 1,387 €/m²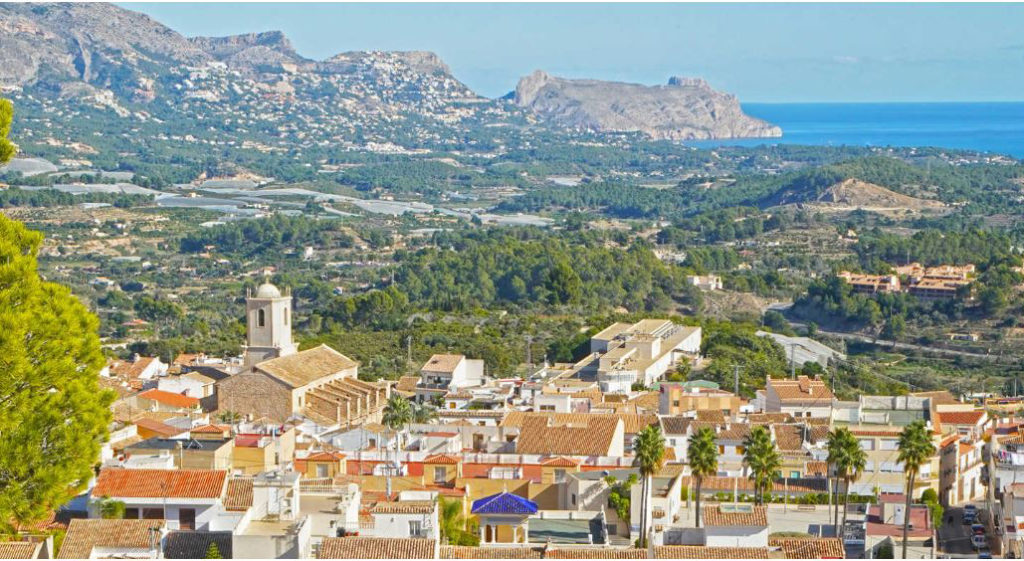 La Nucia (source)
Santa Pola
Santa Pola is a coastal town of about 36,000 people located about 30 minutes (by car) south of Alicante. Like Torrevieja (which is a bit further down the coast), Santa Pola attracts both tourists and long-term residents who are attracted by the beaches and nautical activities. Santa Pola is a bit quieter (and smaller) than Torrevieja and still has many of the facilities that one would expect for people wanting to make the city home.
The average price for properties is 1.955 €/m²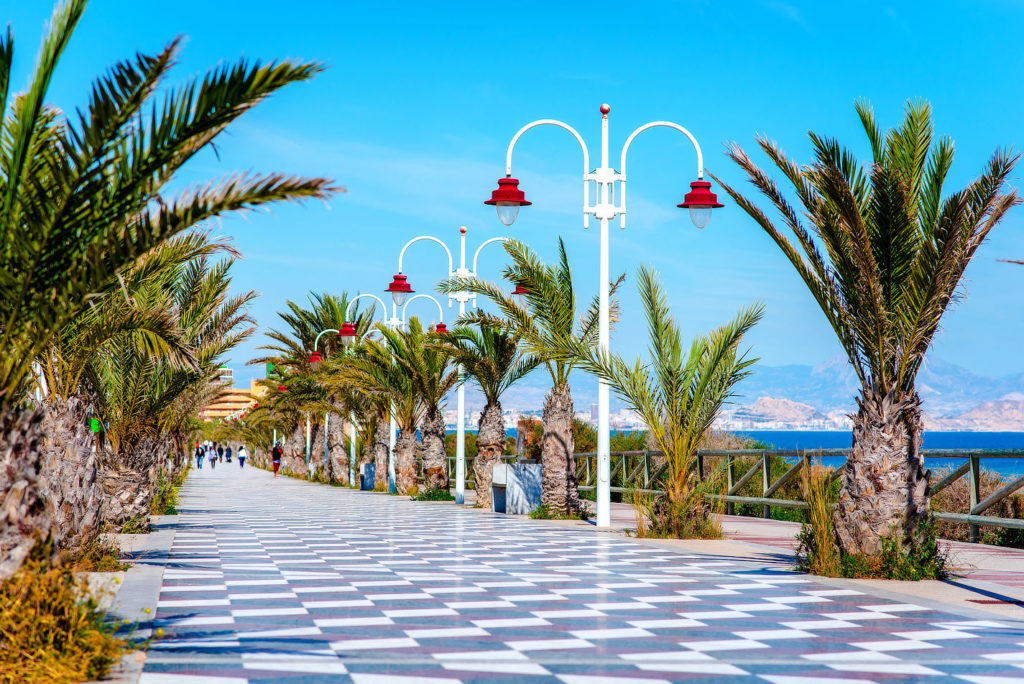 ---
---
Torrevieja
Located about an hour south of Alicante, Torrevieja is a popular place for both tourists and long-term resident foreigners. The city has a population of about 80,000 (it's the 3rd largest city in Alicante province after Alicante and Elche).
What draws them to Torrevieja? Beautiful beaches (6 beaches that extend over 20 km), a long boardwalk conducive walking and jogging, an Aquapark for kids and great gastronomy (tons of restaurants in Torrevieja). Torrevieja also has some of the lowest real estate prices in Alicante province.
The average price for properties is 1.852 €/m²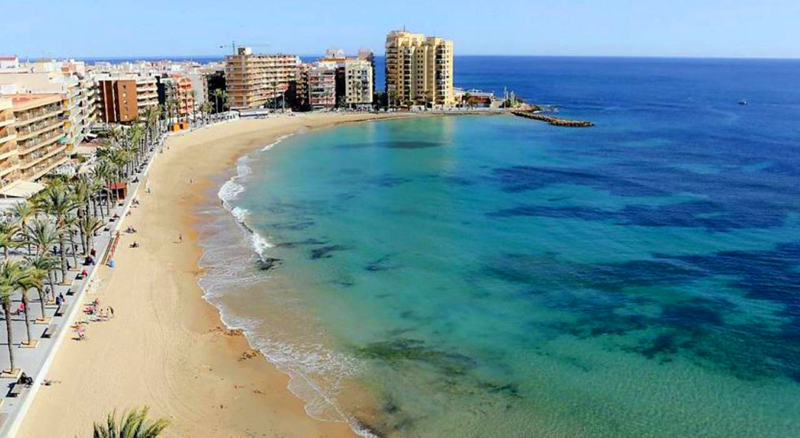 TIPS AND INFORMATION ON BUYING A PROPERTY IN ALICANTE PROVINCE
Before launching such an adventure, think about WHY you want to buy in Spain.
Is it an investment, a second home? Have you thought about the type of property? what price range?
• Request all property information from your contact (seller or realtor), property registration, mortgage cancellation, debt certification, tourist license, etc. Many real estate platforms advertise properties without having all the requirements for their sale.
• Visit the property you are interested in multiple times and take the time to get to know the area and surroundings. There are several real estate developments or improvements of the municipalities that can affect your next neighborhood.
• Consider all expenses. In general, the energy certificate and the commission of the real estate agency are expenses payable by the seller. The property purchase tax, notary, property registration, and property inspection are expenses payable by the purchaser.
If your investment objective is to buy to rent out, this will need careful monitoring, including a tourist license to operate. This you request from the Valencia Community and it may take time depending on the requirements. You should also consider your fiscal residence situation (where you are taxed) since this will affect your profitability.
If you are interested in a second home, you have to plan to visit it periodically or hire an administrator to keep your property in good condition. The deterioration can be rapid due to coastal climate conditions (humidity). Giving the impression that the property is occupied, by taking care of gardens and swimming pools, is important to avoid the "squatting" problem in Spain.
---
---
If you want to move to Spain and make it your habitual residence, you need to consider lifestyle options.
Is it important for you to be close to schools, cultural and commercial centers, transport lines, and hospitals?
The road network is generally good and the public transport system is quite developed, at least to the north of Alicante (where you can take the tram all the way up the coast). Easily accessible with the tram, are, for example: Playa San Juan, El Campello, Villajoyosa, and El Albir. They are all cities/towns that offer a high quality of life and within easy reach of Alicante city, the airport and hospitals.
As for the type of property, there is a large variety of flats, apartments, townhouses, semi-detached houses, villas and rural houses. Regardless of which type of property you want to buy, you must check all the data: Is it registered correctly in the Property Registry? Do the square meters indicated match the ones in the "cadastre"? Are there any outstanding debts (check with City hall and the Community). Have building inspections been done? Is the area affected by the urban plan?
The real estate market in the Autonomous Community of Valencia (which Alicante is part of) is gradually requiring its professionals to belong to a Professional College (API). Select an agent that inspires your confidence and does not pressure you to sign any contract without previous verification.
You can contact me if you need help buying a property in the province of Alicante. I am a Buyer Agent, a member of the Spanish International Realty Alliance, and Alicante Professional API.
Have a look at my website: Buy a House – The Home Buyer Services
You can also contact me on LinkedIn: Alicia Yanez | LinkedIn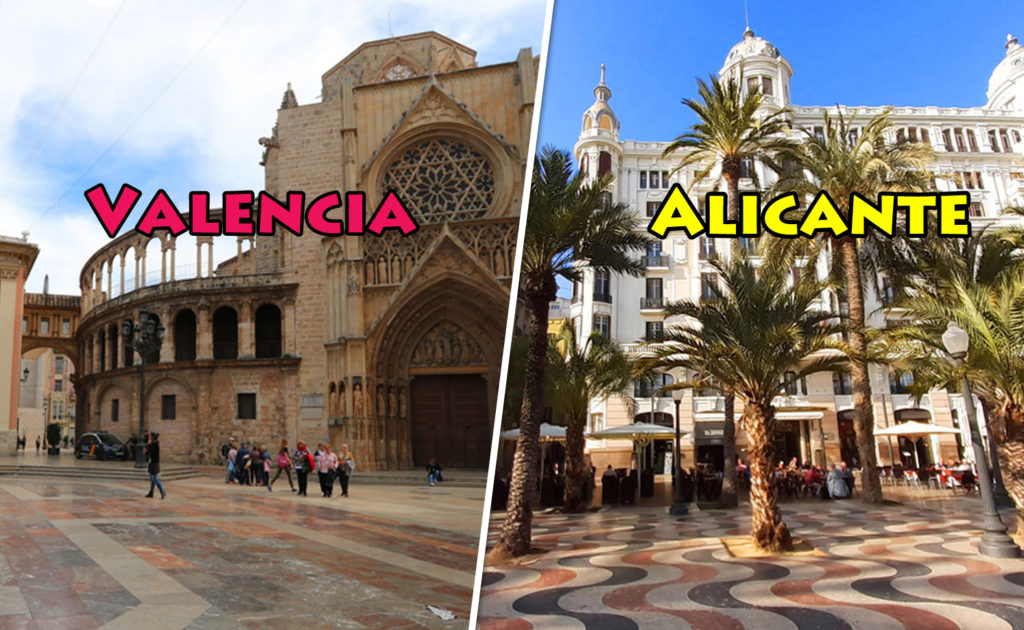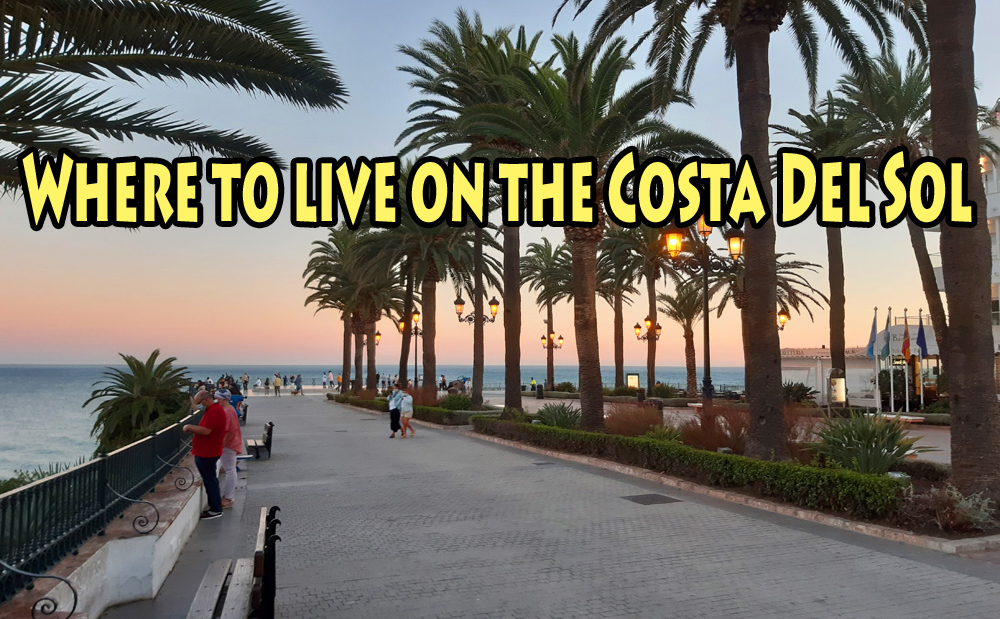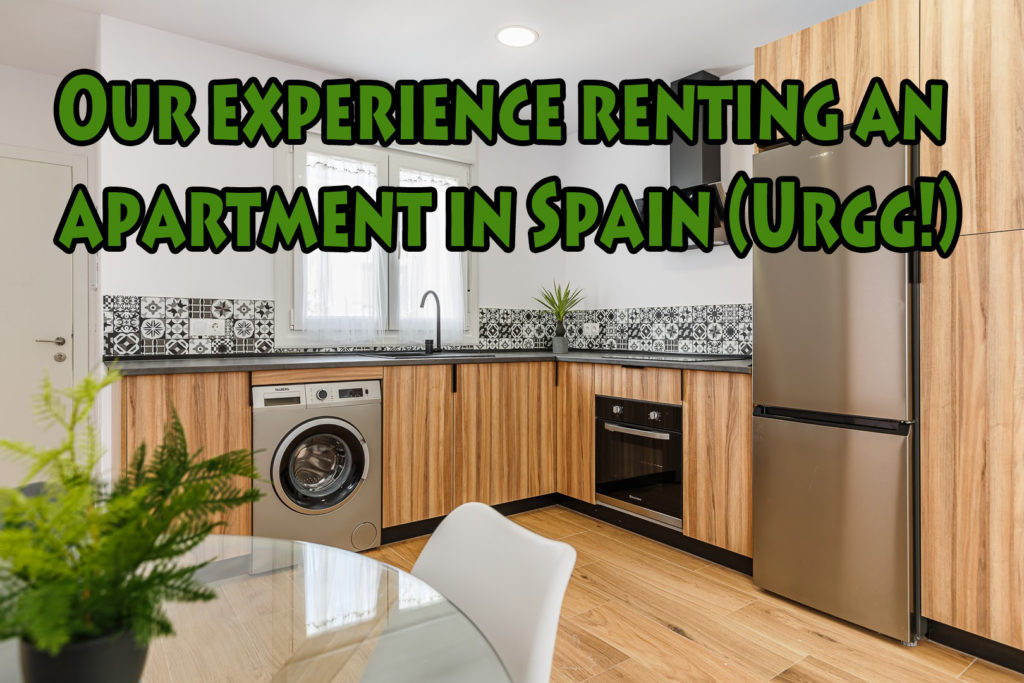 Join Our Newsletter
If you haven't subscribed yet and want to get our posts sent to your email, just insert your email address below. It's free!