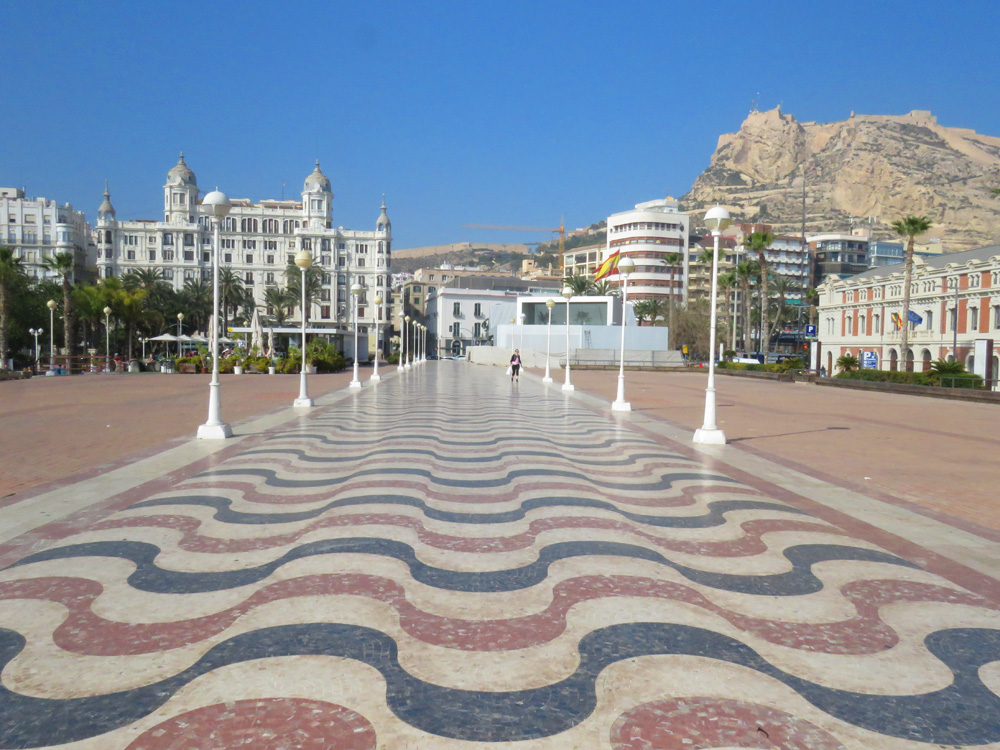 Where to live – Alicante or Valencia?
When we did our tour of Spain last year in search of a future base, two of the cities high on our list were Alicante and Valencia.
What many people don't realize is that the two cities are very, very different. Chances are, if Valencia appeals to you then you probably won't find Alicante of any interest. Similarly, those who settle in Alicante most likely won't be interested in what Valencia has to offer. It's no surprise then that the foreigners who settle in these two cities are very different.
This post covers the differences between Alicante and Valencia and the kind of people that are attracted by each city.
Valencia
Valencia is a "real" city, Spain's 3rd largest city with a diversified economy hinged on services, manufacturing and agriculture. It is also a beautiful and historic city with an attractive old town. The closest comparison I can think of is Seville, another beautiful metropolis.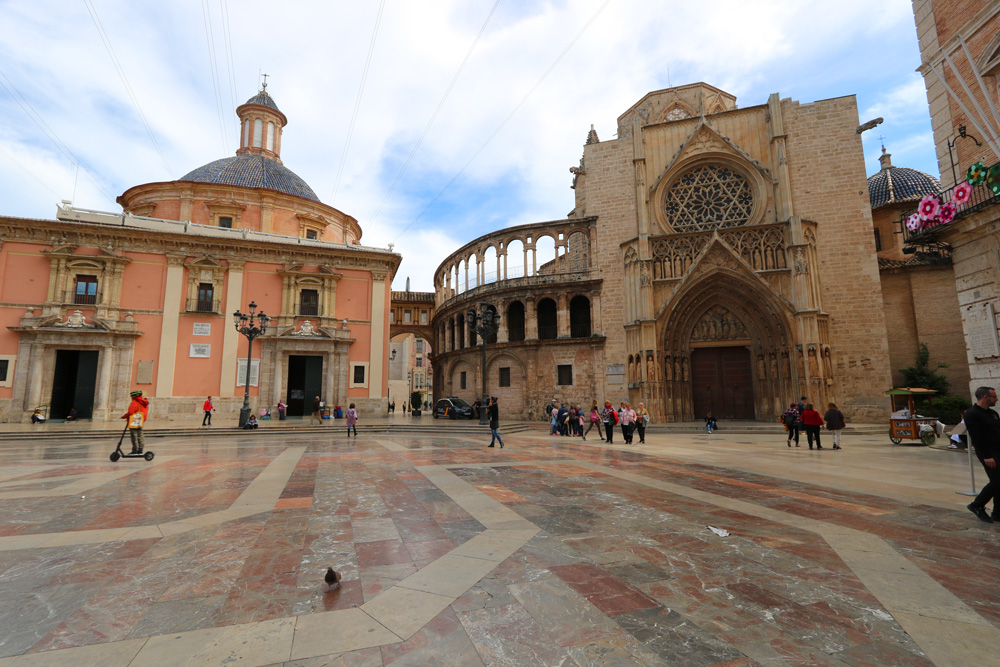 It is a rich, cultural city and if the amenities of city life attract you then you'll likely fall in love with Valencia. You'll live among palaces, churches, marble-paved plazas, winding backstreets, museums and galleries. Valencia's Central Market is one of Europe's best food markets. Valencia is also a green city, with a huge park (the Turia) that winds around the old town. It is pedestrian-friendly and we were surprised by all the bike paths that cut through the city (something we haven't seen anywhere else in Spain).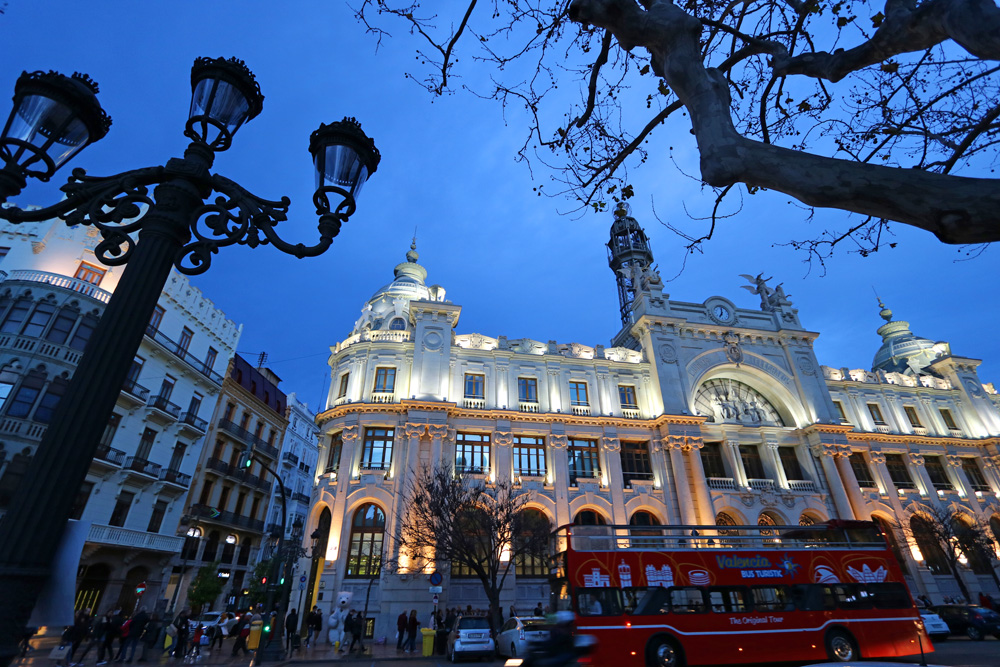 Valencia's airport is just 8 km away and is the 8th busiest airport is Spain. It is served by all the major European airlines and there are connections to about 20 European capitals. It can easily be accessed by metro and bus, which all makes Valencia a great base.
---
Alicante
Alicante's greatest asset are its beaches. In Valencia the beaches are several kilometers away from the city center – but in Alicante you have easy access to the beach everywhere including in the center of the city. If you find those crowded, you can take Alicante's modern tram up the coast and have it drop you off right at the feet of some of Spain's most beautiful beaches.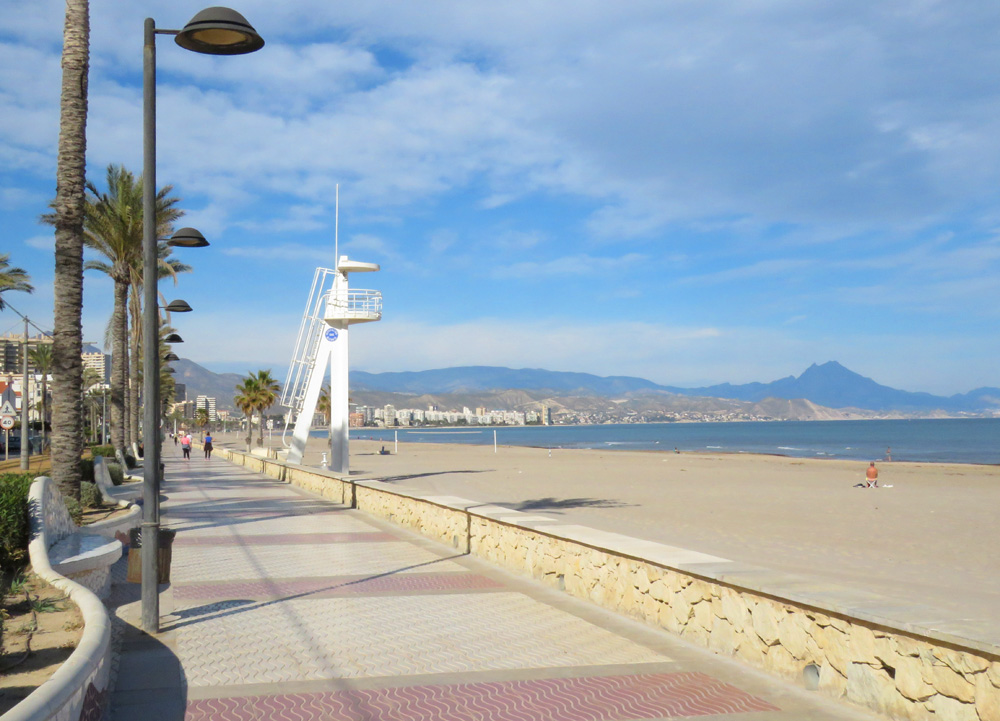 Alicante has an old town (and its own Central Market) and a looming fortress, the Castillo de Santa Bárbara. I'll be honest though – Alicante is not very attractive. The old town is the least impressive of the old towns we've seen in any of Spain's major cities and, although you have a few boulevards lined with palm trees, most of Alicante's neighbourhoods feature tight streets lined by ugly apartment blocks (the ugly apartment blocks that remind us so much of parts of the Costa del Sol).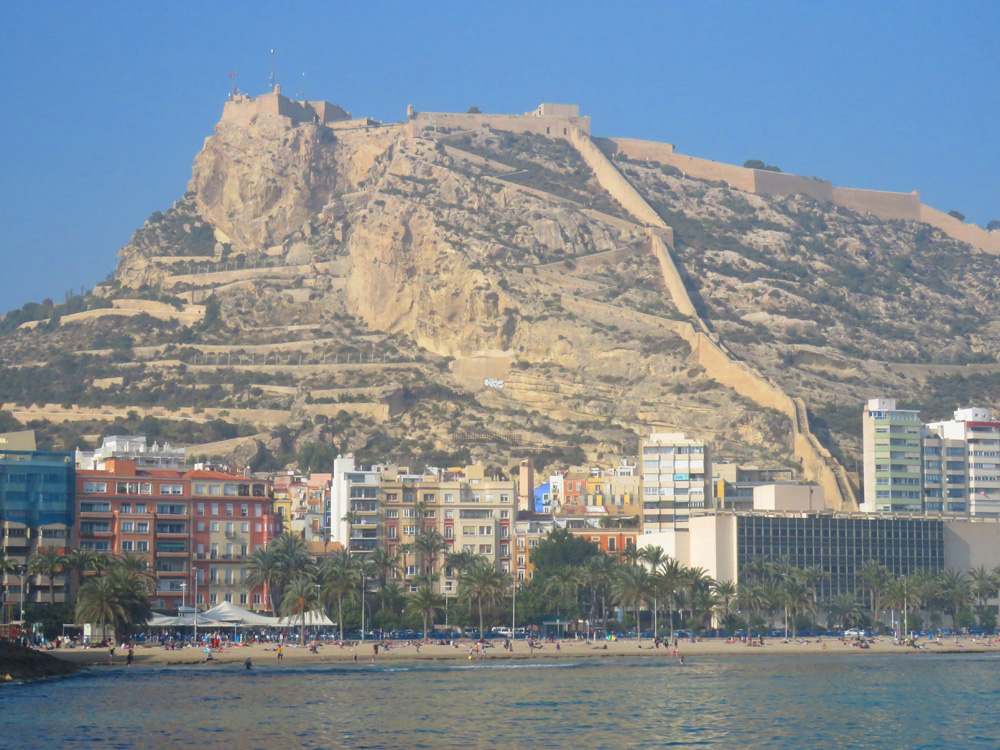 As far as beauty goes, Alicante doesn't compare to Valencia. Not by a long shot. I'd go as far as saying that the city of Alicante is quite unattractive.
Alicante's airport is 12 km away from the city center and is the 5th busiest in Spain. Like Valencia's airport, it has connections all over Europe. For now there is no rail line to the airport, you can access the airport by bus.
---
---
Valencia or Alicante – so which is for you?
If you want to know what most foreigners chose, consider this: almost 41% of buyers of property in Alicante province are foreigners. It is the province with the highest percentage of foreigners in Spain. In Valencia just 11% of buyers of property are from abroad. In real numbers, there are about 5 times more purchases of property by foreigners in Alicante province as there are in Valencia province.
Breaking it down, Alicante appeals to an older, mostly retired population from Northern Europe with the largest percentage being British. You'll hear a lot of English walking the streets and if you're looking for British pubs you won't have to go far. On the other hand, most people choosing Valencia will be people of working age. Unlike older people looking for beaches, they're looking for a more cultural setting (if looking for a cultural city it's hard to beat Valencia).
Knowing the above might help you with your choice.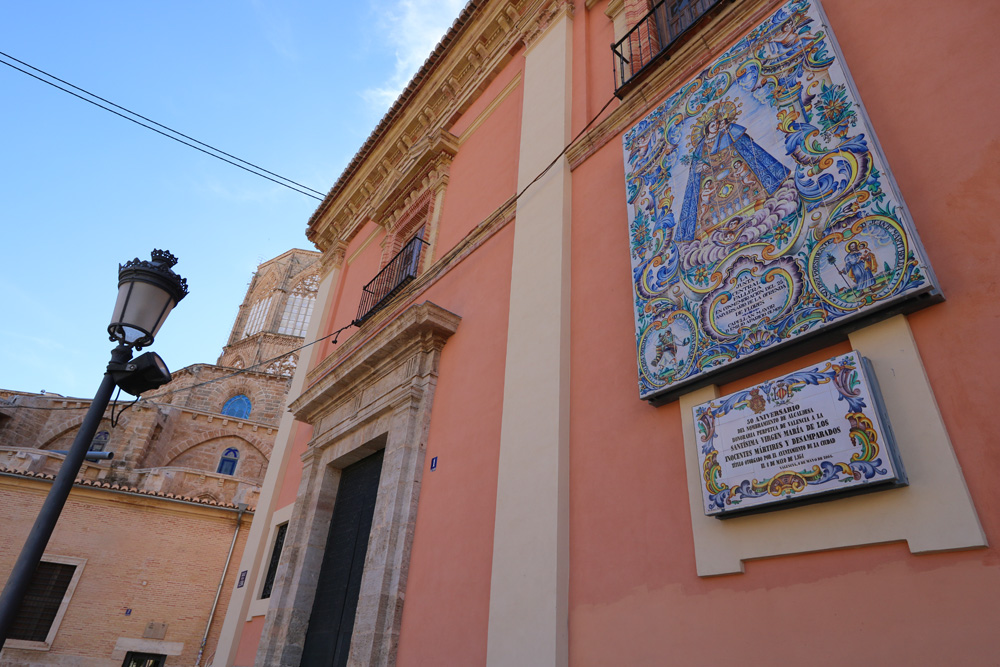 Our personal opinion
We spent 11 days in Alicante and 2 weeks in Valencia.
After a day in Alicante we realize that it was definitely not the city for us. It left us feeling very uninspired. More here (including a video).
Valencia on the other hand blew us away. We wrote about that here (also including a video). In fact we thought Valencia would be our future home – then Covid hit and changed our priorities (which I wrote about here).
So for us there was absolutely no contest. But again, that depends on who you are and where you are in life.
What do you think? Alicante or Valencia?
Join Our Newsletter
If you haven't subscribed yet and want to get our posts sent to your email, just insert your email address below. It's free!