Comparing Retirement Destinations: Spain Vs Italy
What made us chose to base ourselves in Spain? There are a bunch of reasons. But ask some people and they'll tell you why Italy, in their eyes, tops Spain as a retirement destination.
We've spent a lot of time in both countries. In this post I'll compare the two countries with our thoughts on their merits as a retirement destination.
Cost of Living
Cost of Living is often the most important consideration for someone planning retirement. So how do Spain and Italy compare?
Note: Like Spain, Italy has a rich north and poorer South. Just remember the numbers below are averages.
According to Costofliving.org, Italy is 7% more expensive than Spain. Expatistan.com says Italy is 15% more expensive than Spain (this number seems more accurate to me).
Numbeo breaks it down by category. Where Italy is more expensive is in the everyday cost of groceries and restaurants. Overall, consumer prices in Italy are 22% higher than in Spain*.
*I'm not surprised by this, I remember being shocked by the cost of groceries in Italy. But I'm a bit surprised by the higher cost of restaurants, not so long ago we spent a month in Lecce and restaurant prices were quite low. But again, the above are country-wide averages…
Almost everything in Italy is more expensive. BUT, surprisingly, what is more expensive in Spain is rent (by almost 7% over Italy).
So Spain has Italy beat when it comes to the cost of living.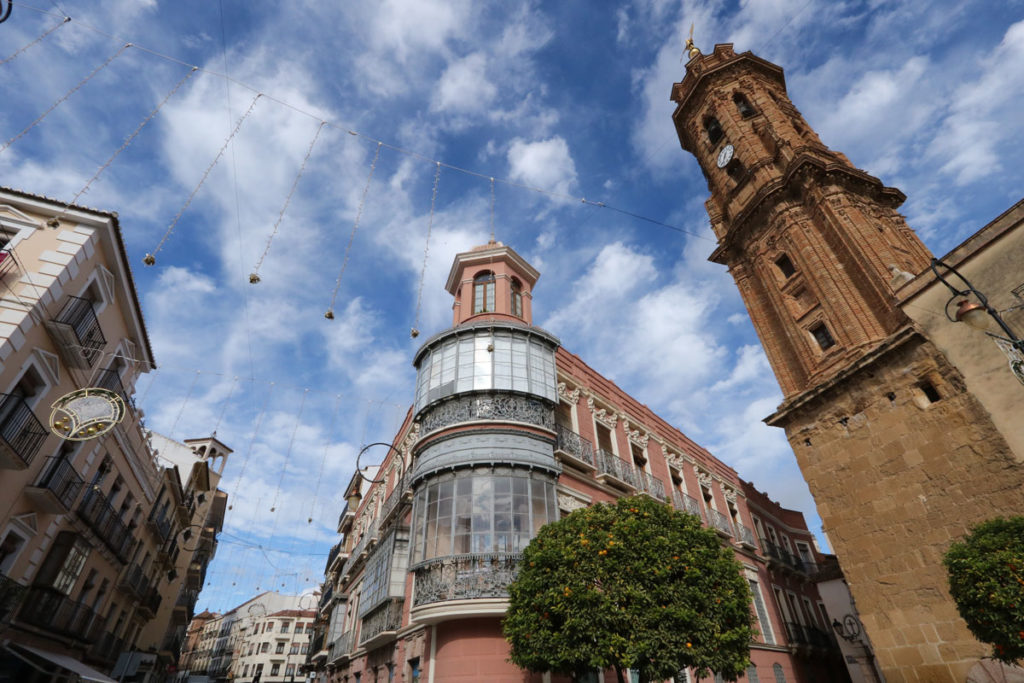 ---
---
Language
I think Italian is the most beautiful language in the world and I wish I could have learned Italian when I was young.
I've read that Italian is easier to learn than Spanish. Spanish has a sizable percentage of its words originating in Arabic, Basque and Galician. There are silent letters and barely articulated letters that make learning/understanding some words difficult. Again, according to what I've read, Italian has very little influence outside of Latin and Italian words are spoken so that each letter makes a definitive sound. So it's easier to learn which is a plus for anyone thinking of learning a word from scratch.
Spanish, however, is the 4th most spoken language in the world and chances are most people will have been exposed to Spanish at some point in their lives. For me it was when I was young and travelling through Latin America. That inspired me to dedicate myself to learning Spanish (although I admit I have a harder time with the Spanish in Spain – Castellano – than I do with Latin American Spanish).
Still, with us both having a basis in Spanish, it was THE major reason for choosing Spain over Italy, Portugal or any other country (although we also speak French. But for other reasons France was not an option…)
---
---
Cuisine & wine
Food (and wine) are always a motivating factor when moving to another country.
Italian food is legendary. I love most things about it. I'm not a lover of Spanish cuisine.
Both countries have great wine and there's a lot of variety. I would say Italy wins out, it just seems to me that it has a wider range of wines and that's mostly because in addition to the south there's the mountainous north which means different climatic zones and different grape varietals. But I love Spanish wines and I love that you can find good Spanish wines for so little in Spain. But you can say the same about Italy…
In my opinion Italy wins in this category. If you're a foodie, Italy might be heaven for you.
Bureaucracy
People often complain about bureaucracy in Spain: it doesn't always make sense, it's slow, it's frustrating. There's SO much of it. On one hand, the government is centralized and there's no flexibility in the system, on the other hand there are many inconsistencies on getting things done at the local level (For example, just getting a Padrón in the two places we've lived in Spain was a completely different experience).
From everything I'm told however, Italy is no better.
So it's pretty much a draw when it comes to bureaucracy.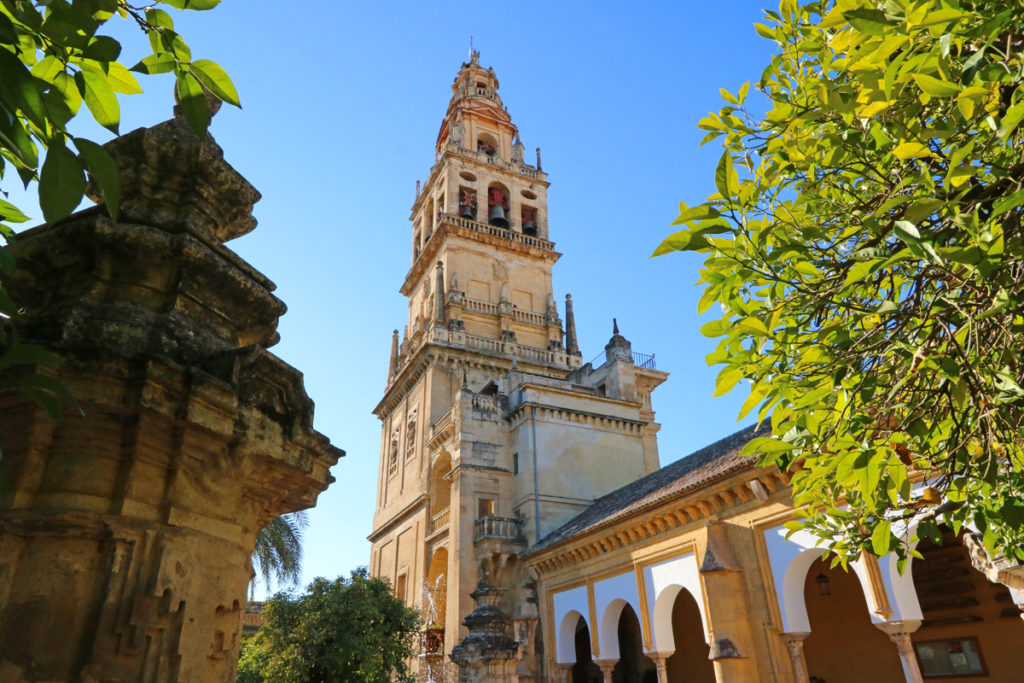 ---
---
People
Most people I speak to are of the opinion that Italians are more friendly than the Spanish. I think the Italians are very friendly, we've had a lot of great experiences meeting people there.
But I wonder if it's not so much that they are friendlier…maybe it's just that Italians are more extroverted. They're not shy to talk to you as a foreigner, even if you can't communicate they'll be waving their arms around trying to talk to you in a mix of Italian and whatever English they know. We've had conversations in Italy using a mix of Spanish/English and it's gotten us quite far. I always say "where there's a will, there's a way" in terms of language and Italians always seem to have the will.
The Spanish are more reserved and, even if they speak a bit of English, seem fearful of using it. Maybe they're afraid of sounding stupid. But once they figure out you speak Spanish they'll suddenly open up.
It's always good to know the local language, period. But if you don't, you may get a little further in Italy.
A friend of mine when I asked him to compare the Spanish and Italian: "Spaniards are more polite, hardworking and law abiding. Italians can sometimes be quite unprofessional and rude. In Spain, people are punctual (at least relatively speaking), follow traffic rules, and vehicles stop at pedestrian crossings and cars are properly parked. The same can't be said of Italy".
His comment suddenly made me remember the chaos you sometimes encounter in Italy. I remember have to order a coffee at a bar, shouting over about 10 other people wanting the same thing (the guy with the loudest voice and sharpest elbows wins). In Italy cars are parked on sidewalks, things are always late, toilets are filthy…It's part of what makes Italy charming but also – if you can't take it – exhausting.
The Spanish are liberal and politically correct. They're tolerant about homosexuality, women's rights and immigration. The Italians? Not so much, I think they actually enjoy not being politically correct…
I love the Italians. There's lot of flavour to life in Italy. But, on an everyday basis, I think I'd rather be in Spain.
---
---
Infrastructure
Transport options in Spain are fantastic. Whether it's plane, train or bus we find them to be high quality and on time. We come from Canada and transport options in Spain beat those in Canada by a mile (Canada, like the US, has a car culture. Public transport is often lacking).
Cities are generally clean, public toilets generally clean. Things are well organized (again generally) and well maintained.
People sometimes complain about cleanliness in Spain and it's not always consistent…but I think Spain does a pretty good job.
Parts of Italy can say the same. But in some places in Italy you could be mistaken for thinking that you're in the 3rd world: garbage strewn about that's never picked up, the smell of urine everywhere, public toilets with no toilet seat that haven't ever been cleaned (uggg. We have a specific memory of the Trieste train station).
In parts of Italy, like Milan, you can have infrastructure on par with the richest countries on earth. But in most of Italy the infrastructure can be pretty bad…
Transport however is still good. We've done a lot of travelling in Italy and the train network is very good. The worst that's happened to us is looking for our assigned seat on a train and finding it doesn't exist. But then you do like the Italians do and just sit anywhere…
Spain definitely wins the infrastructure battle.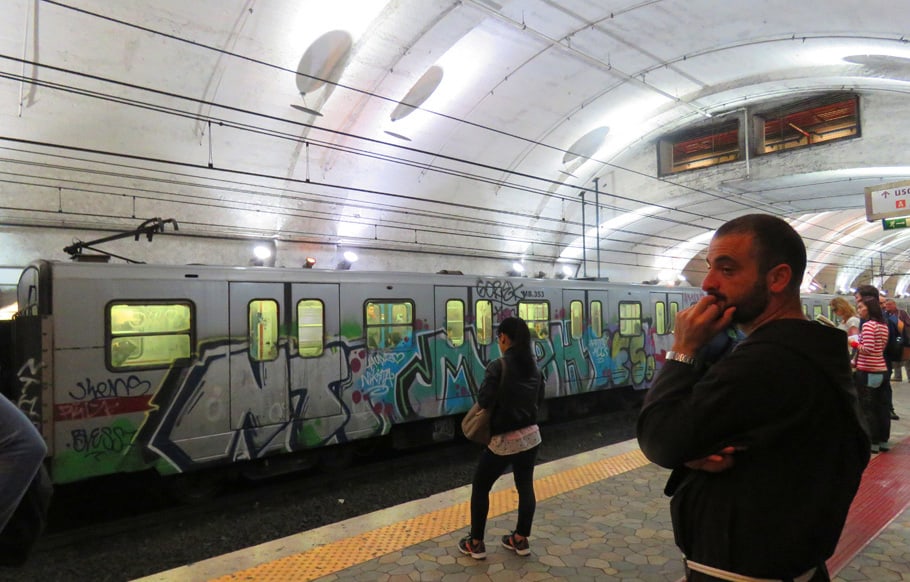 ---
---
Geographical Beauty
There's a lot of geographical beauty in both Italy and Spain. But I'd say that Italy is probably more stunning with the Alps in the north, some beautiful coastlines on the west coast, beautiful rolling hills in the interior…Spain is also impressive (I love the mountains you find in most of Spain), but there's also a lot of monotonous, dry terrain throughout much of the country. Spain doesn't have the same variety (in my opinion) of physical beauty that Italy does.
I think Italy might be the winner here.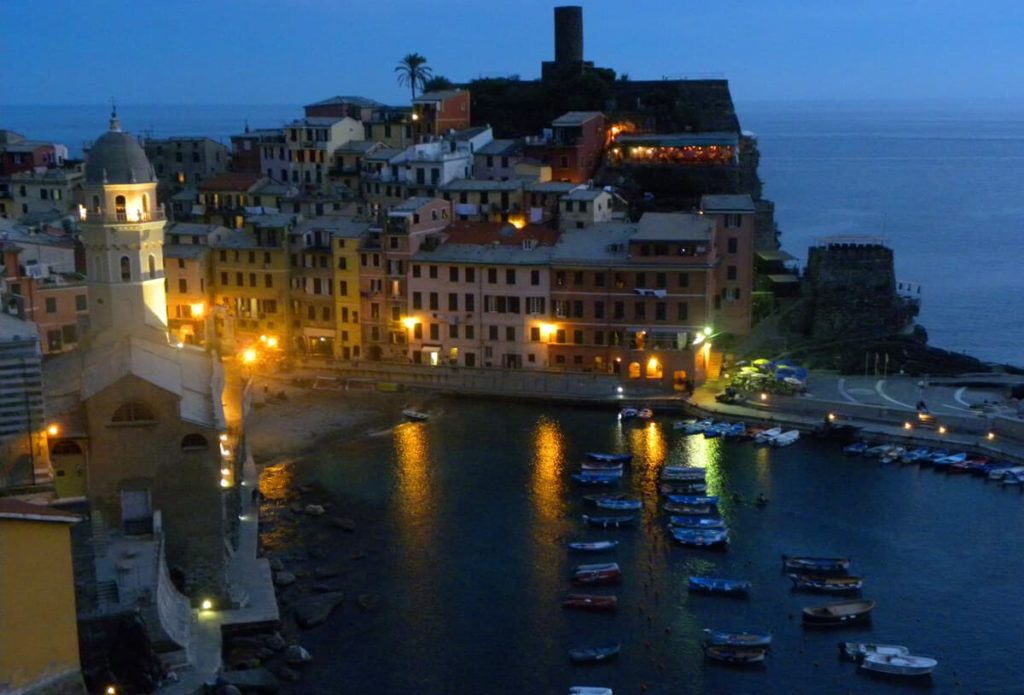 Healthcare
Italy and Spain both have very good health care systems. But Spain's healthcare system ranks among the top in the world (8th in the 2021 Health Care Index) and is inexpensive with one of the best doctor-to-patient ratios in the EU.
Numbeo has a healthcare comparison between the two countries here.
Spain is the winner when it comes to healthcare.
Culture
These are two countries with an incredible amount of culture: music, dance, art, history. The history and culture between the two is very different and in many ways it's like comparing apples to oranges.
But if you were going to be objective about it and just look at numbers, Italy is the country with the most UNESCO World Heritage Sites in the world (58). It has remnants of one of the greatest civilizations on earth, the Roman Empire, an Empire that once ruled over Spain.
So if you're into history and culture, you can't really beat Italy.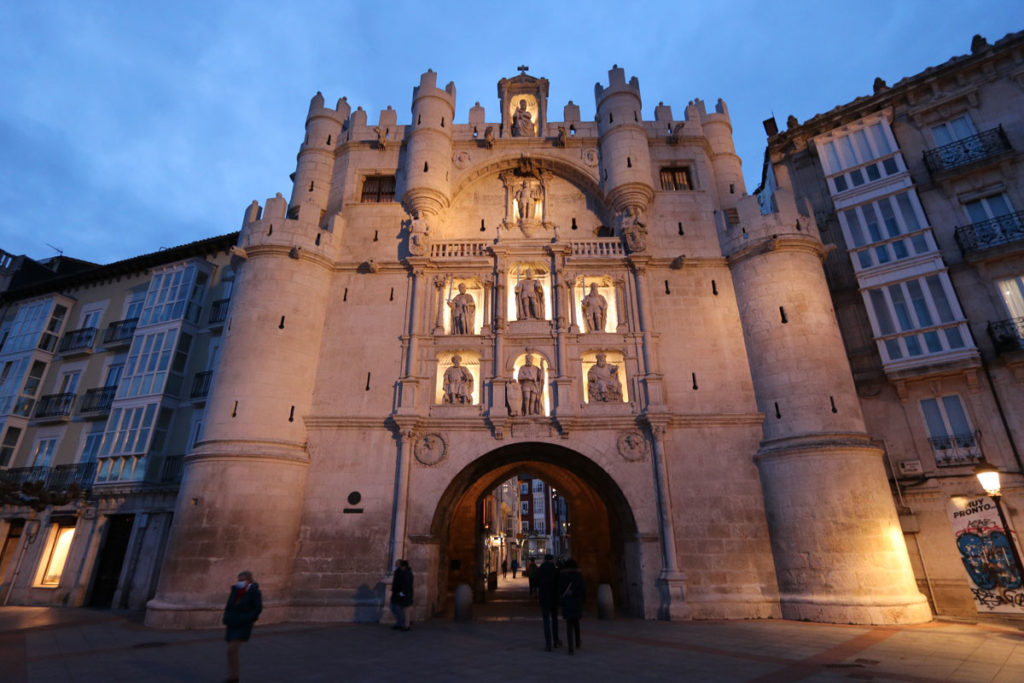 ---
---
Safety
I'll finish with a subject near the top of the list for anyone weighing retirement destinations: Safety.
We feel incredibly safe in Spain. We know things happen (as they do everywhere) but we've never had an issue. I've mentioned infrastructure above: we do a lot of travelling and have passed through a lot of train and bus stations which, in most countries, are the places where you really have to stay on your toes. In Spain, we've just never felt unsafe in these places or anywhere else.
We've also travelled through Italy and have seen and experienced the opposite: pickpockets, vagabonds and youths cruising for an opportunity. Italy hasn't – for us – always felt safe.
Numbeo's Crime Comparison between the two countries confirms our feelings. This website confirms that in more detail.
So Spain definitely wins as far as safety goes.
---
---
Summarizing: Spain or Italy as a Retirement Destination?
Overall, looking at the above, I think Spain wins in the "practical" requirements of expats: Cost of living, language, infrastructure, healthcare and safety. Italy wins in the "pleasure of life" categories: Cuisine & wine, geography and culture.
Keep in mind that a lot above is subjective. Feel free to give me your thoughts.
There's no right and answers here and I like people's opinions. But anything nasty won't be tolerated.
Join Our Newsletter
If you haven't subscribed yet and want to get our posts sent to your email, just insert your email address below. It's free!