Expat Bases: Comparing Granada to Cádiz
Choosing a base seems to be the main preoccupation of every expat moving to Spain so it's always interesting hearing from long-term expats like Phil. He's lived in Spain 26 years and has first hand experience living in both Granada and Cádiz.
So how do the 2 cities compare? All about that and more in this post.
---
Name: Phil Harmon
Country of Origin: UK
Number of years living in Spain: 26
---
Hi Phil! Thank you for doing this interview. First of all, I'm interested in your story. How did you end up in Spain?
I came to Spain for love and stayed for divorce. Well, that's what I say. I met my (Spanish) ex-wife in Southampton in 1992. After spending time flying backwards and forwards, I decided to move over here.
Why did you end up choosing Granada as the place you wanted to live?
I really had no choice in the matter. My ex and her family lived there. The first 6 weeks were probably the most difficult weeks in my life. I was 23, always from my family and friends and 2000 kms from home. My Spanish was, you could say, very limited, to be precise, it consisted of Hola, adiós and the numbers 1-10. It was impossible to find a job without knowing basic Spanish. So for 6 weeks I lived from my savings. I was sharing a flat with some Spanish, which again, wasn't easy. Language, traditions etc…
We married in a church, in the centre of Granada. It was a typical Spanish wedding except for the fact that we celebrated our reception at the Feria de Granada. I lived in Granada until 1998 when we moved to Cadiz.
BTW: I ended up teaching English which I've done ever since.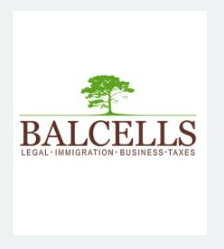 Need help with your immigration needs? Contact Marta at Balcells Group. She handles it all, whether it be a Spanish non-lucrative Visa, Golden Visa, Digital Nomad Visa, Work Visa etc…. More detail here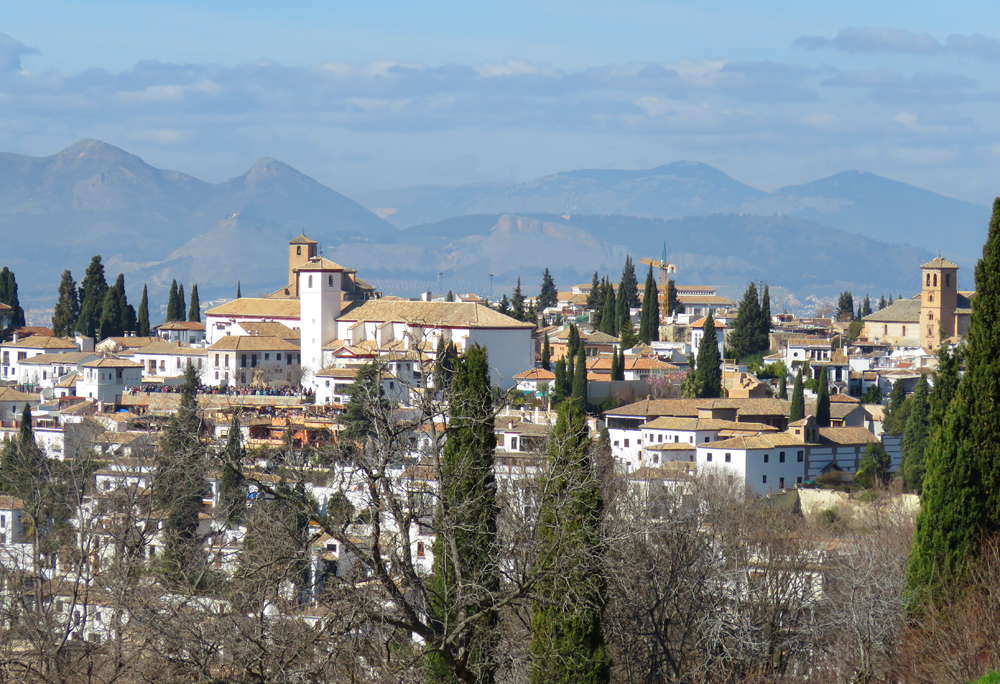 ---
---
What were the Pros and the Cons of Granada for you?
Granada is a wonderful place, beautiful buildings, many things to do. In Spring, we used to walk in the countryside then drive down to Motril or Almuñécar to enjoy the afternoon on the beaches.
Granada had a throbbing nightlife. It was manic at the weekends. I also found it extremely cheap, too cheap! Back then, Granada constantly came out top as the cheapest city in Spain to live in.
The best thing about eating and drinking in Granada was that the tapas were free. A English friend had a bar and he used to offer 100 different tapas. Unbelievable.
On the downside, the traffic and pollution caused by it was appalling. I haven't been to Granada for a while but I understand that there's a metro system there now. I might offend some people but the people (Los Granadinos) were a bit weird. They weren't very open and seemed to enjoy this reputation, I met many who were very proud to "Malafollás". Many were quite brash and unfriendly but I soon became used to them.
I think as a foreigner, it would be difficult to live there. You really need a working level of Spanish and even then, it's difficult to find a job as with many cities in Andalucia.
People often cite the proximity of the mountains and nature as a reason to live in Granada. I was wondering – while close to nature, do you need your own wheels to get to the nature? Or is it easily accessible from Granada itself (either by walking or public transport).
Public transportation is excellent in Granada. There's an extensive bus system and now there's a metro system there. However, leaving Granada capital, you have buses that go to the small beautiful villages that surround Granada but you will find them very infrequent, maybe 2 buses a day or even less.
Granada is a paradise for waking. There are some lovely hiking trails which I would highly recommend
Of course, you have the beaches which are about an hour away. The road between Granada and Motril has improved vastly.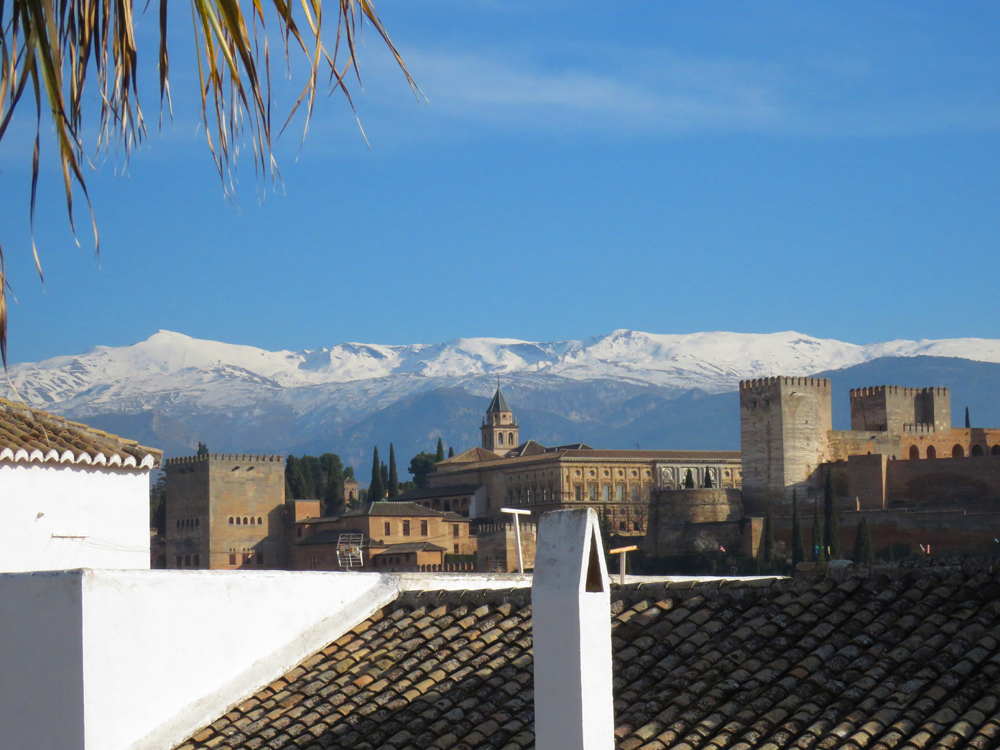 ---
---
Do you have any tips (do's and don'ts) for foreigners looking to settle in Granada? What neighbourhoods do you recommend?
Definitely learn Spanish! Not just if you're thinking of living in Granada but in Spain in general. It makes life easier and far more enjoyable. The Spanish are lovely people (including the Granadinos)
As for where to live in Granada, that's a difficult question for me a to answer, I've been away from Granada since my divorce but the little towns around Granada like Armilla, Huetor Vega and Monachil are great places to live.
I know that, in the end, you decided to move on from Granada. You chose to live in Cadiz. Why Cadiz?
It wasn't my decision. My ex wife had a teaching post in El Puerto de Santa Maria so we had to move there. Again, I had to start from zero.
---
---
How do you like Cadiz? How would you compare Granada VS Cadiz?
I'm very comfortable living here, I share my life between Cadiz and Southampton. As for differences, the people in Cadiz are very down to earth. I've spoken to many people from outside and they think that the people here are lazy. I found the the Granadinos were a bit snobby, they always told me that Granada was the best city in the world even though most I knew had never left Granada or Spain.
There are many more foreigners living in Cadiz. El Puerto de Santa Maria has the largest American Air base on its doorstep so it is very normal to see many Americans eating and drinking in the town. The base also brings in much needed money through rentals, bars and shops. There's a small British expat community here and we all get together once in a while to have a meal in the newly opened Indian Restaurants or a get together at Molly Molone which is run by a really good friend, Ian.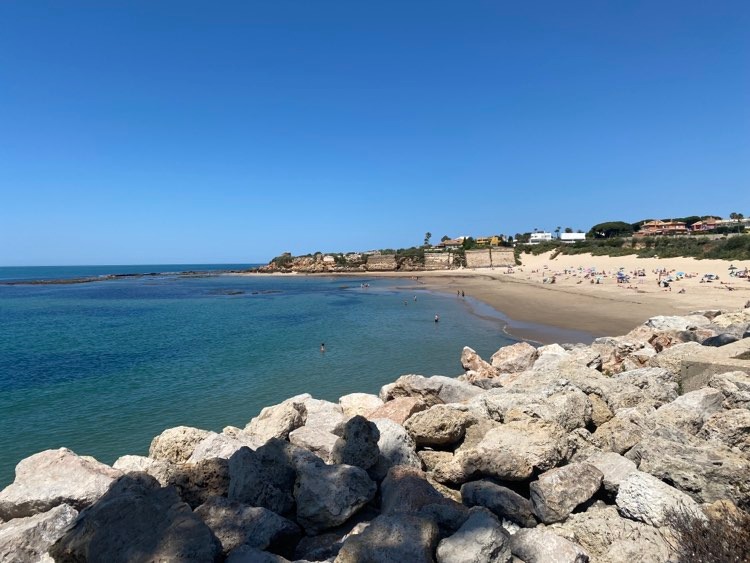 Choosing a base in Spain isn't obvious. I know we visited a lot of towns and cities and still weren't sure. Do you have any advice for people looking for a base in Spain?
Learn Spanish! Even a basic knowledge is appreciated by the locals. It makes life far more enjoyable. It can open many more doors and you will see the difference. I know some Brits who simply don't want to learn it but, in El Puerto, the vast majority of expats speak Spanish.
Do research on where you are planning to live. I knew some Brits who moved to El Puerto and realised it wasn't for them. However, they had sold their home in the UK and had nothing to return to.
Spain is different to the UK. It's not Little Britain with sun. The locals won't speak English and it will be difficult to find Bacon and eggs in Grazalema.
Many thanks to Phil for this interesting interview!
Phil teaches English to students at Elite Language Solutions. If you know anyone looking to learn English don't be shy to recommend them!
---
---
Join Our Newsletter
If you haven't subscribed yet and want to get our posts sent to your email, just insert your email address below. It's free!