What's it like living in Tarifa?
Enrique (from Mexico) and Sophie (from Germany) recently moved to Tarifa after many years in Berlin. Enrique tells us why they chose Tarifa… and explains the reasons why they are ready to move somewhere else.
---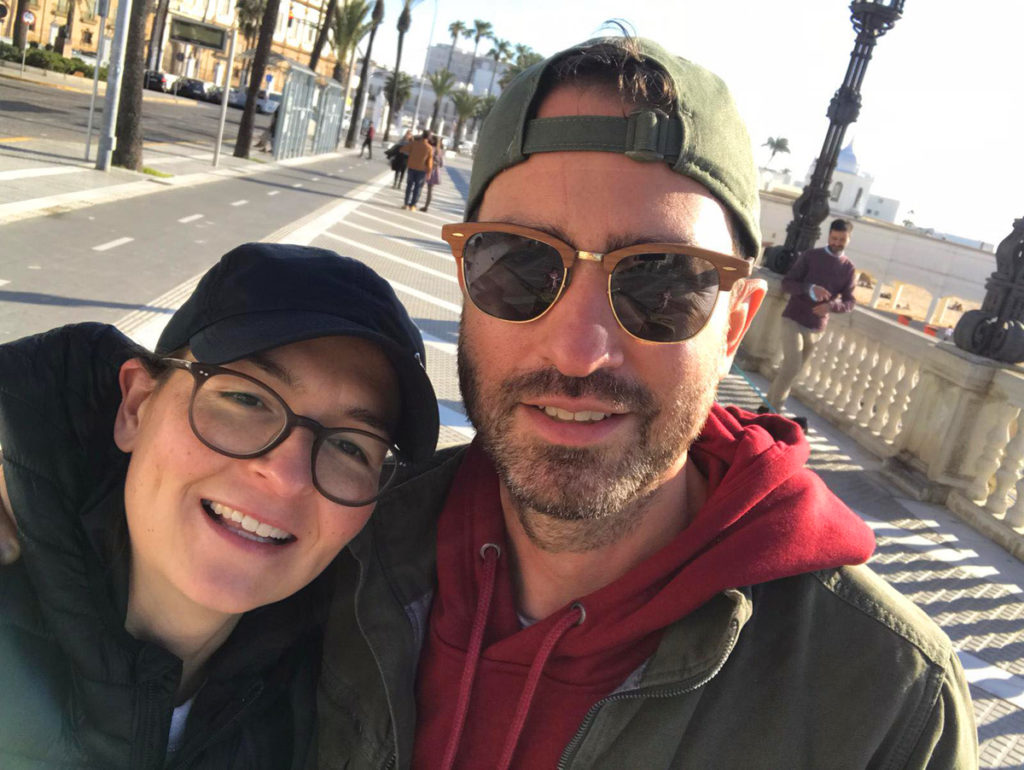 Name: Enrique G de la G
Age: 42
Country of Origin: Mexico
Number of years living in Spain: 6 months
---
Hi Enrique! Can you please tell us your story on how you ended up living in Spain?
I'm a Mexican who has been living in Berlin since 2003. After so many years, I felt I needed a change. For a long time I had wanted to live on the beach. We tried to move to Australia but that didn't work out. Then our children came. My girlfriend being German and me being Mexican, we thought that Spain was a good intermediate point, not only geographically but also culturally between our own worlds.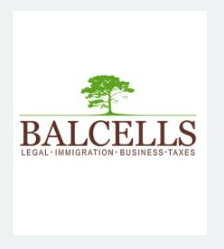 Need help with your immigration needs? Contact Marta at Balcells Group. She handles it all, whether it be a Spanish non-lucrative Visa, Golden Visa, Digital Nomad Visa, Work Visa etc…. More detail here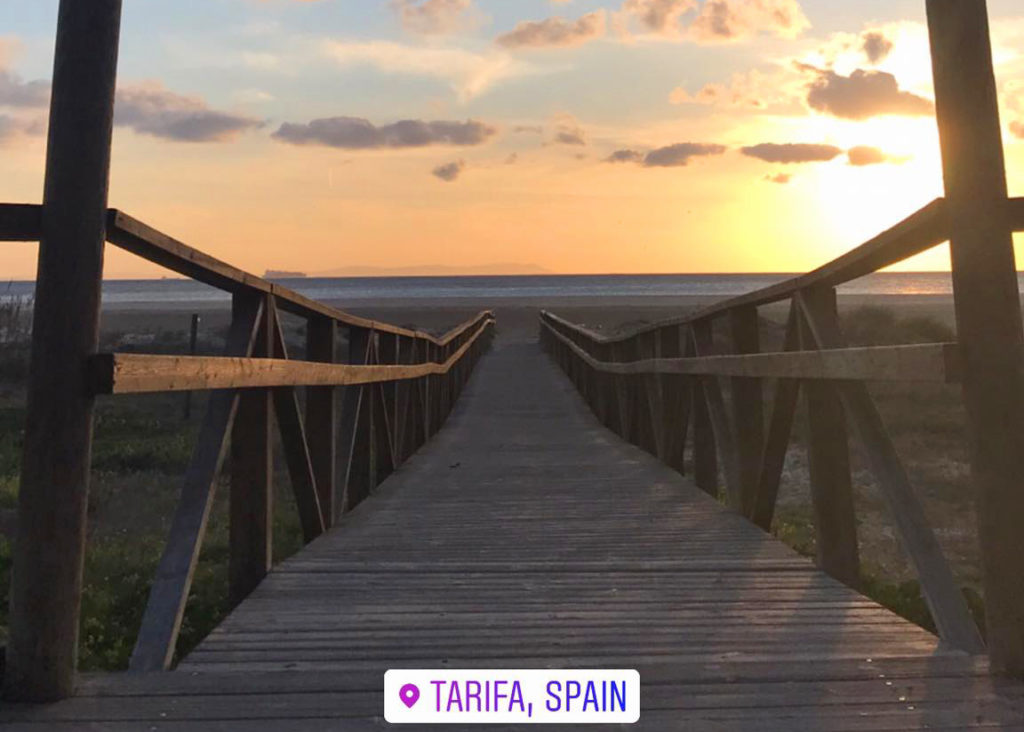 Why did you end up in Tarifa? I've heard that it's a kitesurfing mecca (are you a kitesurfer?)
We wanted a place with nice weather, nice people and nice prices. We started crossing out all the places where we didn't want to go: California (too expensive), France (Sophie hated French at school), Italy (I lived there already), UK (Sophie lived there already)… We came back to the same place where we had started: it had to be somewhere in Spain!
We scouted the whole Southern coast, from Barcelona to Sanlúcar de Barrameda. Tarifa seemed a nice place to test given its vibrant, outdoors-oriented and young international community. We don't kitesurf, but we were excited to learn all the watersports.
---
---
Is there a community of expats in Tarifa? If so, what attracts expats to live in Tarifa? And is there a certain demographic of expats that live there? (ie. mostly young people? Expats with families?)
Yes, a lot from the whole of Europe and beyond. Many of them seem to me to be young outsiders –singles or with little kids– who choose a more relaxed, nature-oriented way of life than the capitalistic life we are used to in big cities. With 18,000 citizens, Tarifa is a small town, but you can listen to all languages being spoken at any given moment, from Portuguese to Hungarian.
We were excited to become part of it!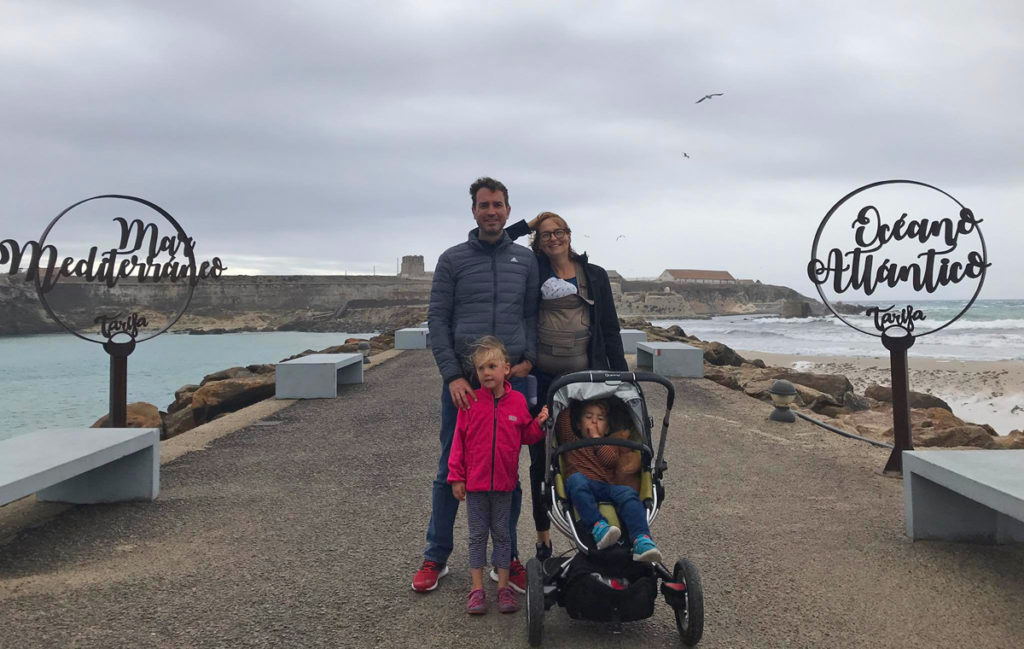 What do you do for a living, Enrique? A lot of younger people (in your age group) ask how they can move to Spain and also support themselves financially.
I'm the author of a non-fiction bestseller book on Germany. I also have an agency for localizing content from international brands to the Spanish speaking markets. I have been working online since 2000, so moving is not a problem for me.
You mentioned to me that you've been in Tarifa for 6 months and have realized that it's not the place for you and that you're thinking of moving. Can you please elaborate?
We are convinced that coming to Tarifa has been an extraordinary experience and we are happy and grateful that we allowed ourselves to do so, because, at least, I checked out an item from my bucket list: to live by the sea.
I think we didn't make any mistakes in moving to Tarifa: we did our research well, we spent 3 weeks here in Tarifa before moving completely, we talked to many people, we saw schools, houses, etc. I am convinced that we did not make any mistake, it is just not the same to do scouting than to live on a daily basis. This is something you have to keep in mind whenever you move to another place, or more specifically to another country; if you want to be sure you have to spend three to six months living in that place.
With children, it means enrolling them in school, which does not make it so easy to come and do an experiment just for the sake of it. As of now, we depend on the current world's affairs. If there is a nuclear war we would go to some country in North America, most probably Mexico, although I would be more interested in going to the United States. If there is no war we are thinking about resettling in Germany or perhaps testing another city in Spain, maybe in Catalonia, because the Catalonian mindset is more similar to ours.
---
---
A follow up question: what specifically do you feel is is lacking for you in Tarifa? And what do you mean about the Catalonian mindset?
We lack basic things like good insulation at home (it's freaking cold) and proper heating (I had to buy electric heaters), no oven in the flat we are renting. My girlfriend complains that she can't get basic stuff in town, so every now and then we have to drive to Algeciras. The delivery service is a mess–many people won't get their packages/post deliver at home, they have to rent a PO box elsewhere. But above all we miss the entrepreneurship mentality. People here tend to work just in high season and lack ambition. We think this is not the kind of atmosphere we want for our kids to grow up. But of course there are extraordinary exceptions!
Editors note: we totally understand Enrique. Our apartment in Nerja gets incredibly cold in winter. Unfortunately homes along Spain's coasts don't seem to have been built with winter in mind (no insulation, poor windows and doors…). We also get when he hints at the need for a more dynamic environment for himself and the family. Younger people may have a hard time with the very relaxed lifestyle found in the smaller towns of Spain, especially if they come from larger cities.
---
---
What do you think the lesson is for other people looking for a base in Spain? In hindsight, would you have done anything differently?
Do not move all your furniture and do not buy any real estate before having tested the place you think you like for several months, especially in the hard season. In our case, Tarifa is a paradise… in summer! I'm happy we came during the winter, just with our suitcases and the kids' toys. This allowed us to know the real Tarifa.
Do you have any regrets in moving to Spain, Enrique? What closing words of advice would you give to other people looking to move – and to find a base – in Spain?
I have no regrets, we did the right thing, it has been an extraordinary experience. It is a great opportunity to live by the sea in a place as special as Tarifa. We are able to enjoy the most fantastic sunsets from our terrace and garden. The fact that we see the North African coasts blows my mind… these experiences are absolutely extraordinary!
My recommendation, for those who want to come to Spain or move to another country, would be to do what we did: learn the language and get to know the city well on a scouting trip, talk to many local people and be open to what the city or new place can offer you.
Many thanks to Enrique for this interesting interview!
He can be reached on the following social media channels: Instagram, Youtube, Twitter and Facebook.
---
---
Join Our Newsletter
If you haven't subscribed yet and want to get our posts sent to your email, just insert your email address below. It's free!