The best things about living in Spain
Next month it will be 3 years that we will have been living in Spain. We've been through a lot during those 3 years: Covid, challenges with our first apartment, moving to another city…
Despite a few hardships, our move to Spain has been overwhelmingly positive. In this post I cover the very best things (in our opinion) about living in Spain.
Please feel free to add anything I've missed in the comment section below.
1. Old World Charm
I still pinch myself. Here in Antequera we can have a coffee on a square looking across at a 16th century church. Looking up, the 11th century Alcazaba (Moorish fortress) looms over the city. Everywhere we look there is history. This is true for most Spanish towns and cities. It's amazing.
2. Geographical beauty
For some it's the sea and beaches. I personally love the mountains and have had some phenomenal hikes through diverse landscapes since coming to Spain. And you don't have to go far – when we were in Nerja I hiked up La Maroma and saw wild horses near the peak. Near Antequera we hiked the Torcal de Antequera and saw Iberian Ibex up close.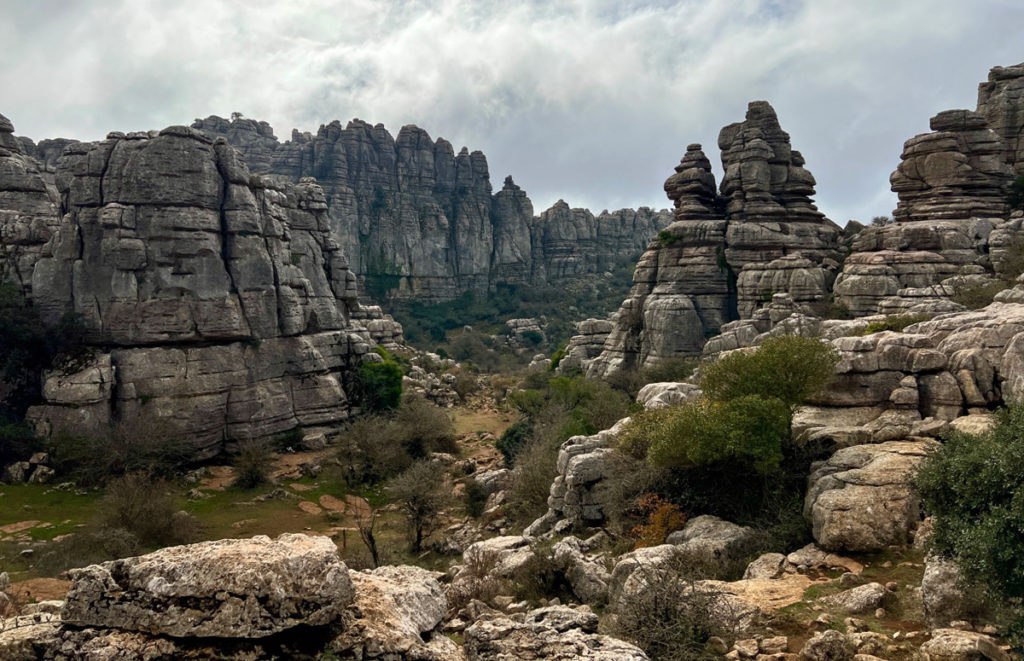 The thing is that whatever excites you as far as geography and nature, Spain has lots of it.
---
---
3. Cheap and good wine
I like wine and drink it every day. Even before Spain I would always have a glass (or 2) every night with dinner. I love wine.
In Spain it always amazes me that you can buy good wine for so little. I buy a 2.50 Euro/bottle at my corner store and it's good enough for me. 5 Euros will get me a really nice bottle. I remember the days in Canada where I would pay $12 for a bottle. Not in Spain, this country is heaven if you love wine.
4. Tolerant People
I'm not sure the best adjective to describe the Spanish. I'm not sure "friendly" is the one, although they're quite friendly once you get to know them. I think what strikes me about the Spanish is their tolerance. We've walked into a neighbourhood bar and locals will say "buenas", the owner will go out of her way to explain what's on the menu. In almost 3 years we're never had someone be nasty: they're accepting, helpful, easy going. Yet they're also mindful of people's privacy and will never impose themselves. At least that's our experience.
The Spanish make it very easy for foreigners to feel at home in Spain.
5. Tapas
We enjoy going out for tapas, not just for the tapas themselves but just for the experience of going out for tapas. A good tapas bar is lively, the beer is flowing, people are loud…it's just a fun atmosphere and something we really enjoy.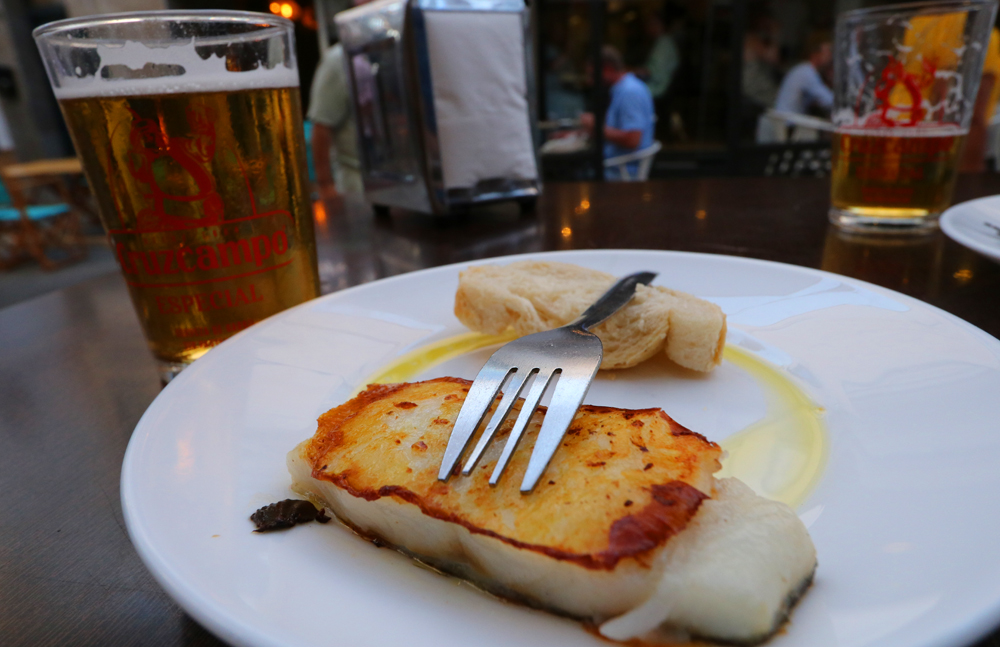 Tapas are something unique to Spain that we love.
---
---
6. Great transportation
Spain is really easy to get around. After living in Croatia, we swore that the next place we settled would have a good train network. We're too old to be taking 4-hour bus rides on crappy buses that have no toilets.
Where we are in Antequera, we have two high speed train stations. We can be in downtown Malaga within 25 minutes, Granada within 1 hour and Madrid in just over 2 ½ hrs.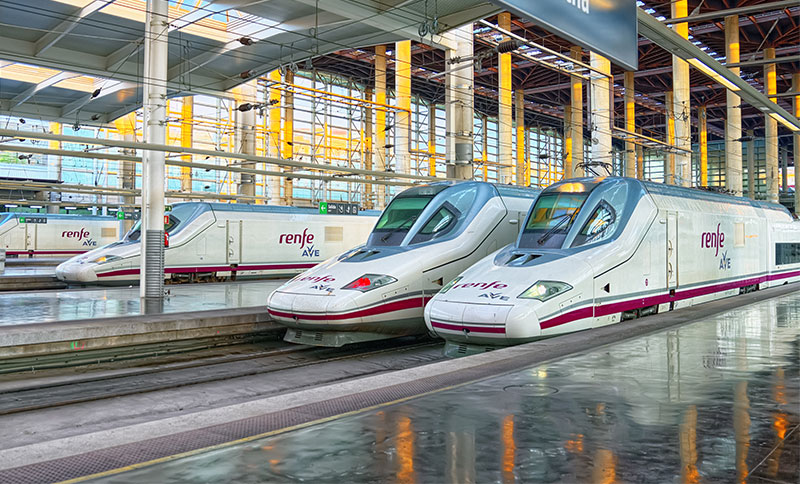 You can get almost everywhere by air in Spain, there are tons of direct flights with lots of airlines. That includes a lot of discount airlines which will get you places cheaply.
It's great to live somewhere where you can get around so easily.
7. You're in Europe
Related to the above. Europeans might not appreciate this as much as North Americans do…but in Europe you can get anywhere within a few hours on a relatively inexpensive flight (in North America everything is far away and expensive). Earlier this summer we flew to Vilnius (Lithuania) in 4 hours (Baltic Air has direct flights to Malaga). Paris is 2 ½ hrs away, Rome also 2 ½ hrs, Prague 3 hrs….
One of the major reasons we chose Spain is that we wanted to be in Europe. There's so much to see, so many different cultures and so much variety of geography.
8. Festivals
There's always something going on in Spain, some kind of ceremony, parade or party going on in the street. There's lots of culture and people are proud of their heritage. It's a great thing to see.
---
---
9. Weather
I'll admit it, we sometimes think Spain is too hot. It gets tiring have 3 months straight of 30C + with no rain.
But one thing I don't tire of is the sunshine. Lack of sunshine makes people depressed and I understand why people from Northern and Central Europe want to move to Spain.
We love the clear blue skies. It's the reason everyone living here spends so much time outdoors.
10. Healthcare
Spain has excellent healthcare, ranked 8th in the World. We haven't had to make use of it yet (knock on wood) but it's a factor for anyone thinking of retiring somewhere. It's very re-assuring to know that should something happen we'll be well taken care of in Spain.
11. Safety
We've always felt safe in Spain. Nothings ever happened, we've never felt threatened…Spain is very, very safe. It's another quality that put Spain very high on our list as a place to live.
---
---
12. History
As I've gotten older I've become more and more interested in history. If you want to do more than just read about history, you're surrounded by history in Spain. Roman history, Visigoth history, the Moors…there's just so much of it and you see some of their monuments and buildings everywhere you look. It still takes my breath away.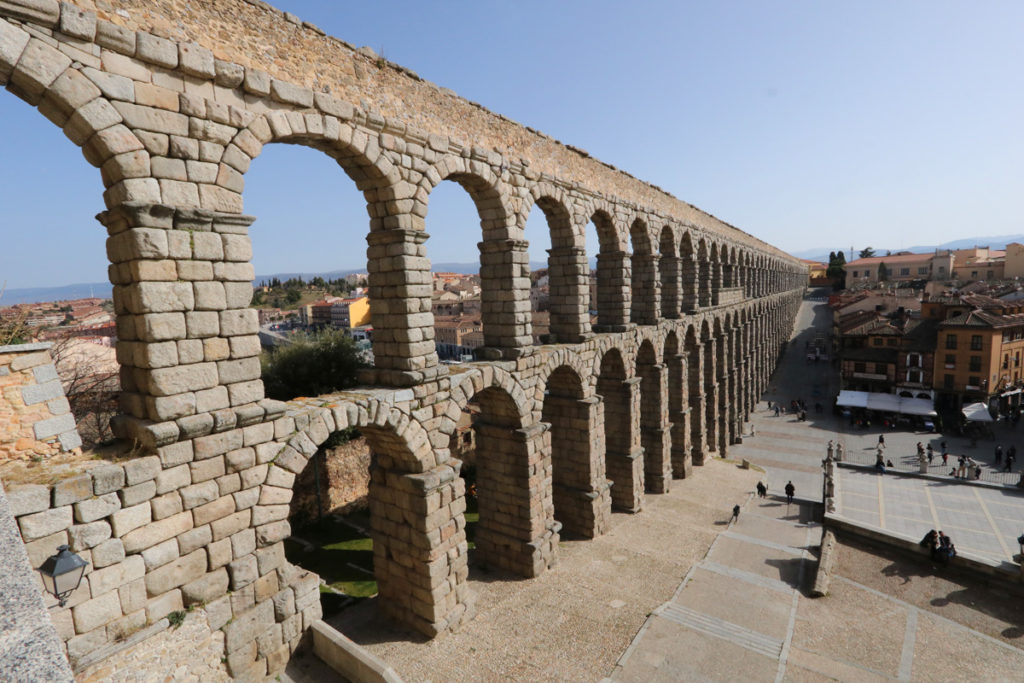 13. Free Spanish lessons!
Many cities and towns in Spain offer free Spanish lessons to new residents. I think it says a lot about the welcoming attitude towards foreigners. I was incredibly impressed when I heard about this. In Nerja we were always getting emails from the foreigner's office about free lessons. If your local town hall offers it, do it! (also a great way to meet people)
14. Excellent value quality of life
Spain is one of the least expensive countries in Western Europe (only Portugal is cheaper). For many people cost of living is the most important consideration in moving somewhere else.
But it's more than about cost of living, it's about quality of life. I've mentioned factors such healthcare, transport, safety as well as all the other intrinsic factors that go into evaluating a country's quality of life.
Weighed together, it's great value for the quality of life you get in Spain.
---
---
15. Beautiful towns and cities
Spain has so many beautiful town and cities that don't get a lot of attention. If you enjoy travelling and taking photos, you can easily live out your days exploring all the beauty around the country.
16. You can find your "tribe" here
All kinds of people come to Spain: married couples, single heterosexual people, gay people. There are different nationalities, different languages and religions…The thing is that if you're looking for your "tribe" here you'll find it. Nerja has lots of Irish, Torrox has lots of Germans. Within these places and everywhere else, you'll find different subsections of society. Spain is tolerant, has a lot of foreigners, and there are a lot of organizations everywhere bringing people together.
---
---
17. Trust…
This maybe won't apply to bigger towns and cities but I have to mention it because it's something we hadn't seen in a long time prior to moving to Spain.
Antequera is basically a big town and I'm blown away how it is in some respects stuck in time. You'll see the old people sitting in a plaza at the end of the day, the kids running around, the parents standing around talking among themselves.
Everyone trusts each other. I've seen people walk into a grocery store, pick up a pop from the fridge and say something to the owner behind the cash before leaving. The owner writes down the item in a little book. An IOU.
It's happened a few times that I've gone to our local fruteria and their cash machine wasn't working. No problem, pay next time they say. Last time I walked out with 20 Euros of fruits and vegetables that I hadn't paid for.
Of course I paid for it the next time I came to the store. But to be given that level of trust was something I haven't seen in a very long time.
18. Spain is a compact and diverse country
We've taken the train from Malaga to Barcelona (via Madrid) and from Valencia to León. These trips basically cross most of the country…but you're in Spain and even these long trips take about 6 hours. There's so much to see, so many different regions with different geography and languages, yet it is all easily accessible. It's another great thing about Spain.
19. Tinto de Verano
We love Tinto de Verano. A Tinto de Verano is half a glass of red wine, fizzy soda and a bunch of huge ice cubes. Nothing beats it on a hot day. Sangria is for tourists. Order a Tinto de Verano.
Not sure why a random thing like a Tinto de Verano made it on the list. I guess I'm in the mood for one…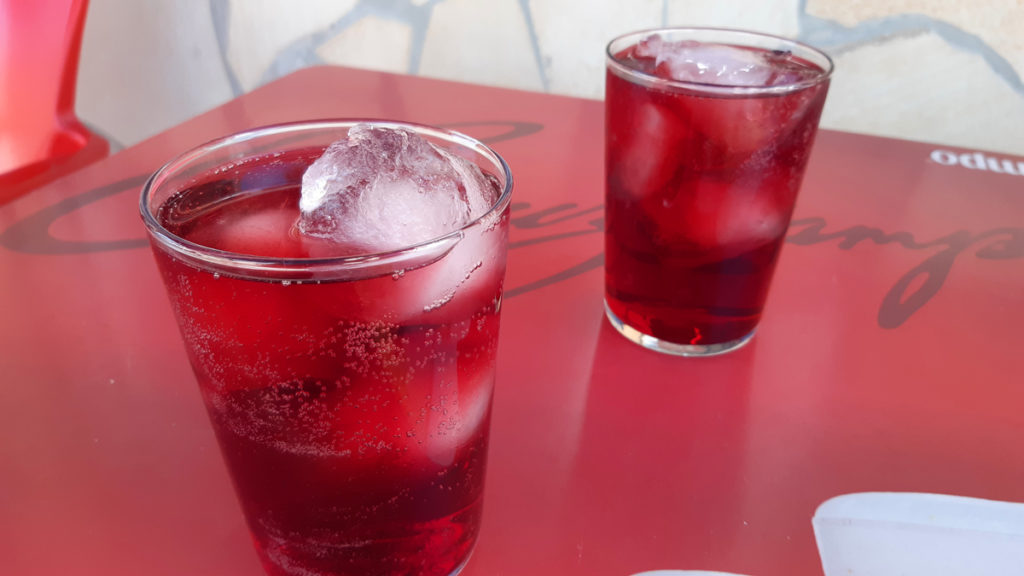 ---
---
20. Easy going pace of life
I've given it away with some of the examples above, but what makes Spain special to us is the easy going pace of life. Sure, Spain also has big, hectic cities…but much of the country is still made up of little towns and cities where the pace of life goes on at a snail's pace. Some people may find that boring but there's also something very comforting in it.
I'm sure I've missed a lot of things. What do YOU think are the best things about living in Spain?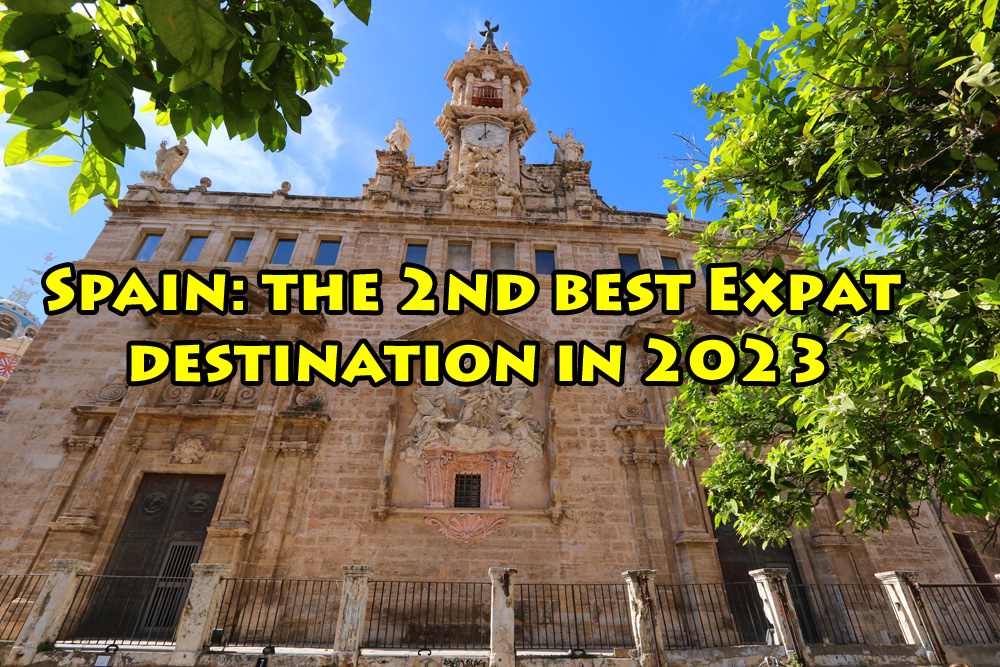 Join Our Newsletter
If you haven't subscribed yet and want to get our posts sent to your email, just insert your email address below. It's free!