Hiking El Fuerte (Frigiliana)
El Fuerte is the most popular hike starting from Frigiliana. It's a scenic and relatively easy hike (I give it a 6/10 on the physical exertion scale) that takes you to a 963 meter peak where you're rewarded by 360 degree views of the mountains, sea, and towns along the coast. The hike will take you 2 to 2 ½ hours one way.
Getting to the path that takes you up is probably the trickiest part of the hike so I've tried to be descriptive in the video. I've also included a map further below.
---
---
Getting to the Path
– Walk through the town to Restaurant El Mirador. I show you how on the video but everyone has Google Maps on their phones these days so it's easy to find. The views here are already fantastic.
– From Restaurant El Mirador continue just a little further on Calle Santo Cristo. You'll go to a street called Calle Chorrera. Turn right on that street and follow it.
– Calle Chorrera leads you out of town along a concrete road. Heading up (and with great views of parts of the town below) you can take a shortcut: a little road branches off to the right. Go up there, within a few meters there's a little dirt path that cuts through what looks like someone's private driveway. But it's the path everyone uses (note: you can also continue up Calle Chorrera and turn right further up on the road. It's a little longer this way though)
– If you've taken that dirt path, you'll end up next to a water reservoir. You'll see a sign (see in the video) pointing left for SENDERO El Fuerte and right for MIRADOR Castillo de Lizar. Go left.
From here it's easy. Just follow the path, you can't get lost. You'll be going up some steps, passing a water ditch (built by the Moors to supply the town with water) and an old mill.
---
---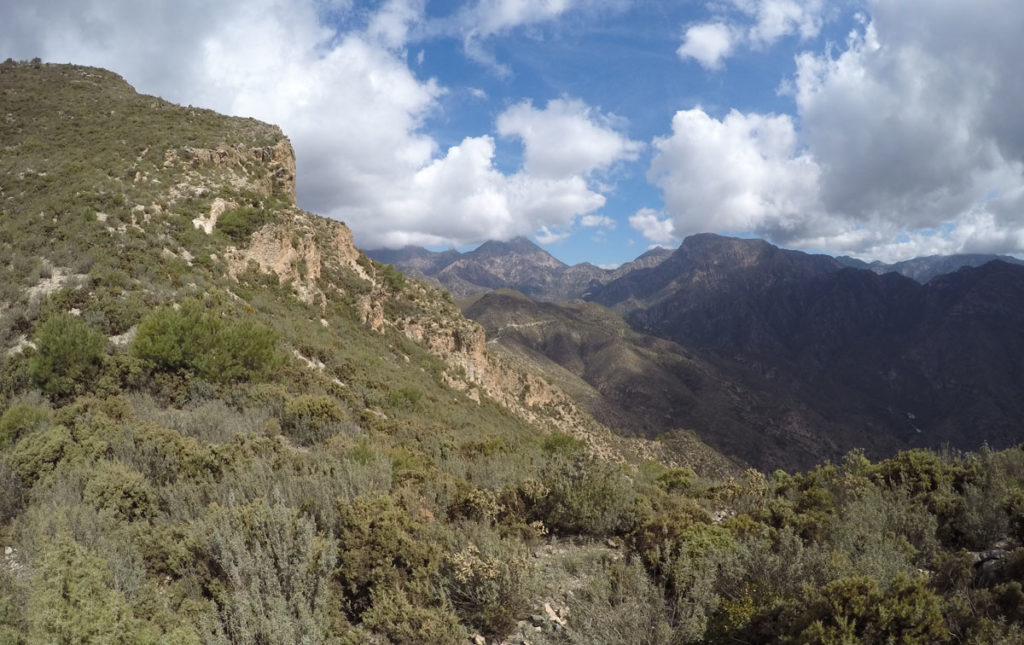 Views going up El Fuerte
The higher you go, the better the views. At first you're looking westwards at the valley below and backwards to the coast. But then, as you climb, the views to the east and north open up giving you fabulous vistas of the mountains of the Sierras de Tejeda, Almijara and Alhama Natural Park.
Why should you do this hike? Great views, a nice walk that's not difficult, fantastic landscapes. An excellent reward-to-effort ratio (ie. I don't like long strenuous hikes where you're disappointed when you get to your destination. El Fuerte is the opposite of that 😊).
---
---
Join Our Newsletter
If you haven't subscribed yet and want to get our posts sent to your email, just insert your email address below. It's free!