Iglesia del Carmen in Antequera.
It's one of Antequera's most beautiful churches.
Iglesia del Carmen is at the end of town on an escarpment looking over the valley and river below (there are a few miradors next to the church with wonderful views). Belonging to the "Calzados Carmelites", a mendicant order where members assume a vow of poverty and charitable work, the church was built in the 16th century.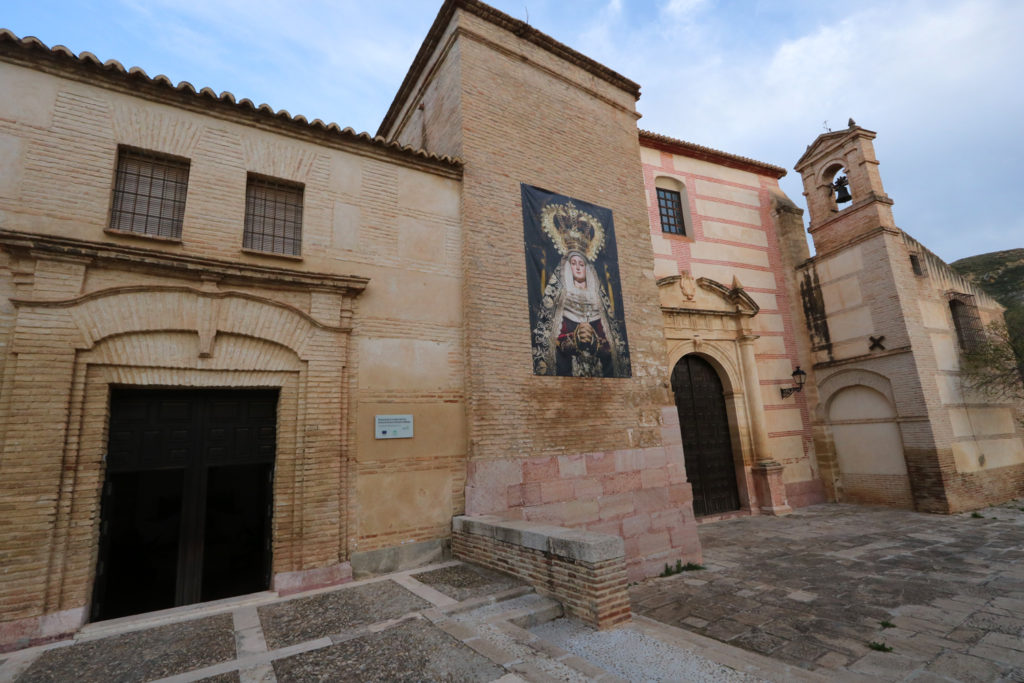 It may look simple from the outside – but the inside is exquisite and features an incredible main chapel.
---
---
The main chapel is made up of 3 enormous altarpieces. But the highlight is the central one: a huge altarpiece considered one of the most interesting examples of Andalusian Baroque altarpieces from the 18th century. Carved in intricate hand-carved wood (red pine) with irregular cornices and niches (which give it a 3D effect), the altar features saints and angels playing musical instruments. In the very center is the large niche (I've heard it called the 'dressing room') which features the image of the Virgen del Carmen. Note: The Virgen del Carmen is the title given to the Virgin Mary in the Carmelite order.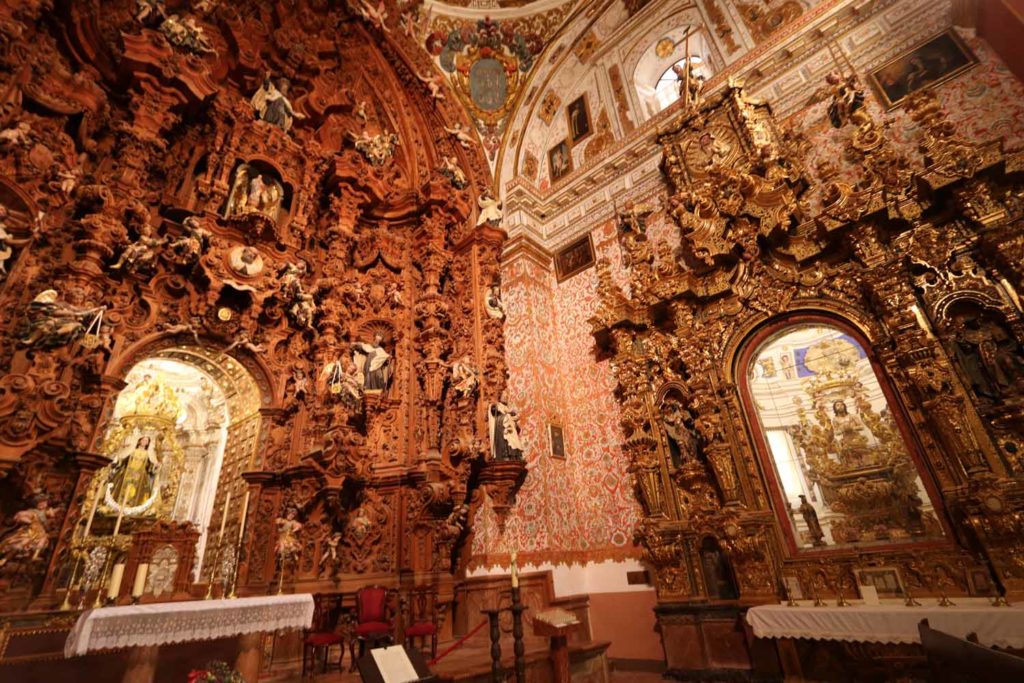 ---
---
The church features aspects of Mudejar styles, most particularly the beautiful coffered ceiling.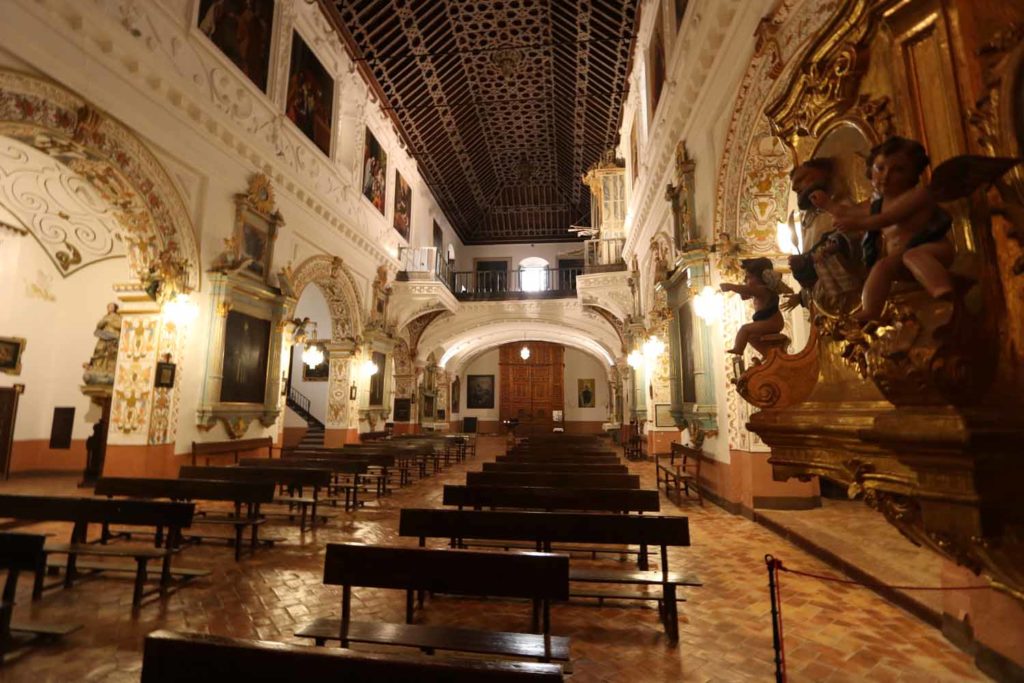 Off to the sides are 6 chapels, all with different shapes and decorations. In one, you'll see the original image of Virgen del Socorro from the end of the 15th century, which is said to have been given to the town by the Catholic Kings. In another is the image of the Virgen de la Soledad from the 18tth century. All the chapels offer beautiful paintings, mouldings and colour.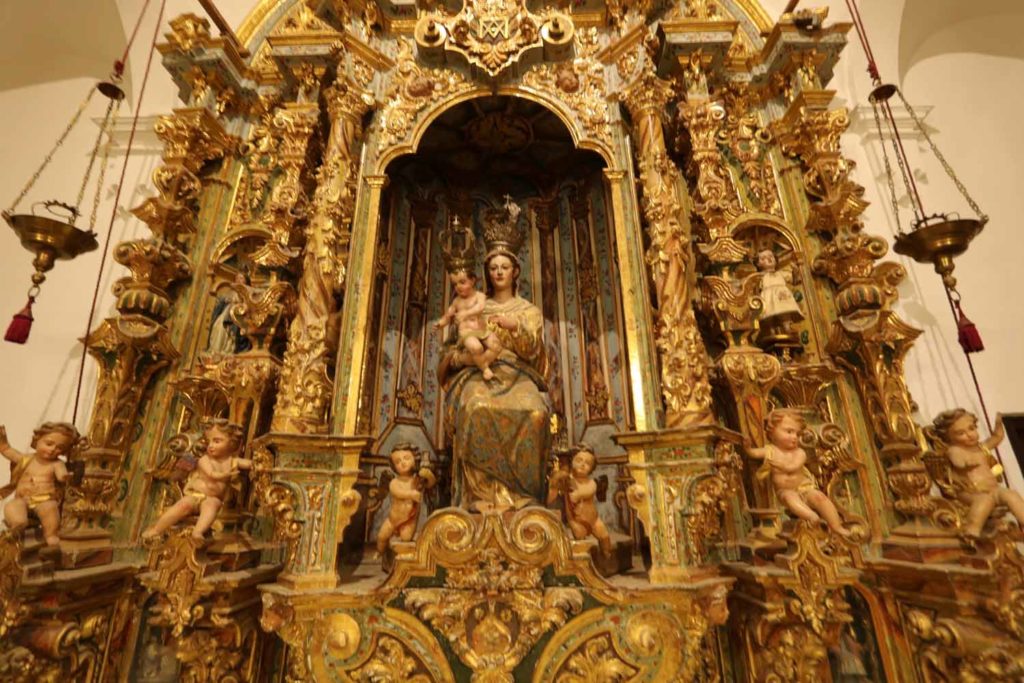 ---
---
The Iglesia del Carmen was declared an Asset of Cultural Interest in 1976 and is today the seat of the old parish church of Santa María.
A few more photos:
---
---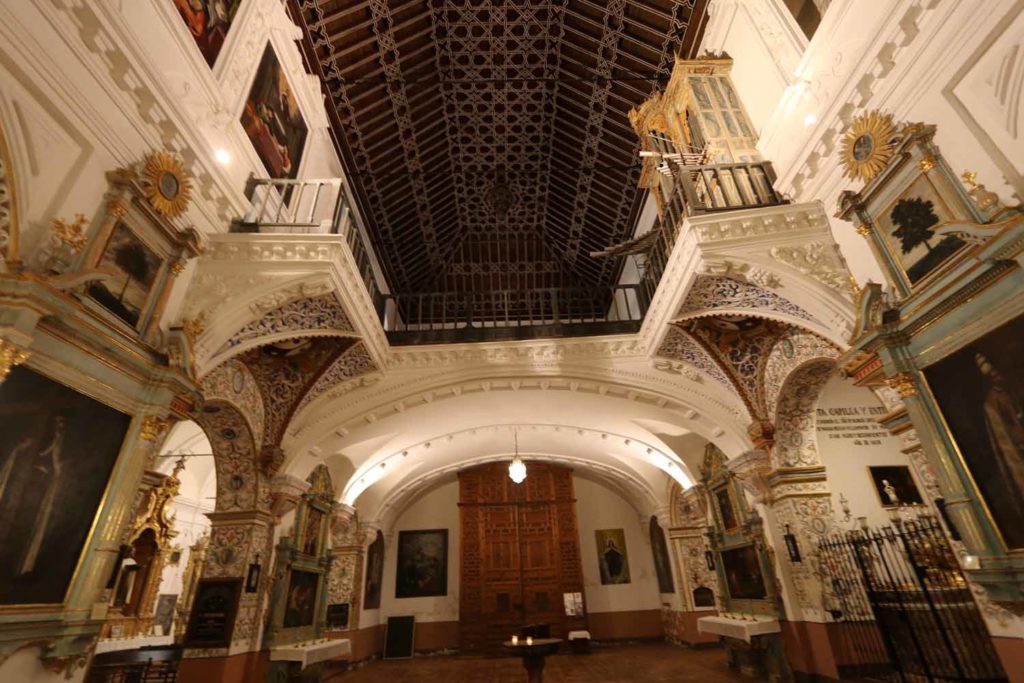 Iglesia del Carmen
Plaza del Carmen
Hours: Tues – Fri: 11:00 – 13:30 and 16:30 – 17:45, Sat & Sun: 11:00 – 14:00
Join Our Newsletter
If you haven't subscribed yet and want to get our posts sent to your email, just insert your email address below. It's free!