A recent poll on Lonely Planet social media platforms voted Córdoba as Spain's most beautiful city. I'll get to that further below.
I'm not sure Córdoba IS the most beautiful city in Spain…but it is definitely in the Top 5 in my opinion.
First, a few images – and a video – from our recent visit to Córdoba (our 2nd visit and I'm sure not our last..)
---
---
---
---
---
---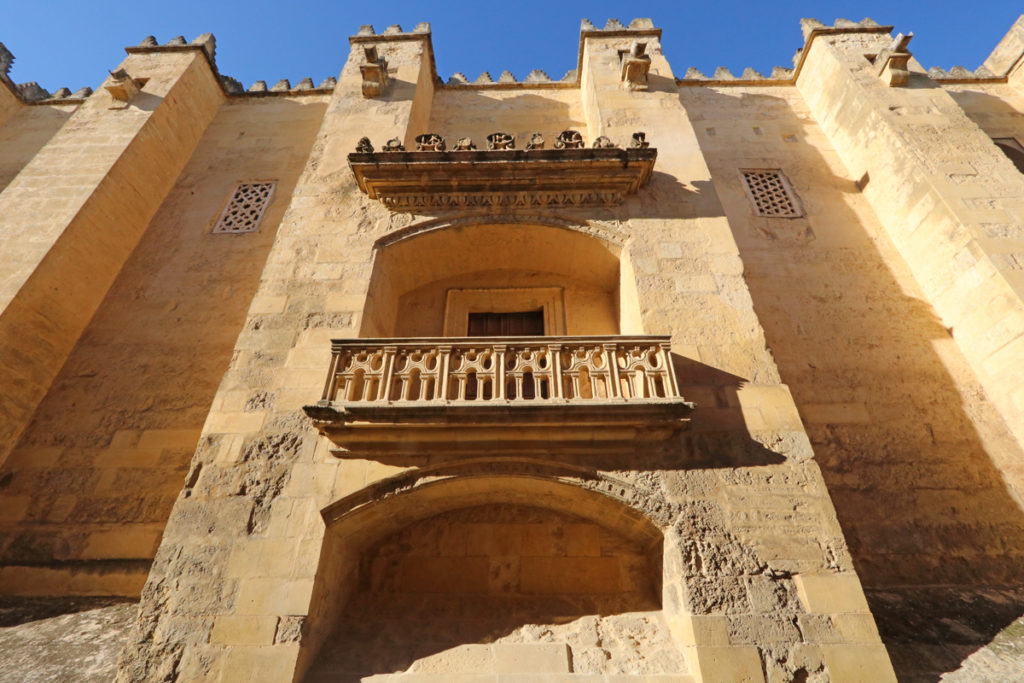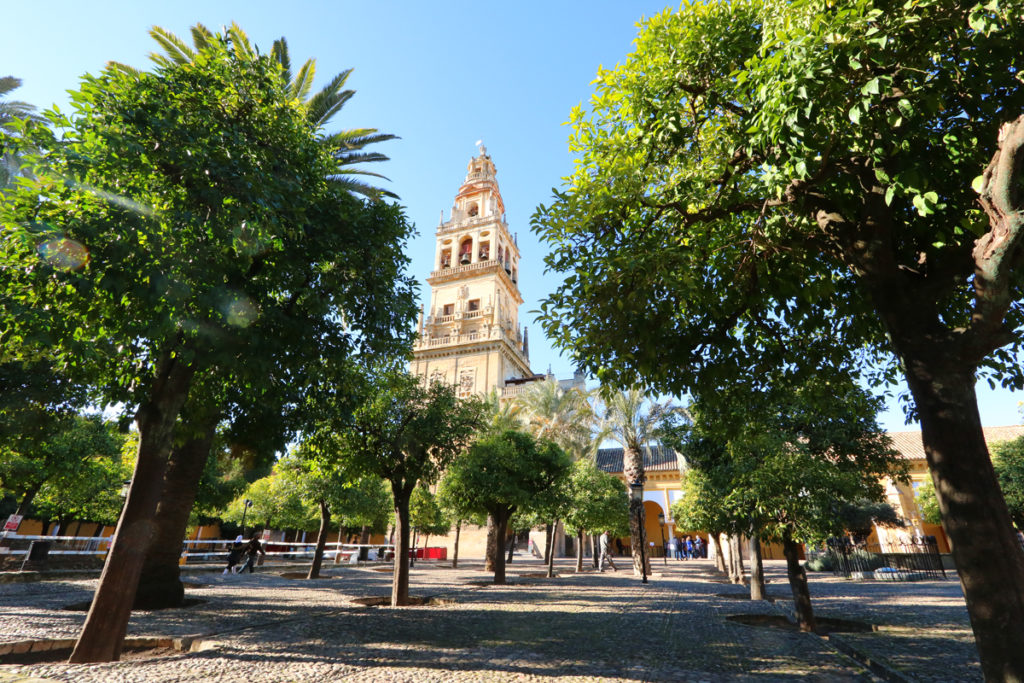 Highlights of Córdoba include:
The Mosque-Cathedral of Córdoba (known as the "Mezquita)
The Alcázar (full name: "Alcazar of the Christian Monarchs or Alcázar de los Reyes Cristianos in Spanish)
The Roman Bridge (Puente Romano)
The Juderia, the old Jewish quarter which dominates the old town. You'll find a lot of mini-highlights in this area such as the Cordoba Synagogue.
Medina Azahara (Madinat al-Zahra) on the outskirts of Cordoba.
I've previously covered all these highlights (except for Medina Azahara) in depth on my previous post on Córdoba: see Highlights of a day trip to Córdoba.
But the beauty of Córdoba is much more than its highlights. It is its small winding streets, its white-washed buildings with colourful trims, its orange-filled trees and Roman-era walls. And its patios and flowers – every year (in May) Córdoba holds a patio festival where residents decorate their patios with flowers. More on that here.
Córdoba is a gorgeous city.
---
---
But is Córdoba the most beautiful city in Spain?
The Lonely Planet poll has to be taken within context. The poll actually asked respondents to chose between the cities of Alcalá de Henares, Ávila, Baeza, Cáceres, Córdoba, Cuenca, Ibiza, Mérida, Salamanca, San Cristóbal de La Laguna, Santiago de Compostela, Segovia, Tarragona, Toledo, and Úbeda. All of those cities are Unesco World Heritage sites.
Among 52,000 respondents, Córdoba was named the winner. More on the poll here.
So what's the most beautiful city in Spain?
We think the most beautiful city in Spain is Sevilla. And really, there's not that much to differentiate Sevilla and Córdoba except their size – Sevilla is much larger and just has more to see. Other than that there's no difference in architecture style or atmosphere. Both cities show off the best of Andalusian style and culture.
A few other cities right at the top of our list are Granada, Segovia, Ávila, Salamanca and Burgos.
What's your vote for the most beautiful city in Spain?
---
---
Join Our Newsletter
If you haven't subscribed yet and want to get our posts sent to your email, just insert your email address below. It's free!