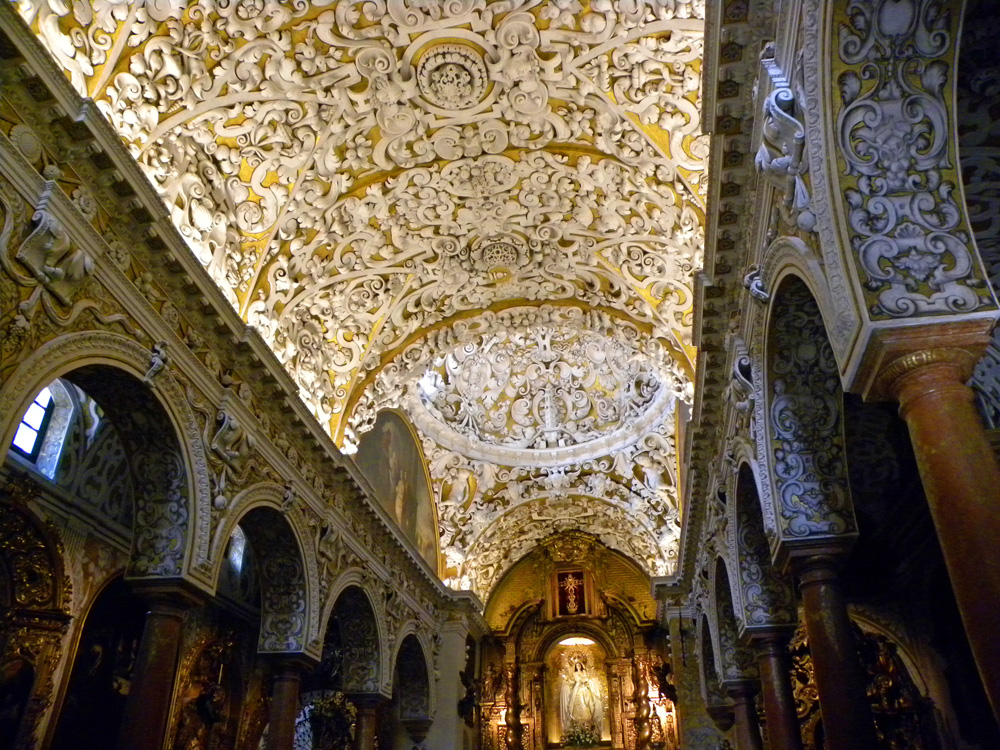 Santa Maria la Blanca – one of Seville's most beautiful churches
Seville has lots of beautiful churches but the church of Santa María de las Nieves, locally known as Santa María la Blanca, has to be the most beautiful. It is also the only religious building in Seville that has remains of three different religions.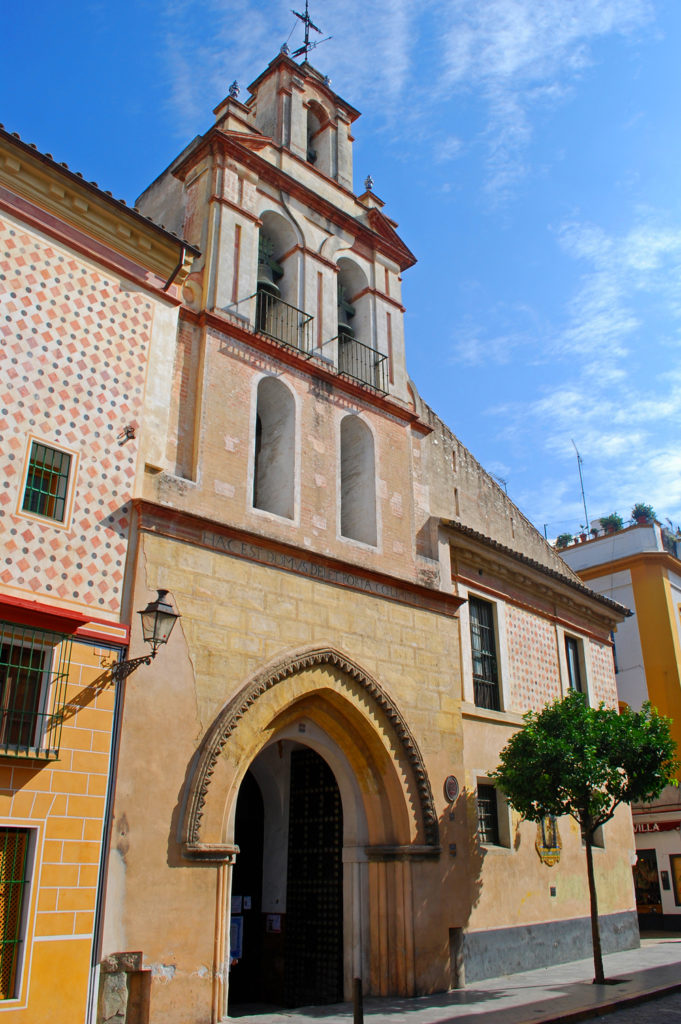 The site of the church initially contained a mosque. After the reconquest of Spain, it was decided that this area of the city would serve as the Jewish Quarter (the "Juderia") and in 1252 a synagogue was built. In 1391, after the massacre and forced conversion of the Jews, it was transformed into a Christian church.
---
---
In 1661 the entire church was demolished and rebuilt in the style you see today. Columns were carved out of red marble from Antequera, the choir was built out of mahogany, and the Baroque plasterwork that fills the church (the effect of which is unlike anything you've ever seen) was introduced. You'll see rosettes, angels, and cherubs occupying the entire surface of the vaults, dome and arches. There were several paintings by Bartolomé Esteban Murillo, one of Spain's most celebrated painters (today the originals sit in the Prado museum in Madrid and the Louvre in Paris).
In 1995 the building was declared an Asset of Cultural Interest. With that it underwent a restoration that included archaeological work in which the remains of the Caliphate mosque and the remains of the synagogue were located. The church was restored and immaculately cleaned. In 2015 it was reopened to the public. Today Santa Maria la Blanca shines and the baroque splendor of the church will make you gasp. It is a stunning church.
Practical information
Seville website on Santa Maria la Blanca
Entrance is FREE
Visiting hours are:
Weekdays: 11: 00h. / 19: 30h.
Masses at 11am and 7.30pm.
---
---
Join Our Newsletter
If you haven't subscribed yet and want to get our posts sent to your email, just insert your email address below. It's free!