Teteria Zaidin – a Moroccan style teahouse in Nerja
We always like visiting different cafés, bars and restaurants in Nerja. We especially like a place with a different twist on things.
Teteria Zaidin is one of those places. And it's located on a quiet street just around the corner from Plaza Balcón de Europa, just off the beaten path (and unseen to the casual eye) but in a superb location if looking for a unique experience in the center of Nerja.

What we like about Teteria Zaidin
When you walk in, make sure to have a good look around before sitting down. There's a large, comfortable courtyard which is the obvious choice. It has comfortable chairs and tables with trees providing shade and atmosphere. It's nice.
---
---
But even nicer in my opinion, especially if you like a bit of privacy, are the many beautifully decorated rooms on the 2 floors of the teahouse. Look at the photos below.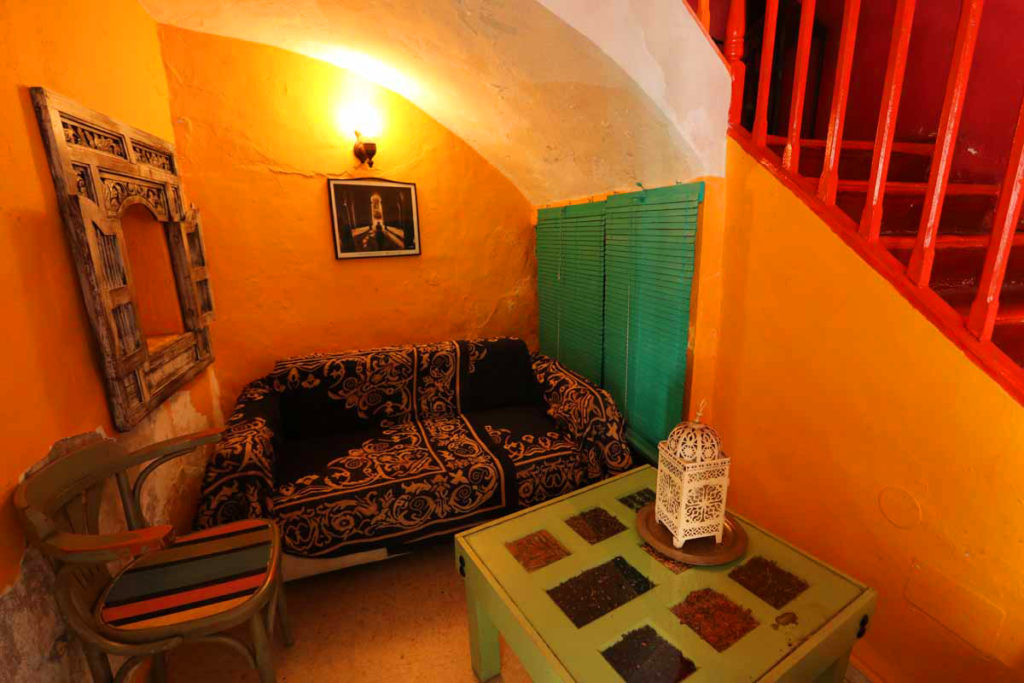 ---
---
---
---
---
---
Note: if you come earlier in the day chances are that the 2nd floor will be closed. They open up the 2nd floor in the evening.
Besides the beautiful atmosphere, Teteria Zaidin has an interesting and healthy menu that includes Moroccan teas and pastries but also fresh juices, herbal teas, smoothies and milkshakes. To eat, there are sandwiches, salads and Crepes & Waffles. They also serve cakes and pastries (we had a carrot cake which was huge and enough for 2 people). It's not just boring, healthy stuff: they also serve beer, wine and cocktails. Their menu here.
Why go? Meters away on the Balcón you have lots of restaurants all serving the same crappy food and drink. None have any originality. Turn the corner and you arrive at this oasis. That's why you should come to Teteria Zaidin.
---
---
Address:
Join Our Newsletter
If you haven't subscribed yet and want to get our posts sent to your email, just insert your email address below. It's free!