The Bohilgues Trail
This post has been contributed by Dmitry at Valencia Mountain Enthusiasts. He offers hikers a multitude of hikes in the Valencia region (you'll find more details at the bottom of this post).
---
The Bohilgues river, located in Rincón de Ademuz, creates stunning landscape and an ideal scenery for an Autumn hike. The lush vegetation in the area brings a colourful spectacle as the Summer season gives way to fall.
The route is quite short, only 8 kilometres, yet it is linear, so you would need to either leave vehicles at both ends or do it out and back. The best way to start is from the town of Ademuz and head to Vallada, where the route ends. The trail is officially marked as PR-CV 131.6 and is very well signposted, so it's easy to hike and follow the signs along the way.
---
---
The trail starts with a gentle stroll from Ademuz and brings you close to the Bohilgues river. You will be following the river all along the trail, which is what gives the route its charm. Soon you will pass by a small cascade – Fuente del Tío Manzana, a good spot to take some photos. That said, there will be several little waterfalls all along the route and they will get better and better as you move forward.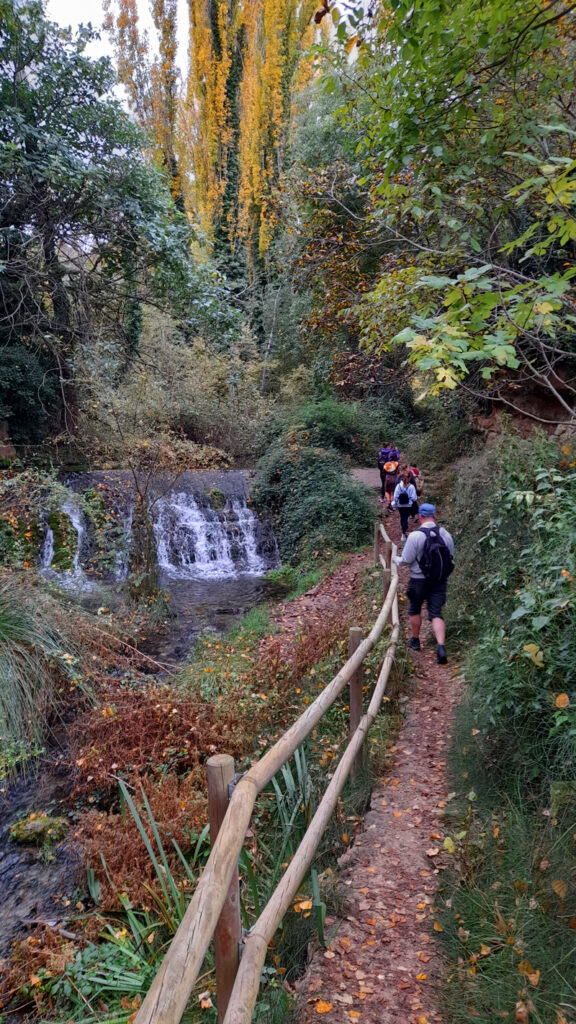 As stated above, the scenery changes quite a bit in Autumn, as all the poplars and ash trees change their colours, preparing for the change in temperatures. As you hike, you will be accompanied by the sounds of crunching leaves and the murmur of water – great companions on any hike. The trail itself moves forward without much elevation gain. From time to time you might encounter some mud, which is easy to avoid, and cross a small bridge to make your way along both banks of the Bohilgues river.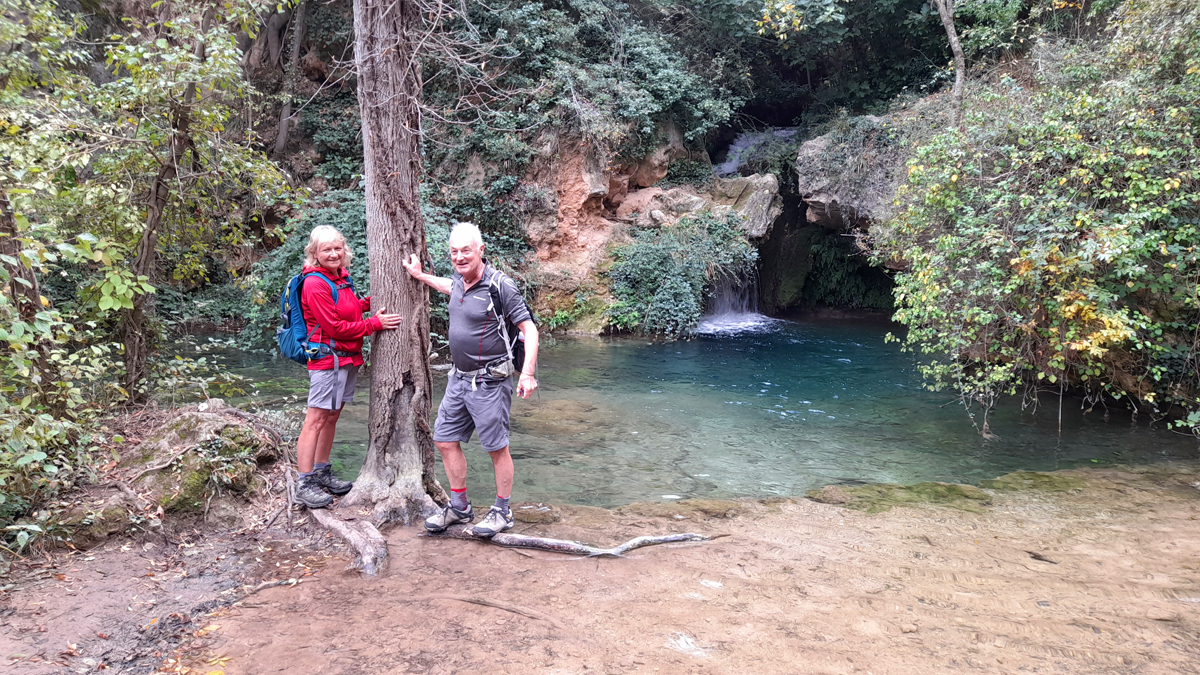 ---
---
Soon, you will find a short detour that takes you down to a little pond. This is a great place to take a dip in summer. In general, this route is also a good option for summer hikes, since you can stop several times to cool down in the fresh waters of Bohilgues river. If it's too cold for a swim, this would make a great place to take a pause and have a snack.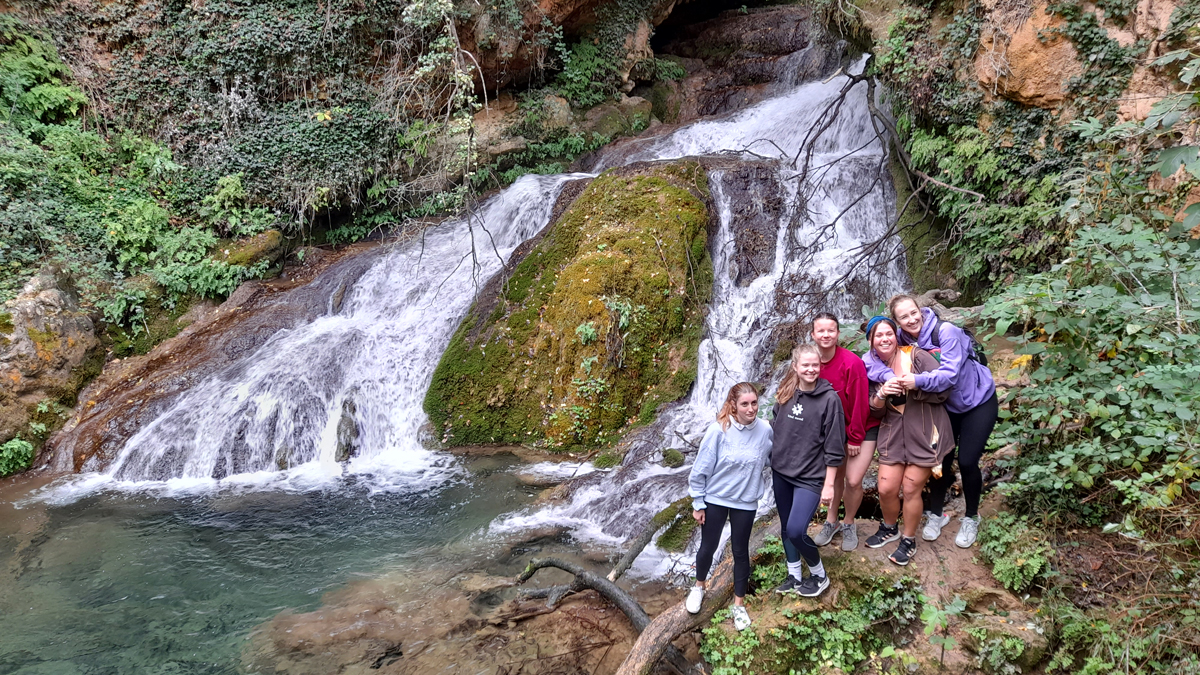 A few minutes later you will find another swimming opportunity – a beautiful waterfall. It is important to pay attention here so that you don't miss the waterfall. Right before the trail starts going uphill, for a short and steep ascent, you will need to take a left turn and walk some 100 meters down to the river. If you are doing the trail out and back, this would be a good spot to turn around, as from here the trail goes away from the river and takes you a bit higher. That said, with that you do get better views of the entire gorge, so it might be worthwhile to do the ascent and contemplate the views.
---
---
Since Ademuz is somewhat far from Valencia – about 2 hours of driving, it might be a good option to stay here overnight. There is another great trail in the area, which you can read about in our previous blog post – Estrechos del Ebrón.
Accommodation – there are a couple of nice guesthouses right in the town of Ademuz or the nearby village of Castielfabib. But if you are looking for something special – there is an old castle, which has been transformed into a hotel. Located about 30 minutes away from Ademuz by car, in Cuenca province, La Albacara is a hotel within the old Castle of Moya. The rooms are quite comfortable and modern and the feeling of sleeping in a castle does make the getaway feel special. The castle has been preserved quite well and there is a lot to explore there. The hosts are quite friendly and provide lots of information, and even do a night tour to the old church, located right in front of the hotel.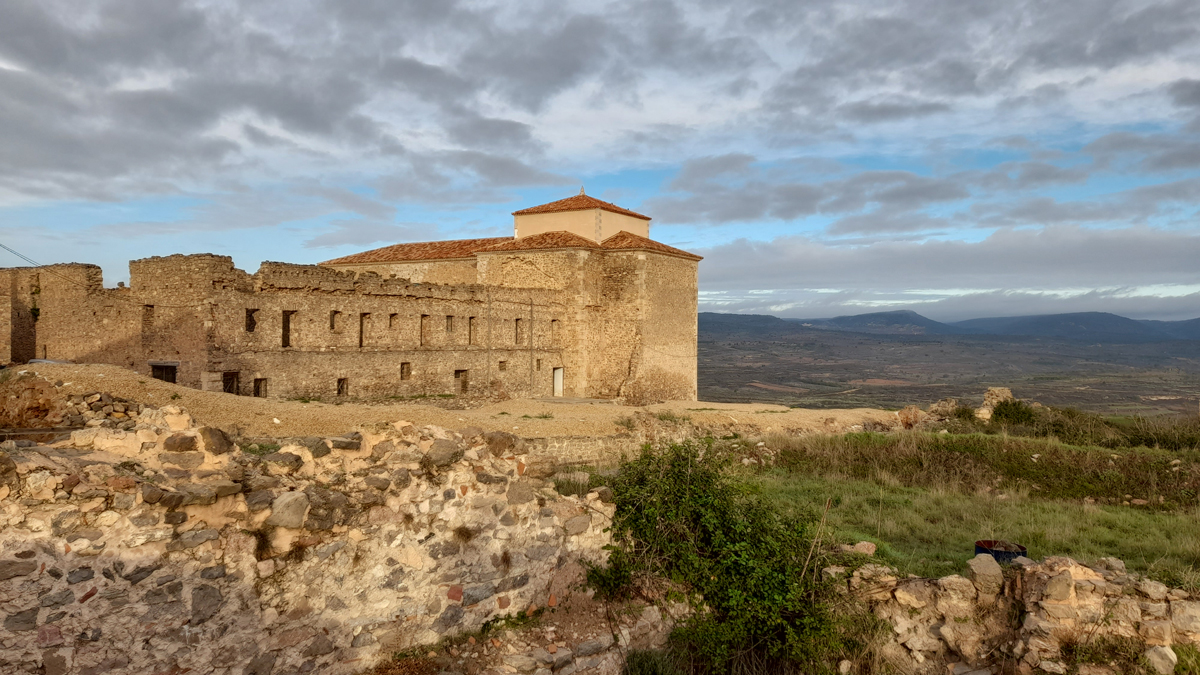 Dmitry has given you all the information you need to do the hike by yourself. But if you you prefer taking a tour, he does that. He'll pick you up at your hotel, drive you to the starting point of the hike, and guide you along the hike while pointing out all the highlights. You can contact him at [email protected].
You can see his schedule for the Bohilgues hike here.
Also have a look at the Valencia Mountain Enthusiasts page to see all his upcoming hikes.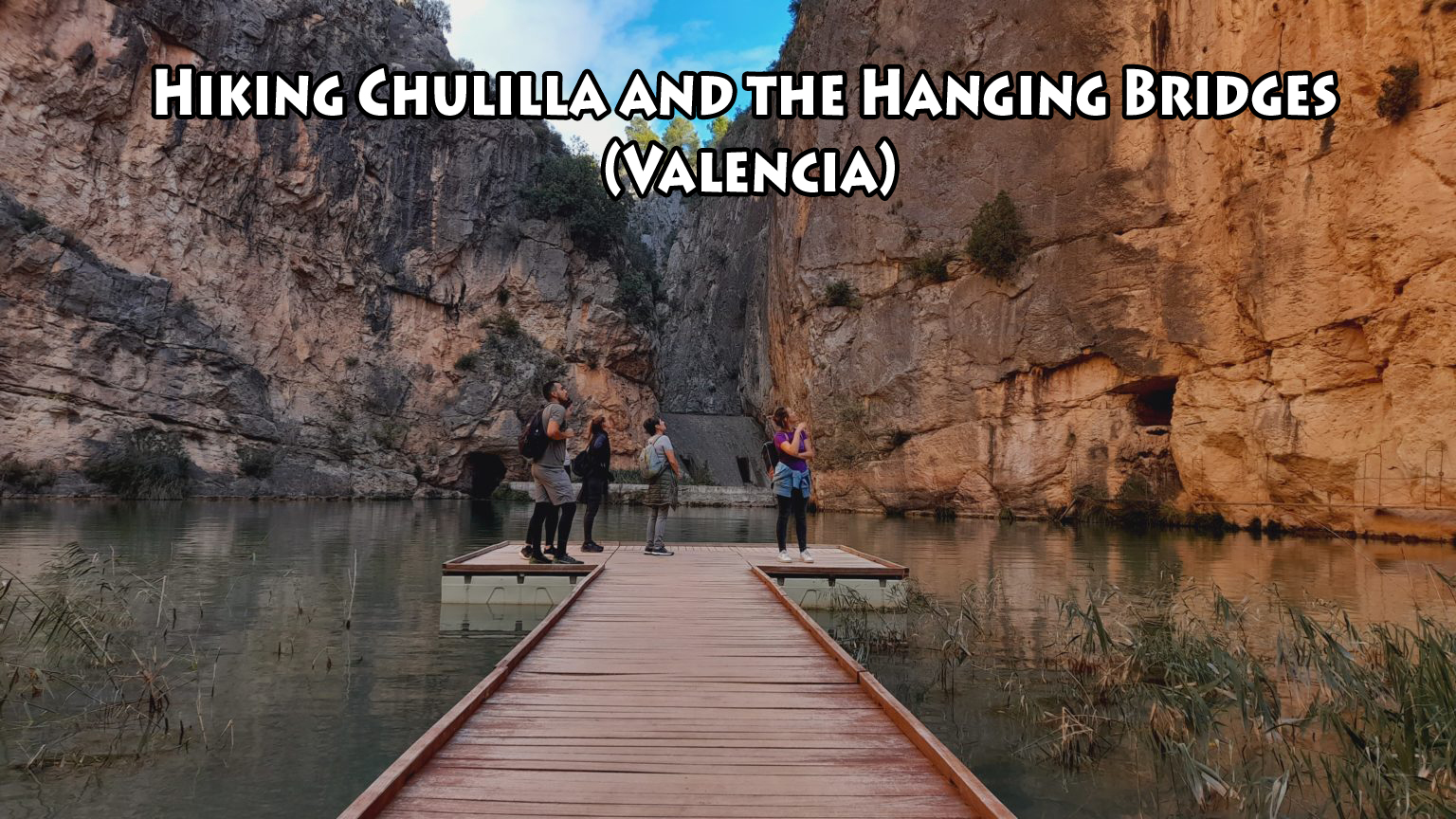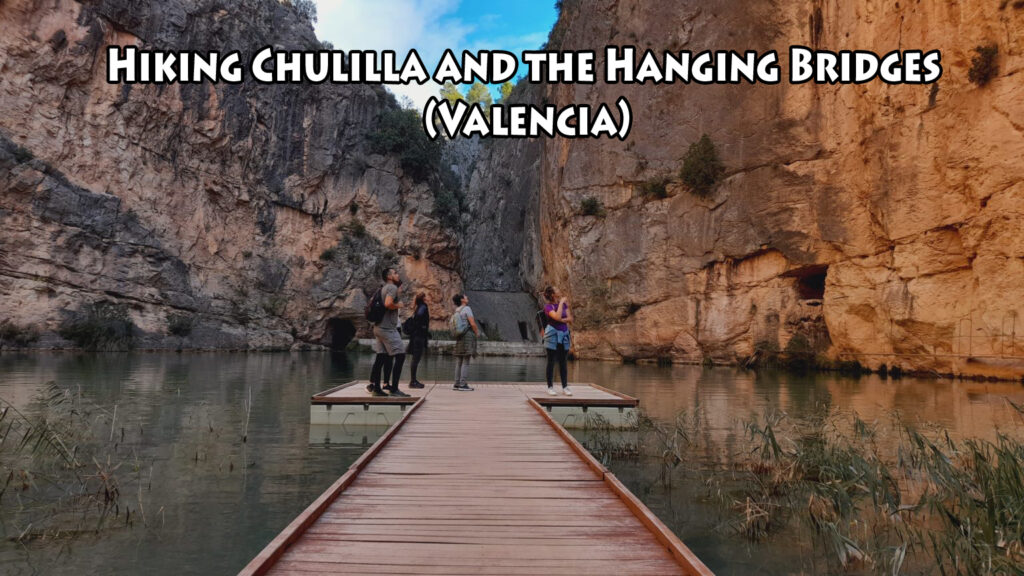 Join Our Newsletter
If you haven't subscribed yet and want to get our posts sent to your email, just insert your email address below. It's free!