The Spanish Student Visa
Are you thinking of studying in Spain but not sure how to go about it? This post tells you how you can do that.
In this article, we're going to talk about all the advantages of studying in Spain and walk you through the process of getting a student visa. Plus, we'll answer some important questions you might have, like: What types of courses are valid? Can you work while studying? Can you stay in Spain after your student visa expires?
So, let's dive in and find all the answers you need.
First things first, what exactly is a Spanish student visa?
A student visa is what lets non-European* citizens study in Spain. It's like your permission to stay in the country while you pursue your studies at a public or private educational center, do some research, or take up training. It's perfect if you're planning to enroll in a master's, bachelor's, Ph.D., professional training course, or postgraduate program in Spain.
*If you're from the European Union, European Economic Area, or Switzerland, you're in luck! You don't need a student visa to study in Spain.
---
---
Types of Student Visas
There are two kinds of student visas depending on the length of your course. There's a short-term student visa for courses lasting from 91 to 180 days and a long-term student visa for anything longer than 6 months.
Here's a great thing – if your course is less than 90 days, there's no need to apply for a student visa; your tourist visa will work just fine.
However, if it is more than 6 months, you will have to apply for a residence card (Tarjeta de Identidad de Extranjero or, more popularly known as TIE) upon arrival into Spain. You'll have to get your fingerprints taken at an Immigration Office, then pick up the actual card a month afterwards.
Additionally, the validity of this student residence card will depend on how long your studies are. Normally, you will be granted, at most, a one-year residence permit, which needs to be renewed yearly.
Although the maximum amount of time you can be granted a student residence permit is two years, this is usually only granted for courses from authorized higher education institutions.
In the case that your studies are extended, you can easily apply for a student visa extension at the immigration office. No worries!
What You'll Need to get a Student Visa in Spain
Now, let's get into the nitty-gritty of how to get a student visa in Spain. First, you need to make sure you meet all the requirements. As we mentioned earlier, you must be a non-European citizen.
You must also:
Have legal status in Spain (ie. not be in Spain illegally),
Proof of enough funds to support yourself during your studies (100% of the IPREM per months, that's 600 Euros/month in 2023. Ex. if your studies are for a year, you'd have to prove you have 7,200 Euros)
Full-coverage medical insurance in Spain. Note: you can book private insurance with Adeslas here. They're the #1 private insurer in Spain and it's what we use.
An acceptance letter from the course or university you're planning to attend.
You'll also need clear criminal records from all countries you've lived in for the last five years.
Plus, some other important documents include:
A medical certificate that states you don't have any diseases recognized by the International Health Regulation of 2005
Your passport and a photocopy
3 ID photos
Form EX-00 filled-out
Your accommodation information
And, if you're under 18 and moving without your parents, a signed legal authorization from them.
Remember to get all your foreign documents properly legalized and translated into Spanish. The last thing you want is to have your paperwork rejected.
---
---
How to Apply for your Spanish Student Visa
The application process is pretty straightforward, and you can do it either from your home country's Spanish consulate, or even while you're in Spain on a tourist visa.
If you choose the latter, make sure to apply within 90 days before your studies start and no less than 30 days before. You'll have to make an appointment at your local Immigration Office.
Also, keep in mind that you can bring your family with you to Spain. Your spouse or registered civil partner and children below 18 can accompany you during your student stay through a joint application.
The Course
When planning to study in Spain, pay attention to the course you pick. The course plays a big part in receiving a positive resolution.
So, the course you choose must be listed in the Official Public Registry. Whether it's a university program or a training course, it's got to be on the list of Official Courses or in the registry of the autonomous community you're applying at. Basically, make sure it's legit and recognized by the authorities.
The course needs to be for at least 20 hours per week, and it must end in you getting a degree or a title from the academic institution you're attending.
Lastly, the course cannot be online.
---
---
Working While on a Student Visa
If your student visa was issued after August 16, 2022, you are allowed to work up to 30 hours per week without any extra paperwork. You are free to do any kind of work, and there is no geographical limitation.
Once you finish your studies, if you would like to stay in Spain, you've got several options to continue working in the country. For example, you could modify it to a work permit. In this case, you'll have to find a job offer for 40 hours of work per week for one year. If you're looking at self-employment, you'll need to submit a business plan.
Or, you could also modify it to a residence permit for internship, which comes with its own rules and specifications. You'll need an internship agreement with your university or a contract from a company.
If you're looking for more information about these options, or just applying for the Spanish student visa in general, Balcells Group can definitely help you out.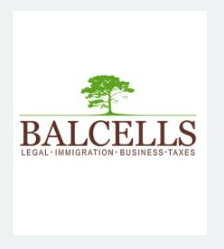 Need help with your immigration needs? Contact Marta at Balcells Group. She handles it all, whether it be a Student Visa, non-lucrative Visa, Golden Visa, Digital Nomad Visa, Work Visa etc…. More detail here
So, that's the lowdown on getting a student visa in Spain and all the exciting possibilities it opens up for you. Now go ahead, start planning your Spanish adventure!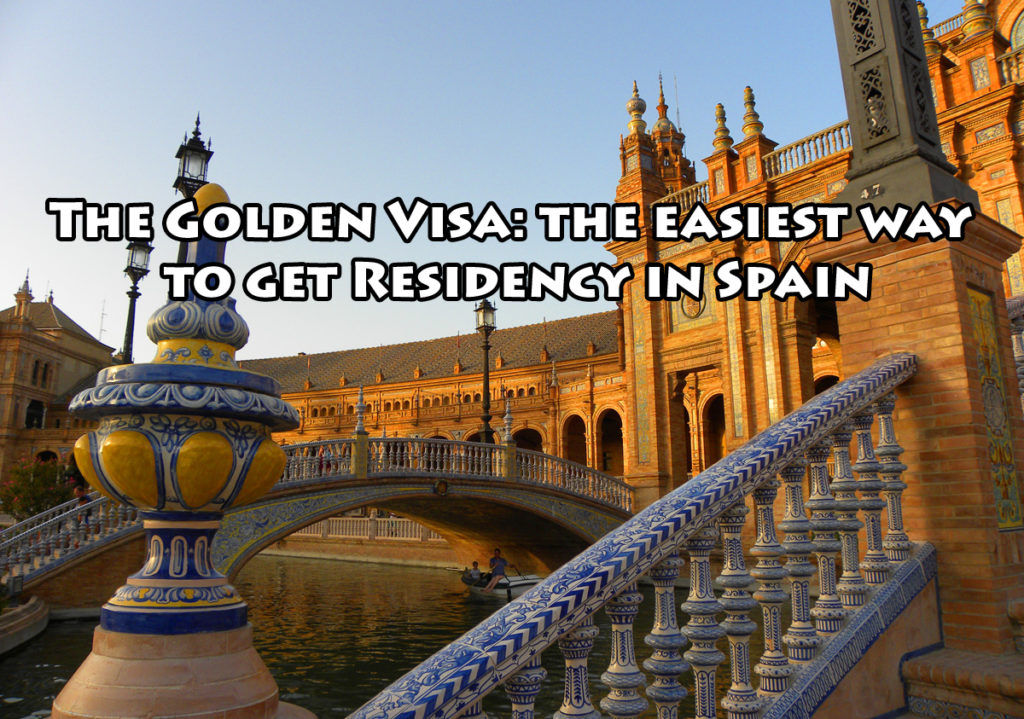 Join Our Newsletter
If you haven't subscribed yet and want to get our posts sent to your email, just insert your email address below. It's free!