Ávila is a popular daytrip from Madrid, a city full of UNESCO World Heritage Sites. Historically, Ávila was a battlefront between Christians and Moors. Following the reconquest of the area by the Christians in the late 11th century, it became known as Ávila de los Caballeros ("Ávila of the Nobles") because of the settlement of many noble families. Ávila's most famous period came in the 16th century when Santa Teresa de Jesús (a noblewoman turned nun) became famous. It made Ávila an important pilgrimage destination.
It's a city (a small city) with an extraordinary amount of churches for a place of its size. You can feel the religiousness in the air, it's a place that's more solemn than some of its neighbours (I'm thinking of Segovia and Salamanca). The key highlight however, the "Must See" highlight that brings people to Ávila today, isn't a religious site.
This post explores what to see in Ávila.
---
---
The Walls of Ávila
Built by the Christians following the reconquest of the area, the Walls of Ávila are the best preserved and most complete medieval walls in Spain. They, in fact, circle the whole old town (a total of 2.5 km) rising to an average height of 12 meters.
When visiting Ávila I recommend walking around the walls. There are lots of views along the way of the walls and the landscapes in the region (Ávila sits on a plateau and is surrounded by hills). Make sure to visit Mirador de los Cuatro Postes for the views overlooking the city.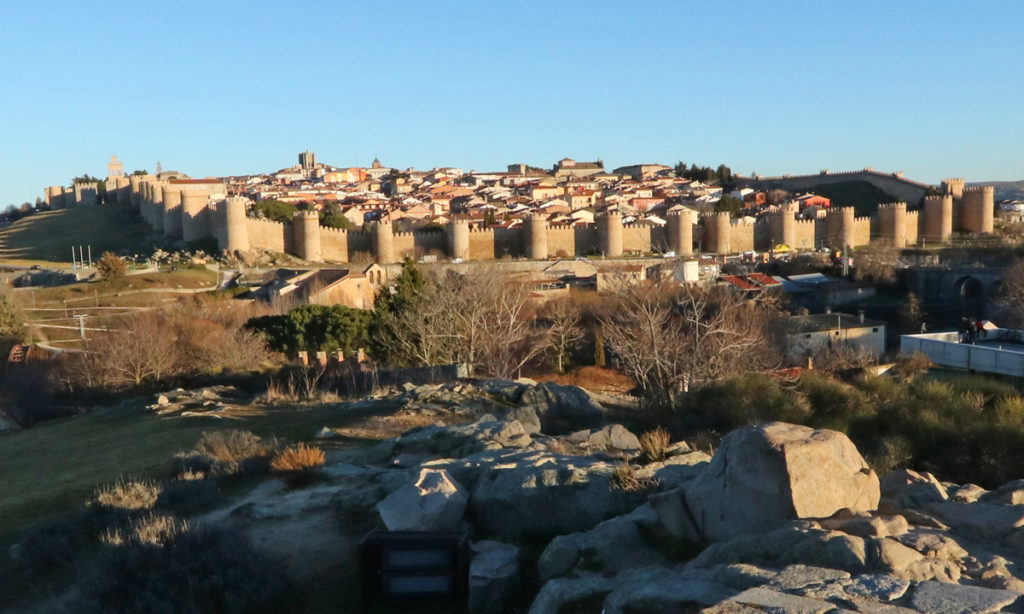 Walking the Walls
Note that you can walk along the top of the walls. There is a ticket office next to the Puerta del Peso de la Harina. There you pay 5 Euros for a ticket that covers 2 sections of the wall.
Much more here on the Walls of Ávila
---
---
Ávila Cathedral (Catedral del Salvador de Ávila)
Ávila Cathedral is Spain's oldest Gothic Cathedral. Construction started in 1091 but wasn't completed until the 14th century. Unlike the Cathedrals in nearby Segovia and Salamanca which were built in the lake Gothic period (16th century), Ávila's Cathedral is smaller and more fortress-like (it's actually forms part of the outer wall of the city). It's romantic and conjures up visions of knights in armour on horses. I love the arches, the stained glass, the massive stone blocks and pillars… Ávila Cathedral is among my favorite cathedrals in Spain.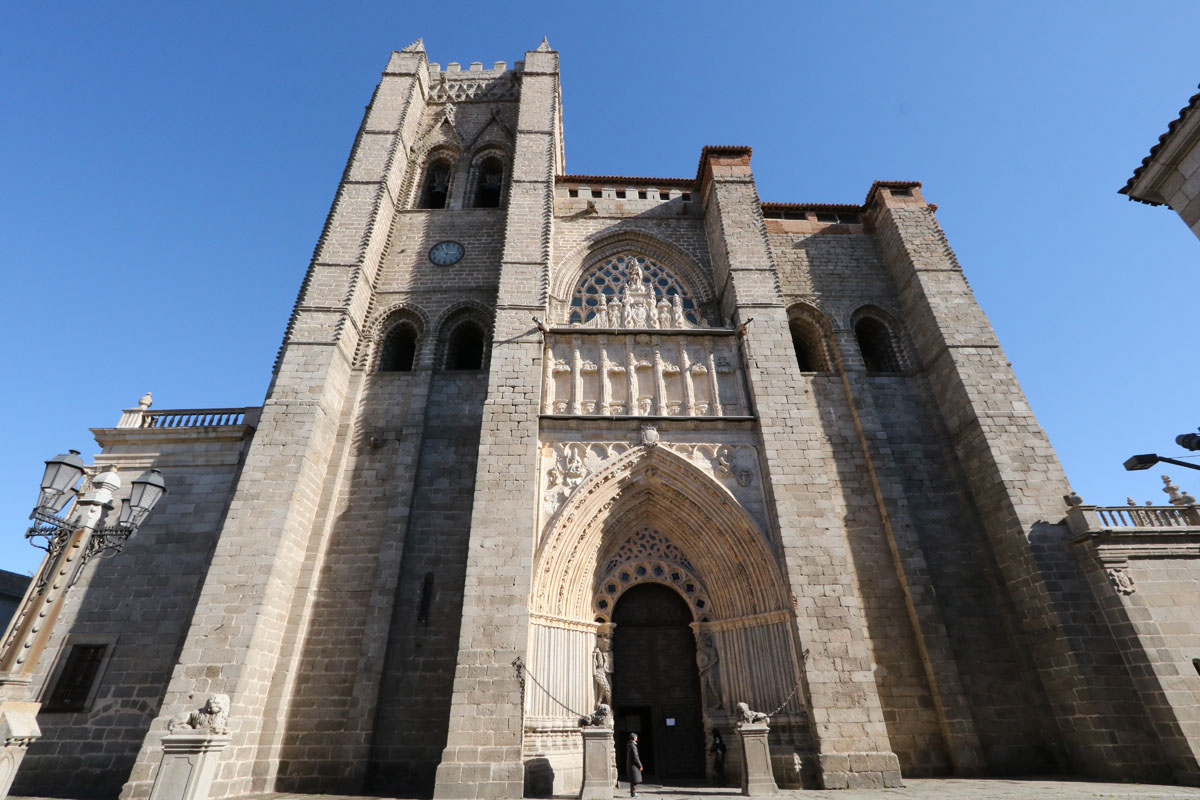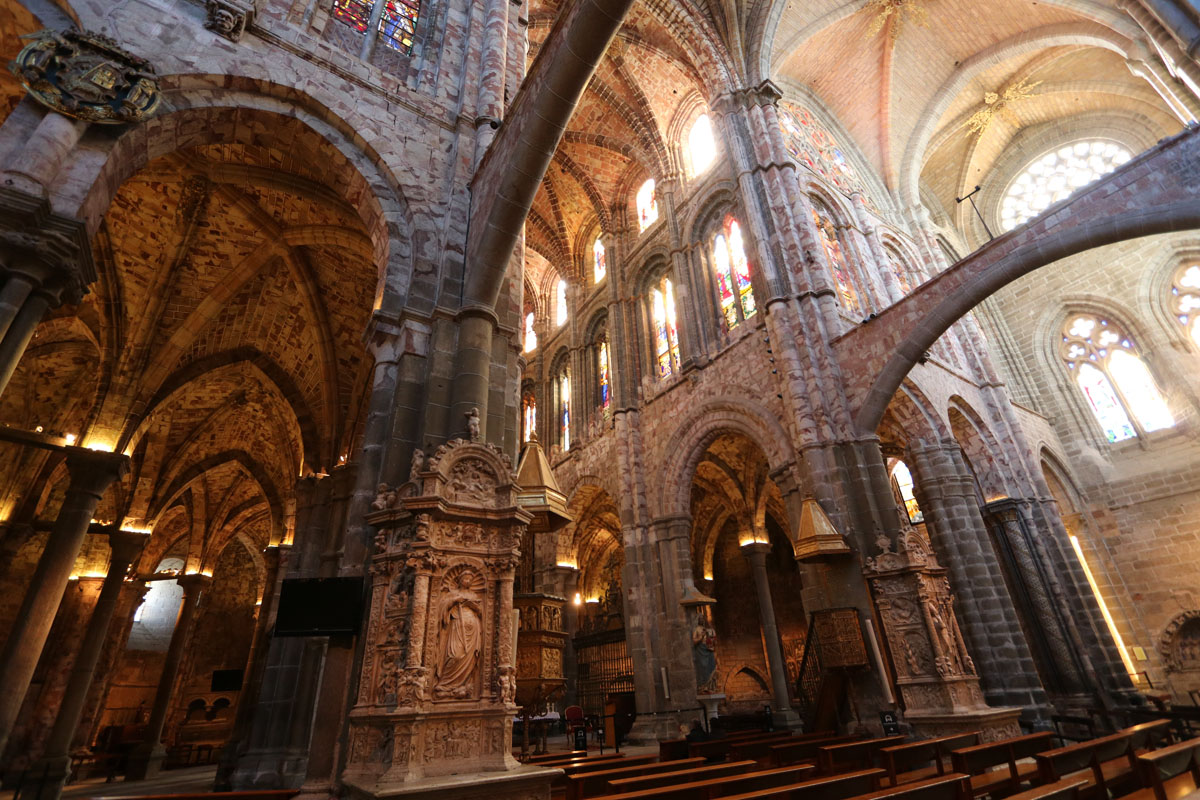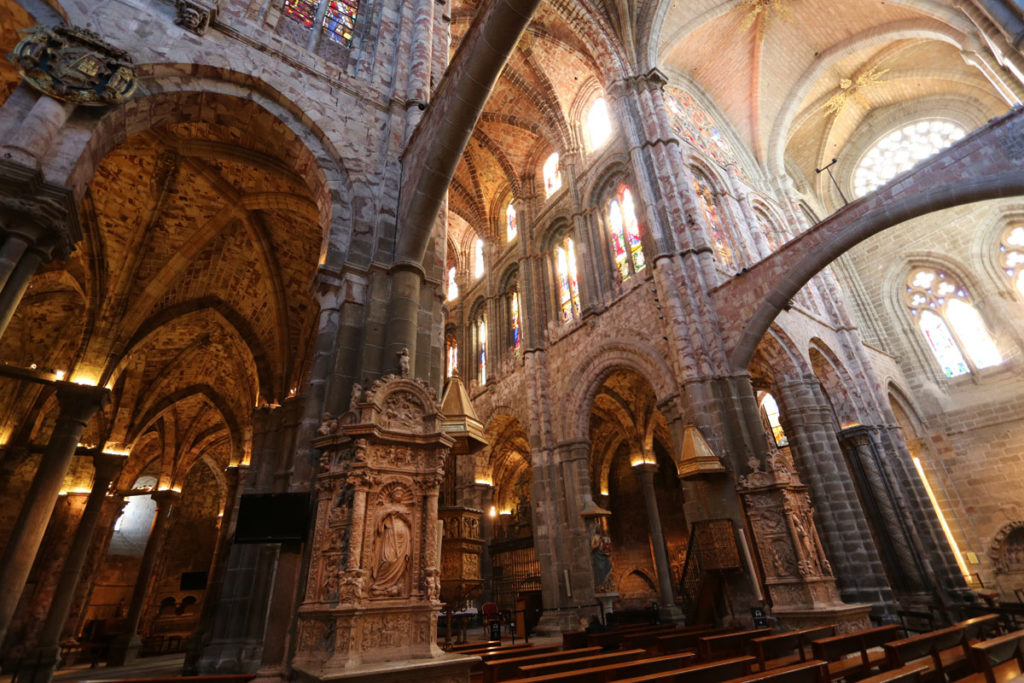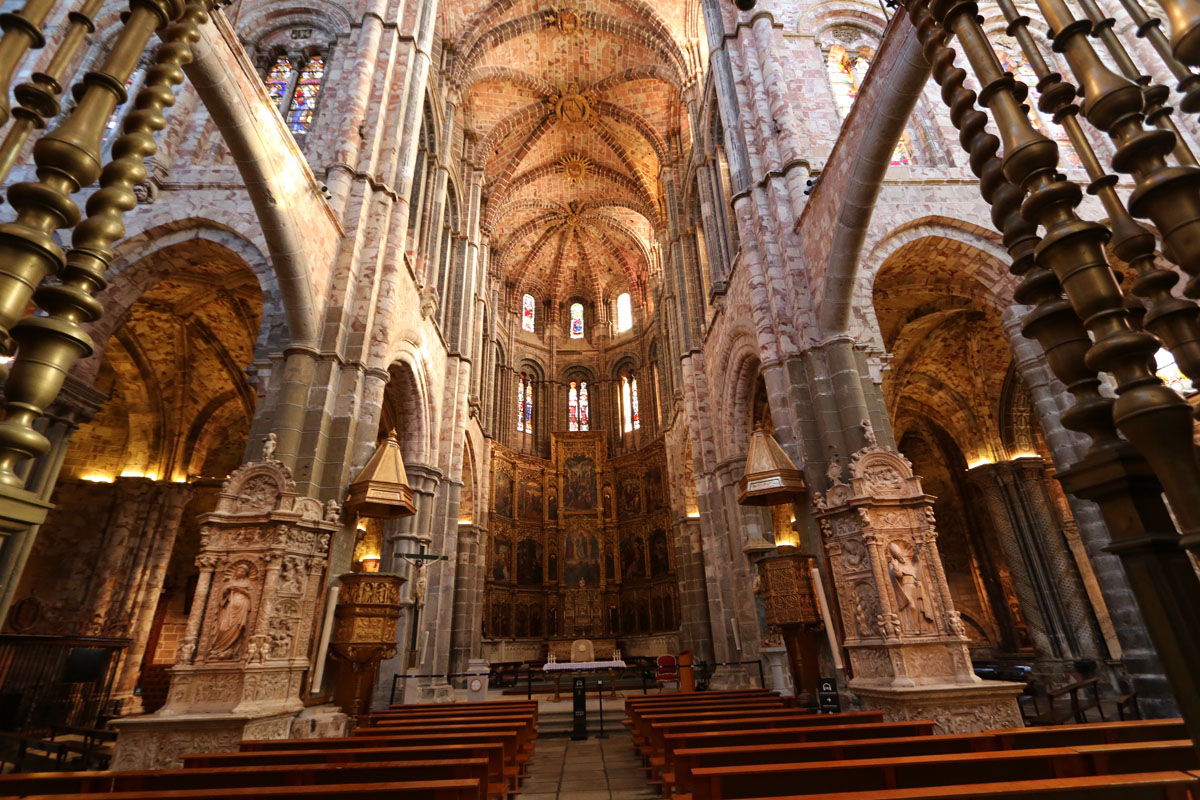 For us, the Walls and the Cathedral are 2 absolute "Must See's". Don't leave Ávila without visiting them.
---
---
Convent of Santa Teresa of Jesus (Convento de Santa Teresa de Jesús)
Santa Teresa was a religious noblewoman who decided to become a nun. Dumbing it down so that I can sum this up quick: she thought the church was getting too lax and set about reforming monastic rules. By all accounts she was a zealot that had many friends in high places.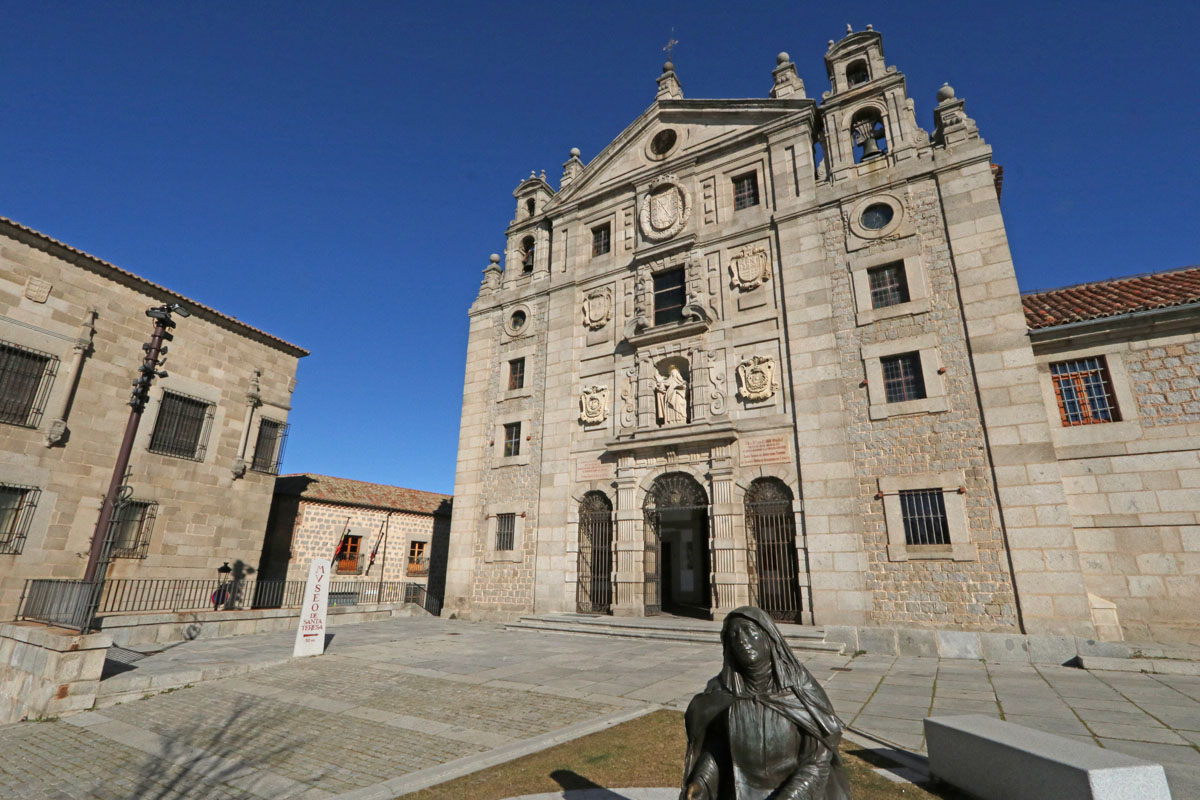 The Convent of Santa Teresa stands on the site of Santa Teresa's birthplace and was designed as a convent for Carmelite nuns. Inside is a church and a chapel that leads to the room where she was born and the garden where she prayed.
Basilica de San Vicente
We've heard great things about this Basilica – unfortunately they were closed for a wedding on the day we were there.
Built starting in the 12th century, the Basilica de San Vicente has a gorgeous interior.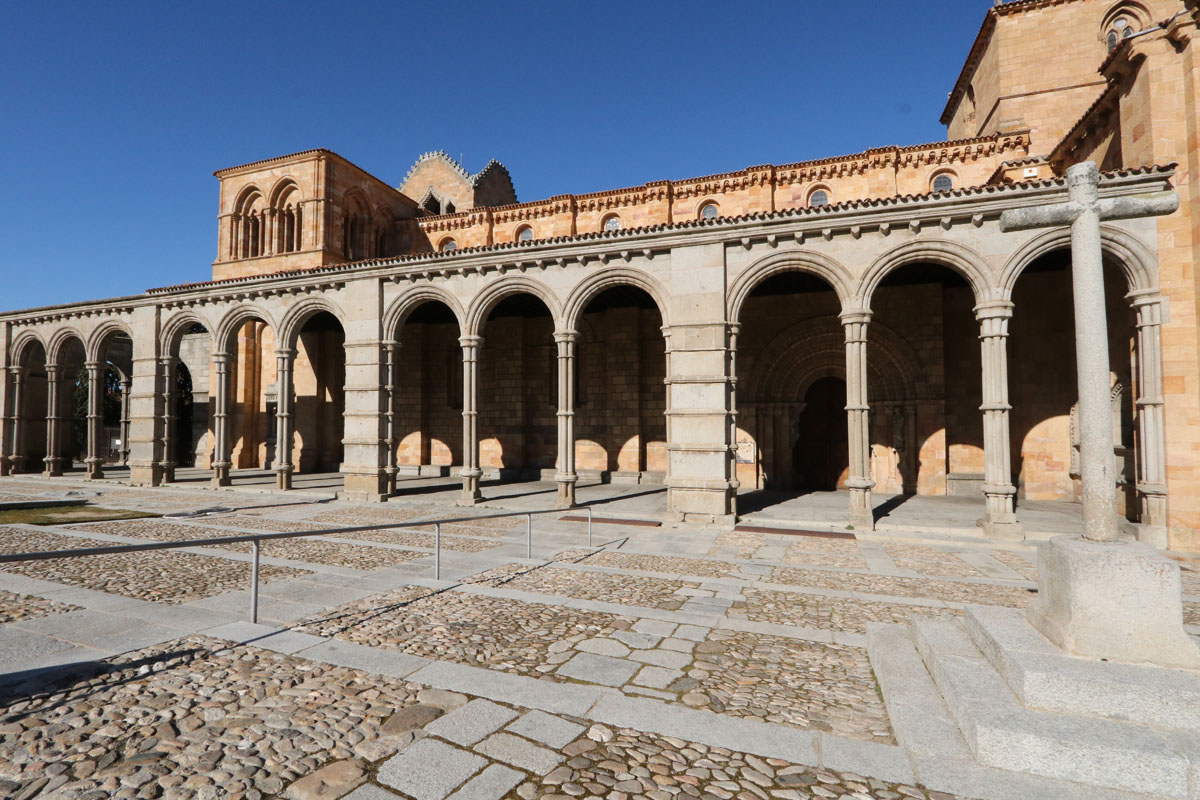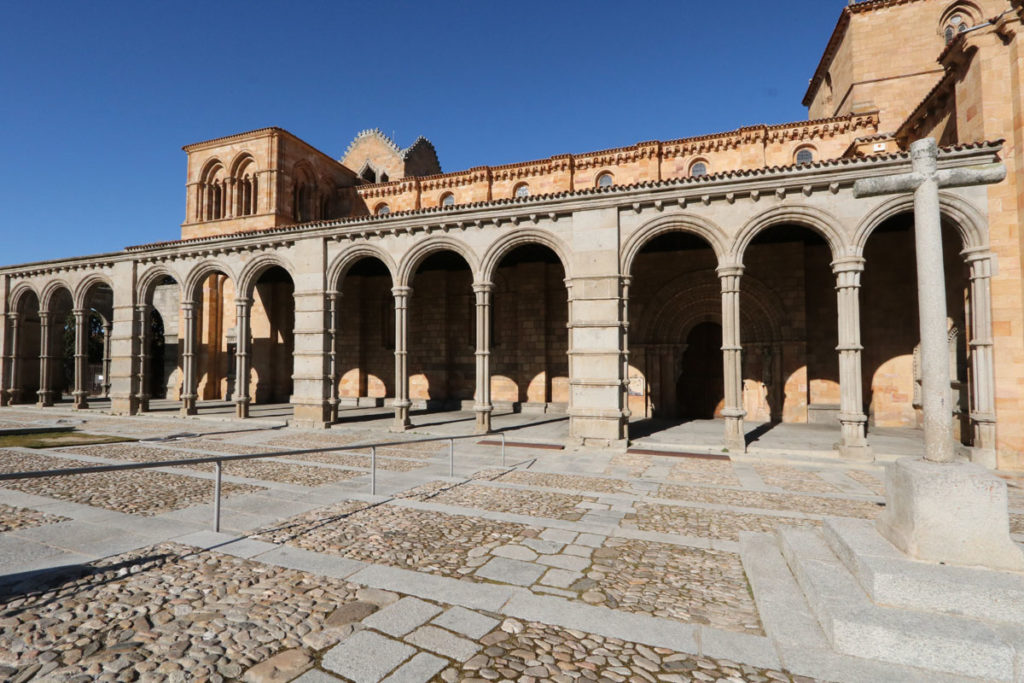 ---
---
Avila is a small, pretty city that is easy and enjoyable to explore. There are lots of old stone buildings, pretty squares and churches. It is a city worth visiting and many people come here on a day trip from Madrid.
Practical Information on Ávila
How to get here: Most people come to Ávila from Madrid. The best way is by train (it takes 1 ½ hrs from Madrid's Principe Pio station or Chamartin station).
Around: Make sure to go to Segovia from Ávila (55 min by Avanza bus) and/or Salamanca (about an hour by train)
Where to Stay in Ávila: Hotel Palacio de Valderrabanos, located right next to the cathedral.
---
---
Join Our Newsletter
If you haven't subscribed yet and want to get our posts sent to your email, just insert your email address below. It's free!