The Spanish Entrepreneur Visa
The Spanish entrepreneur visa is like your ticket to live in the sunny land of tapas and siestas for three years (or more). But before that happens, there are some things you need to know.
The most important requirement is coming up with a business that not only supports you, but that's also innovative and good for the Spanish economy. In this article, you'll find what exactly this means, and the steps you'll need to take to meet these criteria.
Let's dive in!
What is the Spanish Entrepreneur Visa?
This Spanish entrepreneur visa is mainly for non-EU citizens who want to start their own business in Spain. But not just any business – as we mentioned, it has to check a few boxes.
But before we get into that, it's important to note that this visa was created thanks to the 2013 Entrepreneur's Law, which aimed to attract foreign talent to Spain. It covers other popular permits too, like the golden visa and the highly qualified visa.
Entrepreneur Visa Benefits
One great thing about this visa is that you can obtain it while you're already in Spain. The cherry on top? The whole process moves pretty fast once you apply, as the Entrepreneur's Law follows a fast track resolution of around 20 days.
Plus, the residence permit lasts for three years, and allows you to travel freely around the Schengen Zone.
Aside from these, Spain's entrepreneur visa also offers some tax benefits, including reduced Company Tax. Entrepreneurs will only have to pay 15% instead of 25% for up to four years, as long as they still qualify as a start-up.
If you become a freelancer (autónomo), you can pay a reduced amount for Social Security for your first year as a freelancer. This amount would be a flat rate of €80 per month.
Lastly, if you've got family, you can even do a joint application. Parents, spouses, and kids under 18 can come along for the ride. Now, how exactly do you apply?
---
---
The Application Process
There are two general situations when it comes to applying for the Spanish entrepreneur visa: either you're applying from outside Spain OR you are already legally in the country.
Whether or not you're in Spain, the first step will be to send your business plan to ENISA, the national innovation company, through their website.
Next, you'll have to send your entrepreneur residence authorization application to the Large Business and Strategic Groups Unit (UGE-CE).
After checking your business plan, ENISA will tell the UGE-CE if it is approved or not. Then, the UGE-CE will report the overall resolution to you after around 20 days.
However, if you don't hear back after 20 days, consider it good news. This is because the entrepreneur visa follows a positive administrative silence, which means that not hearing from authorities after the established period indicates approval.
If a positive resolution is granted and you are in Spain, you can reside in the country and begin your economic activity. This is also the go signal to apply for your three-year residence card at a Police Office using your favorable report.
If a positive resolution is granted and you are not in Spain, you will need to go to the Spanish consulate in your country and present your authorization (favorable report) to apply for the entrepreneur visa.
With this visa, you can fly to Spain and begin to start your business there. This entrepreneur visa lasts for one year, so before it expires, you will need to apply for the two year residence permit in Spain to get your total of three years.
However, if you don't qualify for the entrepreneur visa, you will need to reassess your business plan. Maybe your project doesn't align with Spain's socio-economic interests, or you just don't meet the requirements.
In this case, you can either improve your business idea, or opt to apply for a work permit as a self-employed individual instead. You will also have to create a business plan for this visa, but your proposal won't have to meet the same strict criteria as the entrepreneur visa's business plan.
---
---
Requirements for the Entrepreneur Visa
Generally, to apply for this visa, you must be a non-European citizen, over 18 years old. You also can't be in Spain illegally and must have clear criminal records for any country you have lived in for the last 5 years.
You will also need to have full-coverage private or public health insurance in Spain, and demonstrate sufficient economic means (as of 2023, €30,240 in your bank account).
If you fit these conditions, you can work on your business plan.
The Business Plan
So at this point we are aware of the importance of the business plan. It must be innovative and scalable.
Innovative means that nothing like your product exists in the Spanish market yet. At the same time, however, you need to justify that there is a real market for your product. Thus, it will contribute to Spain's socio-economic growth by creating job and/or investment opportunities.
Scalable means that you have and will have the financial means to execute and maintain your business. What is your financial plan? How much do you need? Who are your suppliers?
Basically, you will need to provide a project description, product details, a market analysis, and financial projections. Talk about the timeline of your project, potential economic impact, descriptions of prospective jobs, possible competitors, and sales strategies.
Plus, you'll want to have patents, recommendation letters, or a few clients in your back pocket to up your chances.
Don't stress, though, as this can be a projection, meaning you can start a business in Spain without a hefty upfront investment, and there's no need to hire a bunch of people right away.
---
---
Your Professional Profile
Aside from the business plan, your professional profile will also be checked by the UGE-CE. It is important to prove that you can fulfill your business plan and make it happen.
You can present your CV to show your education (it will help to have a degree or master's related to your project), training, professional experience, and how your background connects to your proposal. The more relevant experience, knowledge, and skills you can showcase, the better your chances.
Authorities will also check your involvement in the project. What role will you play, and which tasks will you mainly be in charge of?
Other Necessary Documents
You will need to submit the corresponding application form, proof of paying the corresponding fee, and the favorable report.
You will also need to provide your passport, the clear criminal records, proof of sufficient financial means, and Spanish health insurance.
---
---
Renewal Process
To renew your entrepreneur visa, your business must be fulfilling the same criteria as your initial application. This means that it should be performing well and contributing to Spain's socio-economic growth.
It is also important that you have not stayed out of Spain for more than 183 days.
The visa renewal grants you an additional two years of legal residence in the country.
To have a smooth process and increase your odds of a successful application, consider working with specialists, like Balcells Group's business lawyers. They can even help you create your business plan, which can be tricky.
Best of luck on your entrepreneurial journey!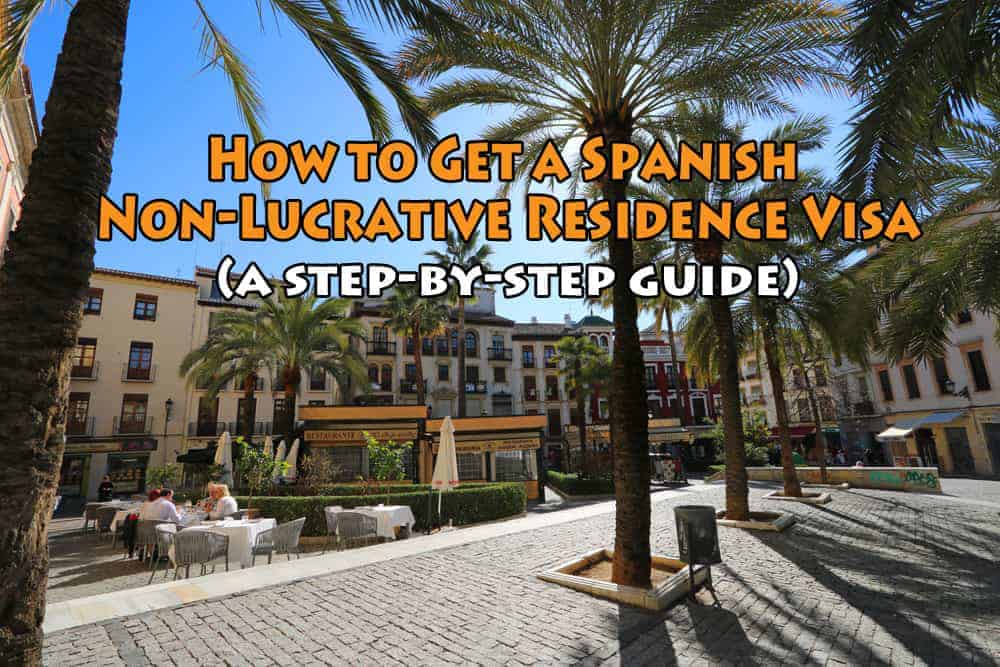 Join Our Newsletter
If you haven't subscribed yet and want to get our posts sent to your email, just insert your email address below. It's free!