Bronwyn, along with her partner Toby and her cat Lunar, live in the small town of Blanca in the autonomous community of Murcia.
Unlike many expats featured here, Bronwyn is in her late 20's. We were curious what led her and her partner to Spain and why they chose Blanca as their base. We asked Bronwyn a lot of questions and her answers are very interesting.
---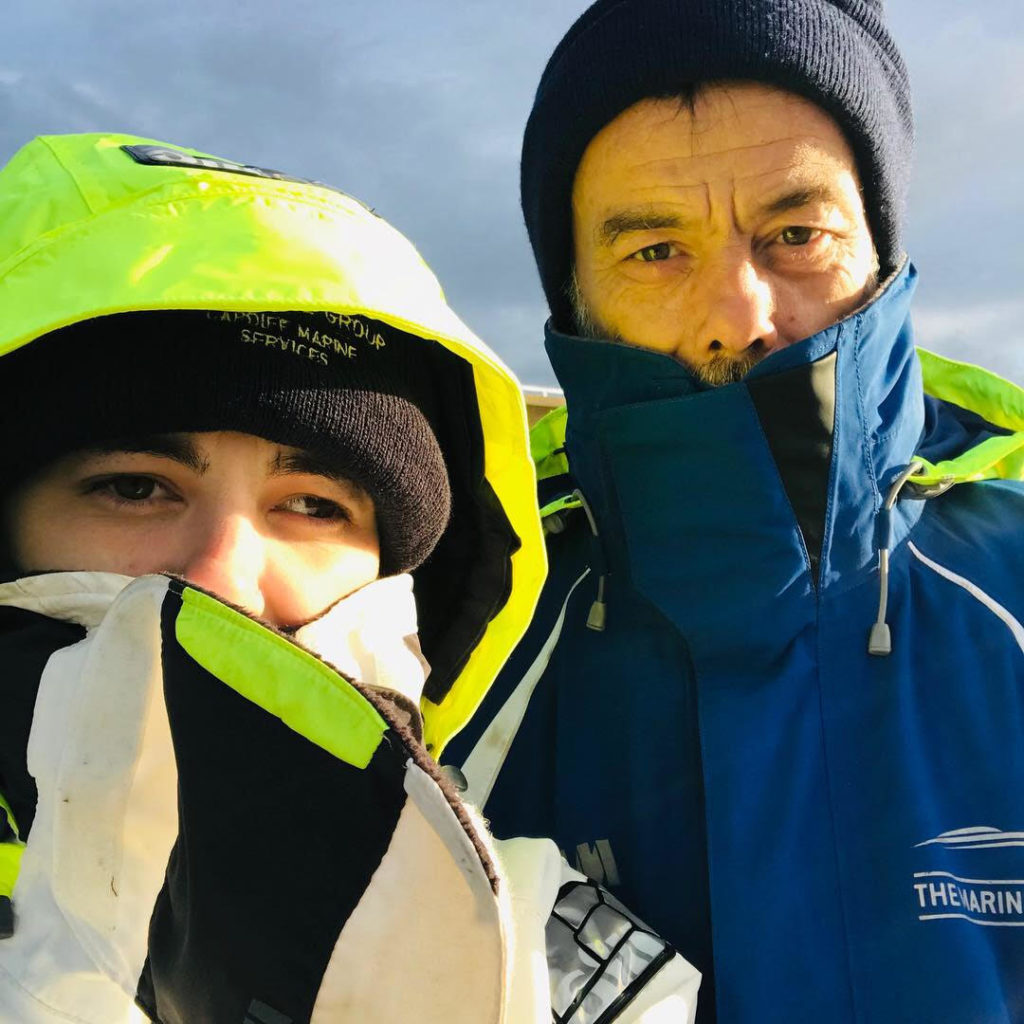 Name: Bronwyn Vowles
Age: 28
Country of Origin: Wales, United Kingdom
Number of years living in Spain: Arrived August 2020
---
How did you end up in Spain Bronwyn? Are you here by yourself?
My partner (Toby) and I live here with our cat Lunar!
Spain was never actually in our plan when we decided we wanted to live a different life.
For 4 years both my partner and I lived onboard a sailing yacht, we worked in the marina too so life was pretty easy but it was very routine. Initially we had planned on sailing to the med or the Caribbean but with Brexit closing in we decided to look at property as well.
Initially we looked at France, found a beautiful old house but it was going to cost too much with renovations. With some very basic research and having never set foot in Spain I thought why not have a look. So, we flew out in September 2019. It happened to be during the Gota Fria – there was a lot of flooding and most of our viewings were cancelled so we spent the time driving around looking at different areas. We had 2 viewings, the first for a very rural newly built but not finished finca with land and the second a big town house in need of renovating.
Both of us luckily wanted the same thing, to live in the country, rural with facilities not too far away and to have a big plot of land if possible.
We fell in love with a little town, Blanca. The response efforts during the Gota Fria were incredible, we were so impressed with how friendly people were, even though their homes were flooded and some of the roads were closed due to landslides.
We viewed the town house in Blanca, fell in love with its character and potential and after a quick coffee at the local bar we put in an offer. That evening we flew back to the UK wondering what on earth we had just done!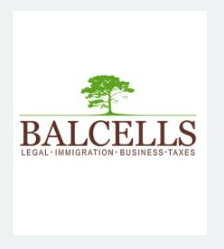 Need help with your immigration needs? Contact Marta at Balcells Group. She handles it all, whether it be a Spanish non-lucrative Visa, Golden Visa, Digital Nomad Visa, Work Visa etc…. More detail here
I had never heard of Blanca and had to google it. How did you end up choosing this little town as your base Bronwyn?
There were several reasons, the main being we didn't want to live in a large expat community. We wanted to surround ourselves with traditional Spanish culture. We also couldn't afford to live near the coast as land prices are much higher than slightly further inland.
Blanca is in the Ricote Valley which I found by chance when looking online at properties to view. In effectively a desert province we found a paradise valley only 30 minutes from Murcia.
The actual decision wasn't made until we arrived. We were driving along the Segura River and there was just something about the place. Then walking through the town we both had a great feeling, it was just right. It was Spanish, traditional, the people were friendly and it had everything we would need.
---
---
What do you like about living in Blanca?
The mountains all around us are incredible, the general setting of the town is just beautiful. The population is small, only around 6500. Everything we need is just at the end of our street and being in the valley makes for some lovely walks. After living in rainy Wales we also love just how little rain there is here!
The location itself is very good. The Ricote Valley is made up of a few towns so you can (pre-covid) hop from one to the other for their different markets and festivals. Blanca is only 30 minutes from Murcia and 40 minutes to Corvera airport and an hour to Alicante airport. The coast isn't too far either, just over an hour.
You never really have to leave Blanca, it has a weekly market on a Thursday which has absolutely everything. From fruit and veg to cleaning products to kitchenwares clothes, shoes, blankets and bedding. There are several Butchers and Fish shops, 3 small supermarkets, many Tapas bars and even a small Casino!
What do you dislike about living in Blanca?
There's nothing I dislike about Blanca, there are a few annoyances with some of the Spanish ways but they aren't isolated to the town.
There are a lot of stray cats here and naturally they use the streets as their toilet and the local council are not always very quick to clean the streets. People never pick up after their dogs so you're often dodging poop. For a small town it shouldn't be difficult to enforce the rules already in place. Litter also bothers me quite a bit, it seems people do not respect the environment. From chucking a wrapper right through to emptying a van full of building waste.
I could talk all day about the outdated administrative procedures, it's really surprising just how backwards it all is. It's a poorly managed system and everything costs money, everything has a tax and it can be frustrating paying for a massively flawed system when it could so easily be streamlined.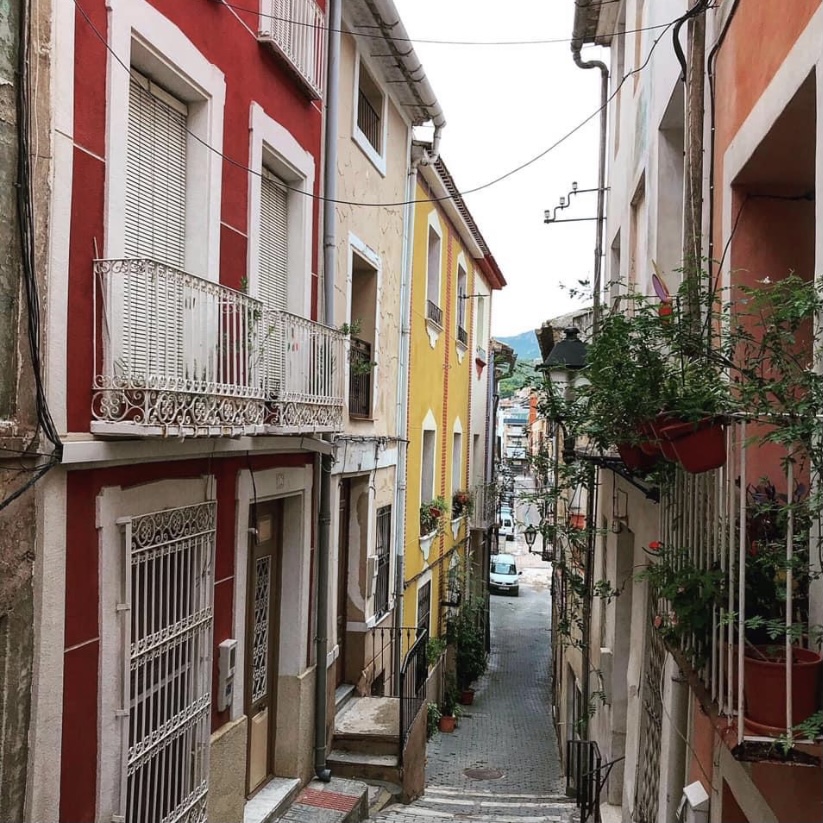 ---
---
I am surprised by how young the two of you are (many of the interviewees here are either retirees or people who came here to open a business). I'm curious – how are you funding your lives in Spain and what's the plan?
We are so very privileged to have been able to move over to Spain. We both had good jobs and we were career focussed so financially we were in a strong position.
After selling some of our assets (a boat) in the UK , we were had enough to fund the deposit on our house and we have a very small mortgage.
It was a very scary decision to leave work, we were financially stable but this is why we felt stuck. It's very easy to get comfortable with a monthly wage, the same people around you each day at work and being confident in what you do. We didn't want the jobs we loved to become simply a comfortable habit.
Once we had sold almost all our other belongings we had enough to fund the renovations of the house and live for a year.
It wasn't a huge fund and to keep costs down we have to date done absolutely all of the works ourselves. It's a 6 bedroom house so it has been quite a task! We also made sure we didn't bring too much over with us, although it did seem like a lot when the lorry arrived! We had no large furniture so our removal from Cardiff was only £1500.
With the house being so large and having a unique layout , we decided early on that to continue funding the lifestyle we wanted, we would use the first floor of the house as a self contained apartment for holiday rental.
This would then fund our very low outgoings until I found remote work.
That was the plan! It hasn't completely worked out, covid chucked a huge spanner in the works and although we did foresee that might be the case when we arrived in August, I don't think any of us actually processed how prolonged worldwide restrictions would be. Naturally this has been an issue, our intention to rent for the holiday season perhaps may not happen this year which leaves us a bit stuck.
It's always worth considering that if you purchase a renovation project the costs are higher than you think, significantly so. We have found that building materials are far more expensive here than in the UK. There are other costs that have made a dent as well, health insurance, car and bike import etc.
They were all costs we were expecting but we were naive at just how much those things would cost. It all adds up.
So currently we live entirely off savings, we still have some 'back up' assets in the UK but the intention is not to touch it. Work is scarce in Spain and covid has made it a lot more difficult, remote working is also proving a lot harder to find than I thought so perhaps I shall leave Toby here and head back for a few months of work until the tourism industry hopefully reopens later this year.
It can be daunting and on a bad day I sometimes feel like we are failing but today is a good day. Worthwhile things are not supposed to be easy.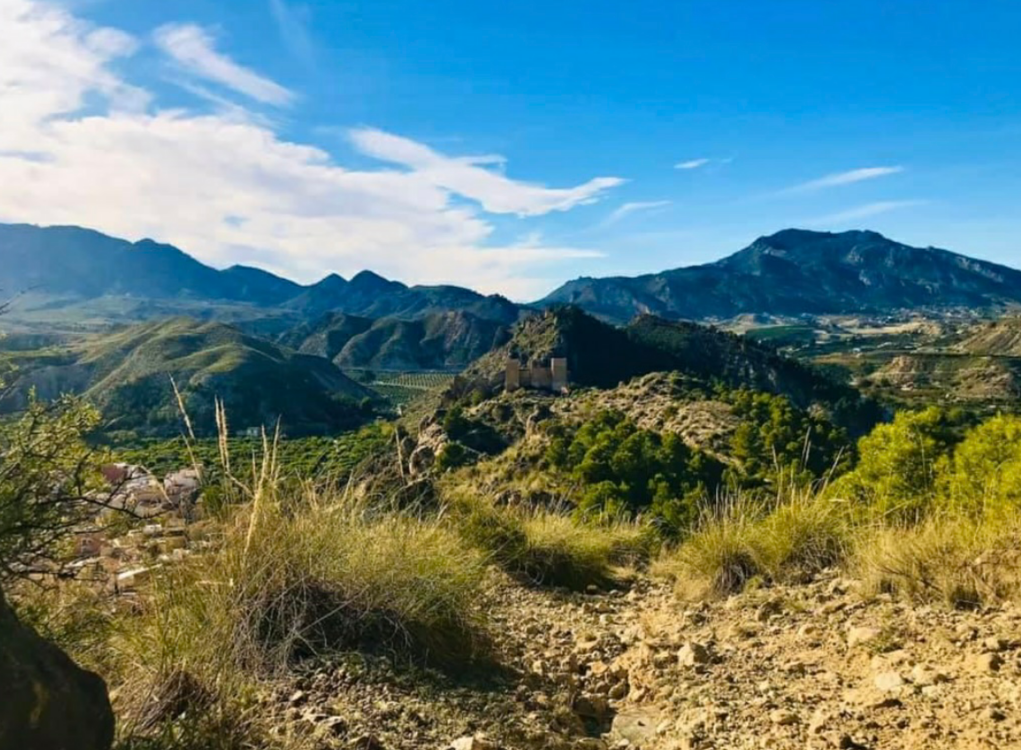 ---
---
What (if anything) do you feel you most had to adjust to when coming to live in Spain?
The language and the culture difference. The language has definitely been the biggest adjustment, we intended to take up Spanish lessons in the town hall but covid stopped that. Learning at home is not the same, learning a language is easier when you can integrate and actually use it. I often find myself shying away from it out of embarrassment for mispronouncing something but the Spanish generally appreciate that you are making an effort and so they will make an effort by speaking slowly.
The culture wasn't so much of a shock but the siestas definitely were! We are both used to a fast paced life, working full time and living in the UK where nothing ever sleeps. You can always find a 24 hour supermarket or a takeaway open at silly o'clock.
Work-life balance in Spain is VERY different. Places may open earlier, 7-8am, or if they fancy 10am. Close at 2:30pm and re-open again at 5pm for a few hours, but only if they feel like it. Sundays are a day of rest, don't expect anything to be open!
The life here is slower which is nice, family and socialising is integral to daily life here.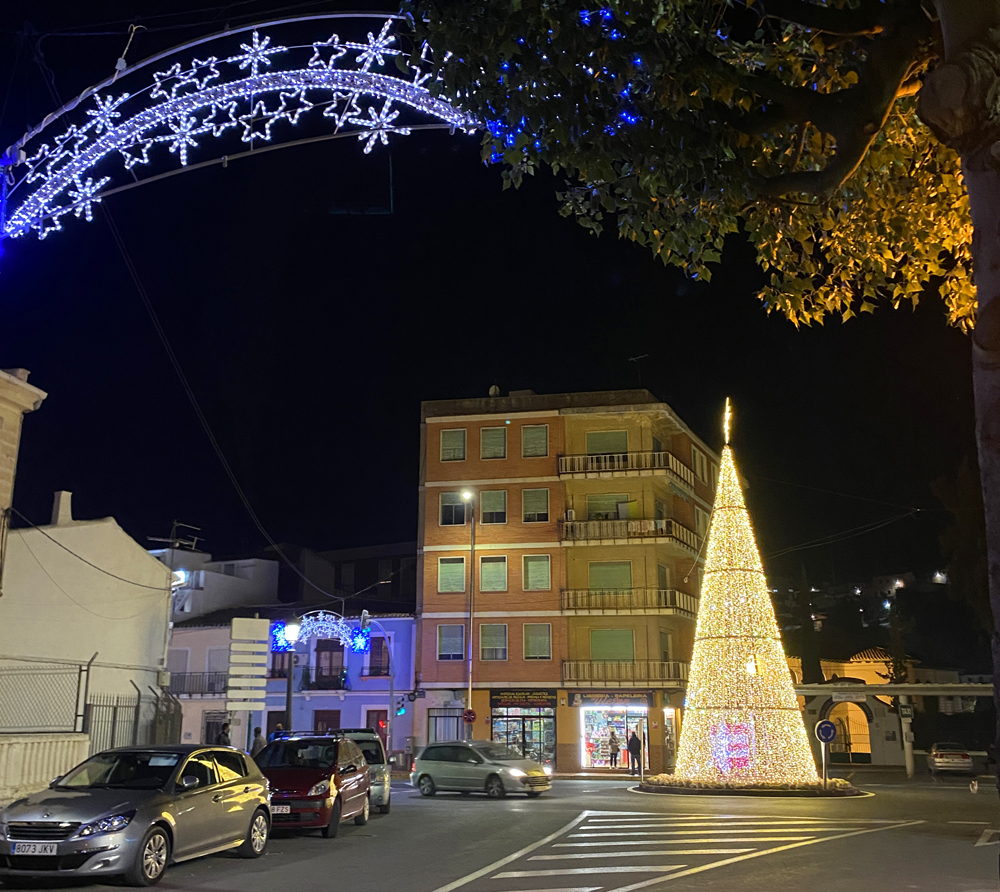 ---
---
What's your daily life like in Blanca? How do you usually (in non-pandemic times) keep yourself busy?
We arrived during the pandemic so we haven't been able to develop a 'normal' life yet. Primarily we are spending our time renovating the house. Blanca has been up and down with restrictions. When we arrived everything was open so we spent some time in the local bars, shortly after everything had to close.
So essentially, we spend almost all of our time at home but once restrictions lift and it is safe to do so we have many plans!
My partner, Toby, has a motorbike and has enjoyed, briefly, the rural dirt roads. We'd like to spend more time walking across the various mountains around us and beyond and camping out for a night or two with the cat.
How is your Spanish? Did you learn Spanish before coming to Spain?
I have been, sort of, learning at home but have found it difficult. The local market on a Thursday has been a good way of practicing.
You live in a place where I would think there aren't many Expats (please correct me if I'm wrong). Has this been a challenge?
There are not many expats here, I heard there is possibly around 100 which is a fair amount for a small town but I have met only a few who have become friends.
It can be challenging and it has made me appreciate why those who move abroad for whatever reason tend to band together with those who speak their language. It can be lonely if you do not make the effort or are struggling to learn a language. It is common knowledge that a large amount of Expats in Spain move specifically to communities that are primarily English speaking. It might be a comfort initially but it can develop into a segregation which defeats the point of relocating to another country.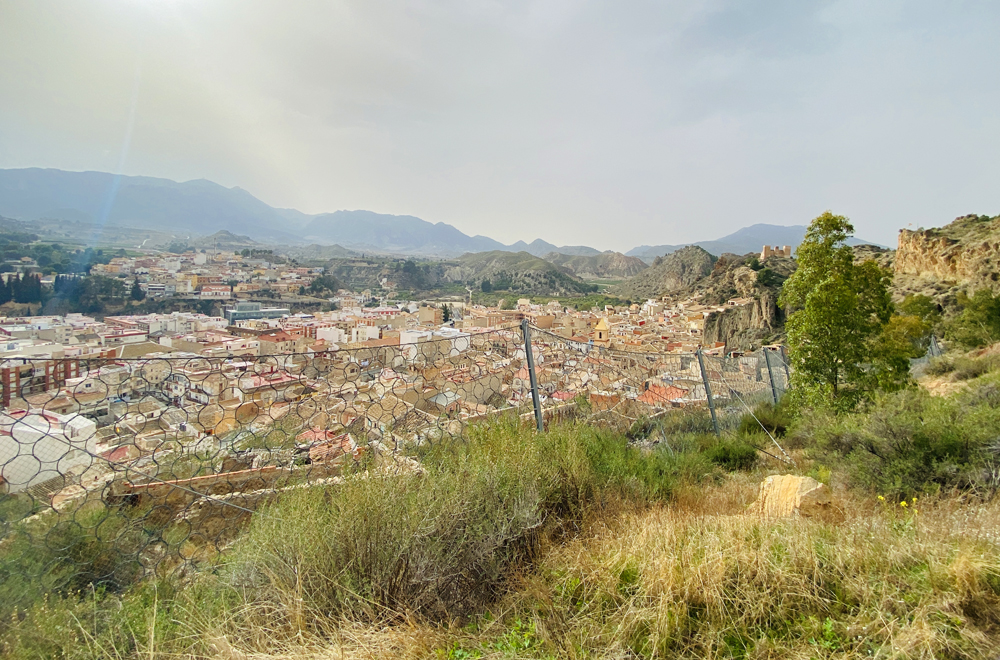 ---
---
All the provinces and cities have their distinct culture and language. What stands out for you in Blanca?
As we haven't been here long and due to covid most things have been cancelled. Blanca has many fiestas and events normally including the Bull Run. It is a part of the culture in Spain and part of the run route is just at the end of our street! It is normally in August each year and apparently the town is bustling. We visited in January 2020 to collect the keys for the house and one evening a huge flotilla passed through the town for Three Kings which included dancers, floats and bands. It was great!
Do you have a favorite local dish?
We primarily use one bar in Blanca, they are very welcoming and friendly and have gotten to know us. Their Tapas is great and I specifically find their broad beans in a stock sauce very nice. They even told us the recipe but I was perhaps too many glasses of wine in to remember! We are close to wine country as well so the variety and quality is good!
We'd really love to do more cooking at home with some traditional recipes, sadly my kitchen is a building site but I've got some ideas!
---
---
How do you feel about the locals? Has living in Spain been a favorable experience? Do you have any tips (do's and don'ts) for foreigners looking to settle here?
The locals have been very friendly. Once we were ready to begin work on our house we were conscious of making too much noise (turns out the Spanish don't care about noise too much!) so I hand wrote a note in Spanish to give our neighbour a heads up and to apologise in advance and to pop around if we were being annoying. They seemed to really appreciate this and have since kept an eye on our house and taken in some parcels when we have been out and about.
Spain is about community, you often find late at night and into the early hours adults and children sitting or playing outside. They bring their chairs out and chat for hours. It's very tight knit and as much as it may seem daunting to chuck yourself into a far more social way of life with essentially strangers, they will only be strangers for a short while and will definitely appreciate a friendly Hola.
My advice to anybody looking to move to a traditional Spanish area with few expats is to not be embarrassed if you get something wrong when trying to speak the language, say hello to people walking past even if you don't know them, shop local and use local.
Would you consider living anywhere else in Spain? Why?
Yes definitely. Blanca is incredible and we have no intentions of leaving until it's time. Living on the water for so many years it's definitely been a shock living inland in one of the driest regions of Spain and so we would perhaps consider somewhere closer or even on the water again, but not just yet. We have never settled in one place for more than a few years so it's not unusual for us to move on after a short while. There is so much of Spain to see and hopping around and living in different areas to experience the different cultures and traditions sounds like fun to us!
I think when approaching choosing an area to purchase or rent in, even spending a month or two in Spain searching is a good idea. We jumped in at the deep end and there are absolutely no regrets but this won't work for everyone. I would say that quite a few people I have spoken to and met find they move somewhere else a few years later, still within Spain. There's nothing wrong with this: it's just priorities may change, the houses here are very different to the UK and finding what is important to you as a living environment is important.
---
---
Do you have a car or do you take public transport?
Our way to Spain was by car and motorbike. With the cat we couldn't fly her over with us so we decided to make it a bit of an adventure. I didn't want to sell my car and Toby had just purchased his KTM so we made the trip and camped in various places along the way.
My car has been imported and is now on Spanish plates and Toby's bike is in the process. The car is our main mode of transport. There is public transport to Blanca but I don't know much about it!
Do you have any regrets at all? Would you do it all over if you had to do it again? Would you have changed anything?
There are no regrets, I am a strong believer of letting things fall into place and following a 'good feeling'. I would do it all over again, perhaps I would do a few things slightly differently but hindsight is a wonderful thing. I am only young and many people have been surprised at the decision to walk away from a career into the unknown. Work can be difficult to find in Spain, unemployment is high and you need the language. Remote working is becoming more accessible so my advice if anybody is moving here who is wanting to work – either be a specialist, start your own business but bare in mind the costs! Everything is taxed and taxed again. Or do some remote working which again can be difficult because you have to pay to be self-employed and it's not cheap. If you can set yourself up (as I wish I had) before you get here then do so.
I also think we were perhaps a bit naive when it comes to cost of living here. In some respects it is cheaper than the UK but in many others it's not at all. The houses, local fresh markets and the great wine is certainly cheaper but if you're purchasing a property to renovate like we have, you should double your budget! Electricity is shockingly expensive and considering the year round sun few houses utilise solar energy because of the installation costs.
It's only been 5 or 6 months since we arrived and the pandemic has affected our socialising and integration but we're very happy!
---
Many thanks to Bronwyn for telling us her story!
Bronwyn has a blog detailing their lives, their move, and their extensive renovations: Lunar Seas.
Join Our Newsletter
If you haven't subscribed yet and want to get our posts sent to your email, just insert your email address below. It's free!