What's it like living in Granada?
Molly lives in the beautiful city of Granada, home of the Alhambra. It's a place many people visit but that few foreigners consider as a base in Spain.
In this interview Molly tells us about how Granada became home and what she loves about the city.
---
Name: Molly Sears-Piccavey
Country of Origin: UK
Number of years living in Spain: 24
---
Hi Molly! Thank you for doing this interview. So how did you end up in Spain?
I moved to Barcelona in 1998 to look for a job where I could speak English and Spanish. I wanted to use languages in an everyday situation and living in the UK at that time there weren't many opportunities to do that.
Why did you end up choosing Granada as your base?
My partner is from Granada and I also got offered a new job in the city which made the move a good decision for both my personal life and my career at that time.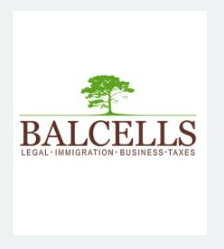 Need help with your immigration needs? Contact Marta at Balcells Group. She handles it all, whether it be a Spanish non-lucrative Visa, Golden Visa, Digital Nomad Visa, Work Visa etc…. More detail here
What, for you, are the biggest selling points of Granada as a place to live?
Granada is a city with a population of around 200,000 which makes it big enough to have good infrastructure but small enough to feel human and manageable. It has a big student population in term time as the University is an important part of Granada. Students are both national and international. The main faculties are Computer Science, Translation and Interpretation and Medicine/Pharmaceutical Studies.
It is close to the mountains and to the coast and has a magical historic centre to wander around. The local food is also outstanding.
---
---
Are there any negatives to living in Granada? Is over-tourism ever an issue?
Over tourism is not an issue here. The negative would be the hot summers. In July and August the temperatures are extreme and recently have reached 45C (Official AEMET temperature). The city empties towards the end of June and daily life doesn't really get back to normal again until the beginning of September.
People often cite the proximity of the mountains and nature as a reason to live in Granada. I was wondering – while close to nature, do you need your own wheels to get to the nature? Or is it easily accessible from Granada itself (either by walking or public transport).
There are many trails that are accessible directly from the city. Into the woods around the Alhambra grounds, the area around Sacromonte or even out towards Cenes de la Vega and the Sierra Nevada. If you have a car you can get to more locations of course but without a car you still have quite a few options of natural spots on the edges and within the city.
What's your daily life like in Granada?
I spend a lot of time outside. Breakfast is usually at a local bar, I run a food tour so some days I guide visitors sharing insight into the local food culture of Granada. I enjoy swimming so I go to a local gym to the pool as much as I can. My day doesn't have a set routine. Each day is different. But I tend to eat out a lot no matter what day it is.
In Andalusia the days are very long. Usually I start my day around 8am and go to sleep past midnight (whether it's winter or summer)
---
---
Given a day off with the family, what would be your favorite way to spend the day in/around Granada?
There are a few things I tend to do if I have a free day. Go to the Alpujarra villages to have a lovely lunch in one of the typical restaurants and wander around some of those white washed streets.
Or go to visit a castle or historic monument that I haven't already seen or its been a while since I visited. Granada has so much history and there are so many different places of interest to visit. I´m spoilt for choice.
Do you have any tips (do's and don'ts) for foreigners looking to settle in Granada? What neighbourhoods do you recommend?
Yes, everyone seems to be in a hurry to arrange everything before they get here. The main one is to come over and not rent or buy anything before you are actually here in person. Get an airbnb, or aparthotel booked for 10-14 days. Then when you arrive look for rental properties. Things move quickly here so looking at internet ads sometimes is too slow. Don´t rent anything without seeing it in person. I would encourage those looking to buy a property to do so after spending a full calendar year here. (Seeing winter and summer through). Not before.
Molly has a blog that covers, among other things, practical information for those thinking of moving to Granada. A few posts for more information: Moving to Granada, Cost of Living in Granada.
---
---
All the provinces and cities have their distinct culture and language. What stands out for you in Granada?
There are so many things that make the city of Granada special. The fact that Muslim rule was the longest than anywhere in Spain, the climate: cool winters and fierce hot summers, the abundance of local produce from the province, the snow on the Sierra Nevada visible even when it´s 40C in the city, the sunset from the Albayzin over the Alhambra and the city, its festivals, the unexpected quaint little plazas and corners around the realejo and albaicin.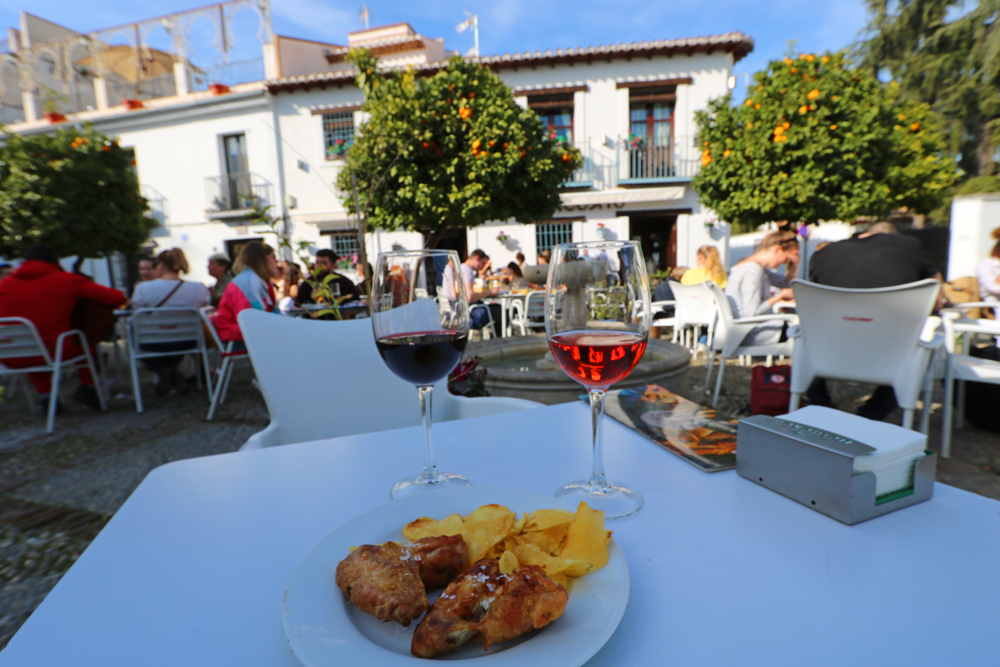 You have a popular travel blog (Piccavey) and I know you like to write about food. I'm wondering – what's your favorite local dish?
Ensalada Tropical has to be one of my favourites. A salad that includes some of the tropical fruits grown on Granada´s coastline. Some common ingredients are Mango, Avocado, Cherry Tomatoes, Pomegranate or Strawberries.
But there are many more, Remojon Granadino, Migas, Habas con jamón, Pionono, Plato Alpujarreño…
---
---
I see that you've been in Spain a long time and that you actually started off in Barcelona. I'm curious why you decided to leave Barcelona for Granada and the comparative appeals of either city.
I lived in Barcelona from 1998 until 2006, I still visit the city often as I have lots of friends and ex colleagues there. I worked for a multinational company which I enjoyed but after 9 years I needed a new challenge. My partner was from Granada and wanted to return to his hometown so I looked for a new role in Granada. After just 3 weeks I got a great opportunity with Telefonica in Granada and so the move became viable for me.
I was sad to leave Barcelona at that time, however over the past 10 years the city has changed dramatically. I actually first visited Barcelona in 1988, even before the 92 Olympics. So I don't like to see the Catalan capital suffer from Over Tourism as much as it has been in recent years. (Airbnb, Cruise ship terminals, etc). The city I lived in sadly is no longer. When I visit Barcelona now I tend to stick to certain neighbourhoods that aren't on the tourist routes.
Do you have any regrets at all? Would you do it all over if you had to do it again? Would you have changed anything?
I don't think so. It's been an adventure, becoming fluent in Spanish, being totally immersed in local life in Andalucia, learning Catalan and adjusting to Spanish culture.
Many thanks to Molly for this interesting interview!
Join Our Newsletter
If you haven't subscribed yet and want to get our posts sent to your email, just insert your email address below. It's free!