Where to live as a retiree in Spain?
Update: we moved in May 2023 and now have a new home in Spain
In early 2020 we travelled around Spain looking at different places that could be our potential future home. We had done a lot of reading, been through many posts with titles such as "Top places to live in Spain" but we were still uncertain and confused.
As we learned, it's good to do research – but you really have to get on the ground and see different places for yourself.
Another thing that's important is knowing what you want and what you don't want ie. your criteria. There are many potential places to live in Spain and you really have to know what you're looking for.


---
Our criteria when we started our search for a future home in Spain
We started our future home search in February 2020, just before the pandemic hit Spain. Here was our criteria at the time:
What we wanted
We wanted to be in a mid-sized city. We've always been city people and city conveniences were important to us.
Being close to nature is important.
We wanted to be within a few hours of a major airport. We enjoy travelling and want to use Spain as a base to explore the rest of Europe.
Cost of living is important to us – we're no longer working. Note I specified "retiree" in the title up top. That eliminated cities like Madrid, Barcelona, and San Sebastian which are known to be expensive.

What we didn't want
We didn't want an overly-touristy or high expat destination. We both speak Spanish and wanted to integrate into a Spanish way of life.
We wanted Spanish to be the main language, we didn't want to be dealing with Catalan or Basque.
We didn't want to be in a place that is dependent on tourism and that dies in the winter. We didn't want to be in a seasonal beach town, we want to be in a 'real city".
Note: keep in mind that your criteria might change. Ours did. I'll get into that further in this post.
---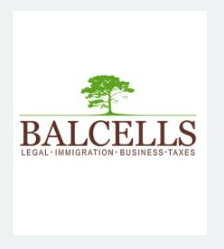 Need help with your immigration needs? Contact Marta at Balcells Group. She handles it all, whether it be a Spanish non-lucrative Visa, Golden Visa, Digital Nomad Visa, Work Visa etc…. More detail here
Potential "Future homes in Spain" – Theory vs Reality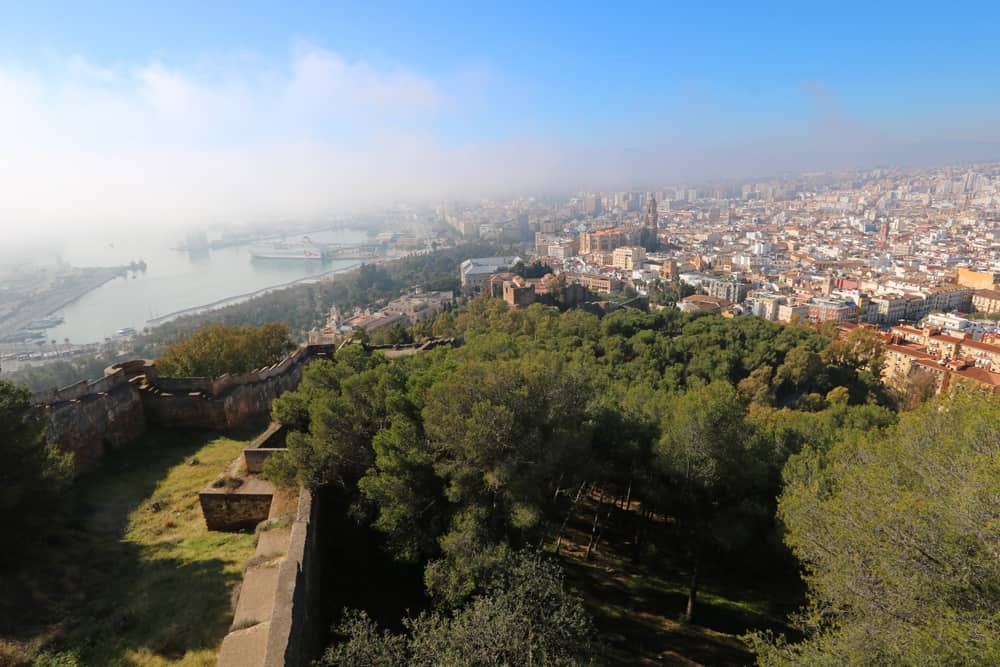 Malaga
Our first stop in Spain, Malaga is the gateway to Southern Spain and the popular Costa del Sol. Lots of beaches, lots of tourists in the summer, and lots of Expats.
In Theory (ie. thoughts/impressions based on reading):

Pros: Malaga has flights from all over Europe (as well as a few from North America and the Middle East) so it's a great base if you like to travel. Temperatures are hot but moderated by breezes from the sea. The sun is always out. Malaga is a busy, exciting city and is relatively inexpensive compared to some of Spain's other cities (like Madrid, Barcelona and San Sebastian). It has beaches and history. As I say up top, it's a popular place among expats and tourists and a gateway to Andalusia. All good things.
Cons: If you look at photos of Malaga, you see row upon row of unattractive apartment blocks (the same can be said for much of the Costa del Sol). Many say that Malaga is full of expats, mostly British expats, and that there isn't a lot of local flavor. On top of all that, many apartments cater to tourism and it can be difficult finding long term apartments.
Expectations: We didn't expect Malaga to be our future home but were open to having a look around the city.
---
---

Reality (ie. thoughts/impressions when we got there and looked around):
We spent 6 days in Malaga and I have to admit our reality matched our expectations: we didn't expect to love the city and we didn't.
What we liked: Malaga has a small but attractive old town with some interesting historical sights (Malaga Cathedral, the Alcazaba and Castillo de Gibralfaro). We arrived on February 1st to temperatures of 22C, with sunny skies. So the weather came as advertised. We didn't find that the city was "full" of expats and found lots of friendly locals and good food.
What we didn't like: Overall we found the city unattractive with its many apartment buildings both in the center and lining the coast. The historical center, while charming, is dwarfed by ugly port facilities that dominate the skyline. Beaches are unattractive (sorry, but compared to other beaches we've seen Malaga's beaches are kind of depressing).
Update: We've been back to Malaga many times since 2020. It's only reinforced our first impressions.
In short, Malaga wasn't our vision of Spain. A couple of years ago we visited Seville and loved it. Malaga might have the coastline…but the city just doesn't compare.
More: Living in Malaga (why it's not the place for us)
Conclusion: Malaga was a definite "No" for us. A 2 out of 5 if I have to give it a rating.
---
---
---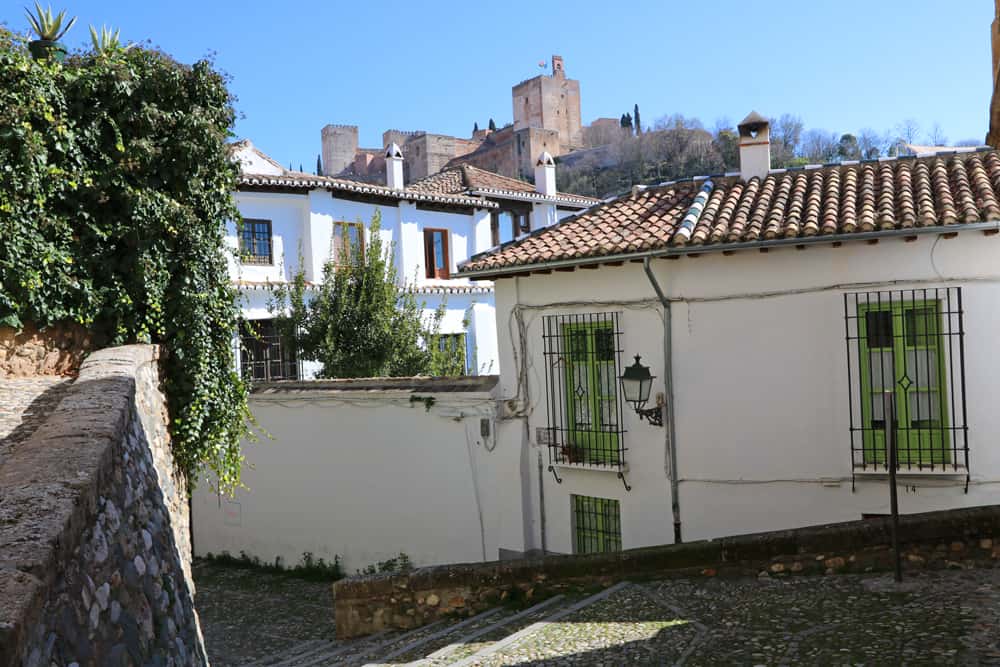 Granada
In Theory:
Pros: beautiful Granada, famous for the Alhambra. It's a smaller sized city in the foothills of the mountains of the Sierra Nevada: close to nature, laid back, and affordable for expats. 90 minutes from Malaga's airport. Granada is touristy but tourists come here for culture, not for beaches and drinking.
Cons: Granada is inland (with no sea breezes) and gets very hot in the summer. In the winter it gets cold. 90 minutes to the airport (by bus) as I mentioned….
Expectations: We had high expectations that Granada could be our future home.
Reality:
We spent a week in Granada and really liked the city…but left uncertain as to whether it could be our future home.
What we liked: There's no doubt Granada is beautiful. The old town and the Arab quarter (the Albaicin) has lots of highlights. The Alhambra is spectacular as is its position looking over the city. The city is relaxed and a joy is walking around and stopping at a plaza for drinks and tapas. The architecture is beautiful (unlike Malaga, no ugly highrises here) and the people friendly. The city is close to nature and you see the snow-covered peaks of the Sierra Nevada in the background.
What we didn't like: Parts of Granada are very hilly and if you're clumsy on your feet you have to be careful. We stayed in the Albaicin and Lissette had a hard time with all the steps. Granada is not that big and we found ourselves retracing our steps after a couple of days. Would we eventually get bored in Granada? Finally, while there's nature all around Granada, it's not right there. You still have to get there by transport.
Conclusion: A beautiful environment, a clean and attractive city, friendly people, and a relaxed lifestyle. These are the things that stood out for us with Granada. We fell in love with it as a place to visit but were unsure if it was a place we could live. We needed more time there to get to know the city. Still, unlike Malaga, Granada was a definite possibility. 3 ½ out of 5.
---
---
---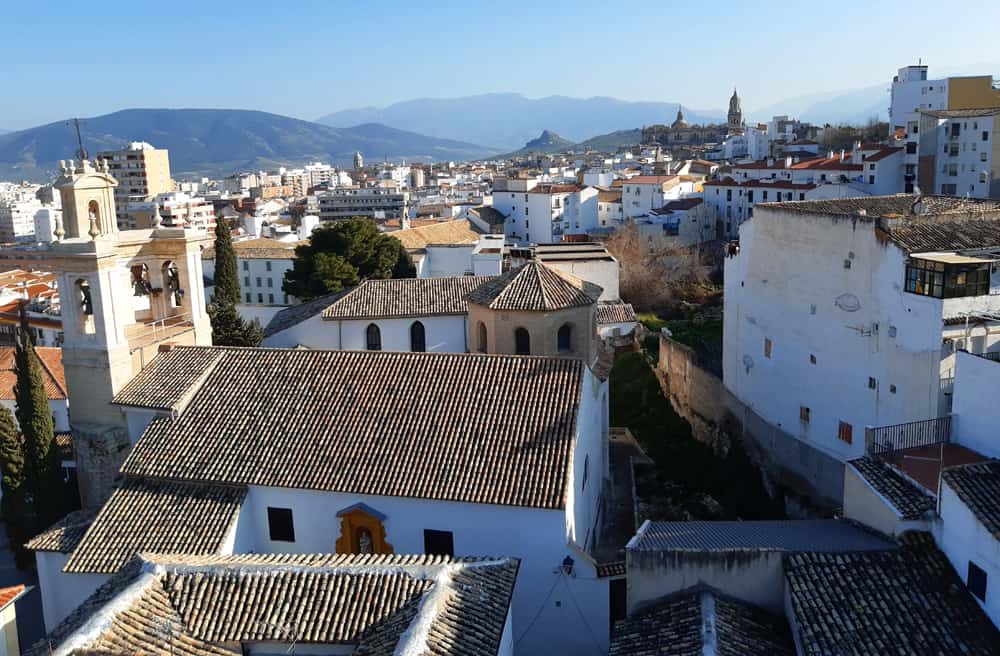 Jaen
Most people have probably never heard of Jaen. But we have an Australian friend living close by and decided we'd stop over for a couple of nights. Jaen is a small, hilly city dominated by a huge Cathedral. The region is known for its olive oil and Jaen is known as the "World Capital of Olive Oil".
In Theory:
Pros: A pretty, laid back city. Cost of living is low and the city is well connected: it is the ending point of 2 highspeed rail lines: one that goes north to Madrid (4 hours), one that goes southwest to Cadiz with stops in Cordoba (1 ½ hrs) and Seville (3 hours). It is also 1 hour from Granada by bus.
Cons: Maybe too remote for a first base in Spain?
Expectations: None to be honest. We were passing through this direction to visit our friend Norah. That's the reason we were visiting Jaen.
Reality:
What we liked: A much more attractive city than we expected. Lots of parks, a few busy main streets, some pretty squares. Hills and mountains in the surrounding landscape. The Cathedral is massive and marks the center of town. We had our best meal in Spain here (at Panaceite, near the Cathedral). The commercial center is flat but wander a bit further and you'll have steep streets and stairs. The city has a provincial air, the kind of place where you see older men sitting in cafes reading the newspaper in the morning. Nice city.
What we didn't like: Jaen could use more upkeep: you'll see a lot of graffiti and dog poop on the streets. The city doesn't get the kind of upkeep that more popular cities get. It's a sleepy kind of place, which is either a good thing or a bad thing depending on who you are.
Conclusion: Jaen is a bit remote and I think we'd need a car to get around. There's lots to see in the region (Jaen is close to being in the center of Andalusia). I could see it as a possibility in the future when we have a car. But for a 1st base in Spain I didn't think Jaen is it. 2 out of 5 (for now).
Related: What's it like living in Martos?
---
---
---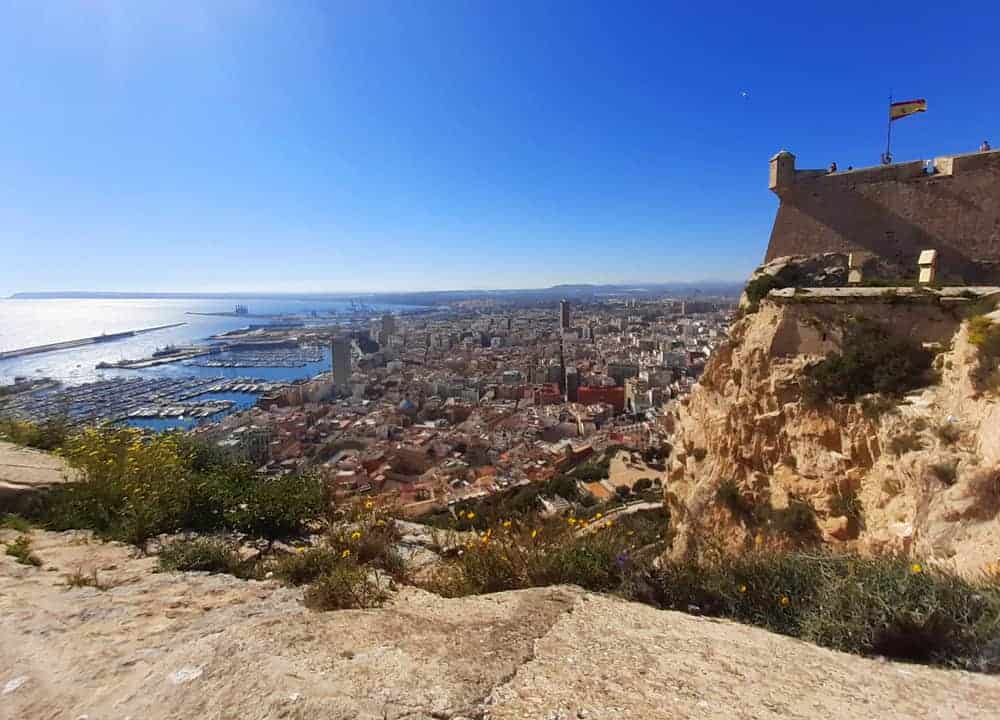 Alicante
In Theory:
Pros: A mid-sized city on the coast, it is lively and international, affordable, and has a busy airport that has destinations all over Europe. 2 hours by train to Madrid. Very popular for both expats and tourists, mostly because of its attractive beaches.
Cons: We read that there are a lot of expats living in the Alicante region. I have nothing against expats but I think we want to integrate into Spanish life and having too many expats around makes it too easy not to integrate. Otherwise, we didn't see much wrong with Alicante on paper.
Expectations: We had high hopes for Alicante, it just seemed to have the mix of everything that was important to us.
Reality:
What we liked: Not much (except for some nice beaches). I know that sounds harsh.
What we didn't like: Alicante is not an attractive city. Outside of a few large boulevards in the center lined with palm trees, most of the city's neighbourhoods feature tight streets lined by ugly apartment blocks. The port area is unattractive, the "Old Town" the least impressive of the Spanish towns and cities we've visited to date (Seville, Cordoba, Malaga, Granada, Valencia…). There seem to be lots of immigrants in the city and in places it looks like a ghetto. We sometimes wondered "where do the Spanish live?". PS. I think all those expats you hear about live outside the city itself, in the coastal communities to the north and south.
Conclusion: Is it mean to say we really didn't like Alicante? It held zero appeal for us. Alicante is the best example of why you have to visit a place no matter how good it sounds on paper…1 of 5.
---
---
---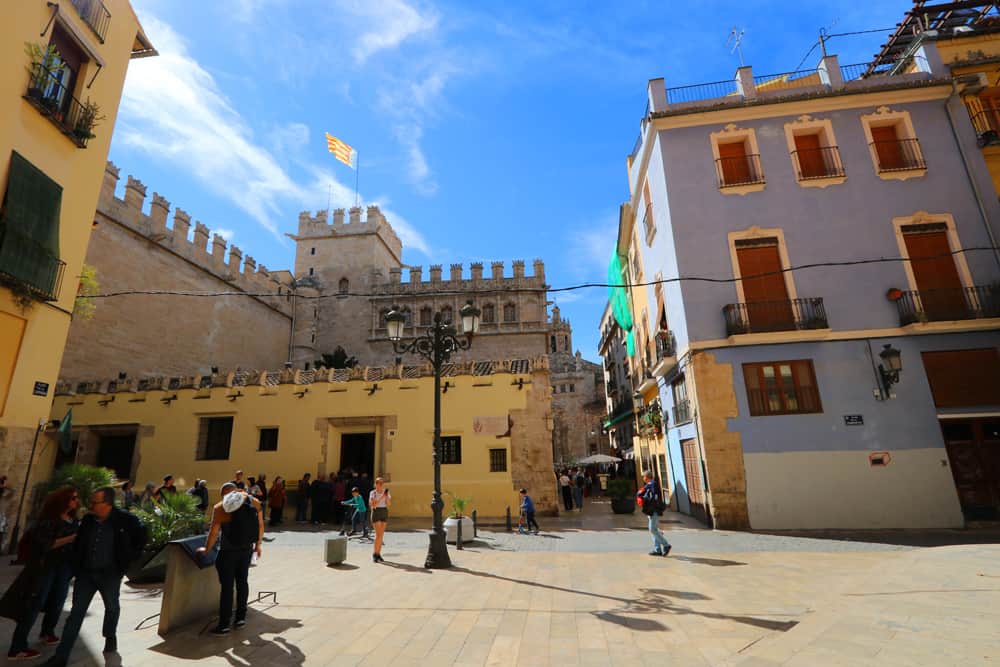 Valencia
We weren't going to go to Valencia because it broke one of my criteria rules: they speak Valencian (a dialect of Catalan) in Valencia. But Glenn, a reader who I met in Mexico last year, convinced us to visit.
In Theory:
Pros: A beautiful city with a mix of old and modern, vibrant, great beaches, nature all around. Good food, great café culture. A huge city park (the Turia). Like Alicante, summers are hot (but not as hot as Granada or Seville). It has an airport with flights all over Europe. A bit more expensive for rent than Alicante but still much cheaper than Barcelona, Madrid and San Sebastian. There's a metro which is great for getting around.
Cons: Valencian. Having lived in Quebec for many years we didn't want to live somewhere where the language we spoke (in this case Spanish) would be the 2nd language. Part of living in Spain is to integrate and to improve our Spanish, not to learn yet another language.
Reality:
What we liked: Wow. We liked Valencia right away. BEAUTIFUL city, cultured, lively, lots of green spaces, bicycle friendly. Spanish was everywhere so it wasn't the issue we made it out to be.
What we didn't like: the only thing that struck me was that although there is a lot of nature in the city, the mountains and sea are far from the city. But that was minor at the time: Valencia is a truly beautiful and cosmopolitan city.
Conclusion: When we left Valencia for our next destination (León) we were pretty sure we had found our base. Valencia had checked most of our boxes. More importantly, we just felt in our gut that it was the place. 4/5.
Related: Valencia (and its highlights) in Photos
---
---
---
---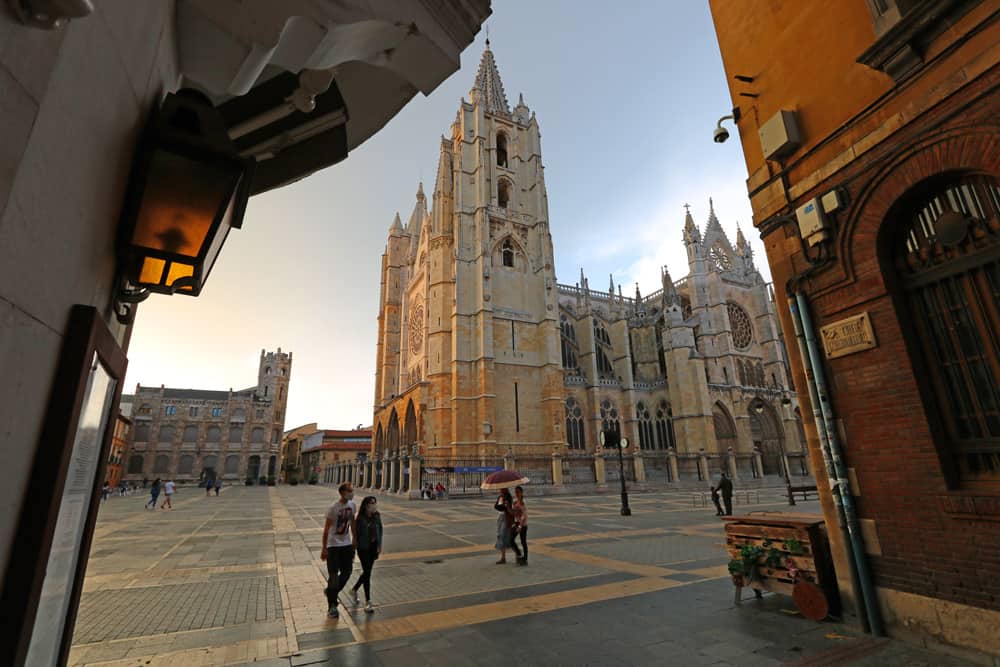 León
León was an unlikely candidate but one that had been recommended by a blogger friend. Little did we know that it would change everything…
In Theory:
Pros: A beautiful and historic city in the northwest of Spain, an easy 2 hour trip to Madrid on the high-speed train. It's a cultural destination (part of the Camino de Santiago) as well as a foodie destination. So it attracts tourists. It's a lively city with many bars and restaurants. Its climate is cooler than other parts of Spain and is quite cold in winter (which would make Lissette happy). Leon is also one of Spain's cheapest cities.
Cons. No beaches or mountains anywhere close.

Reality:
Coming from Valencia, we had intended to be in León a week. The day we arrived we heard murmurs of a possible lockdown. The next day the Spanish government announced a State of Alarm because of the Coronavirus.
We ended up being in León for 4 months. For the first 2 months we were under strict lockdown which meant no going out except for groceries. Not even for 1 hour of exercise as was the norm in other European countries.
By the time May came around, we were allowed an hour to be out. We finally got to see León.
What we liked: León is an attractive, very walkable, laid back city. People were friendly (we had been told that people in the north weren't as friendly but we didn't see that).
What we didn't like: We just didn't see ourselves living in León: too small, too far from any big city, nowhere close to a beach or mountains (mountains are actually not far away but they're not visible from the city itself).
Conclusion: A nice place to visit but we would get bored living here. 2/5.
Related: Highlights of a self-guided walking tour of León
---
---
---
After being stuck in León for 4 months we left Spain to go back to Canada to apply for our non-lucrative residence visa. We were still not 100% sure what our Spanish base would be but Valencia was at the top of the list.
There is one other city that was also worth considering: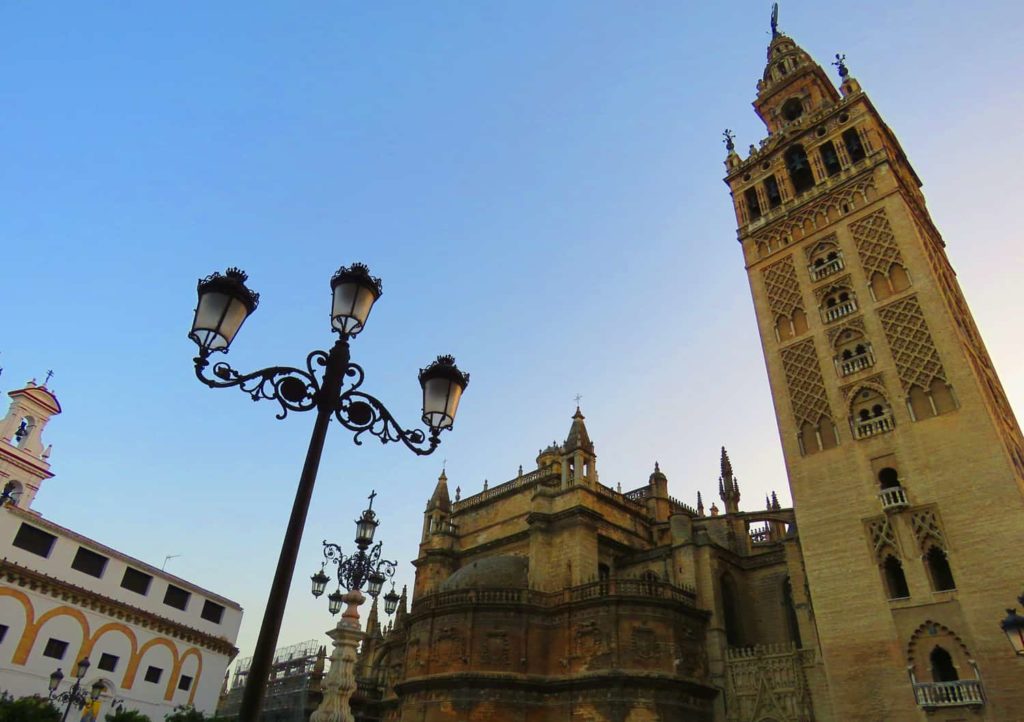 Seville
A few years ago we had spent 2 months in Seville. We had loved the city. But could it be our long term home in Spain?
What we liked: a gorgeous, historic city. One of the most beautiful that we've ever visited. Lots of festivities, a very happening city. Great food, friendly people, lots of parks.
What we didn't like: Seville gets very hot in the summer, the city is actually one of the hottest in Spain. Lissette has a hard time with excessive heat. It doesn't have a major airport and is not close to a major airport. Not close to mountains and sea either.
Conclusion: In many ways I compare Seville to Valencia. Both beautiful cities. The advantage of Valencia is better transport links. I think Seville is a great city to visit but I think (for us) it has a few too many negatives for long-term living. 3 ½ out of 5.
---
---
---
I mentioned at the top that our criteria changed. It happened during our time in Montreal and it was all because of Covid. Suddenly our first choice, Valencia, didn't seem so appealing. All of the benefits and conveniences of city life no longer seemed important. We decided that when we got back to Spain we'd check out a coastal town recommended by an expat friend. That town is Nerja.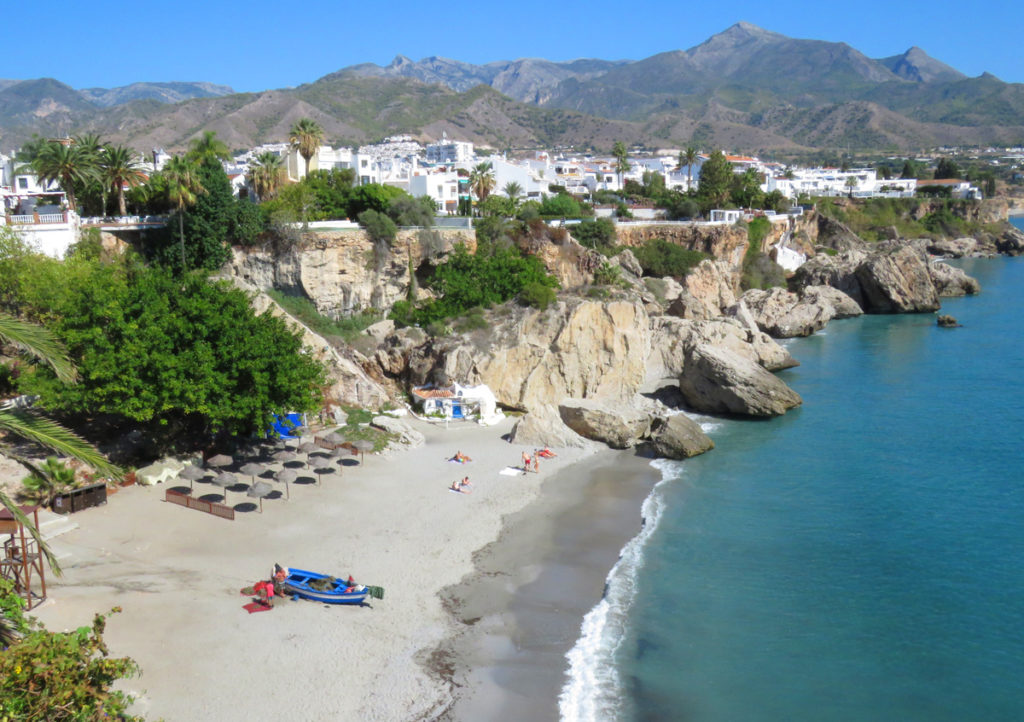 Nerja
In Theory:
Pros: A town 45 minutes up the coast from Malaga. Lots of nature with sea and mountains. A few people I spoke with mentioned that despite a large expat population (25% I was told) that the town has local flavour.
Cons: The town has a lot of expats and gets a lot of tourists in normal times. It's a seasonal seaside town which was something we really didn't want originally…

Reality:
What we like: Nerja is a very pretty town and we love the nature. It is peaceful, quiet, the people are nice. Maybe Covid has shattered our psyche – but it's what we need right now. Lots of beautiful beaches, lots of hikes in the hills behind town. At the same time, it has some of the conveniences of an expat town: things like specialty stores and specialty restaurants (we have a lot of Indian restaurants here. It's a stupid criteria but we love Indian food). More importantly, although small, Nerja is a functioning town and has everything we need. Yes, it's a seaside town but it's also more than that. We're also 45 minutes from Malaga which means we have a major airport relatively close by.
What we don't like: Nerja isn't a cultural destination. There are no great churches or historical landmarks here. It's the one thing missing. But it's a great base and once things get back to normal we'll be doing a lot of exploring in the region.
More here: Why we chose Nerja as our new home in Spain (and why it's perfect for the times)
Will Nerja be our forever home? Probably not. But it'll be a good base for at least a few years while we explore more of Spain.
Update 2023
After 2 ½ years in Nerja we moved. We wrote about here: Goodbye Nerja! We've moved…
We moved to….
---
---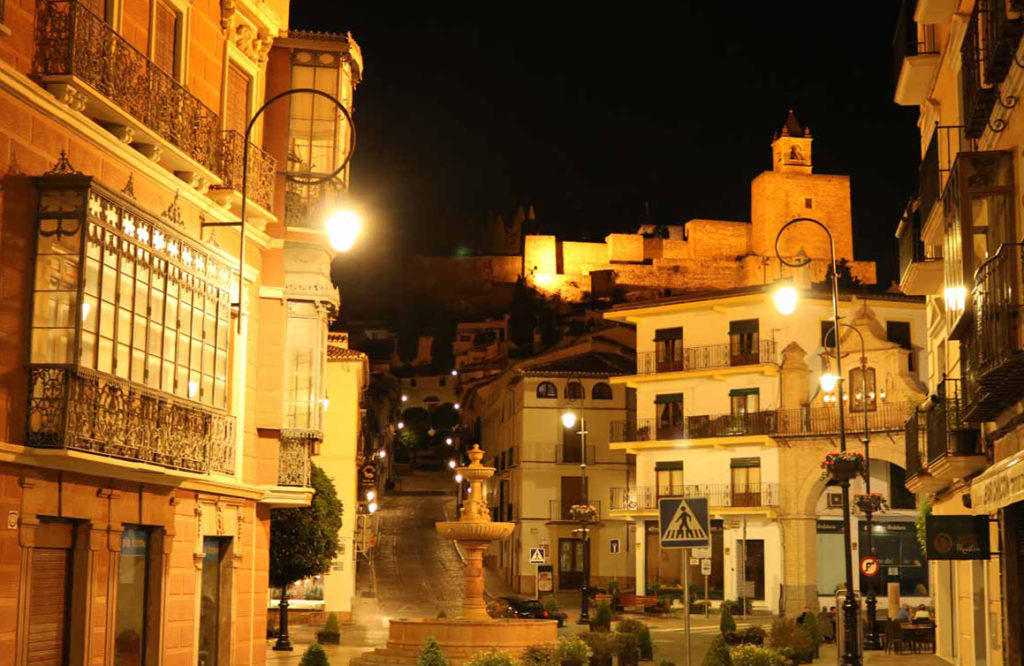 Antequera
We moved to Antequera, which, looking back at our original criteria, checks off all our boxes: it's a mid-sized city, it's close to nature, it's 25 minutes from Malaga by high-speed train (for us that's important) and it's significantly less expensive than the coast. It's not overwhelmed by tourists, doesn't have a lot of expats, they speak Spanish (not Basque or Catalan), it's a "real" city (it is also a very attractive city with a lot of history).
Will Antequera be our forever place? I don't know. But we really, really like this city. It's exactly what we were looking for when thinking of moving to Spain.
---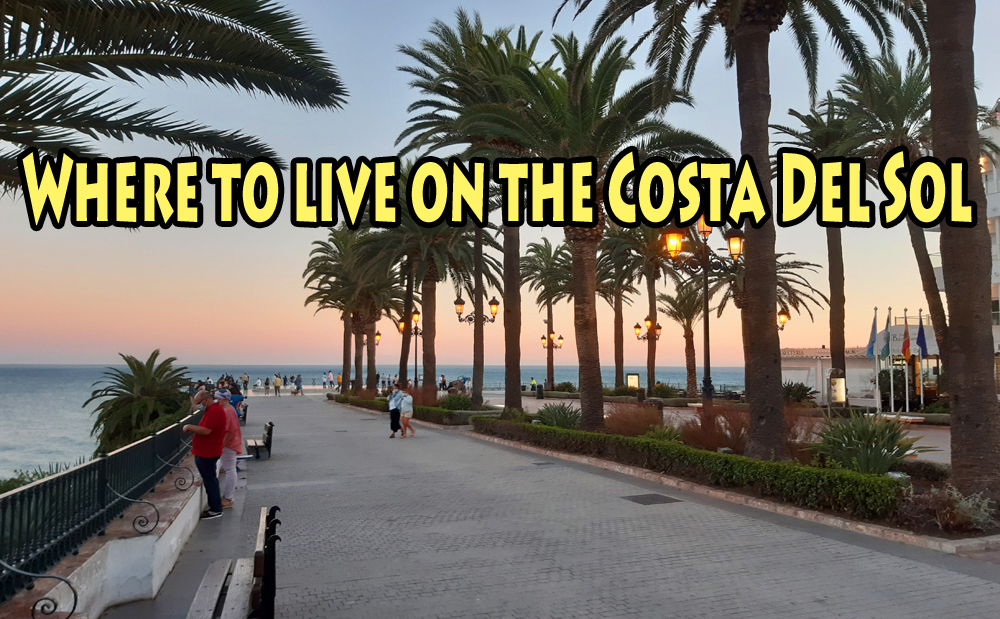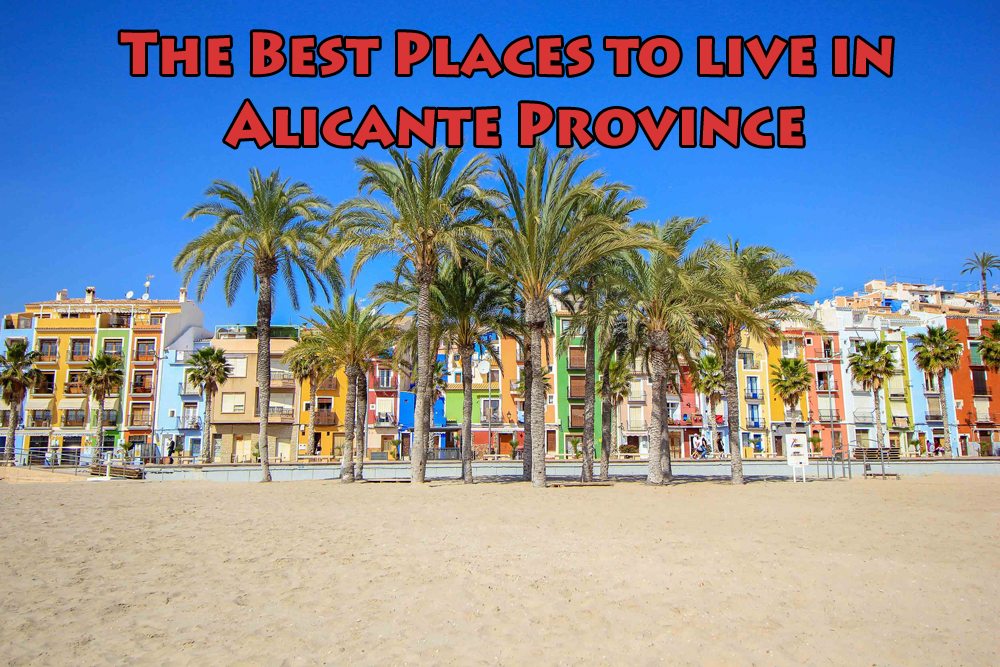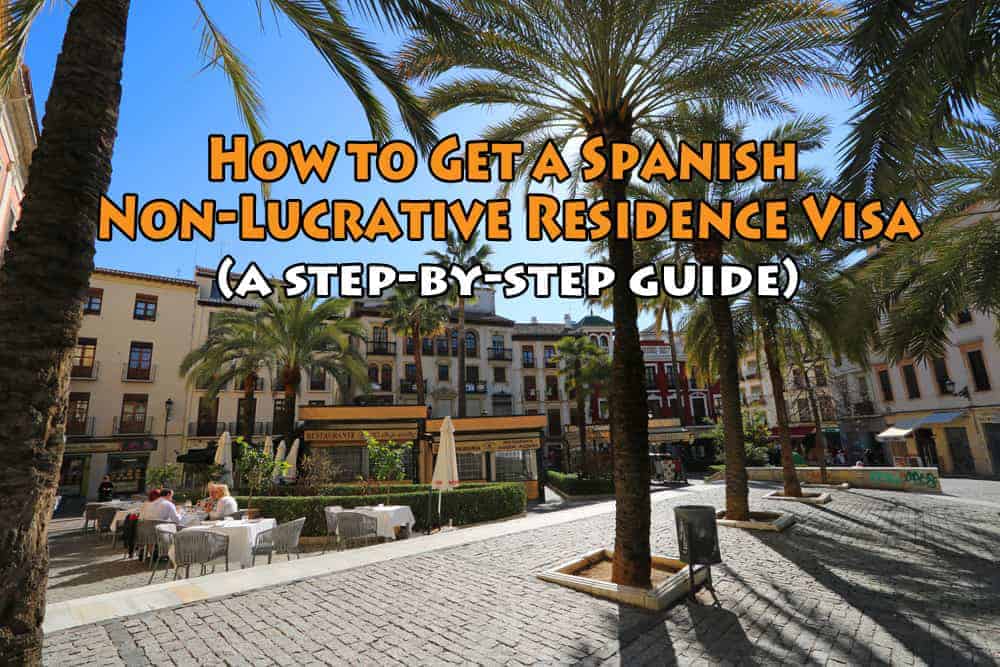 As I said off the top, where you want to live in Spain will depend on your preferences. Here's a bit of additional reading if you're doing your own research.
The 15 Most Liveable Cities in Spain
The Best Places to live in Spain for Expats
Spain's ten cheapest cities and why (or why not) you should move there
Also: make sure to check out our "Ask an Expat" series where Expats tell us about the places they live. It might help you out in finding the spot for you.
Always appreciate feedback!
Join Our Newsletter
If you haven't subscribed yet and want to get our posts sent to your email, just insert your email address below. It's free!