What's it like living in the city of Málaga?
Andrea recently relocated from Miami (USA) to the city of Málaga.
An interesting story of why she left the US, why she chose Málaga, and the adjustments of living in Spain with a partner and 2 "giant" dogs.
---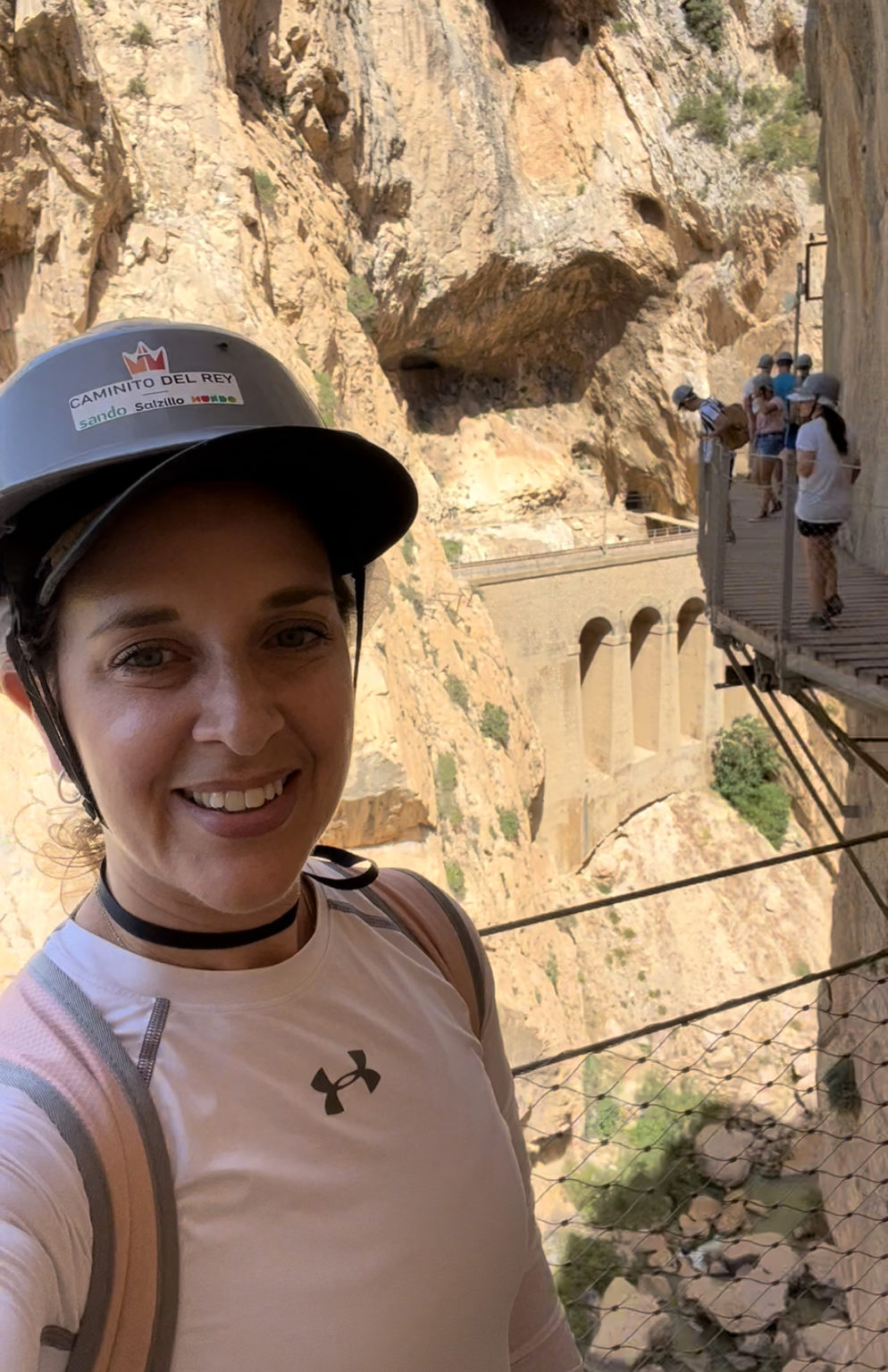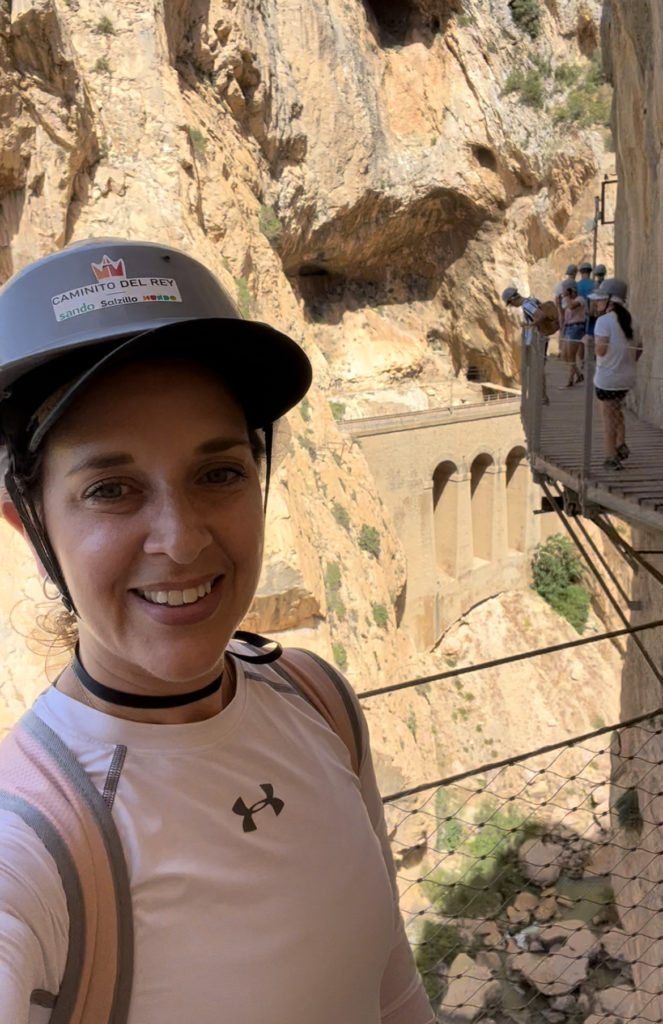 Name: Andrea Elibero
Age: 42
Country of Origin: USA
Time living in Spain: 4 months
---
Hi Andrea! You have an interesting story about how you decided to leave the USA. Could you please share it?
I have always dreamed of living abroad, but wasn't quite sure of how I could make it happen. After a 3 year process, I got my Italian passport in 2021 because of my Italian ancestry. The original plan was that I would travel between Europe and Miami (where I was living), but there was a sudden huge rent increase across all of Miami post-pandemic and that was the impetus for my partner and I to start our adventure in Spain!
You decided to choose the city of Málaga as your base in Spain. What was your criteria in choosing a base and why did Málaga best fit that for you? (bonus question: How does Málaga compare to Miami? It would seem that they have a lot of similarities)
I had two main criteria for choosing a place to live: 1) It has to be warm and 2) It has to be on the sea. I had been to Málaga for just 3 days 6 years ago and had a good feeling here. I also considered Barcelona and Valencia when considering where to relocate in Spain, but was worried about there being multiple languages to learn. And so, Málaga it was!
Málaga and Miami are similar in that they are both vacation destinations that are very multicultural. However, the cultures in each city are quite different. Marbella actually reminds me more of Miami than Málaga does.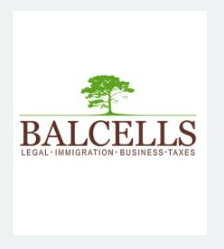 Need help with your immigration needs? Contact Marta at Balcells Group. She handles it all, whether it be a Spanish non-lucrative Visa, Golden Visa, Digital Nomad Visa, Work Visa etc…. More detail here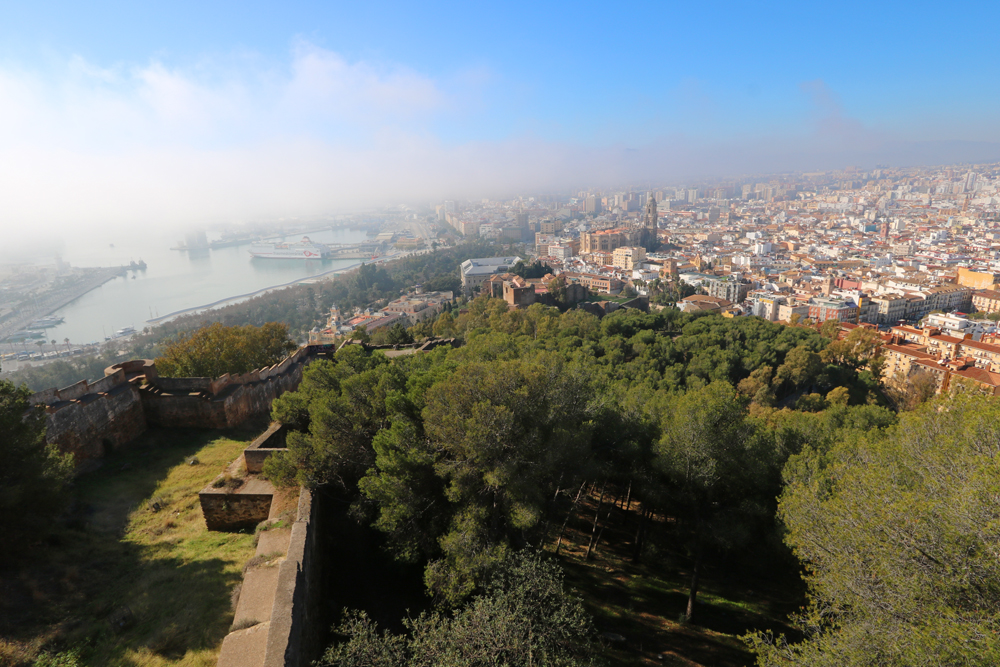 You've only been in Málaga 4 months. How is it going so far? What do you like about Málaga? Any things you don't like?
My first 4 months in Málaga have been full of learning! I like to say that moving to another country is like being an infant. Not only do you have to do the normal things like find the nearest grocery store, but you first have to figure out what grocery stores even exist in this country. It sounds simple, but when you have to do that for EVERYTHING, it's a lot of learning! I decided to take my time and figure out one thing at a time.
I love a lot of things about Málaga. The climate is great. It is much drier and milder than Miami. I live a block from the beach and next to a beautiful park. Although Málaga isn't a huge city, it has everything one could need and it's growing. I also love the surrounding areas and how easy it is to go hiking and be in nature. Even the bus rides are gorgeous. For me, it's the perfect combination of access to nature and to city and cultural events.
Communication has been challenging. I speak an okay level of Spanish, but not enough (yet) to be able to do everything I want to do. For instance, when the person came to install the internet, he kept asking me for something and I had no idea what he wanted. Eventually (with the help of google) we figured out that he was asking for an extension cord (which I didn't have).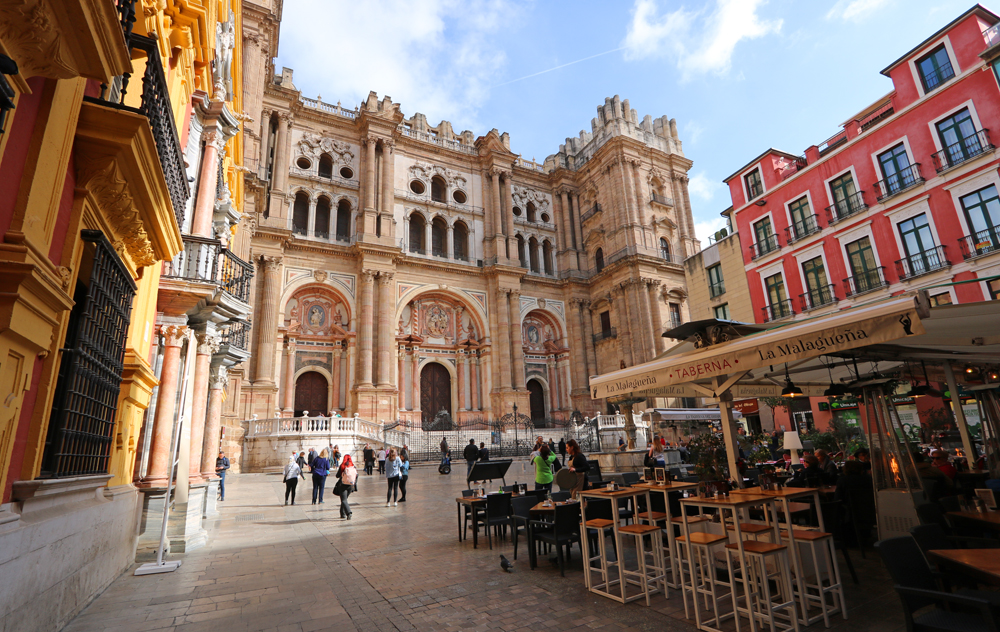 ---
---
How has been the process of finding a home? I imagine you've rented? How did you go about doing that? And you've mentioned having 2 giant dogs. Was that an issue?
Finding a home in Málaga can be quite challenging, especially in the summer. We have been working with a relocation expert, which has been priceless. My partner and I visited Málaga in January on a reconnaissance mission. We visited a LOT of neighborhoods to see what would work for us and our dogs. We started our home search in February for an April move and rented an AirBnB for a month as a safety net. I scoured Idealista and the Facebook groups while still in Miami. We were lucky in that we actually had a couple of options to choose from. I saw our current apartment on Idealista and had the person helping us contact them right away. She sent us videos and we rented it without seeing it in person. We were also lucky in that they did not have issues with my giant dogs (this is not necessarily a common scenario). We stayed in the AirBnB for 2 weeks when we first landed and then moved into our apartment. I would definitely recommend securing a place before you arrive and working with someone in Spain to help you. I don't think we would have been able to do it on our own.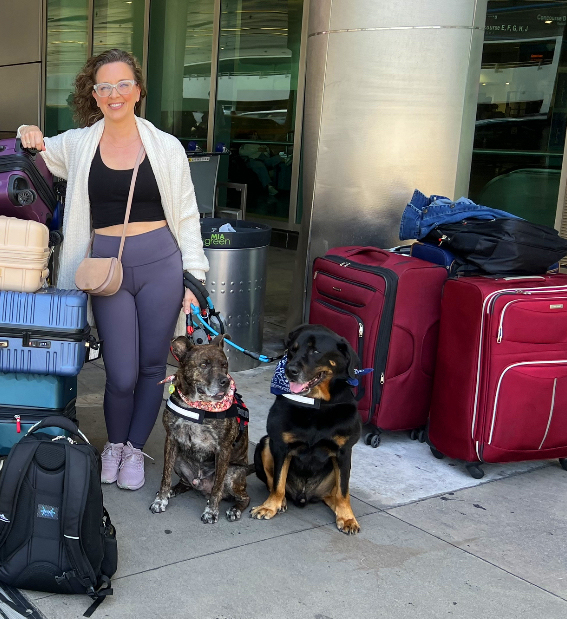 ---
---
What area of Málaga do you choose to live in? What are the popular areas of the city for foreigners looking to move to Málaga?
We chose to live west of the center of Málaga. Honestly, we chose this area primarily for the dogs! There is a great park and the beach nearby. The best advice I received was to "just get here" and then you can be pickier in where you live after that. I am happy with where we live but we are planning to move to a different neighbourhood that is closer to the center once our lease is up.
Foreigners tend to live in the center, in El Palo, or in the Malagueta. Our neighbourhood is more traditionally Spanish, which is great for us.
You have an online business. Can you tell me about that?
I am a business coach for online service providers and coaches as well as an online business manager for online coaches. I both help women to grow their online business for my coaching clients as well as act as the chief operations officer for my management clients. Three years ago, I was a nurse. I started my business for freedom and I am so glad I did.
If you need help growing your business have a look at Andrea's website.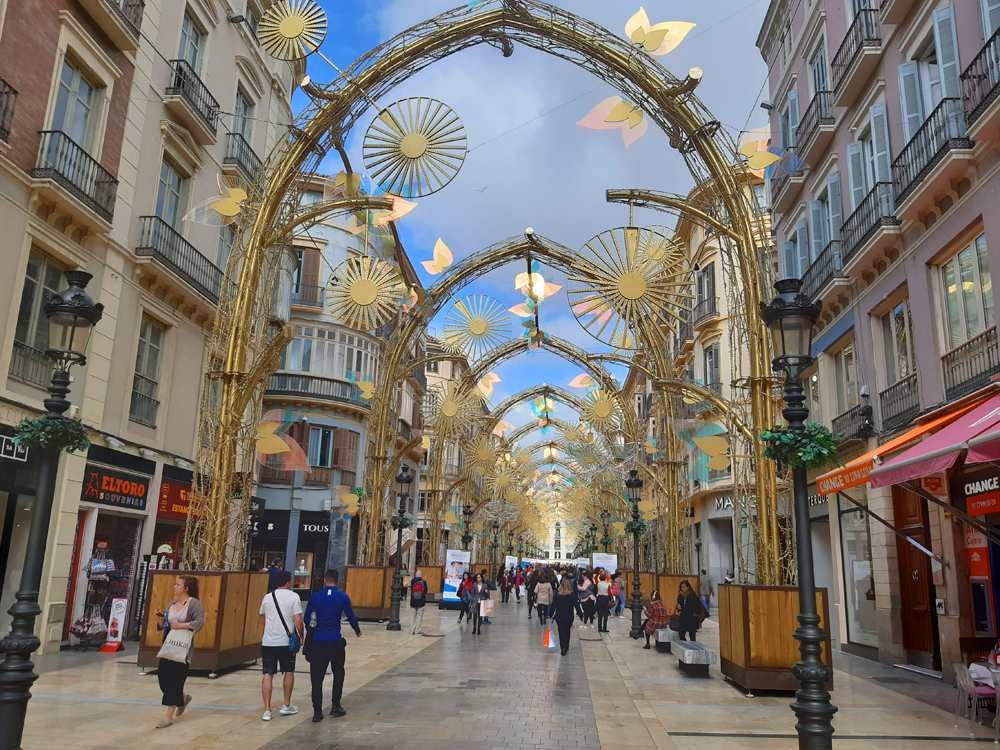 ---
---
How about your partner? Has he been able to find work here?
My partner works remotely for a US company.
What do you do in your spare time in Málaga? Do you have a favorite activity or a favorite part of the city that you like to spend time in?
I am an avid salsa and bachata dancer as well as a yogi. I love the beach and hiking. There are so many activities that I love to do here. The center has amazing restaurants and I love walking around there at night as well. Of course, I spend a lot of time at the beach as well.
What's your adaptation been like? Any surprises (good or bad), any issues, any funny stories? How do your dogs like living in Málaga?
Overall, I feel like I am adapting pretty well. Not a surprise, but the customer service (or relative lack thereof) has been challenging at times. The biggest daily struggle that I personally experience is actually with dogs. As compared to where I lived in the US, I find that the dogs are generally less socialized and a number of owners aren't concerned about their behaviour (sorry to say). In the US, it is expected that dog owners will bring balls into the dog parks. Here, you aren't allowed to bring toys in the dog parks (at least not in the one by us) because the dogs will fight over the toys. The first time I went I didn't know about this rule and I was excited to throw the ball for my dogs. Well, another dog got the ball and wouldn't let it go. It took literally 5 people 20 minutes to get the ball back. It was quite the sight. We tried one other time and lost that ball to yet another dog. Because of this and the frequency of behavioural issues we have seen, we don't utilize the dog park as much as I was hoping. Aside from that, the dogs LOVE the park and walk so much more than they did before.
One other funny experience was that I learned that the ice cream parlours do not generally have chocolate sprinkles. I learned this the hard way when Google translate did me wrong. It told me that sprinkles are called "chispas" and I later learned that that is the case in South America and NOT in Spain. Let's just say that the man at the ice cream parlour thought I was asking for sparkles and was very confused.
---
---
Do you have any tips/advice for other North Americans looking to make a move similar to yours?
The best thing that we did was to have a relocation expert help us and prepared a LOT ahead of time. I have spoken to numerous ex-pats who struggled with the paperwork and finding a home because they were doing it all on their own.
Thank you for doing this interview Andrea!
Join Our Newsletter
If you haven't subscribed yet and want to get our posts sent to your email, just insert your email address below. It's free!