What's it like living in the Gandia region? Ask an Expat
Dave lives in a town just outside Gandia, the largest town in the municipality of Gandia (part of autonomous community of Valencia). It's an region popular with tourists (Gandia has beautiful sandy beaches) but also with expats looking to be close to nature. Gandia is an hour away from Valencia by train so it has in many ways the best of both worlds.
We asked Dave a lot of questions in this interview . He sheds a lot of light on Gandia and the region as well as on the circumstances that brought him to this part of Spain. A fascinating and inspiring read.
---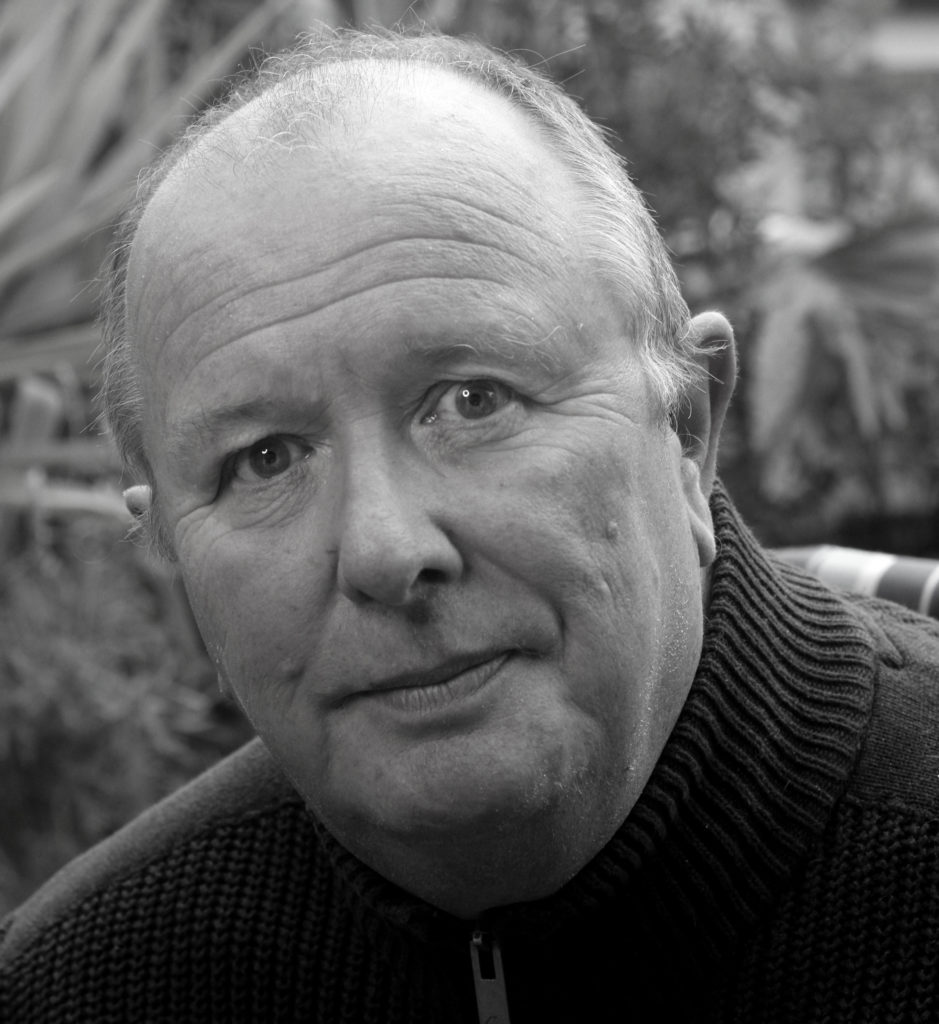 Name: Dave Proctor
Age: 62
Country of Origin: England
Number of years living in Spain: 4
---
I read that you had cancer Dave. Did that have something with you ending up in Spain?
After suffering cancer, we totally reappraised what we wanted to do with our lives, cancer does make you do that (I also could not continue as a sports photographer as the work was too demanding, given the life-altering nature of the treatments I had had).
We looked at the options, both for lifestyle and as to what we could afford and decided that Spain was a great choice and that we could afford to semi-retire here.
We had visited Spain numerous times over the years and had started a love affair with the Country and its people.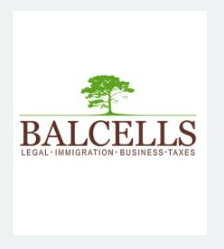 Need help with your immigration needs? Contact Marta at Balcells Group. She handles it all, whether it be a Spanish non-lucrative Visa, Golden Visa, Digital Nomad Visa, Work Visa etc…. More detail here
Why did you end up choosing the Gandia region as your base? What stands out in Gandia? (is it the beaches?)
Whilst the beaches are fantastic and many people visit the area for these, the area is generally relatively unknown to the UK tourist market and is still very Spanish.
Outside of the main beach area, the Gandia region retains a lot of its old-world charm. It is a land of green orange grove with high mountains and unlike some areas of Spain, it is really green and lush.
I must admit we fell in love with the village we moved to as soon as we drove into it.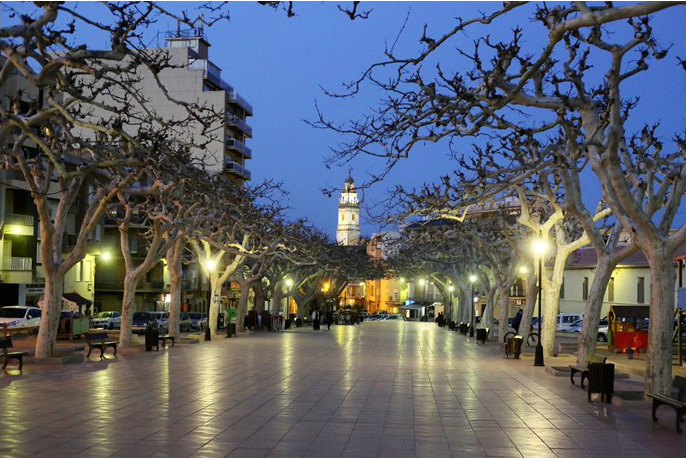 ---
---
What do you like about living in the Gandia region? Anything you don't like?
The people are friendly, the food is fresh, cheap and wholesome with fresh fish, that was bought at the local market auction, available in many of the supermarkets.
The cultural life is fantastic, with numerous concerts, theatre productions, art shows, fiestas etc every week of the year.
The scenery is phenomenal.
Whilst we live in a small village of 430 people, the facilities are second to none. In the village, we have a cooperative supermarket, two bars, a doctors surgery, pharmacy, a municipal swimming pool, gym, concert hall, music school and a primary school.
I would also state that in this region, it is like living in an idealised world where you have modern facilities (ex. we even have a fibre-optic internet connection) but with a charm that seems to have disappeared in other places.
It really is like stepping back twenty or thirty years in some respects.
Children go out to play in playgrounds that are not vandalised. Parents gather at nearby bars enjoying a coffee or whatever, keeping a casual watchful eye on their offspring.
Old folk pass their days sitting chatting on benches.
There are no gangs of marauding youths terrorising the area.
Fiestas are fun and inclusive and it common to see Grandparents dancing next to children late into the night.
Lunch is a serious affair with virtually every bar offering a 'menu del dia' of quality local food at a ridiculously cheap price. My favourite restaurant offers a three-course lunch including half a bottle of wine for 8.50 euros.
You are never hurried to vacate your table and the period after you are finished eating is often a long drawn out affair of drinking, laughing and chatting that can easily go on until the early evening.
I seriously cannot think of anything I do not like, well, apart from Spanish bureaucracy.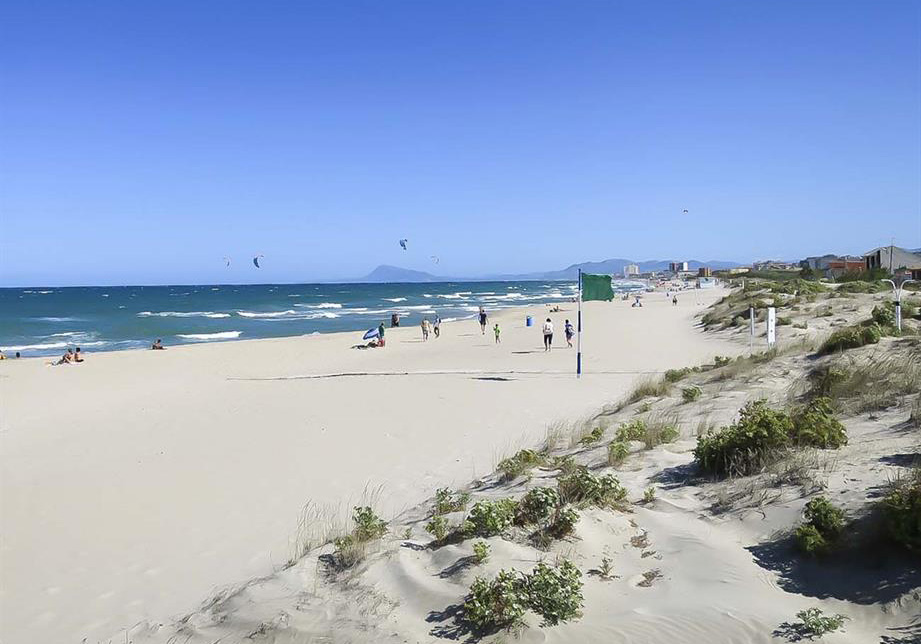 ---
---
What (if anything) do you feel you most had to adjust to when coming to live in Spain?
Obviously, the weather is different and I have to say that the winters can be cold. Spanish houses do not have the same degree of insulation, so we have had to configure the house somewhat differently.
Apart from that we easily slipped into the alfresco lifestyle and the overall sense of wellbeing.
What's your daily life like?
Since living here I have started writing (I suffered post-cancer depression so started writing comedy to cheer myself up).
My self prescribed cure has worked and to my surprise, people said my work was funny and well written.
I have a book coming out on 26th February (A comedy 'The Reluctant Allotmenteer' published by Austin Macauley). I also write plays and I am signed with an agent.
Consequentially a fair proportion of my days are taken up sitting on my balcony, overlooking orange groves and mountains, writing, whilst my wife paints.
Obviously, this 'work' is interspersed to trips to local towns and cities, long drawn out lunches or dinners with friends and cooking.
One of the joys of our climate here is that for most of the year you can cook and eat outside. So after a hard day's graft, cooking something on the barbeque or grill is an absolute delight.
---
---
How is your Spanish? Did you learn Spanish before coming to Spain?
I did an online course with 'Synergy Spanish' and also did the Michel Thomas tapes before moving here.
Initially, I took Spanish lessons, but now I just practise speaking Spanish whenever I can and now consider that I have a reasonable grasp of the language.
I find that the Spanish have a habit of gently correcting you if you say anything wrong and are kind and helpful in this respect. They really do appreciate people making the effort.
A word of warning though, the Spanish do love to practise their English, so it is common to end up having a conversation in Spanglish, which does not help you learn the language.
The only problem is that the locals speak Valenciano as their first language, which I can read but is a very difficult language to speak.
I know the Gandia region is a popular area with Expats. What's the mix between locals/expats? Do you take part in an Expat community?
There is a large ex-pat population in Oliva, a town nearby, but Gandia itself and the surrounding villages only have a small ex-pat population.
I am a member of a local drama group, for whom I write, and a sailing club, but over the years we have gradually spent more and more time with Spanish and South American friends.
What do you miss most from home? (ie. your home country)
Fresh Cromer crab.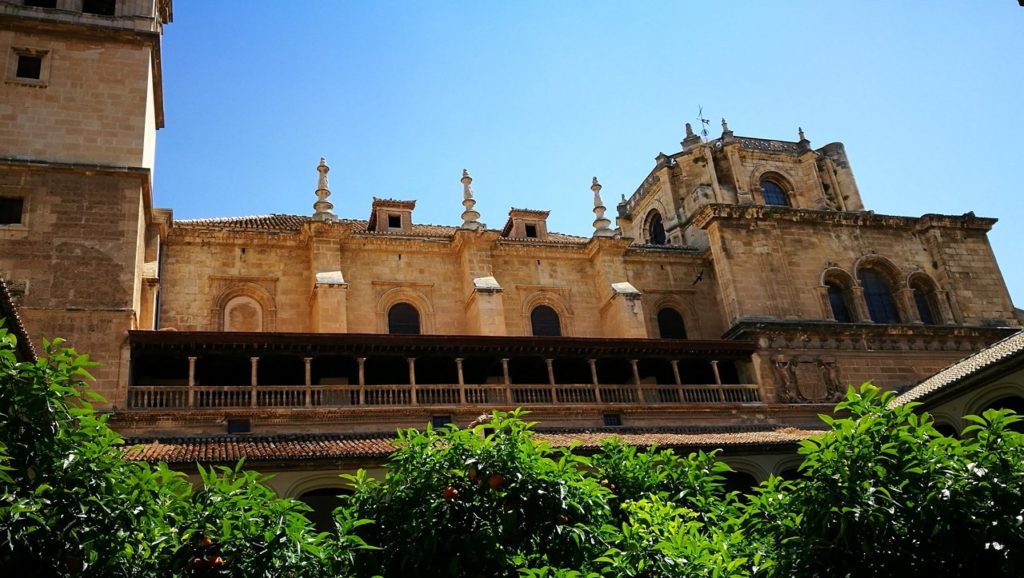 ---
---
How do you feel about the locals? Has living in Spain been a favorable experience? Do you have any tips (do's and don'ts) for foreigners looking to settle here?
The locals are friendly in a very genuine way though they can tend to be somewhat shy .
A great example is that over the road from us lives an old couple. When we first moved in, the husband, Juan, would not even acknowledge us.
We persisted in saying 'hola' etc.
After a year or so, he would give us a very quick wave.
Then the following year, there was a knock at the door and Juan was there with a carrier bag of oranges and lemons for us.
One thing people may not realise is that it is virtually a tradition that the Spanish will not invite you into their homes, but will happily go out with you for dinner or a drink in a café. This is not anti-British or anything, it is just something they tend not to do.
I would say that I would advise anyone thinking of moving here to learn Spanish and don't be afraid to try to use it. It really helps you enjoy the experience of living here.
One great tip for anyone moving here is to find yourself a 'gestor' (pronounced 'hestor'). They are administrators who generally will help you overcome Spanish paperwork.
The other is to avoid unregistered 'cowboy' workmen.
All the provinces and cities have their distinct culture and language. What stands out for you in the Gandia region?
Gandia is Valencian, so do not expect Castenets and flamenco in every town nor it has to be said, British style bars etc.
The lifestyle here tends to be more relaxed than some other parts of Spain and there is a lot less of the 'flash' oneupmanship culture.
What's your favorite local dish?
I love seafood and have learnt to appreciate our local dishes of Paella and Fideuà.
There are other dishes I have discovered since moving here like Sepia (Cuttlefish), Chiperones (fried baby squid), fresh boquerones (fresh anchovies), when I can afford them, the Denia red prawns and, of course, Jamon Iberico.
I also make and enjoy a mean Arroz al horno, which is like a Valencian baked rice dish with chickpeas, pork and Morcilla (a black blood sausage).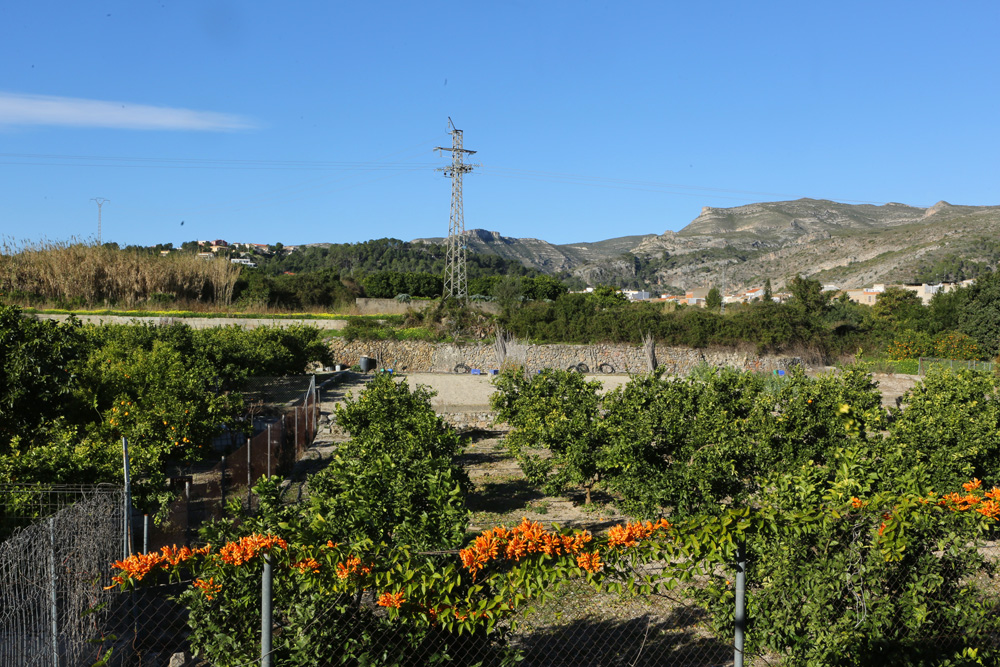 ---
---
I know you love photography. What is/are the most photo-worthy spots in your region?
At every corner of this region, there are glorious views of beaches, of mountains, of forests, of towns and buildings.
The light is fantastic for photography and the sunrise & sunsets are often spectacular.
Even from the front of my house, there is a view of a local mountain with the ruined Castell del Palma perched on top and across the nearby main road to the fourteenth-century Monastery of Sant Jeroni de Cotalba.
At the rear, we overlook orange groves and mountains, which change almost daily.
Cost of living. Do you own a home or do you rent? Would you mind disclosing how much you pay in rent and how much your utilities come to on a monthly basis?
The cost of living is generally less than in the UK. Yes, some things are more expensive, but overall we find that it is a lot cheaper.
Examples are Council tax of around €450 p.a., car tax about €130p.a., a bottle of wine (of drinkable quality) for under €2, lunch out for around €10 depending on the restaurant.
Examples of things that are similar price or even more expensive: salmon, lamb, insurance, Indian meals, burger joints and in some cases electricity.
Regarding our household bills, we have a package for high-speed fibre-optic internet, TV, fixed-line and two mobiles for about €65 per month.
We do not have mains gas, so rely on gas cylinders, which are subsidised and cost about €16 each. These last ages and we get through about 15 per year, but this includes heating, hot water, gas hob and outside gas grill.
Electricity – I recently took up on a grant through the local government, whereby they paid 20% of the cost of the installation to instal solar power with a feed-in system, whereby the power companies buy your surplus electricity from you. We anticipate that our bills will be under €20 per month.
We bought our house, which is just over 20 years old, about 185 sq M, three bedroomed, end of terrace townhouse with a small garden, in a really good state of repair for €100,000 in 2016.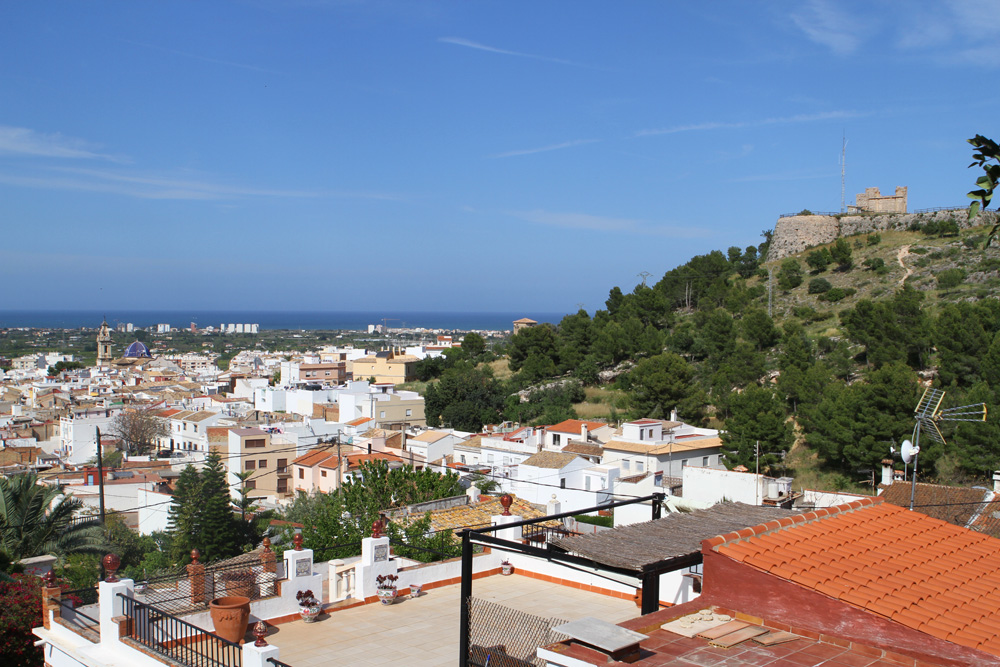 ---
---
Do you have a car or do you take public transport?
We have a car. You could survive without as we have everything in the village.
Public transport outside of the cities is sparse.
That being said we have a superb train service running from Gandia, along the coast up to Valencia. The picturesque journey takes about an hour and costs just over €8 return.
Do you see yourself living where you are forever? If not, where would you move to?
I have no intention of moving, none whatsoever.
---
Many thanks to Dave for contributing all this information and for giving us a great read.
If you have any questions for Dave, he has his own blog: Spanish Eye
Join Our Newsletter
If you haven't subscribed yet and want to get our posts sent to your email, just insert your email address below. It's free!