What's it like living in Vigo
Holly lived in Vigo (in Galicia) many years ago. She left…but came back and has lived there ever since.
What's so special about Vigo that it made her want to come back? Holly tells us in this interview.
---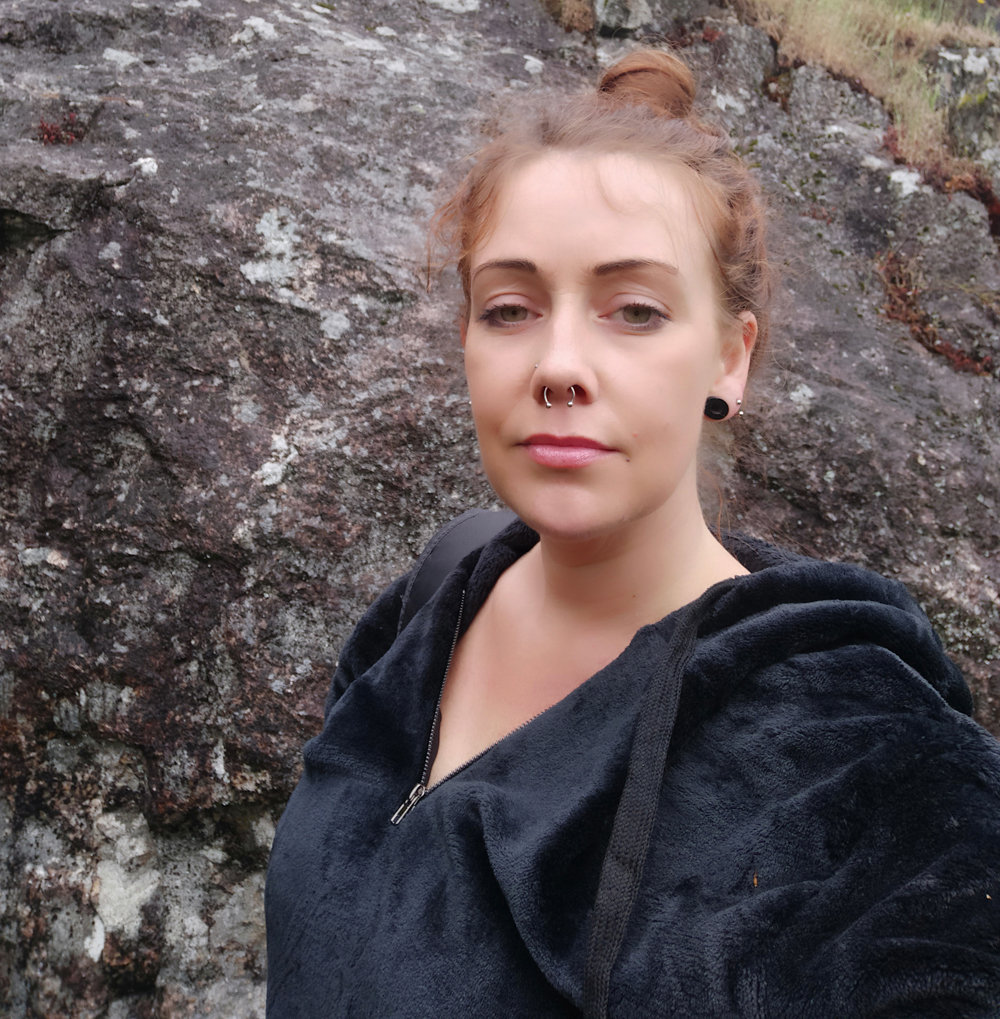 Name: Holly Goddard
Age: 37
Country of Origin: UK
Number of years living in Spain: 20
---
Hi Holly! You've been in Spain a long time now. What brought you here?
Well, I didn´t actually choose. My parents wanted to try the Costa del Sol boating life so I came to Spain at a very young age. It was a wonderful experience and helped me learn the language much easier.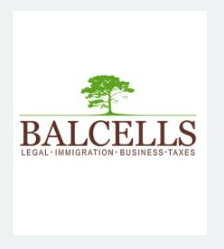 Need help with your immigration needs? Contact Marta at Balcells Group. She handles it all, whether it be a Spanish non-lucrative Visa, Golden Visa, Digital Nomad Visa, Work Visa etc…. More detail here
Have you lived in different places in Spain? And how did you end up deciding that Galicia was the region you wanted to live? (and how long have you been in the region?)
Yes , I have. I lived in Mallorca and of course the summer season was excellent but the winter there is a completely different ball game as many of the coffee shops, restaurants and discos close in the winter season. I lived in a lovely villa type house /flat with a back patio…excellent for summer but a wee bit chilly in the winter and YES …IT DOES SNOW THERE AT THE TOP !!!!!FANTASTIC!!!!! BUT….it is a tourist destination.
I next left for Valencia , an amazing city !!! Beautiful !! Great student life, I was working in a carehome there and had a very comfortable life but it still lacked something for me. It has great cafes and lovely places to see the history, very big city and great public transport and also has tramvia !!! Lovely!!!! But that is basically what it is – a big city .
My 1st stay in Vigo – I met a boy who was from here. Decided to set up home, it went well but needless to say it ended , so I wanted a change of scenery. I am headstrong and was taught to go for it because no time for regrets ……..so I did!
But after my travelling around I came back 10 years ago now and I have not wanted to leave since. I met a new man and will be getting married next year…yupiiiiiii at last ! I got my ring hahahahahahah (small one mind you 🙂 but I am happy !!!!!!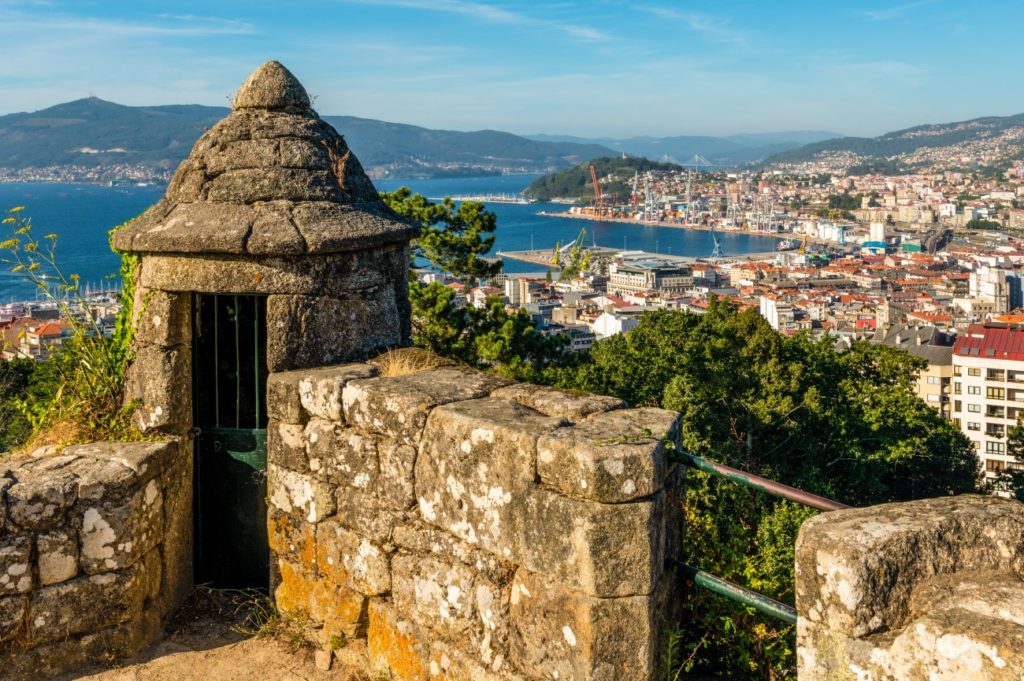 ---
---
What do you like most about Galicia Holly? Can you tell me a bit about Vigo and the region?
Vigo is a city on the Spanish Northwest coast with a population of roughly 300,00. It isn´t big and it isn´t small, for me it is just right. I live in an old flat here, built more or less in the 1970´s and with I must admit a beautiful cherry wood floor ! My pride and joy in my home. I live in the neighbourhood "Teis" so we can say more on the outskirts of the city center, walking distance is around 15 minutes to the main street which is called "principe street ". It has a museum which is free and many shops and coffee bars and also sometimes street entertainment. My favourite area is the old side of town – it is historical with old stone buildings (used to be for the fishermen). You'll see many shops that still continue to this day making wicker furniture and baskets. If you like fish and all types of seafood (myself no) this is the place to go, with small taverns and endless queues of people waiting ……you can find octopus, fish, prawns, mussels…There is also oyster street, literally a street where the restaurants specialise in oysters !
From Vigo you can travel to the other side of the coast by bus, train but also by ferry. It makes a real nice day out and is not expensive – it takes about 30 minutes and you can go to the small towns of "Moaña" and "Cangas". These are both much smaller than Vigo but very cute.
As it is a coastal city, Vigo does have a main beach called "Samil". It gets very crowded in summer, yet there are some smaller beaches close by with beach bars where they have small concerts in summer, free of charge most of the time. You just pay for your drinks, it is not expensive considering that from these bars you can sit and enjoy the sunset (a beer is about 2,50 euros and a cocktail is 5 euros),
I go to a smaller beach which is closer to my home and it does sometimes smell of seaweed. Very few people go but it's my fav!
People here are rather friendly and in my area we have local security. People asking who you are, where you are from, where you're going, and who are your mother and father. Just in case they know them! They love to say you are the daughter of this, that and the other LOL. They love their food and wine and often will find any reason to celebrate, be it a wine competition, octopus fair or a barbeque! You (if you enjoy meat) will find that they love barbeque´s and there are many restaurants that prepare them.
Galicia is a bit cheaper than other regions, it is extremely green with many hiking routes, forests, rivers and lakes. Vigo is on the Atlantic coast: the weather is variable, currently we have been having fog and rain in the morning. Then at midday we sometimes we get thunderstorms. In the afternoon for the past few days we have had some really nice sun and blue skies with an average temperature of 28 degrees.
Climate. The winters here are not as they used to be 10 years ago. They are not as harsh, an average of 5 degrees but in some of the inland cities they do get snow and go below zero. They are beautiful to see, with many preserving their old architecture (amazing) and cobbled streets.
Language and culture. The people here speak both Spanish and Galician. Galician is their native language and they also consider themselves Celts and feel very strongly about that, their dances and traditional dress are very different compared to the South of Spain .
They have coffee liqueur here. I advise many to be careful with that as it is very strong and many make it homemade (dangerous stuff) but of course delicious.
I must not forget the historical city, Santiago de Compostela which is great to walk around and a must see for everyone. It has a huge, famous cathedral and many pilgrims come from all over the world. I cannot forget to mention that Galicia has very close ties with Portugal and the people have a very strong bond. Last but not least, a must see is Cies Islands, it is a natural protected area and is also known as the Atlantic Islands.
---
---
Do you think Galicia is ok for the new expat in Spain who might be coming with a low level of Spanish? Could they get by in Galicia?
Yes, here because they will make you feel comfortable and will want to talk , and they will make themselves understood. They seem to have a talent for that and they love teaching! Some people have a small amount of English and will take the opportunity to practice.
Do you take part in the local expat community Holly? (is there an expat community in Vigo?) Or are most of your friends Spanish?
I have heard that there is an expat community in "Baiona" (near Vigo)but I honestly don't know. I know that there are a few ex-pats in Vigo but I don't know them personally. Most of my friends are from here.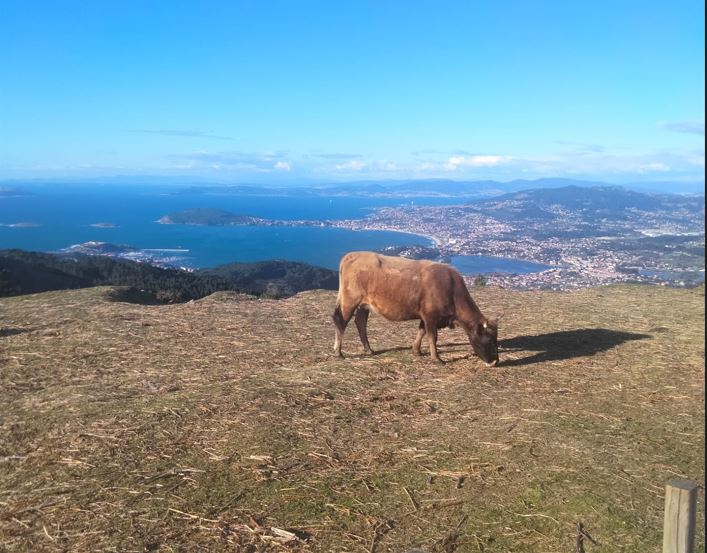 How about travel. Is there a nearby airport with international flights? (or do you have to go through Madrid?)
Yes, Vigo has its own airport (and a bus that takes you to it). There are flights to the UK, Italy, Madrid and some others that I don't know. We also have an airport in Santiago de Compostela (my personal favourite ). You need to take the train and then a bus to get there from here. It has many flights to more destinations. A lot of us also use the airport in Porto (Portugal). We have a direct bus from Vigo to Porto airport.
---
---
What's your daily life like in Vigo Holly? What do you like to do?
Ummmmmm….I have many animals so I wake up early to feed them. I work online from my home so I have flexibility and I do work too many hours. I enjoy a daily coffee out and all I need to do is cross the road and I have my little corner with good wifi. During the week I tend to work and focus on my own personal development, my friends and family, and I go to the public swimming pool and the gym about twice a week. I like cooking, cleaning, reading or chatting and walking with my partner. On the weekend I often go hiking as I am an avid hiker. I enjoy walking and outdoor sports. In summer it is cheap to rent a kayak ranging from 5 to 15 euros per hour. Sometimes just exploring, we have rivers and lakes so I will often do that and in the winter months I again tend to go hiking but for picking mushrooms. It is popular here and there are many groups that help and teach you (so as not to die). About once a month I go to some outdoor hotsprings which cost about 5 euros per person for an hour. They are open all year long and is an excellent way to spend a morning and relax .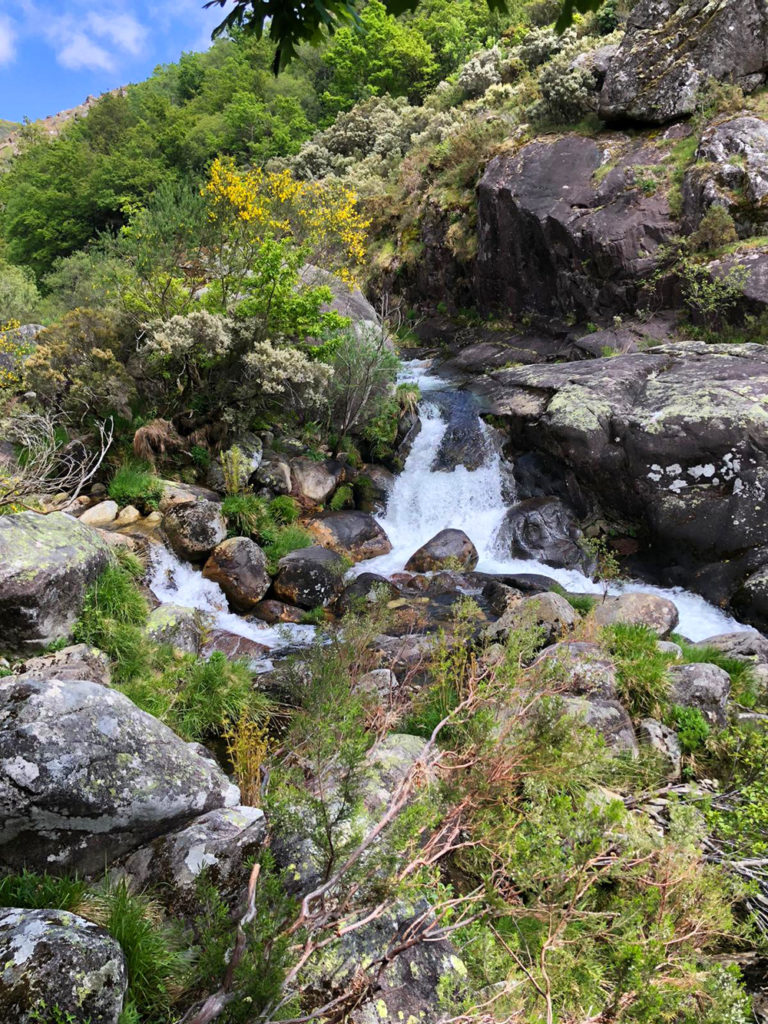 ---
---
Housing. Do you own or rent? Can you give us an idea of costs in Vigo?
My partner bought this flat and you can find some really good deals up here – from the most luxurious duplex flat at 2 million euros to my own little place that cost (if memory is correct) 78,000 euros. You can find a lot of options if you drive and visit some of the smaller towns in the region. Rents I've seen average about 500 euros a month.
Do you have any regrets at all Holly? Would you change anything? Do you have any closing tips/advice for would-be expats thinking that Galicia might be a possible base?
Well, here winter can be extreme, so if you have some small issues with the bones the high levels of humidity and the cold could be a set back. Summer is an average of 25-30 degrees so it is not extreme heat. A car is useful if you want to explore. Schools are good (there are many options) and some really good hospitals too. The city it is fairly safe at night but of course with the world today many of us have our own security systems installed. I would say you will have to push a bit more to integrate because you don't have as many expats here. And you won't find many British products (PG and Tetley YES).
I do not regret a thing! I suggest nature lovers for this area.
Many thanks to Holly for this interesting interview!
Join Our Newsletter
If you haven't subscribed yet and want to get our posts sent to your email, just insert your email address below. It's free!