Why this American couple chose Seville
Paul and Marj decided to leave the United States for Spain, choosing Seville as their home in Spain.
A very interesting interview detailing all the reasons they left the US (including an revealing comparison of costs). Paul details the hoops they went through in getting Residency in Spain, how they found an apartment and shares all the reasons why they love Seville.
Note: Paul didn't want to link any business page or blog to this interview. He just wanted to help anyone thinking of moving to Spain. We very much appreciate all the effort he put into this very informative interview.
---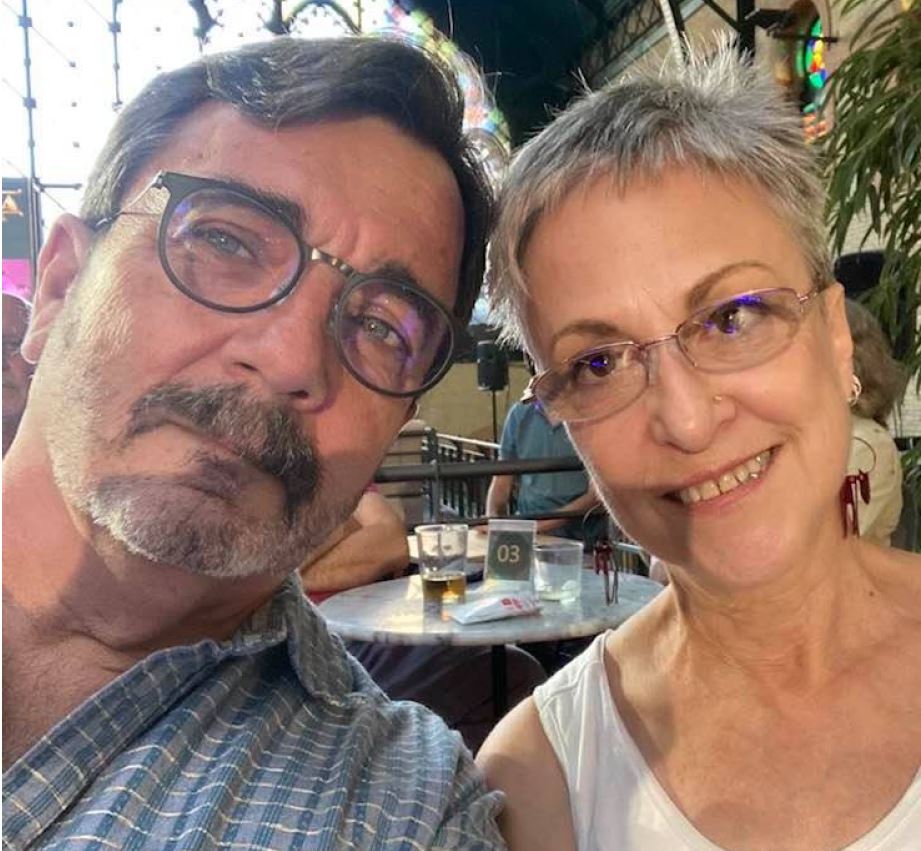 Name: Paul & Marj
Age: 60 something
Country of Origin: USA
Number of years living in Spain: 16 months


---
Hi Paul! Please tell us your story. How did you and Marj decide that you wanted to live in Spain?
We had our faces plastered all over the post offices in the USA and decided we needed to get the hell out of there ASAP.
Seriously, we had gotten into a wonderful habit of taking some really nice vacations, and on one such trip in 2019, we visited Spain (Madrid, Barcelona, Granada and Seville). At that time, we had no intention of leaving the US, but we were already somewhat tired of the polarization that was occurring in our home country, the gun issues, and the ever increasing cost of living.
We returned home (New Orleans) from our vacation, and life just continued to head in a due southward course (job issues, and had to sell our beloved home due to a $600+ per month increase as a result of property tax and insurance increases). We had fallen in love with Seville during our trip, and decided to hire a financial analyst to determine if we could afford the move. Voila!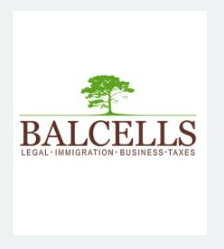 Need help with your immigration needs? Contact Marta at Balcells Group. She handles it all, whether it be a Spanish non-lucrative Visa, Golden Visa, Digital Nomad Visa, Work Visa etc…. More detail here
What was your criteria when deciding on a base? Did you do a scouting trip? And why did you decide that Seville would be the place for you?
Our 2019 wasn't intended to be a scouting trip, but it turned out to be such. During that trip, while we enjoyed all of Spain, there was just something different about Seville. We loved the people, the architecture, the quaintness of the narrow streets. Also, what really struck me was that for a city so steeped in Catholicism, there were government signs everywhere proclaiming the necessity for equal rights for all. That just kinda sealed the deal.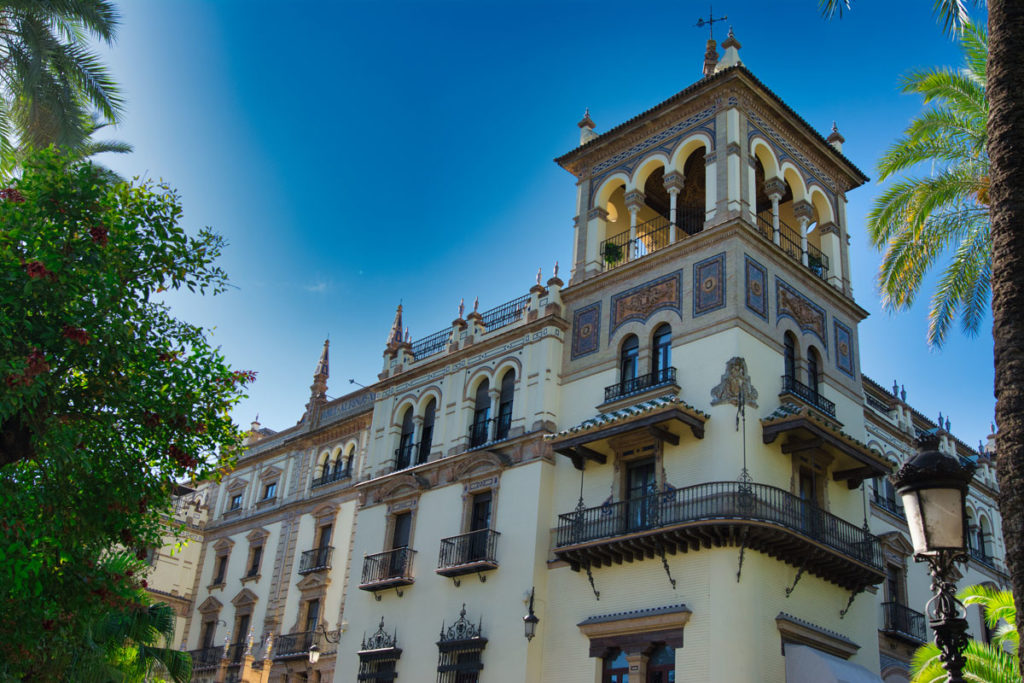 ---
---
You mentioned to me that you're very happy about where you are now…but that you were very unsure during the whole process and that one of the reasons you wanted to do this interview was to help others. Can you expand on that?
Get ready to read a book! There are 2 huge roadblocks we encountered.
First, it's the mental issue. Cutting ties with your homeland to move to another continent is daunting. Up until 2019, I never once thought that I would leave New Orleans, much less the US. But, things change. Maybe the precipitating event for the move actually dates back to 2005 and Hurricane Katrina/the federal flood. I was one of the lucky/unlucky ones. Lost a house, and 99% of my possessions as a result of that event. Also wound up divorced in the aftermath. My life was never really completely anchored after that and I often wonder if I would had been so receptive to such a massive change as moving to Spain without having lived through it. But, thanks in large part to my present, and forever (ed note-she has a gun to my head) spouse, we took the proverbial plunge and have had zero regrets since.
Secondly, as Tina Turner once pronounced in the intro to Proud Mary, we never take things slow and easy. So, in addition to the mental barriers that exist with such a change, we decided to add a force factor multiplier of 1000% by doing so in the middle of a pandemic. This complicated issues on both continents: Spain requires that all documents needed for a VISA to be not less than 90 days old, which was nearly impossible to do with US governmental offices in shut down mode. On the Spanish end, the consulate we had to go through (Houston, Tx) required that we have either a 1-year lease on an apartment, or a 6 mos Airbnb (pre-paid). We literally had to get such housing sight unseen, since Spain was not allowing visitors without a VISA at that time. Somehow, we managed to secure an Airbnb, and quite literally on the 89th day, submitted our required paperwork.
We opted not to hire a lawyer to get through the VISA process. Unlike me, my wife is extremely well organized and prepared charts and timelines, chronicling what needed to be done when, and how we were doing. Without such organization, I don't know how you can get through the morass. Certainly, doing so today post-pandemic is easier. Still, without a high degree of preparation and organization, it is a challenging process.
Finally, you really need to want a new life. If there are things about the US (or wherever your home country may be) that you just can't envision being without, then maybe such a move is truly not for you. We joined some ex-pat Facebook sites during our relocation (and still belong) and are often perplexed at the things people inquire about; for example, just last week a person posted seeking opinions on the wisdom of having his oversized Ford pick-up truck shipped to Seville. Yeah, that guy probably needs to stay in the US.
Bottom line, you really need to want a new adventure in your life. My wife and I really wanted one, and have embraced the challenge and the change. As we now tell friends and family: Ahora, yo soy Sevillianos! (Now, I am a Seviilian).
---
---
You've been in Seville 16 months now. How was the adaptation process? The first year is always a bit tough with settling in, the bureaucracy around identity cards etc…
Honestly, its been a lot easier than we anticipated. Only speaking from the Seville experience (native Sevillians are always quick to exclaim that this area is somewhat unlike the rest of Spain), we find the people here very warm and opening. We had been told that its rare to be invited to someone's house: we have been to house parties and have likewise hosted them. We have made numerous Spanish friends and also have weekly meet-ups at local bars, restaurants and music clubs. My wife was already very proficient in speaking Spanish, and once we decided to make the move, I started to hit Duolingo for a minimum of one hour per day to get my abhorrent Spanish speaking skills to something somewhat comprehensible. Once in Seville, I signed up for Spanish lessons to get the local idiom studied. Sevillianos will go the extra mile with you if they sense that you are likewise attempting (even poorly) at immersing yourself in their culture.
What we have found with the bureaucracy is that its not quite as slow and unfriendly as advertised, and also a self deprecating joke and a smile goes a loooong way. Be warm and friendly, immerse yourself in Spanish/Seville culture, and the people here will gladly reciprocate has been our experience.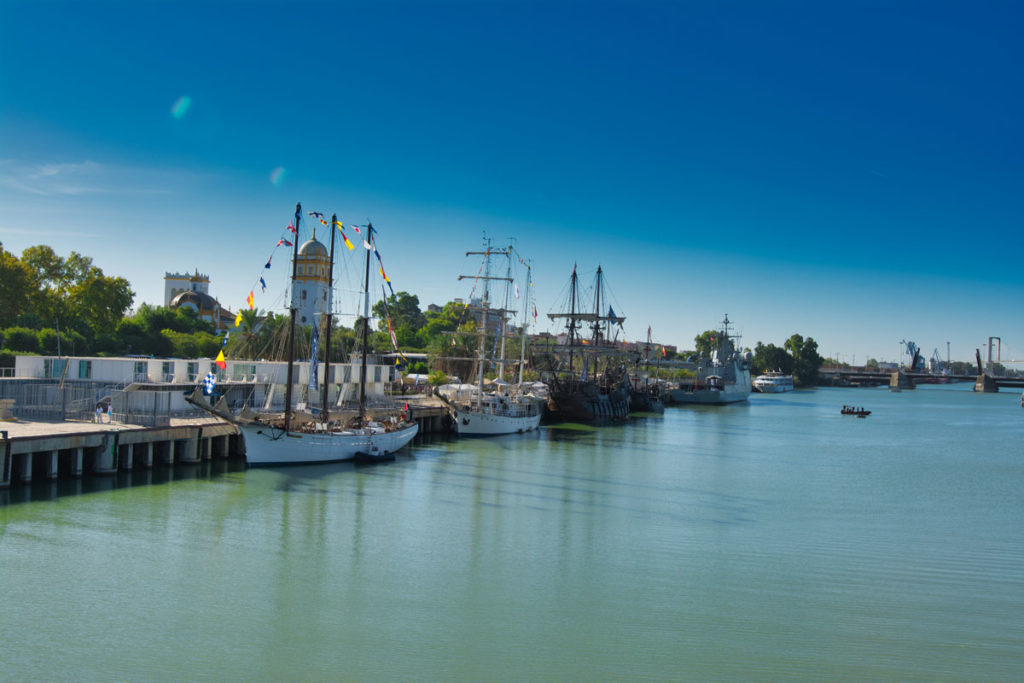 ---
---
Please tell us about Seville and what you find so inspiring in this city
EVERYTHING! But, you have to start with the people. New Orleans is long noted for its friendly people. Frankly, and as a native New Orleanian, they have nothing on Seville. Right after we settled into our place here, I ventured out on a walk in our neighborhood, and came to a local home goods store. Walked in and met the proprietor, and introduced myself. His first words were, "Oh, you're the American I keep hearing about who moved here!" Standing there accused of the crime, I acknowledged my guilt (identity) and we became fast friends. His advice to me, which I still try to abide by: learn the language, be openly inquisitive and people will embrace you. Truer words about Seville have never been spoken.
The cuisine here is superb. Fresh fruits and vegetables dominate the markets and restaurants, together with an unbelievable diversity in seafood. Spanish olives, bread and cheese? Oh man, what an absolute delight. And, the quality of the wines here is such an unexpected treat, especially when quality vino is priced at less than 10 euros per bottle.
As aforementioned. One thing that I was initially hesitant about jettisoning – but ultimately opted to forego for a life in Seville – was jazz. We lived next to several jazz clubs in New Orleans and our social life was dominated by our visits there. We both loved flamenco and started to immerse ourselves in that genre before leaving the US. However, much to our delight, once we got our feet wet in Seville, we quickly discovered that not only are there several jazz venues in town, but that the level of musicianship here often matches that what we had grown accustomed to in New Orleans.
Finally, the architecture. The stoned, narrow streets, the Cathedral, the Plaza de Espana, the castles, the royal gardens (can I stop now) are all such that even upon repeated visits, you still find something that you had not noticed before.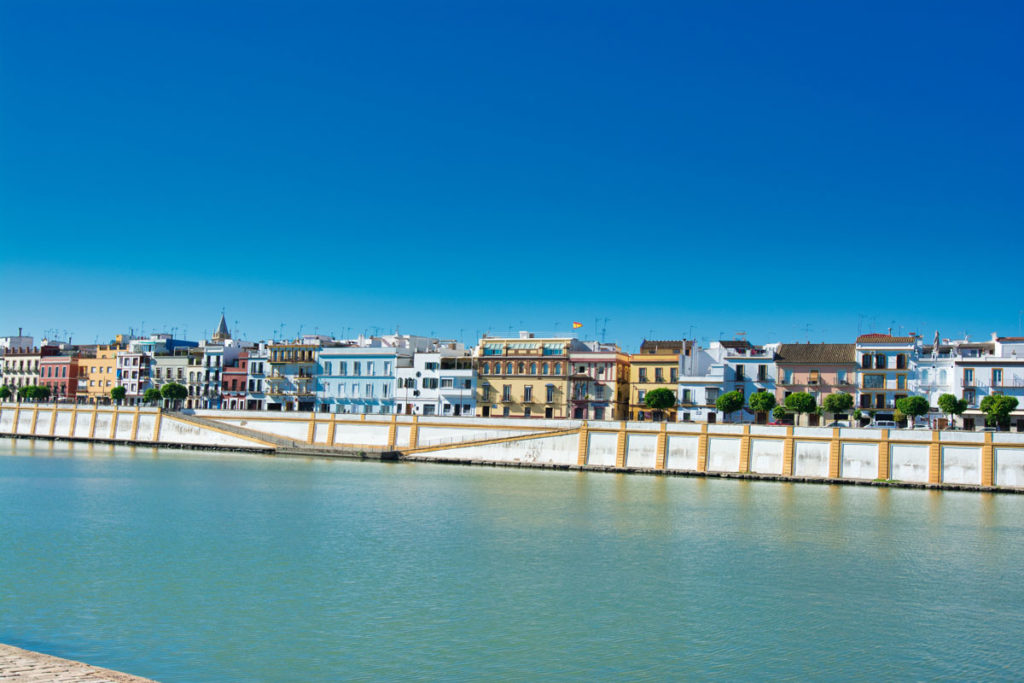 ---
---
What part of the city do you live in? Where do most foreigners settle in Seville?
Our Airbnb was in the "centro" area (what is usually referred to as the tourist district) but we quickly found a great apartment in the Triana burro (neighborhood). We live right off of a pedestrian mall, and have numerous markets, bars, restaurants, medical offices and all other things needed for a full life within a 5 minute walk. We live literally within seconds of the historic Isabel bridge which provides a quick access point for us to all of the city. We purposefully do not own a car (bicycles though) and have no problems in venturing throughout the city, normally by foot. Seville is quite flat in topography and the city prioritizes walk/bike paths and public transportation (busses, subway, taxis are plentiful and cheap).
From what we have discovered, there's not one area in which foreigners have settled. We have encountered a few other Americans in Triana, but we have friends from France in another neighborhood (the Macarena area) and Latin American amigos in a section called the Arenal.
Did you get help in finding your 1st apartment? Did you organize that prior to coming to Spain? (bonus question: was having a lease a requirement of your NLV? It is for some people depending on where they're coming from).
As already mentioned, thanks to the pandemic, we had to go the Stevie Wonder route with our first abode, an Airbnb. The Houston consulate which we had to utilize apparently had the most restrictive housing requirements and that made in extremely difficult in pandemic times. We found our Airbnb on the idealista website and did all of the paperwork via the internet.
Once we started looking for a permanent place, we enlisted a realtor. We had visited a section of Triana, but didn't much care for it. A friend in the US (who hopes to soon be an ex-pat) kept extolling the virtues of Triana and suggested we keep an open mind and look into other areas in that neighborhood (closer to the river). The second place that the realtor showed us was adjacent to the river in Triana; as soon as we walked in the door, my wife and I both told her to get the paperwork ready.
Unless you already have a strong familiarity with the various neighborhoods/sections in Seville, I would strongly recommend the services of a realtor. The city is somewhat large and we probably would not have ventured back to Triana without our realtor's find there.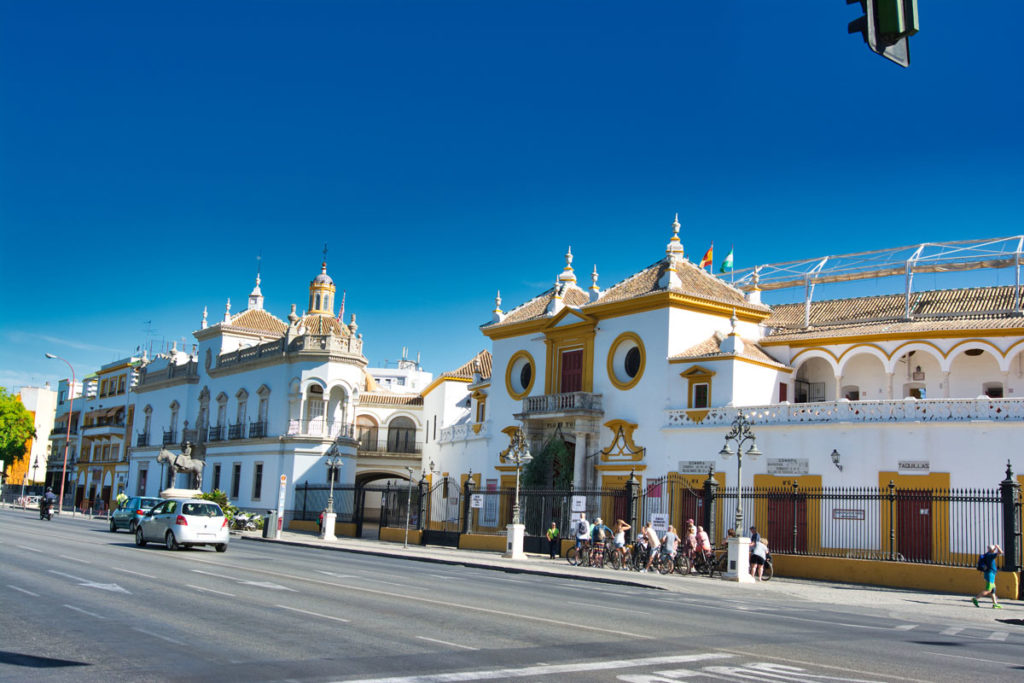 ---
---
Do you take part in an Expat community in Seville? Do you feel that there's a lot of support for expats? (online or through your local foreigner's office)
Not certain about ex-pat communities. Based on FB pages we belong to, we know that they exist, and when someone poses a query that we can assist with, we do so. However, when we moved here we made a conscious decision to cut the cord with the US and our "American eyes." As such, we really avoid ex-pat outings. I'm not ashamed to have been born and lived for over 60 years in the US, but we didn't move to Spain to Americanize our experience. We truly want to become immersed in Seville and Spain.
As to governmental offices, we only have had to deal with the police (no, I haven't been arrested-yet), since they handle the issuance and renewal of NIE/TIE cards (residency cards). When I recently went for the renewal, I brought along my new passport photo (a requirement). The officer I dealt with was being a little gruff that morning, I handed it to him and said, "I hope you like it. It took me hours to get he make-up right." He looked at the photo, looked at me, stood silently for a few seconds, and then started to loudly laugh. After that exchange, his demeanour changed dramatically.
Do you have any tips (do's and don'ts) for foreigners looking to settle in Seville?
As stated above – if you want to have Sevillianos open their arms to you, immerse yourself here. Try to learn the language; ask questions about their culture; be self deprecating. Give yourself into the experience. The rewards are unbelievable.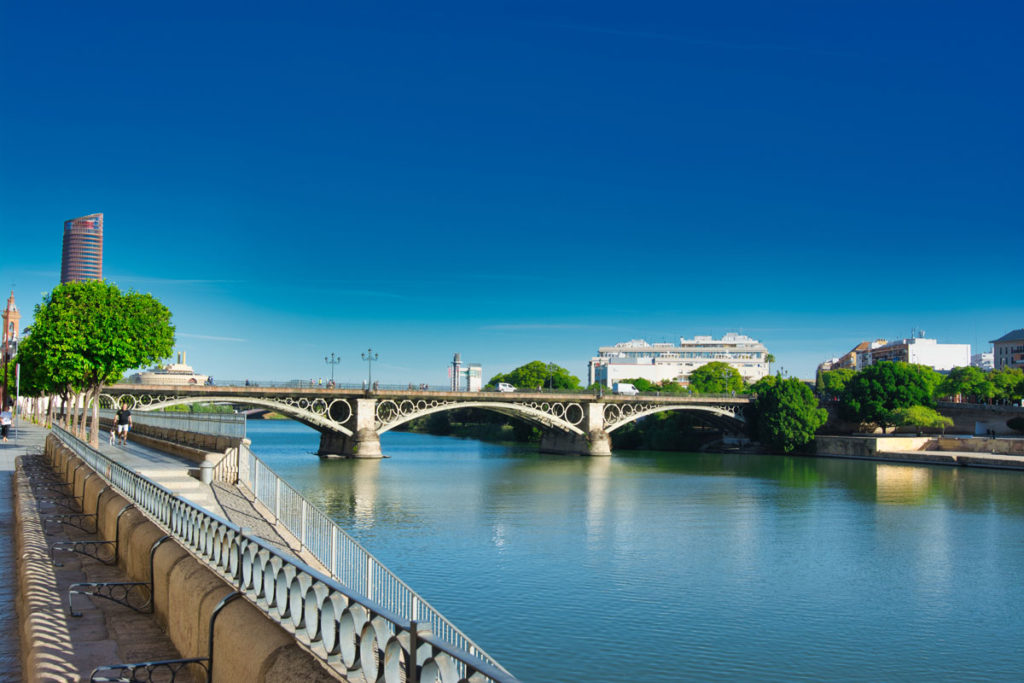 ---
---
Cost of living. Do you own a home or do you rent? Can you give us an idea of rent/utility costs? (I imagine they're far less then what you'd pay in the US)
We rent. We're both in our 60s, so acquiring a mortgage on a place was going to be difficult (it can be done, but will require a huge down payment). Also, since we didn't really know all of the areas in the city, we had a preference for renting in case our first choice was not to our liking.
Our condo/apartment is approx.. 1100 sq ft, and we pay 800 Euros per month (incl complex fees – we have a pool!). Utilities typically run less not more than 200, including internet (high speed and extremely reliable). Our last house in New Orleans for a comparable sized place was over $2k per month and utilities there would cost roughly $250 per month plus $100 for cable/internet). Plus, we both worked and since public transportation in New Orleans is horrible, we needed two autos. Both were paid for, but gas and insurance would cost roughly another $400 per month.
Food and entertainment costs are at least half of what we paid in New Orleans. A great dinner here can be had for not more than 40 euros, which includes the tip. Comparable meals in New Orleans easily eclipse $100, before tipping.
Health costs in Seville are embarrassingly cheap. While there is a fantastic public health care system in Spain, you cannot access it until you are here 5 years. The Visa requirements include proof that you have a zero deductible health insurance plan. We pay less than 2500 euros per year for both of us for such a plan. Thankfully, we only needed to use it once. My wife had a fainting spell. Two days later she still felt off, so she went online to our insurer's website and got a doctor's appointment the very next day. Had an ekg, blood and other tests performed all on the same day (thankfully – all came back great and it was just dehydration). She literally signed one document and paid nothing given our insurance.
If we had stayed in the US, we both would have needed to continue to work full-time until our 70s before we could afford to retire. Man, I was so freaking tired in the US, mentally and physically. The thought of existing like that until I was in my 70s is incomprehensible now.
---
---
Looking back, is there anything at all you would change or anything you wish you had known going through all the process of moving to Spain?
Yeah – why didn't we do this sooner! Seriously, there is nothing I would change. The trials and tribulations of making the move were all part of the amazing pay-off for us. We are extremely fortunate and appreciative.
What do you envision for the future? Do you see yourselves staying in Seville?
If anyone has read through all of my gibberish, I'm sure they anticipate that my answer is that we have found our lifetime home here in Seville. And, in all probability, that is correct. My only caveat is that prior to 2019, I never could have envisioned leaving New Orleans, so …….
Thank you very much for doing this interview Paul!
---
---
Join Our Newsletter
If you haven't subscribed yet and want to get our posts sent to your email, just insert your email address below. It's free!