Why this Erasmus student fell in love with Valencia
Ferenc came to Valencia on the European Erasmus program. It didn't take long for him to fall in love with the city.
A very inspiring interview from an inspiring young man with many talents. In this interview he tells us about Valencia, the Erasmus program and finding a job in Spain, and details his many passions (including being part of a rock'n'roll band).
---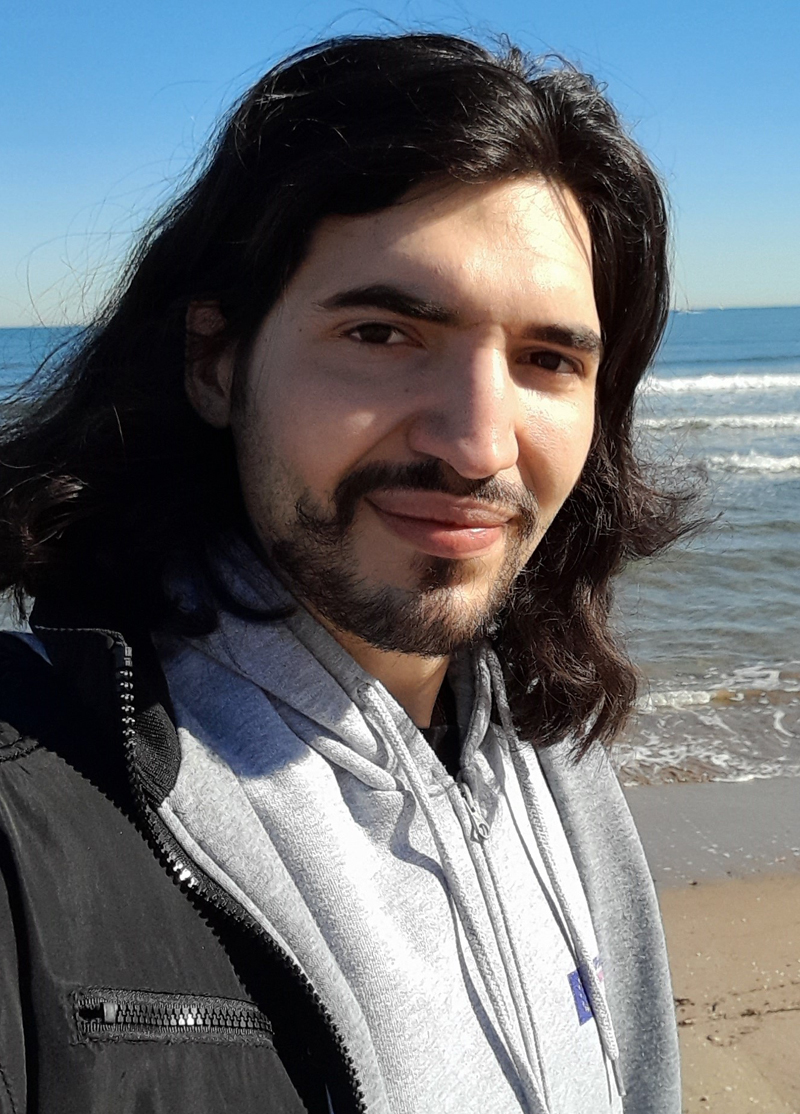 Name: Ferenc Rucska
Age: 26
Country of Origin: Hungary
Number of years living in Spain: 6 months
---
Hi Ferenc! I know you're as Erasmus student. Could you please explain what this is and how it led you to being in Spain?
Hi Frank, nice to meet you. Well, there are many reasons for that. First of all, I have always been interested in the Mediterranean cultures, and particularly in Romance (Latin) languages, so I have always dreamt about living in countries like Italy and Spain. During the last couple of years, I participated in many international scholarship programs which motivated me to expand my horizons and experience new challenges.
The Erasmus+ program in general covers many different scholarships, but in its common sense meaning it refers to a chance for European students to have part-time studies in the university of another country for up to 12 months (student mobility) or work as an intern for a company abroad with similar terms (internship). You can also do both during your studies, and the best is that, if you decide to continue the university, you will get the same two opportunities for each degree. In my case, I could have these two applications both for my bachelor's and master's.
I did an Erasmus student mobility before in Venice and an internship in Calabria (South-Italy), volunteered in Ostrava, Czech Republic (with ESC, a different program), and then had a second internship in Slovenia. When doing my master's studies in Poland I realized that I would like to use the opportunity given by my university and apply for an Erasmus student mobility once again to a new place, but definitely somewhere in the South of Europe. Since I already spoke Spanish, Spain was high on my list. Now I've finished both my Erasmus mobility and master's studies and have started working.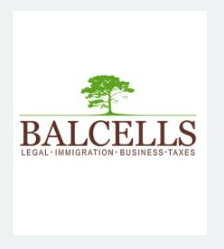 Need help with your immigration needs? Contact Marta at Balcells Group. She handles it all, whether it be a Spanish non-lucrative Visa, Golden Visa, Digital Nomad Visa, Work Visa etc…. More detail here
How did you end up in Valencia? Is Valencia a common destination for Erasmus students?
I did not have a clear destination within Spain at the beginning. I just knew that I preferred to go to a big city with a lot of opportunities. I have my favourite locations in Europe I could revisit anytime, but I also usually look for something new and I had never been to Valencia. It was actually the only choice because there were no other universities from other big cities of Spain on the list of available institutions.
It also seemed to be a reasonable decision because we knew someone from Poland who had already lived in Valencia before, who knew the area and had some contacts, so my girlfriend and I asked for his help and finally the three of us moved to the city together.
After a couple of months I broke up with my girlfriend, but at the meantime I kind of fell in love with Valencia. So, while completing my studies, I did everything to stay here and establish a new life. I was very close to the point of going home but I had the feeling that I still had some kind of unfinished duty or business in this city. I also received so much help and support from different people, it made me feel that maybe this city was meant to be my new home.
If I think about all of these wonderful people, I cannot thank them enough. It allowed me to experience different perspectives: first I lived in a barrio (quarter) close to the port called Natzaret, then I moved to Torrefiel, another part of Valencia in the North. It is fascinating to see the similarities and differences between outskirt areas and the centre.
Regarding your other question, I studied in my university in Spanish (in Moncada, so again, a very different zone of the community). There were only a few Erasmus students in my classes because students usually choose English exchange programs. In my case it was not an option, that is why there were only a few of us doing this in Spanish.
Valencia is indeed very popular for doing an Erasmus with many different fields of studies and internships, many times also available in English. What is more, there is also a huge expat community, and there are thousands of tourists, dozens of social meetups and international gatherings. It's easy to meet a lot of people. Valencia is a common destination not only for Erasmus students, but foreigners in general.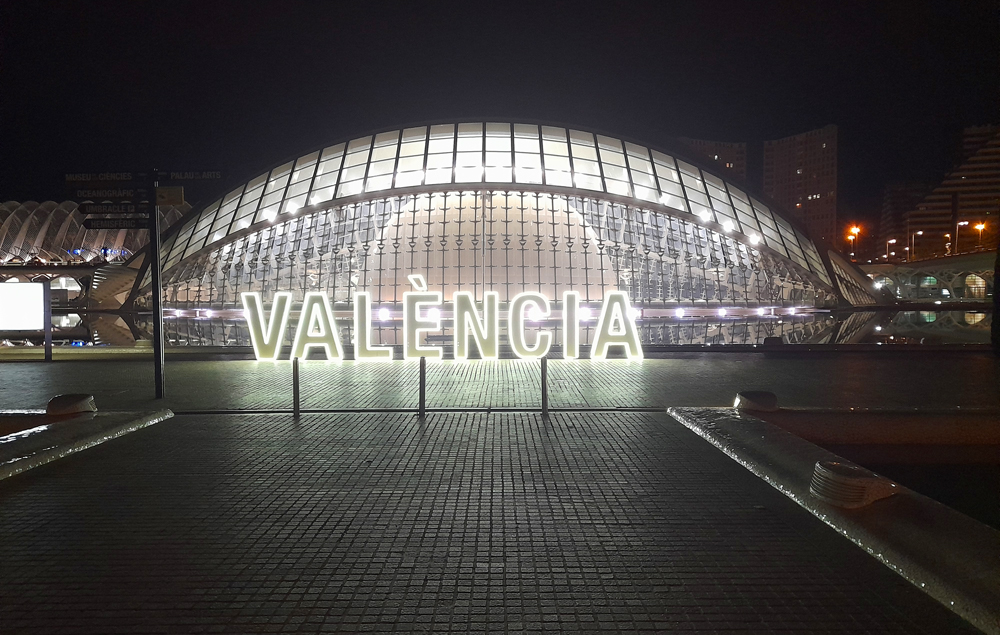 ---
---
What do you love about Valencia? You've described yourself as very artistic and have stated that Valencia is a place you can realize your dreams as an artist. Can you tell me more about this?
If I think about the city, my first association is the rich history and culture that surrounds me with all the streets, monuments, squares and authentic vibes everywhere in the air. I have really learnt a lot about Valencia during the last half year.
I am in love with the nature and Valencia offers a lot of possibilities to enjoy it: for example, the riverbed of Turia, which was turned into an enormous park, is one of the most special initiatives I have ever seen with my life. But the city has plenty of other gardens and green areas as well.
In practical terms, it is a clean, safe and relatively cheap Spanish city. Sport lovers have endless opportunities for biking, swimming, jogging or dancing.
Besides, I had always wanted to live in a port city. Because I am from a country where there is no sea or palm trees, and since I had my first Erasmus in Venice, I always felt a bit home when I could see the ships, quays or the beach somewhere. This is something which is very ordinary for the locals but for someone like me it's an exotic experience.
I also like the local traditions, the symbols and the specific identity of the region. It has a unique minority with different local traditions and a different language.
Maybe it is a sign of my determination that I also began to learn Valencian (Catalan), but it is also possible that my curiosity just could not resist the temptation to start another Romance language after the taste of Spanish, Italian and a bit of Portuguese. When I had a presentation about Las Fallas in my high school in Hungary, I had no idea that I would see the legendary carnival someday with my own eyes. It created a special bond between Valencia and me.
Last, but not least, the infinite kindness of people, the great variety of programs I mentioned above, and the wonderful Valencian cuisine are also very attractive to me. Of course, it will never replace the Hungarian gastronomy completely, but paella Valenciana, horchata and calamares have become quite important elements of my regular menu.
I used to think before that the location is not so important for my artistic activities and that I could be creative wherever I wanted. However, I realized that the environment can also matter: Valencia is full of cultural festivals, concerts and other music events. That's important to me because I'm a guitarist. In Valencia I can meet inspiring musicians from all around the world with a similar style of music and we can learn a lot from each other.
I hope to start a rock'n'roll band here, it's something I've always wanted.
(I have published some rare guitar demos as one of my side projects, you can listen to them on this link)
I experience the same with writing and poetry. Although I mostly write in Hungarian, I feel different kind of inputs, impressions and inspirations here. Living and traveling in such an interesting place has also motivated me to continue my personal travel blog about my journeys, which hopefully will be published someday as a volume, altogether with my fun fact stories and adventures abroad.
(You can visit my travel blog here)
I have also recorded a lot of video tapes in Valencia and its neighborhood, and I would really like to make a second 'vlog movie' – similar to the one I shot in Slovenia last year.
---
---
Many young people want to come to Spain but the challenge is finding work. You however have been quite successful in a short time. Can you tell us about your job search and give some advice to people in the same position you are in?
There are a lot of different factors that can make looking for a job a real nightmare in Spain. The number one obstacle is the bureaucracy, because the foreigners need a specific number of identification (NIE) in order to start working, and sometimes the employers require other documents as well. Although I do not like using the world 'lucky', I think I had quite a lucky situation, because the company that offered me a part-time job also helped me with managing this bureaucratic step.
However, another problem can simply be that we, young people are at the beginning of our careers, and especially the fact that we are abroad: namely, there are only a few jobs in English or in other languages available for expats, and there are much more people on the market than offers right now.
If someone speaks Spanish, of course, more opportunities open up, but obviously there is still a disadvantage in the competition compared to native speakers. If someone does not work in the field of professional teaching, IT, engineering or programming, but for instance, wants to work with humanity studies, communication, translation, administration or in the cultural sphere as a foreigner, it is really hard to find something that fits to your original profession.
I found a part-time job as an expert in marketing, communication and social media for a real estate and tourism company. I also do translation, content creation and administrative tasks. I got this offer from my employers (who were also from Hungary) because I had written about looking for a job on a Facebook group. So I was a bit lucky. There is no golden rule about how to do it, and even without trying a lot of companies might find you. Unfortunately you can also spend weeks searching and find nothing.
Before finding the job, I had put a lot of effort in discovering the biggest Spanish web sites for jobs, in registering, applying, and being patient. I had even looked into remote work opportunities. I think this perseverance and my strong will to stay all mattered in my story, but the major thing lies in human relationships, contacts and knowing some locals too.
---
---
You told me that you were doing a Master's studies in Journalism (in English) at the University of Wroclaw (Poland). Do you hope to work in journalism in the future and are there any opportunities for that in Valencia?
Recently some people have told me that if I want to work with journalism here, the best opportunities are in Madrid. I took it as a compliment about my language skills, because they meant it as being a journalist in Spanish (my objective is rather to do it in Hungarian or English).
However, all in the fields of culture, news and politics I noticed it that it was also very difficult for me to try to become a journalist in Hungary. Back then I did not have a degree. There are also a limited number of positions and you had to know someone to get an 'in'.
Journalism, besides, is in a global crisis in general because of the changing shape and the negative effects of social media and online communication. Although I think it's the ideal job for me, I've probably chosen one of the most difficult professions to start with.
There are a few popular international portals in English but again, it is almost impossible to get inside as a newcomer. And the Spanish media market would be very challenging for me due to the language barrier. I think Valencia is not a city where foreigners can realize these kinds of ambitions. Rather, it's my love for art and music that has led me to wanting to stay here.
---
---
For many foreigners learning Spanish is an obstacle to finding work in Spain. You've mentioned that you've been here 6 months but are perfectly fluent in Spanish. I'd love to know how you managed that.
I studied Spanish in high school for four years so was already comfortable with the language. Actually, Spain is the first country where I moved already knowing its language, because in all the other cases (Italian, Czech, Slovenian) I had to start from zero.
The problem with language education is the lack of focus on speaking, listening and pronunciation. I improved by practicing with Spanish people I met when I was living in different places. I used to think that Spanish natives weren't tolerate of people who didn't speak the language properly. But this was false: their patience, motivation and compliments of my Spanish motivated me. I went to language exchanges and other programs and forced myself to use Spanish more and more. That helped me a lot.
My experience is that by speaking the language you can have a greater access to a slice of the local culture that otherwise would be invisible for you. It was a Spanish monarch, Charles V who said that "the more languages you know, the more individuals you are worth." I heard it a lot as a child, and after so many years, I fully agree with that.
---
---
You're still new to living in Spain. How was the adaptation for you? Have you been able to make friends and fit in to your community?
The distance between Hungary and Spain is not only true in terms of geographical distance, but also in the cultural one. Therefore, the first months were a bit difficult for me sometimes. I think one thing that helped me was the fact that I always spent some time in the countries I lived in, and I have become a person for whom adaptation is much easier. Knowing the language and living in a similar Mediterranean cultural environment (in Italy) before also turned out to be quite useful.
However, the mentality, social patterns and stereotypes I had brought from my own country are not so simple to release, and it took me time to start trusting people more and seeing the unselfish good intentions beyond their actions. It can last for years to finish the process of adaptation, and although I have got through the most intense part, there is something new for almost every day.
The international and social events are a good place to start finding connections. I have a bunch of programs I visit regularly and know people that I see repeatedly. I attend language exchanges where I can improve my Spanish, maintain my English and sometimes talk to amazing people. I go for open jam sessions to play music and with the hopes of meeting potential band mates, and recently I have been taking bachata and salsa courses which has been something exciting and new.
Thanks to these places, I already feel that I belong to somewhere a little bit, although sometimes it is difficult to make profound relationships (because there is a large turnover of people: there are many participants in the events who are tourists, interns, and exchange students). Still, I do meet other who live in Valencia permanently, both expats and locals.
---
---
What are your long-term plans Ferenc? Do you intend to stay in Valencia?
Right now I do not know whether this is my final destination or not. It depends on many things. If I want to feel really at home here, emotional stability is also important besides the financial one: it is still a question whether I will find some close friends, love, band mates, and people I can ask whenever I have some troubles. I would like to realize my dreams as an artist and find a safe place where I feel totally loved and accepted. My situation is still not completely stable, but I would like to try everything to change that and, whatever happens, I will not feel disappointed.
Namely, all these experiences contribute to my individual journey of life, and after everything I have received from here, there is no such thing as 'failure'. Even if the conditions eventually force me to leave, I will have become (and in some terms I have already become) a different person, and this, with all of my memories, is something that no one can ever take from me. In the end, I hope I will be able to say that it's been all worth it.
Thank you for doing this interview Ferenc!
Join Our Newsletter
If you haven't subscribed yet and want to get our posts sent to your email, just insert your email address below. It's free!