Café Bar las Cuatro Esquinas: the Best Churros in Nerja?
Does Café Bar las Cuatro Esquinas have the best churros in Nerja? I can't say for sure but they're the best ones we've had. And the place is always full of locals ordering churros which says a lot – I assume the Spanish know their churros.
The specialty of Café Bar las Cuatro Esquinas are the churros. Just ask for "churros" and they'll bring over a plate containing about 5 of them. Make sure to ask for the chocolate if you want it – it is a separate item and if you don't ask for it you won't get it. Churros aren't the same without the chocolate (in my opinion).
---
---
The Café/bar offers more than churros though. They have lots of traditional Spanish meals: garlic chicken with potatoes, rabbit with rice, octopus in salsa sauce, squid casserole… They often post their daily specials on their Facebook page. They also serve breakfast (tostadas, crepes, croissants) and basic snacks such as sandwiches, hamburgers and hotdogs. And all is well priced.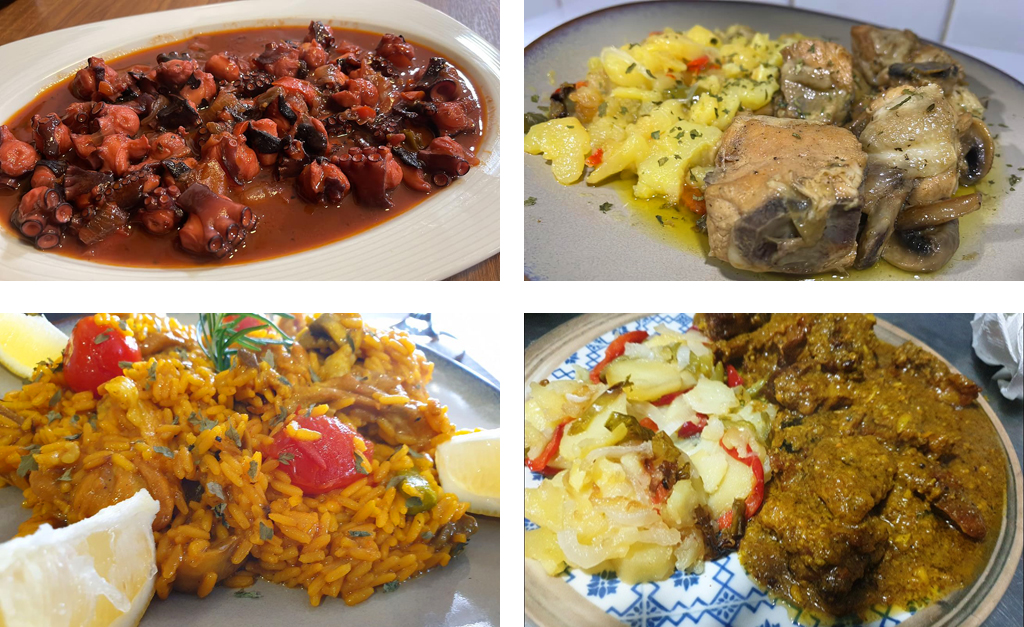 So why go to Café Bar las Cuatro Esquinas? For good local food at affordable prices. And excellent churros.
---
---
The bar is located on Calle Pintada, just up the street and outside the popular pedestrian zone:
Café Bar las Cuatro Esquinas
C. Pintada, 55, 29780 Nerja, Málaga
Join Our Newsletter
If you haven't subscribed yet and want to get our posts sent to your email, just insert your email address below. It's free!