La Puntilla: the best Tapas in Nerja?
A few months ago we asked people on one of the Nerja expat pages "what's the best Tapas place in Nerja?"
La Puntilla received the most responses.
We've tried to go to La Puntilla a few times but it was always jam-packed with no empty table (Note: The main part of La Puntilla is a restaurant section. The Bar section, where they serve tapas, is off to the left inside a separate building).
Yesterday we showed up at 7:30 and were the 1st people there.
We finally got to try out the Tapas at La Puntilla.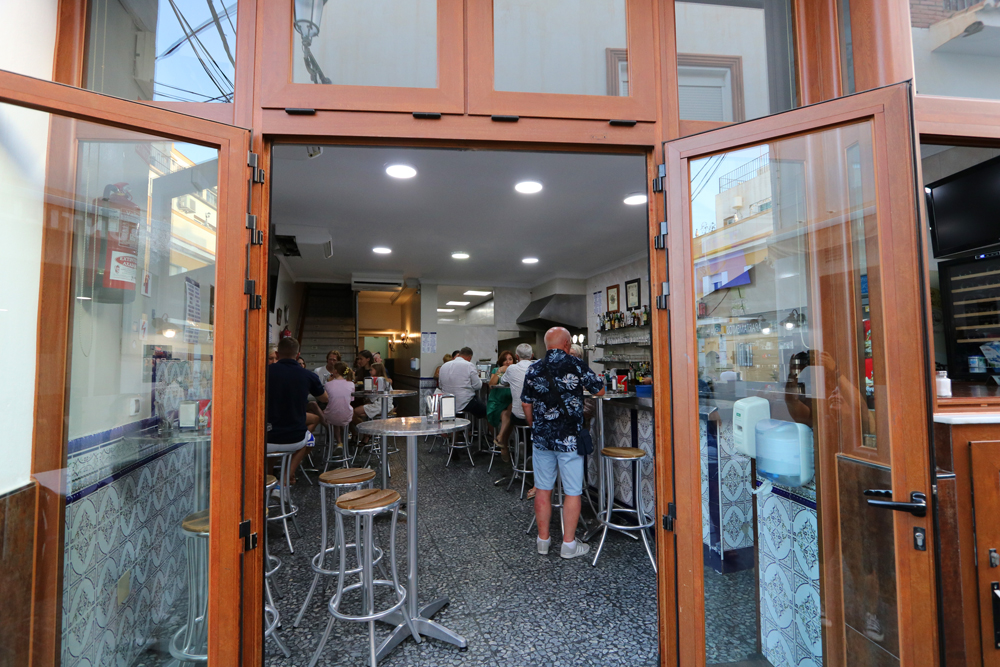 How it works: unlike many places where a bar will just serve you something with every drink, you actually get to choose your tapa at La Puntilla. They have a Tapas menu with 14 different Tapa choices on them. And you get a free tapa with every drink you order.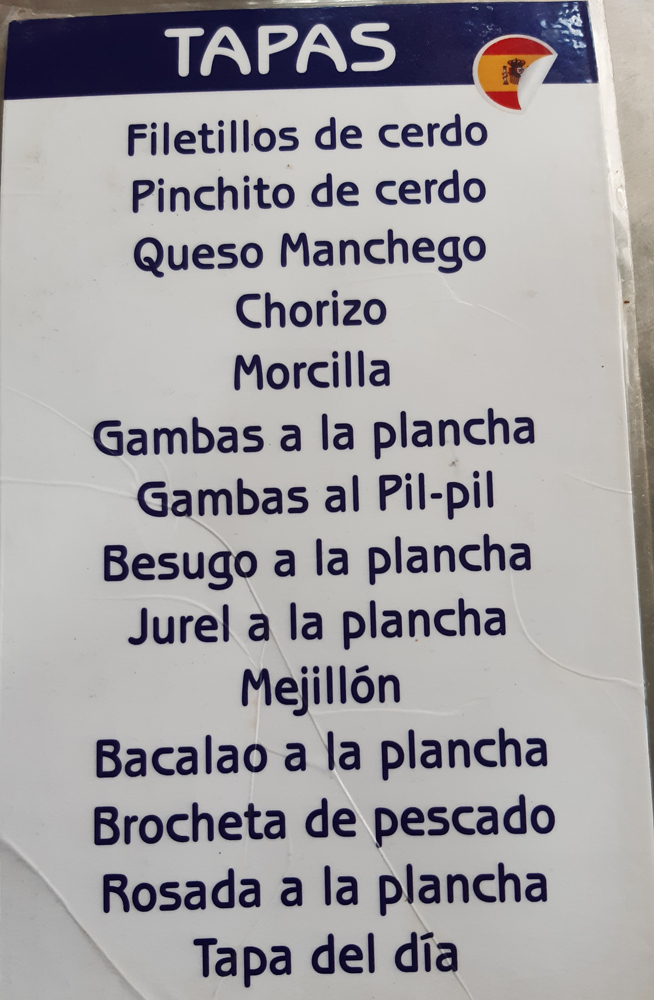 ---
---
A few photos: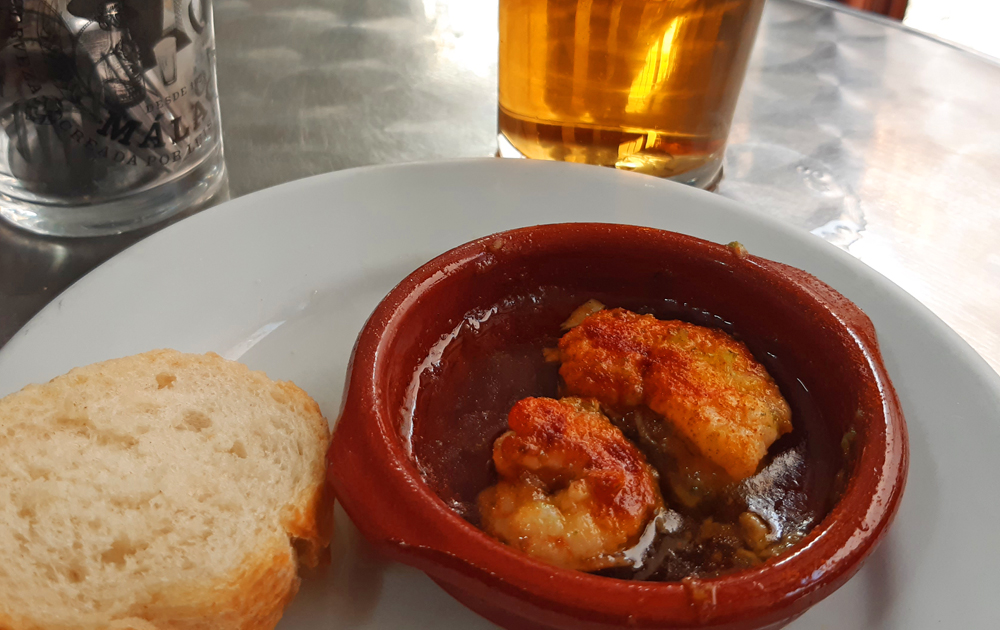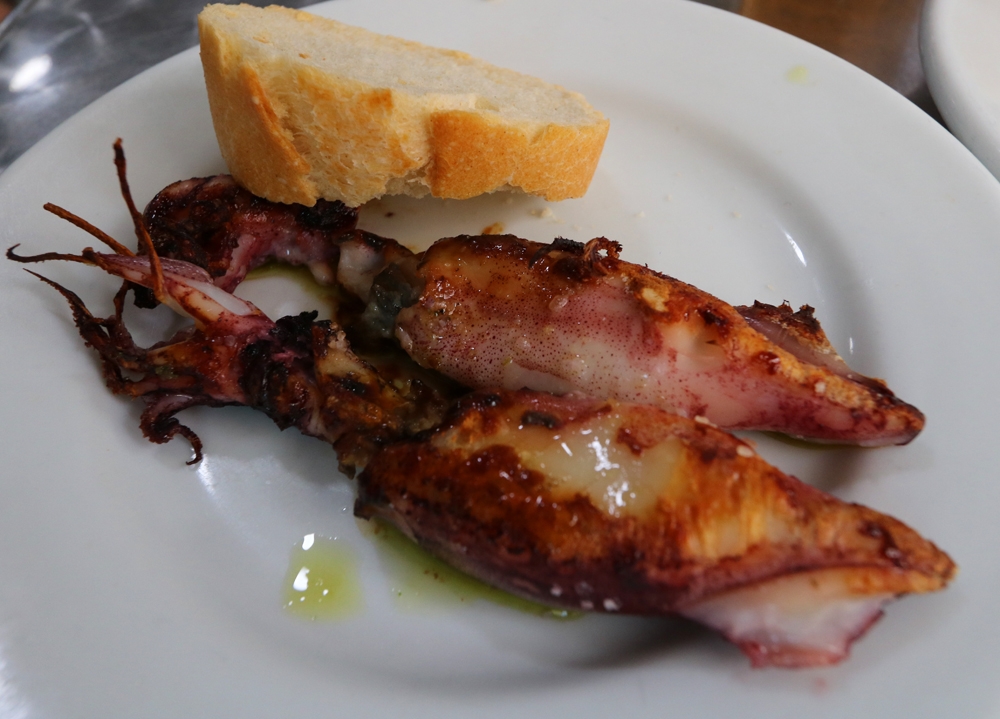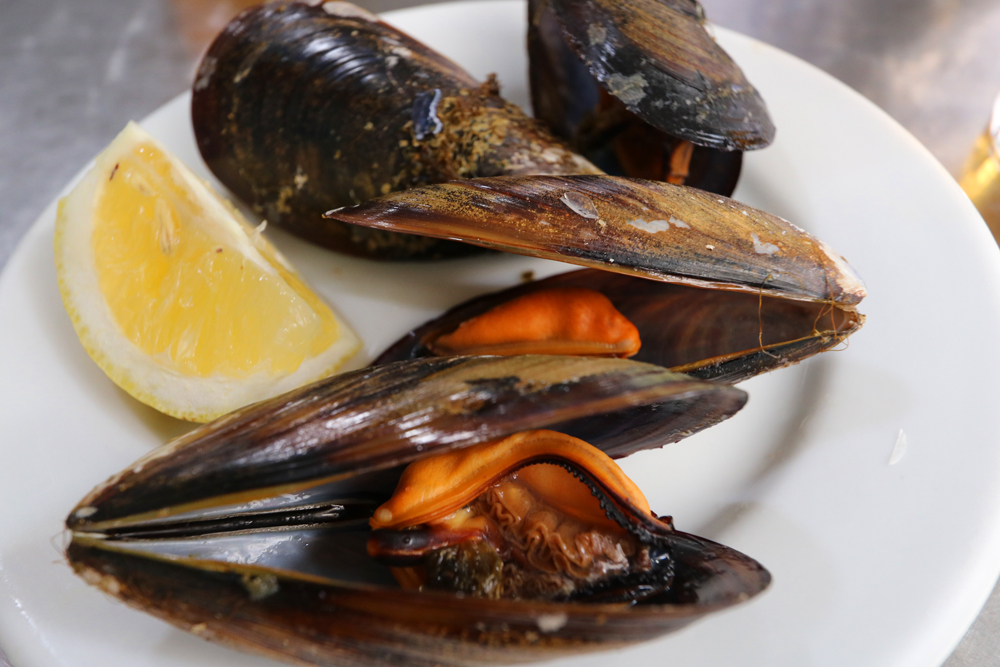 ---
---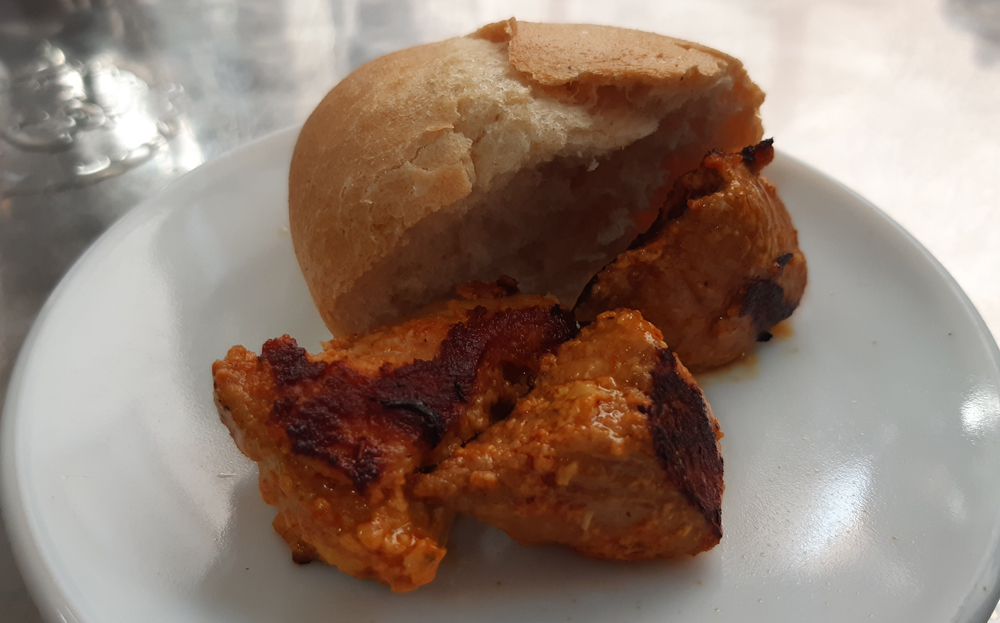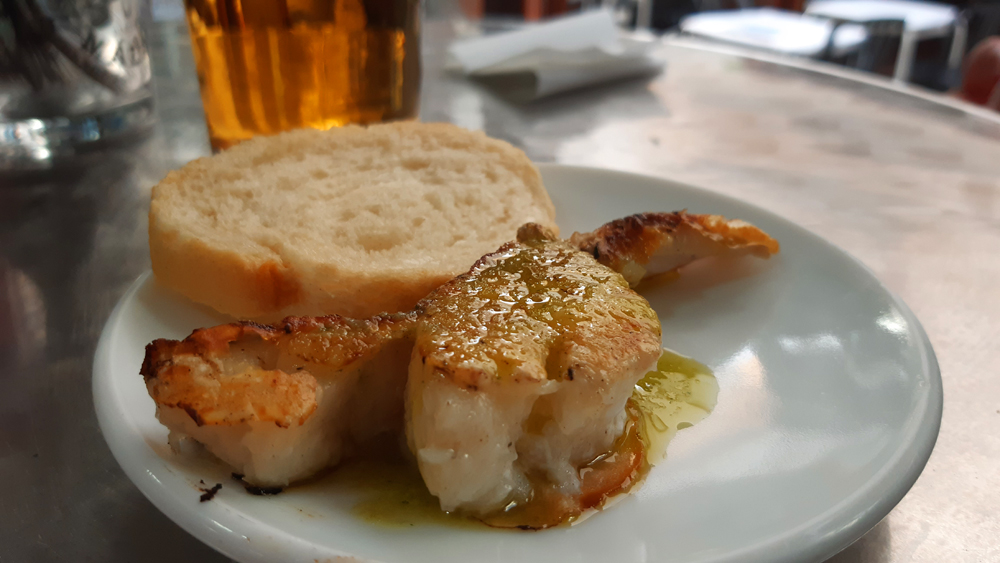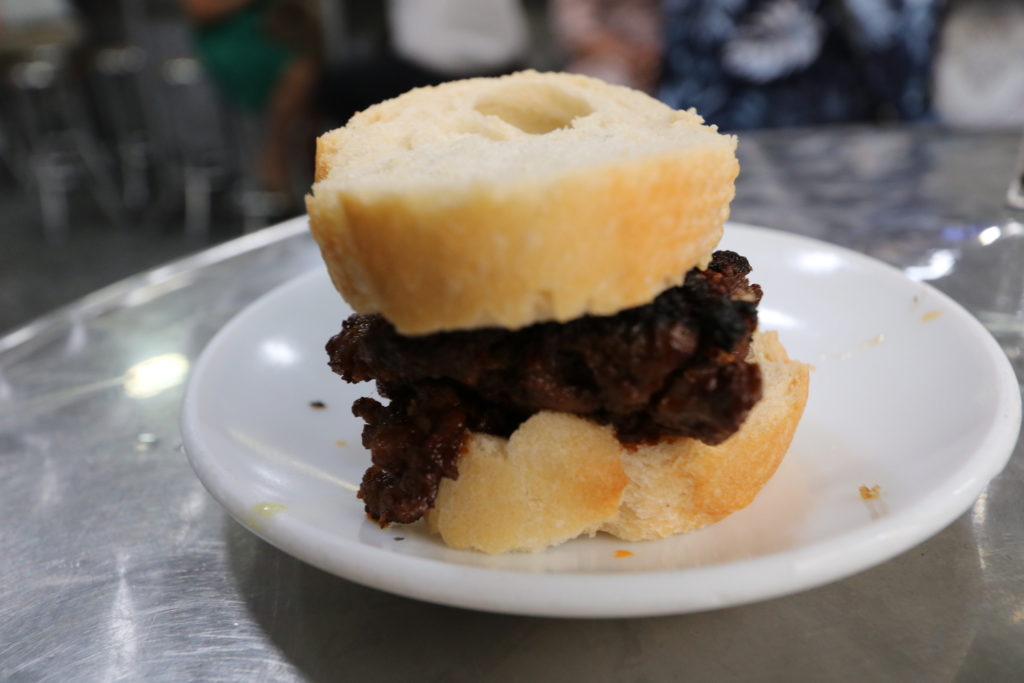 ---
---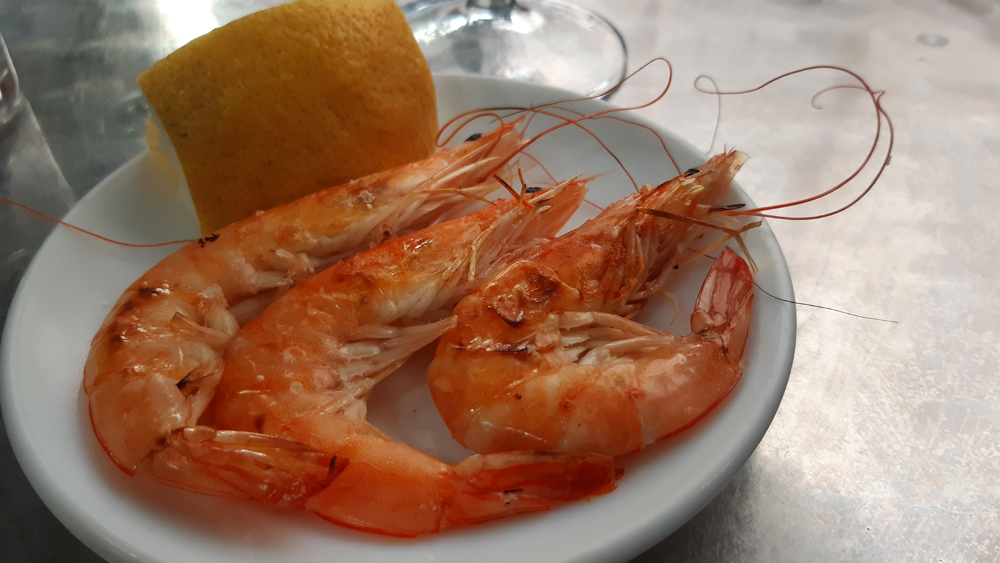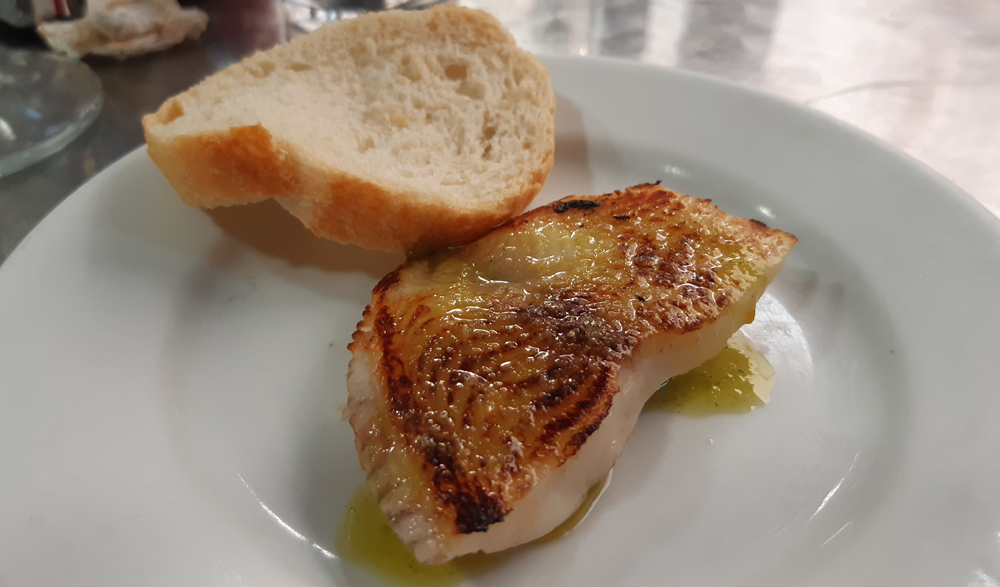 We had 8 drinks combined between the two of us, so we had the 8 drinks/8 tapas that you see above. Highlights? The Morcilla (blood sausage) was my favorite. The Bacalao (Cod) was Lissette's favorite. But really, all were excellent.
And then we got the bill: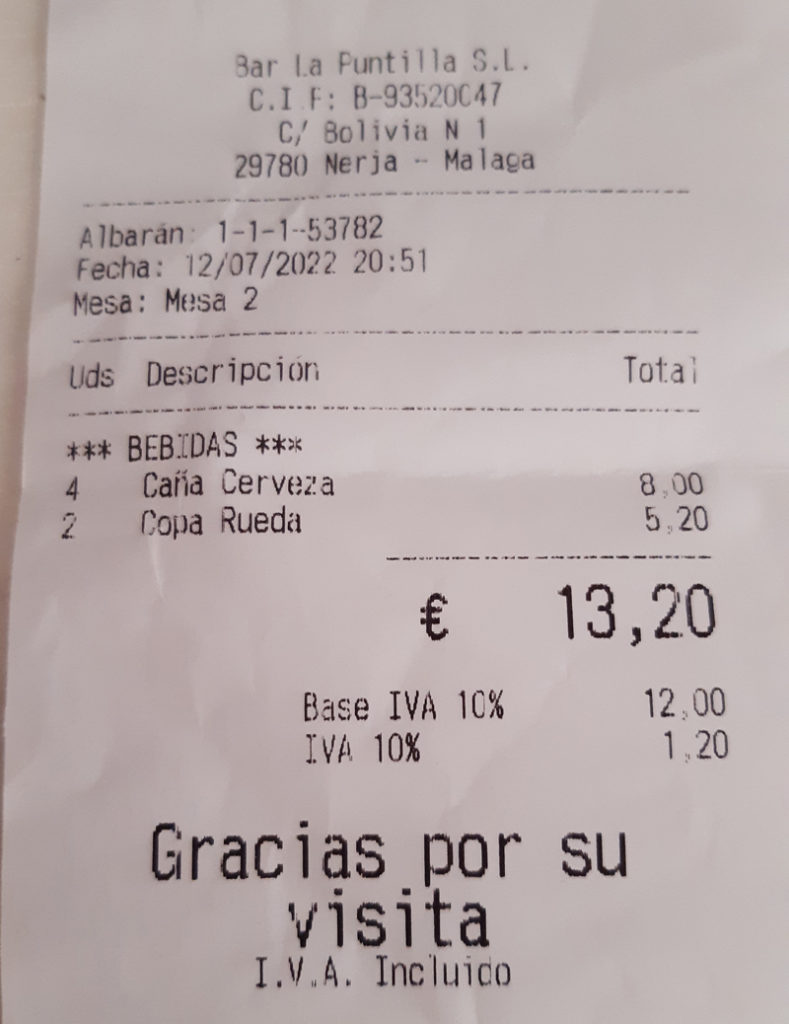 ---
---
Summary: excellent tapas and very affordable. We really enjoyed our time and will be back.
So, does La Puntilla has the best tapas in Nerja? I don't know, we have other places to try. But it is very, very good and we 100% recommend it.
Restaurante La Puntilla
Calle Bolivia 1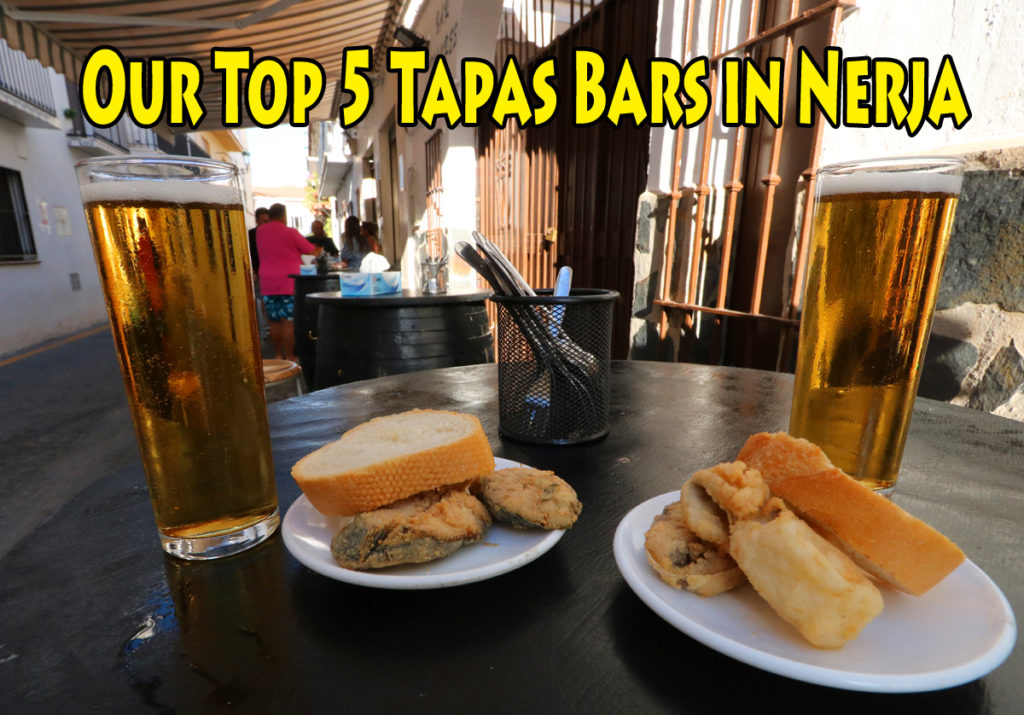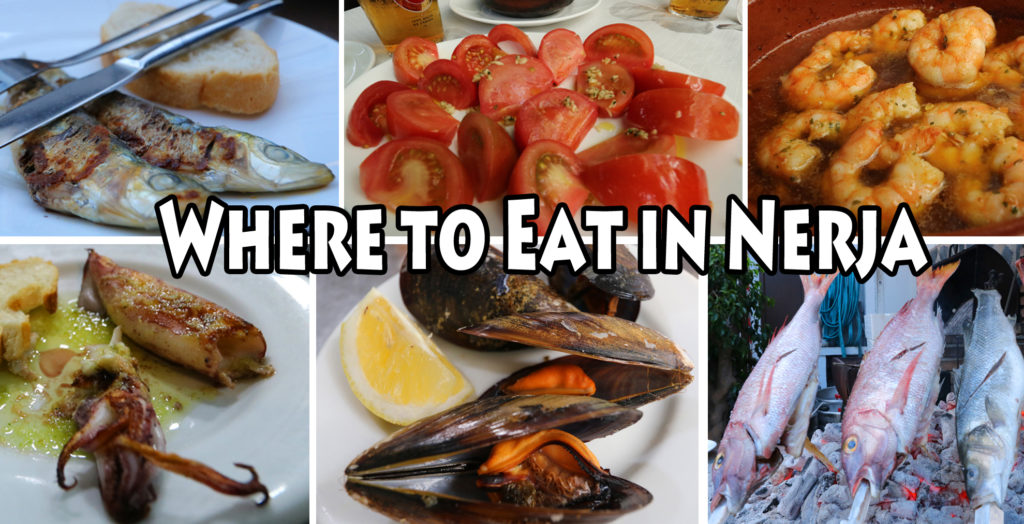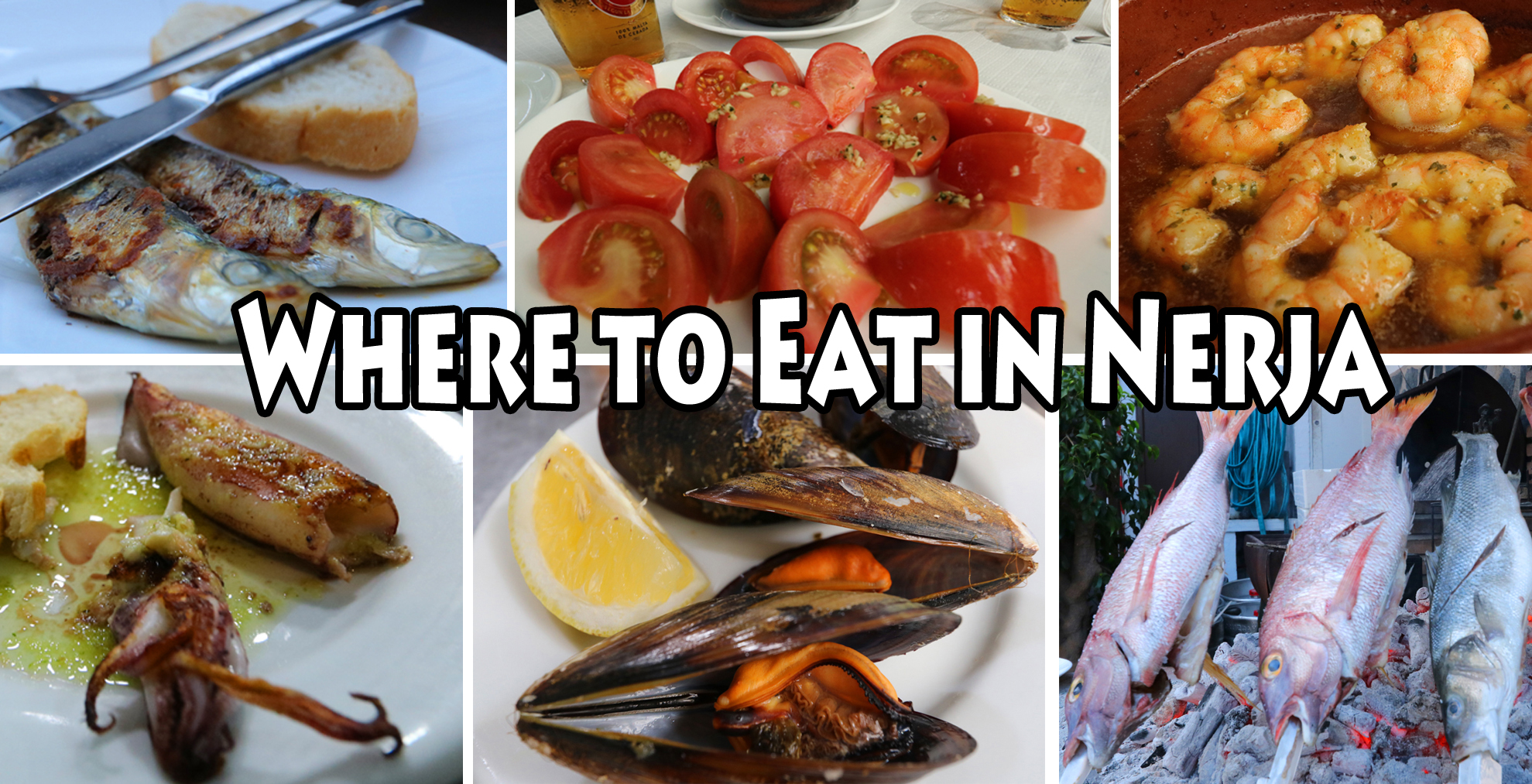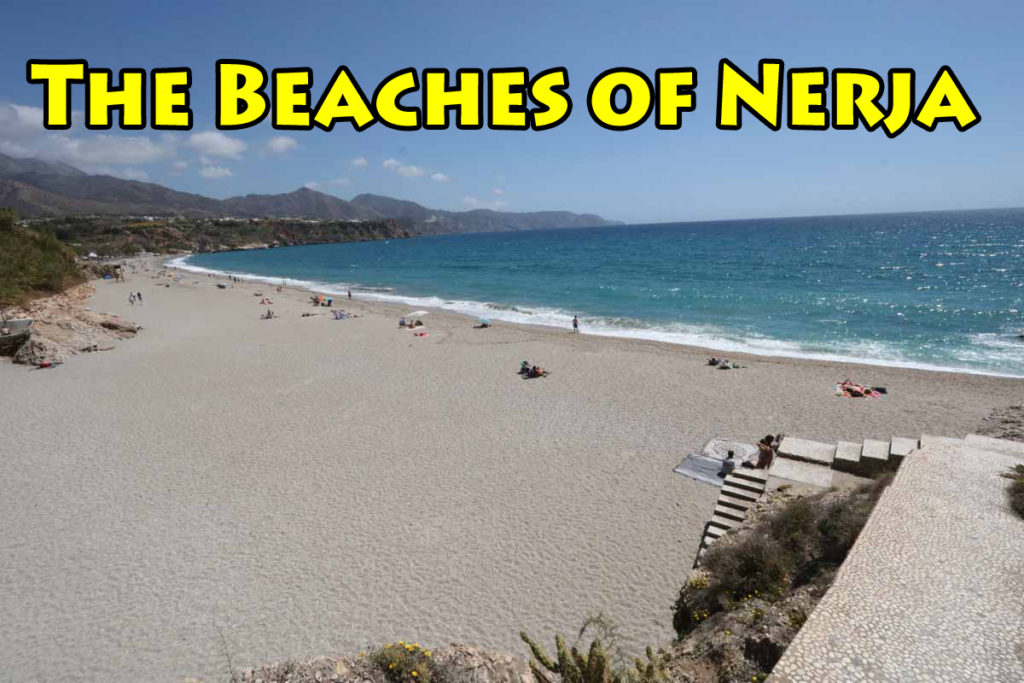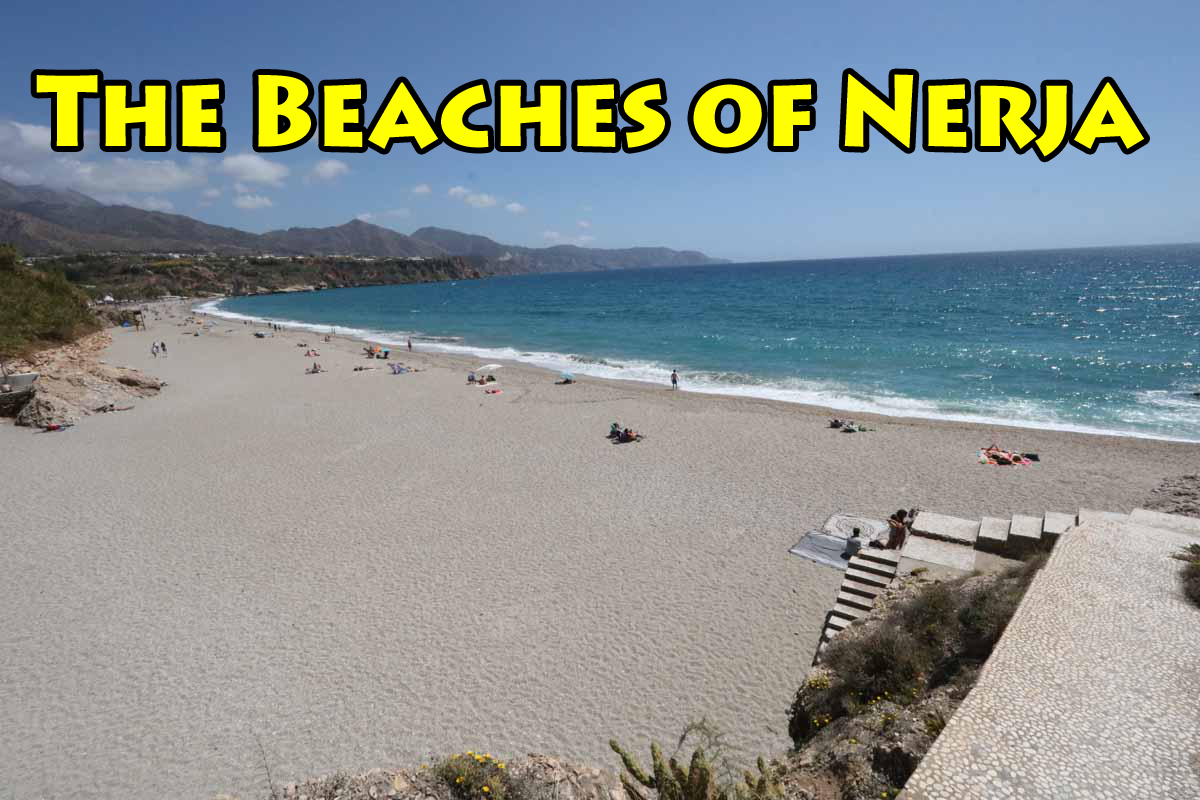 Join Our Newsletter
If you haven't subscribed yet and want to get our posts sent to your email, just insert your email address below. It's free!