Castillo San Asensio wine Review
3.30 Euros, a 7/10 for us
When it comes to inexpensive, everyday wines I have 3 at the top of my list: Abadía Mantrús (which I buy at Mercadona), Los Molinos (which can be found in many places), and Castillo San Asensio (which is one of the best buys at the local Coviran)
None of the 3 will win awards but all are excellent value wines – good wines at incredible prices. It always amazes me that you can get such good quality wines at such affordable prices in Spain.
Castillo San Asensio is produced by Bodegas San Asensio, situated in Logroño in the heart of the Rioja region.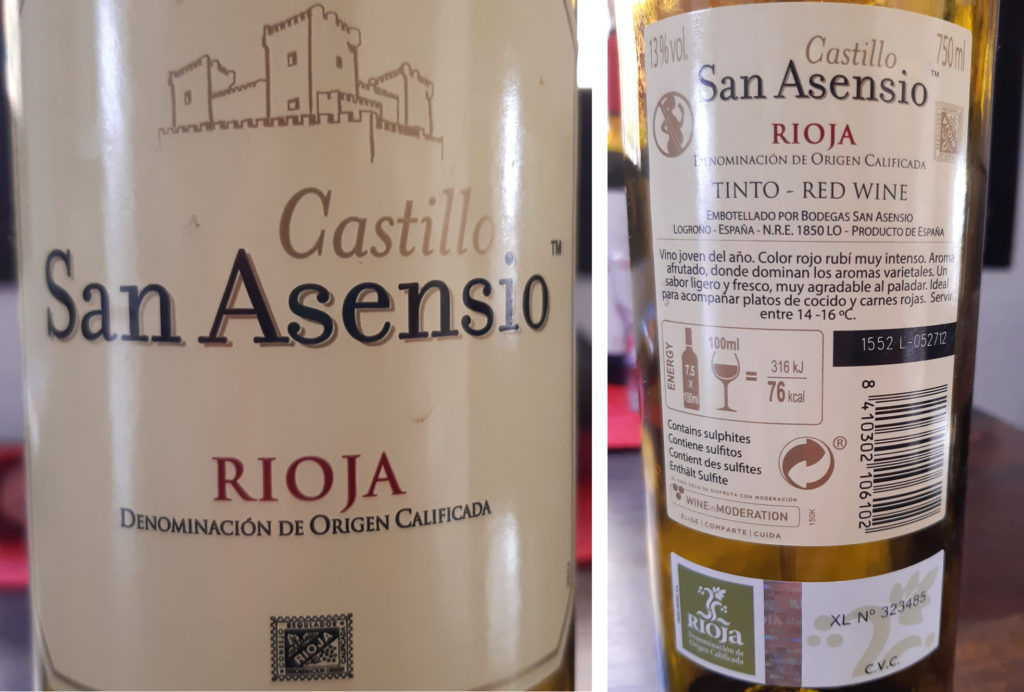 Description: Fruity, medium bodied, smooth and easy to drink. An enjoyable, uncomplicated wine that goes well with anything. I've compared it to Abadía Mantrús and Los Molinos – I would say Castillo San Asensio falls between the two in terms of boldness (with Abadía Mantrús being more full-bodied and Los Molinos being slightly lighter).
Value: at 3.30 Euros it's one of the best price/quality wines there is. You can't go wrong with this wine.
Other reviews of Castillo San Asensio
Related: Borsao – another fantastic cheap wine